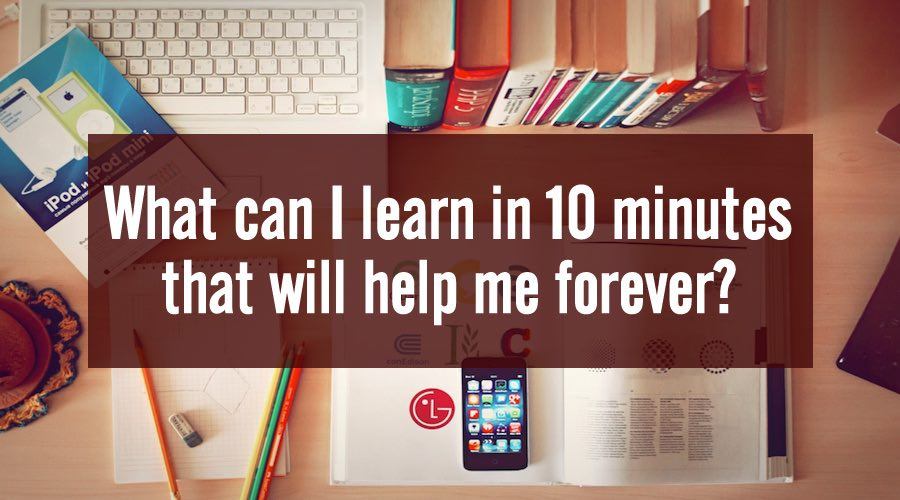 Short Bytes: There are many things you can learn in 10 minutes that will be very useful for rest of your life. We have listed 30 simple things that will make your digital life easier in 10 minutes. These things range from simple computer tricks to some great ways to surf the web.
I
randomly browse through the internet for some productive stuff. Numerous users have expressed their curiosity to know something that doesn't consume much of their time and will benefit their life for a long time.
So, I have summed up some things which you can learn in 10 minutes and these will be useful for your digital life. And please, don't sit with a timer.
Things You Can Learn In 10 Minutes:
Bonus:
There can be an uncountable number of things we can learn in 10 minutes. We hope our suggestions will be beneficial to you.
If you have something to add, tell us in the comments below.