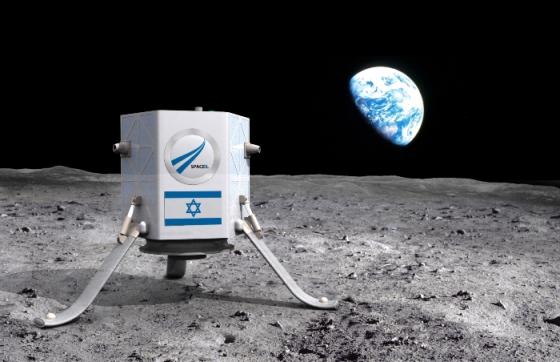 Short Bytes: SpaceIL, a Google Lunar XPRIZE contestant has planned to launch the world's first privately owned Moon Mission by 2017.
S
paceIL, a non-profit, funded by some private investors, is planning to launch the world's first moon mission. But you might be thinking that NASA already did it in 1969. Yes, but this mission is first of its kind, as it is completely owned and operated by private players.
All they are doing is to get the first prize at Google Lunar XPRIZE. Now what's that? It is a competition organised by XPRIZE and Google is responsible for the financial backbone of the competition.
Israel-based SpaceIL are one from several other teams at the XPRIZE competition, and their task is to successfully land a robotic rover on the moon. The rover should be capable enough to walk around 500 m on the moon and send HD footage and imagery of its surroundings. All the hard work is done to get the whopping $30 million cash prize at Google Lunar XPRIZE.
Also read: Bloopers Special: NASA Mistakes Moon For The Sun
SpaceIL has tied up with Spaceflight Industries, CA, a privately owned company, will assure safe journey of their rover from earth to moon, using their SpaceX Falcon 9 launcher. And they are first among all the teams to get a launch partner for their robot rover.

XPRIZE has officially confirmed the partnership between SpaceIL and Spaceflight Industries, the Vice Chairman, Bob Weiss said in his official statement:
We are proud to officially confirm receipt and verification of SpaceIL's launch contract, positioning them as the first and only Google Lunar XPRIZE team to demonstrate this important achievement, thus far. The magnitude of this achievement cannot be overstated, representing an unprecedented and monumental commitment for a privately-funded organisation, and kicks off an exciting phase of the competition in which the other 15 teams now have until the end of 2016 to produce their own verified launch contracts.
The XPRIZE competition has been on the run since 2007, and SpaceIL expects to successfully land their rover on the moon by 2017. Only US, USSR and China have been successful in landing a fully automatic rover on the moon, and if SpaceIL succeeds in their work, they'll be the first private organization to do so.
Have a look at the timeline of the competition since 2007:

Also Read: This World View Balloon Could Take You to The Edge of Space
Have a look at this Youtube Video:
Read Further: US and Indian Students 'Hacking Space' to Sustain Life on Earth
Now here is a situation, you have been given a chance to visit the moon, write the very first thought that pops up in your mind in the comments section below.