The recent Facebook, WhatsApp, and Instagram outages put a momentary fear of data breaches in some users. Facebook says configuration changes to routers caused the issue, and there's no evidence of a data leak. However, assuming there was a data leak, what all can leak in a Facebook data leak?
While there are no signs of a data leak after the latest outage, Facebook has faced data breaches in the past. No social media platform is entirely free from such vulnerabilities. Over the last half-decade, we've seen celebrity Twitter accounts hacked for scams, LinkedIn data leaks, and Facebook's Cambridge Analytica scandal.
What Data Does Facebook Collect From You?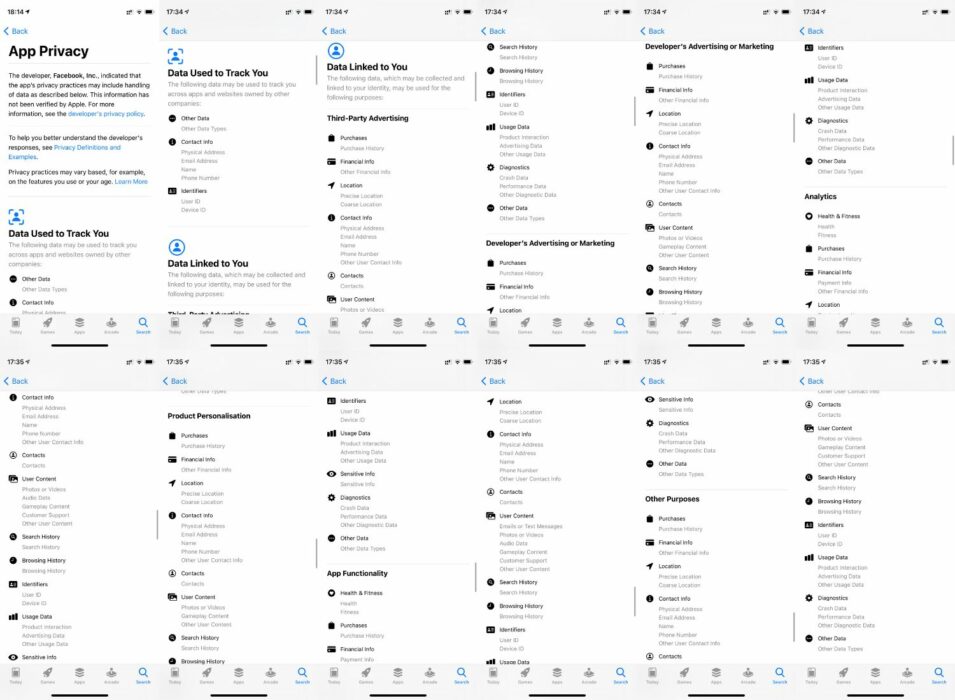 Since we're talking about what all can leak in a Facebook data leak, you should know what data Facebook has. The above screenshot is from Facebook's app privacy report on the App Store. There are hardly any identifiers, markers, or actions that Facebook doesn't track.
To start with, Facebook collects your physical address, email address, name, phone number, purchase history, location, contacts, and other device identifiers. Not just that, Facebook scans all the photos and messages you send via Messenger. So, in theory, Facebook might as well be keeping one of the world's most elaborate data pools on its users.
What Can Leak In A Facebook Data Leak?
As to what data can leak in a Facebook data leak, the answer varies with the severity of the leak. So far, the company's record has been far cleaner in terms of straightforward data leaks. The company takes a lot of measures to keep data to itself.
Yes, there has been a Facebook data leak as late as 2021. While it was the same data set from a 2019 leak that made its way to hacking forums for sale, Facebook said it fixed the issue. The 2019 Facebook data leaks compromised the Facebook ID, name, age, gender, phone number, location, relationship status, occupation, and email addresses of 533 million users.
Why Was Facebook Down On October 4?
Facebook was down on October 4 because configuration changes had gone wrong. We've covered Facebook's statement on the matter. Simply put, Facebook accidentally pinged the world that it no longer had any servers. The issue escalated further because all of Facebook's internal communications are also routed through the same server.
So as the dominos toppled, Facebook lost control of its internal communication, making it more difficult to fix what might have been a minor issue. To this tune, one of our senior writers also joked, "Forget Future, Zuckerberg's Multiverse Is Already Down." This Facebook outage gives us a demo of how creating airtight ecosystems can backfire.
Download Your Facebook Data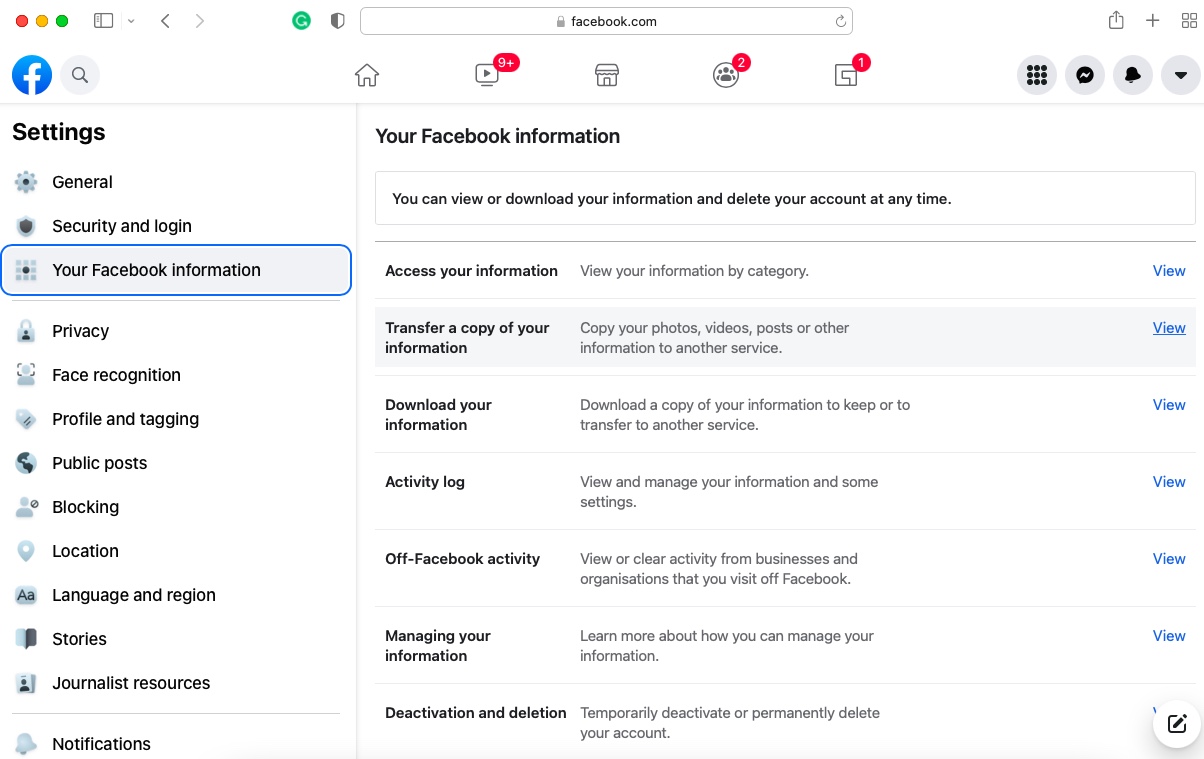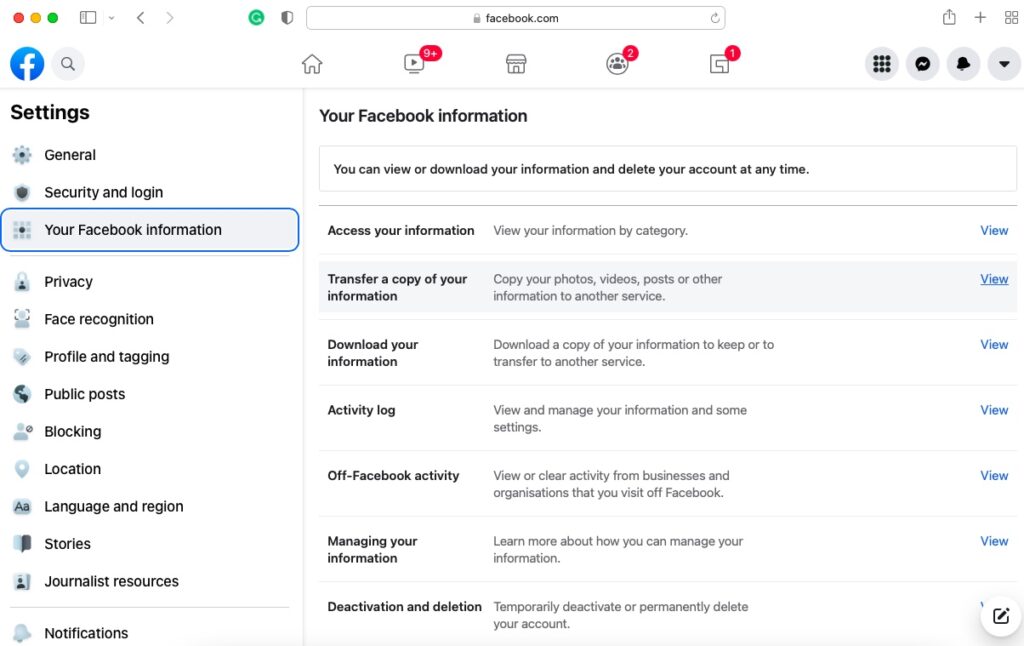 You can control this data collection to some extent. You'll have to enable some of it for the app to function. However, you can download your Facebook information and see what data the company has about you. Facebook has a tutorial on how to download your Facebook data.
You can download the data from a specific range or get everything from when you started using Facebook. The data can be downloaded in JSON and HTML formats. While downloading this information won't change what Facebook knows about you, it'll give you a clear idea of how much of your data is there on a single app.