Tech is the future and job seekers need to keep up with the changing requirements of employers in the tech industry. But what are those skills?
To answer this question, researchers at job search site Indeed took a deep dive into its database to bless us all with an answer. At least for now, SQL topped the list of most-sought tech skills, followed by Java and Python.
Top 20 Tech Skills In 2019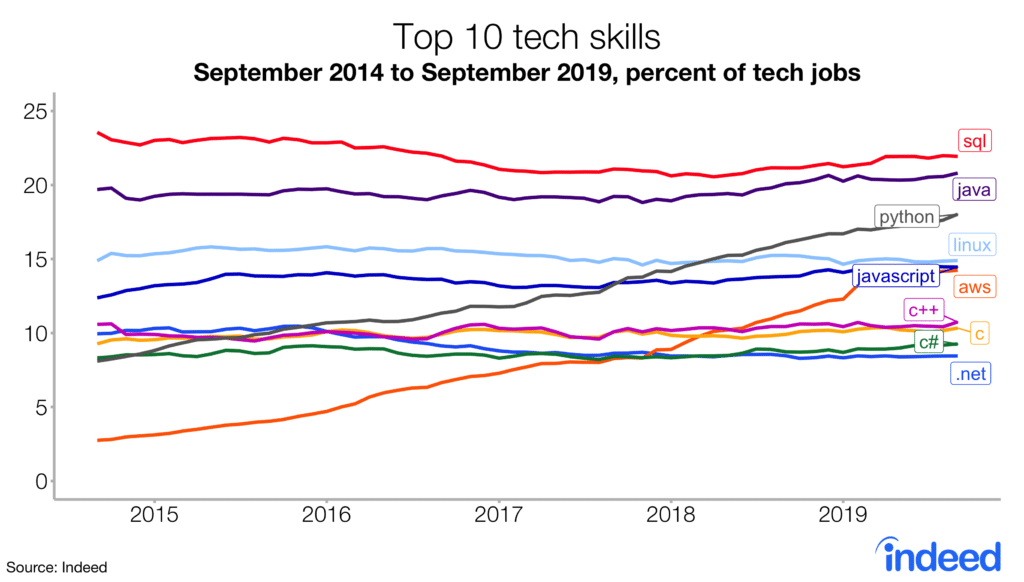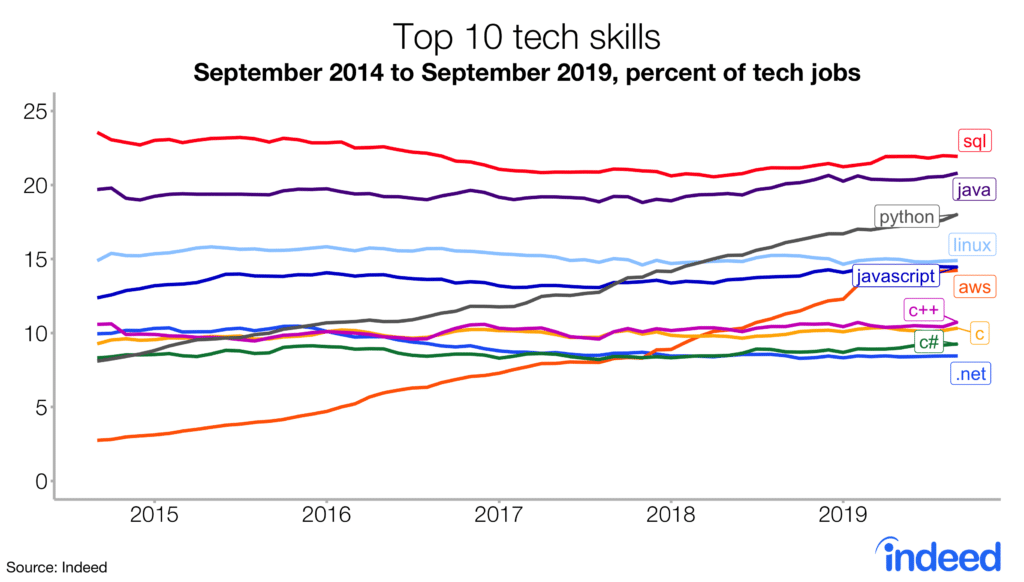 For the purpose of this survey, Indeed's team surveyed all U.S. English-language jobs posted on the site between September 2014 and September 2019. It was revealed that these postings included a total of 571 different tech skills.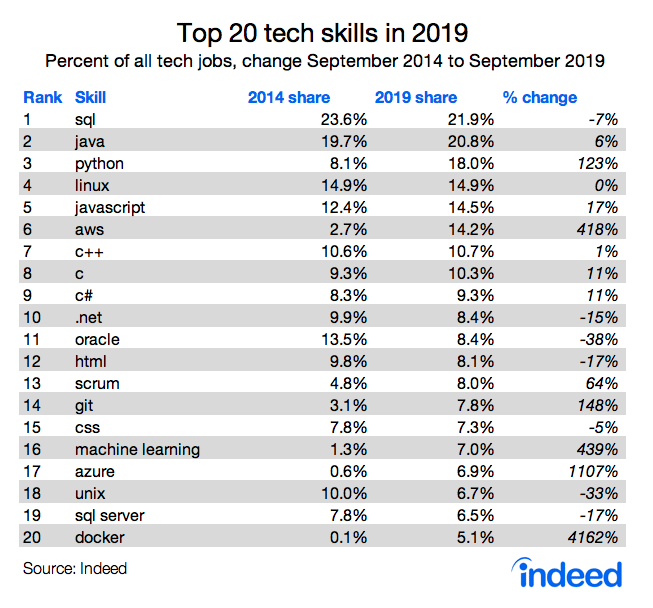 SQL and Java have been around for a very long time so the prevalence of these tech skills is quite obvious. Python, on the other hand, has seen a great rise in the last decade and crowned as the fastest-growing programming language.
Moreover, Python's adoption is most likely to increase in the coming future. Indeed notes that there is a huge demand for engineers skilled in Python and arises from the boom in data scientist and engineer jobs, which disproportionately use Python.
Hence, investing time in learning these top three skills is beneficial for those who are seeking a career in the tech industry.
Another interesting highlight from the report is the ranking of Linux, Javascript, and AWS which have been placed at the fourth, fifth and sixth positions, respectively.
Even though AWS secured the sixth position, it is also expected to grow further in the coming years due to its increasing adoption. AWS's explosive growth can be attributed to tech jobs like full stack developer and development operations (DevOps) engineer.