While Google Pixel 3 and OnePlus 6T are stuck in the rumor mill, Apple has just announced the new iPhone lineup at its Gather Round event. And as an Android user, it has left me but wondering whether the devices can beat the top notch Android flagships which rule the current smartphone market!
Samsung Galaxy Note 9, OnePlus 6, and the Google Pixel 2 — all of these devices have pretty amazing features and impressive full-year sales all around the world. So let's look at the major changes in latest iPhones and how they stack up against other Android smartphones on paper. First, let's talk about the new Apple iPhones —
iPhone XS vs iPhone XS Max
iPhone XS looks very identical to the previous iPhone X. The device has 5.8-inch Super Retina OLED display with a resolution of 2436×1125 and 458 PPI. Again it comes with the true depth sensor and an improved Face ID. The body is made from high grade stainless steel, and the true-tone display is pushed to edges with minimum bezels.
Regarding the hardware, iPhone XS comes with A12 Bionic which is the first ever 7nm chip. Coupled with the advanced neural engine, the performance of new iPhones is improved by 15% as compared to iPhone X. The new iPhones will be also be available as dual-sim devices.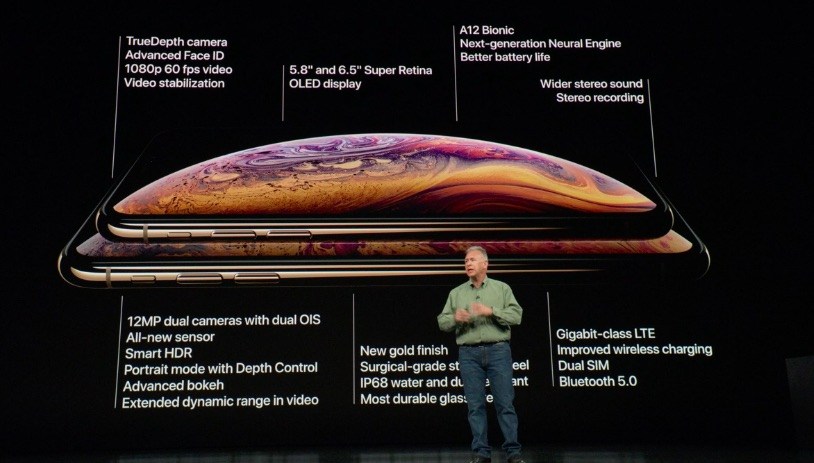 Apple has made some camera improvements as well. On paper, the device comes with a 12 MP wide-angle lens with f-1.8 and a 12 MP telephoto camera with f-2.2. As for the selfie camera, it holds the 7MP lens with f-2.2.
The most notable camera feature is the depth control in the portrait mode. Also, the smart HDR has been added to bring more highlight and details to the picture.
Talking about the battery, Apple says that iPhone XS battery lasts 30 minutes longer than iPhone X.
On the storage front, the new lineup comes in 128 GB, 256 GB, and 512 GB storage options.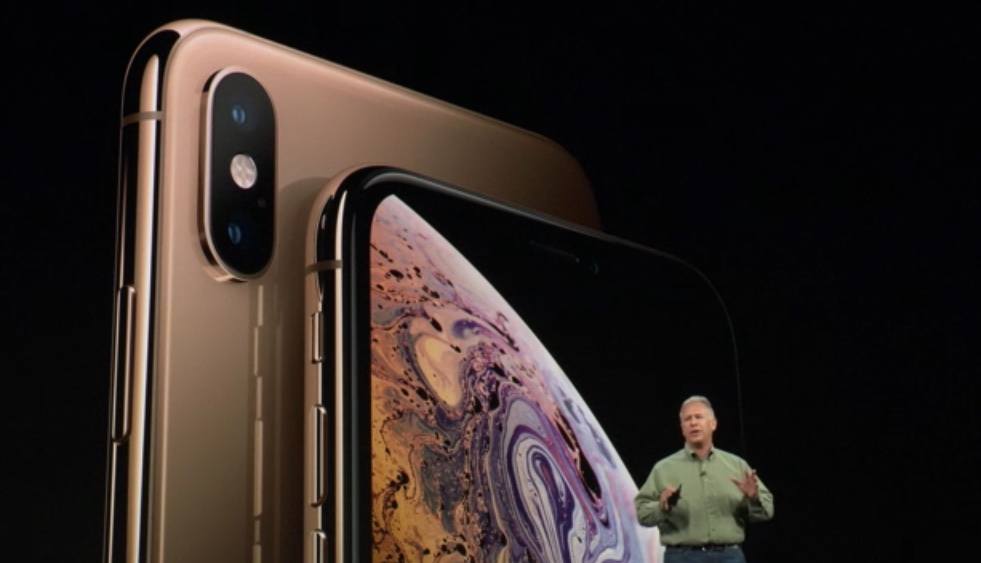 Apple has also introduced us to the iPhone XS Max model, which has a massive 6.5-inch retina display with a resolution of 2688 x 1242. Both the phone specifications and features are more or less the same; it's just that iPhone XS Max has a bigger display and a bigger battery which lasts up to 1.5 hours longer than iPhone X.
Now, that iPhone XS and XS Max specs are all out on the table, let's set them against the Android flagships in the market –
iPhone XS vs iPhone XS Max vs Note 9, OnePlus 6 vs Pixel 2 XL: Feature Comparison
Specifications
iPhone XS
iPhone XS Max
Samsung Galaxy Note 9
OnePlus 6
Google Pixel 2 XL
Display
5.8-inch Super Retina HD
6.5-inch Super Retina HD
6.4-inch Super AMOLED
6.28-inch Optic AMOLED
6.0-inch P-OLED
Resolution
2436 x 1125
2688 x 1242
2960 x 1440
2280 x 1080
2880 x 1440
Wireless Charging
Yes
Yes
Yes
No
No
Battery
TBA
TBA
4,000mAh
3300 mAh
3520 mAh
RAM
TBA
TBA
6GB, 8GB
6GB, 8GB
4GB
Storage
64GB, 256GB, 512GB
64GB, 256GB, 512GB
128GB, 512GB, 1TB(microSD Card)
64GB, 128GB, 256GB
64GB, 128GB
Rear Camera
12 megapixels, 12 megapixels (wide)
12 megapixels, 12 megapixels (wide)
12 megapixels, 12 megapixels (wide)
16 megapixels, 20 megapixels
12.2 megapixels
Front Camera
7 megapixels
7 megapixels
8 megapixels
16 megapixels
8 megapixels
Processor
A12 Bionic
A12 Bionic
Snapdragon 845 (2.8GHz and 1.7GHz, octa-core)
Snapdragon 845 (2.8GHz, octa core)
Snapdragon 835 (2.35GHz and 1.9GHz, octa-core)
Water Protection
IP68
IP68
IP68
Splash Resistant
IP67
Weight
177 g
208 g
201 g
177 g
175 g
Starting Price
$999
$1,099
$999.99
$529
$849.00
Other Features
Face ID
Adjustable Aperture
Face ID
Adjustable Aperture
Iris scanner
Adjustable Aperture
Adaptive Mode
Squeezable sides