If you are a fan of retro computers, chances are that Apple's original Apple I computer or Apple Computer built by Steve Jobs and Steve Wozniak is a sheer thing of interest for you.
Hand-built by Wozniak, Apple I was sold at a price of US$666.66 when it went on sale in July 1976. It was soon discontinued in 1977 after its successor Apple II was introduced.
Here's an advertisement for Apple I, the first computer ever made by Apple: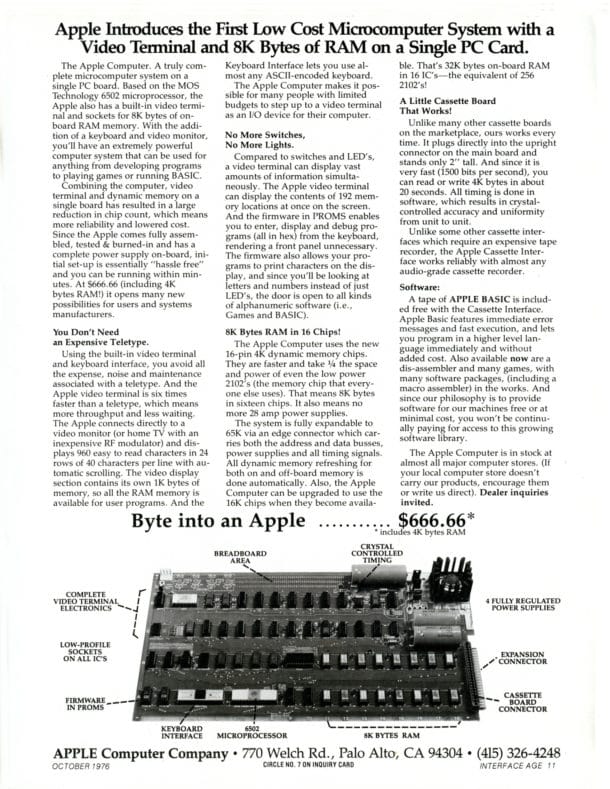 However, now you can build your own Apple I with a new DIY project called SmartyKit. This DIY project is meant for Apple enthusiasts and other geeks who are interested in knowing how Apple I works.
SmartyKit includes all the components like breadboards, wires, and colored cables that you'll need to make your own replica of Apple I. Moreover, assembling the computer doesn't require any soldering.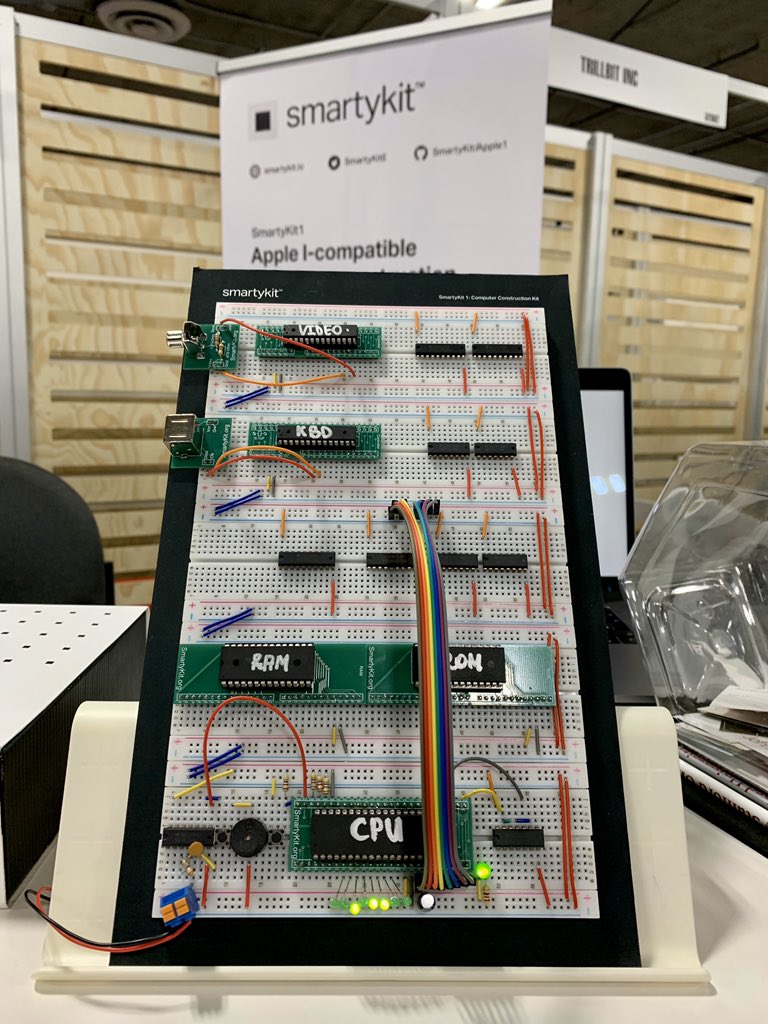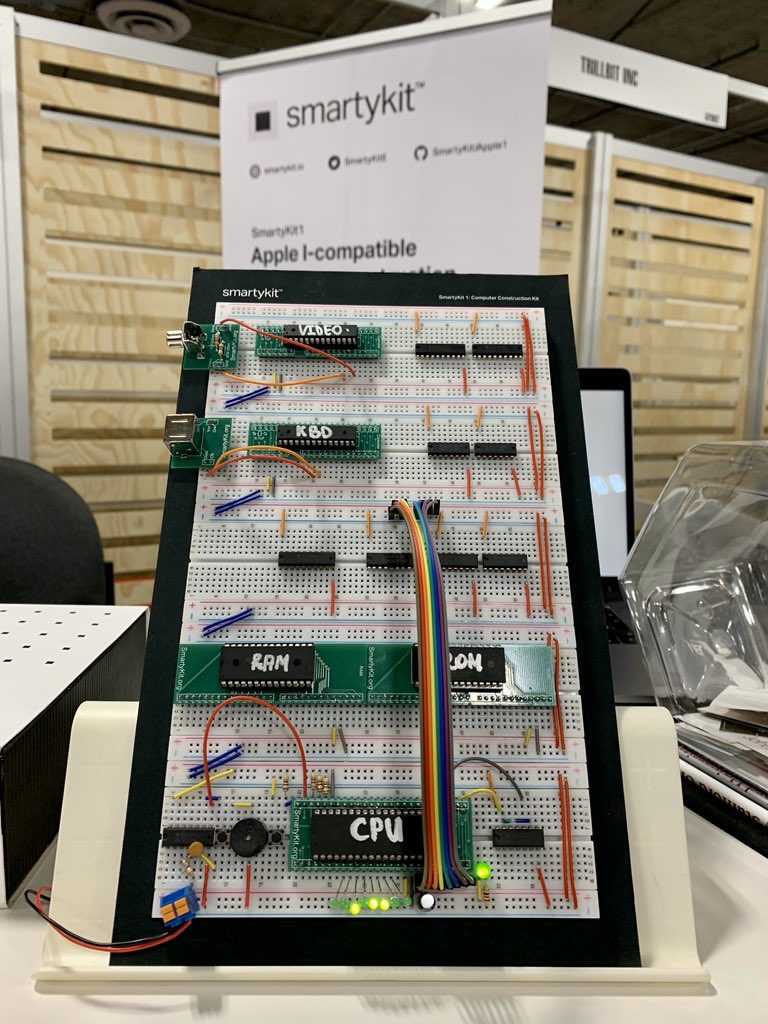 Besides a cool DIY project, the company behind SmartyKit also proposes it as an educational tool for those interested in knowing what are the main parts of every computer, what a processor is and how it works, how a video signal is formed and how a simple operating system works.
SmartyKit consists of the following components:
Breadboards
Chips with firmware
Electronic components
Wires
Colored cables
PS/2 and RCA sockets
RCA cable
Interestingly, SmartyKit ROM includes Steve Wozniak's original Apple I 256-byte operating system called Monitor.
SmartKit will be available for $99, it will be available later this year. You can register on this link to get updated about the dates for ordering it.
In addition to the kit, you'll need to purchase a PS/2 to USB adapter and a Composite video to HDMI adapter to use contemporary keyboards with the Apple I replica.