The Facebook-owned instant messaging app is soon going to launch self-destructing messages feature in private and group chats.
The self-destructing messages feature has been reintroduced in the beta version 2.20.83 and 2.20.84 of WhatsApp. As per the report by WABetaInfo, the feature is only available for the beta testers and is not available for the general users. As of now, the feature is only available for the individual chats and soon it might be tested for group chats as well.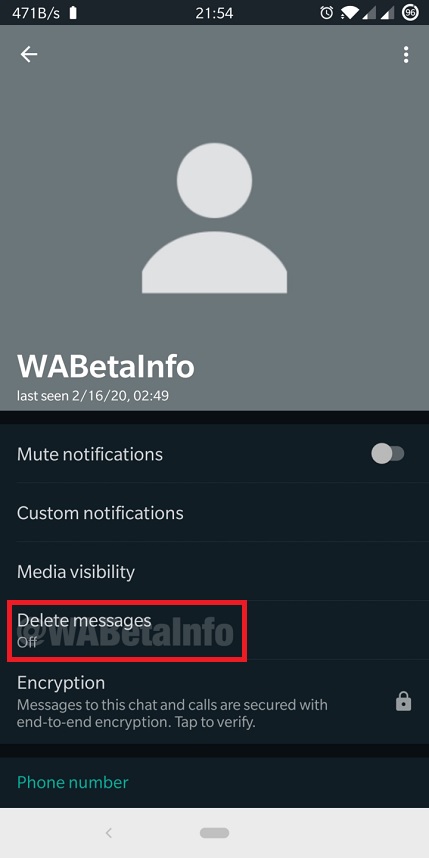 The feature will allow the user to choose an expiry time for their messages between one hour, one day, one week, one month, or a whole year.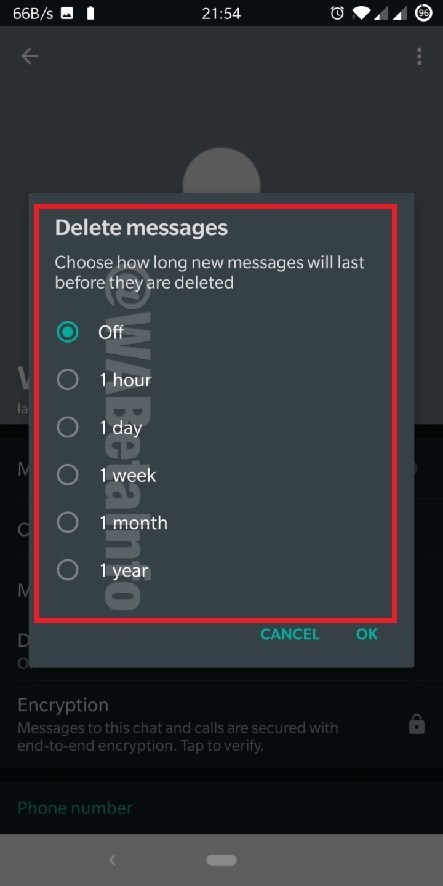 After setting up the timer for the self-destructing messages, the user can check when the messages disappear. A clock icon will appear just next to the sending time of a self-destructing message. Users will get notified as soon as the message gets deleted.
Previously, the feature was introduced in the WhatsApp beta update version 2.19.348 with a common name 'delete messages'. The feature allowed the people to send self-destructing messages in personal chats and group chats. In a group, the admin will have the advantage of controlling the use of the feature by enabling or disabling it for the group.
However, in further beta updates of WhatsApp, the feature was removed, and the developers started working to introduce the dark mode for Android versions below Android 10 in the stable version of WhatsApp.
The reintroduction of the feature in the latest beta version of WhatsApp clearly indicates that the developers are working on it. As per the speculations, the self-destructing messages feature will soon roll out for the stable version of WhatsApp.
However, no word can be given on the same, as previously many unique features failed to make it to the stable version of WhatsApp.