Google Chrome version 108 is here with some useful feature upgrades, including the Google Chrome Price Tracking feature that you'll absolutely love. But before that, a zero-day exploit was also found and later patched by the company. So, even if you have updated to the latest version, make sure to update it to the latest build of version 108.
Among the newest addition is the ability to track the price of the products you are scouting for months on eCommerce sites. Google will send you a mail informing you about the price drop of the product if you use this feature. Other new additions include the ability to search and compare results in the side panel.
Google Chrome Price Tracking
All you need to do is to search for the product and visit the eCommerce store. A track price option will appear on the address bar. Just click on it, and Google will start tracking the product for you. If its price drops, Google will inform you about it. You will receive the e-mail in the Gmail account using which you are signed into the browser. If you get too overwhelmed by the email, you can use the address bar and select the Untrack option.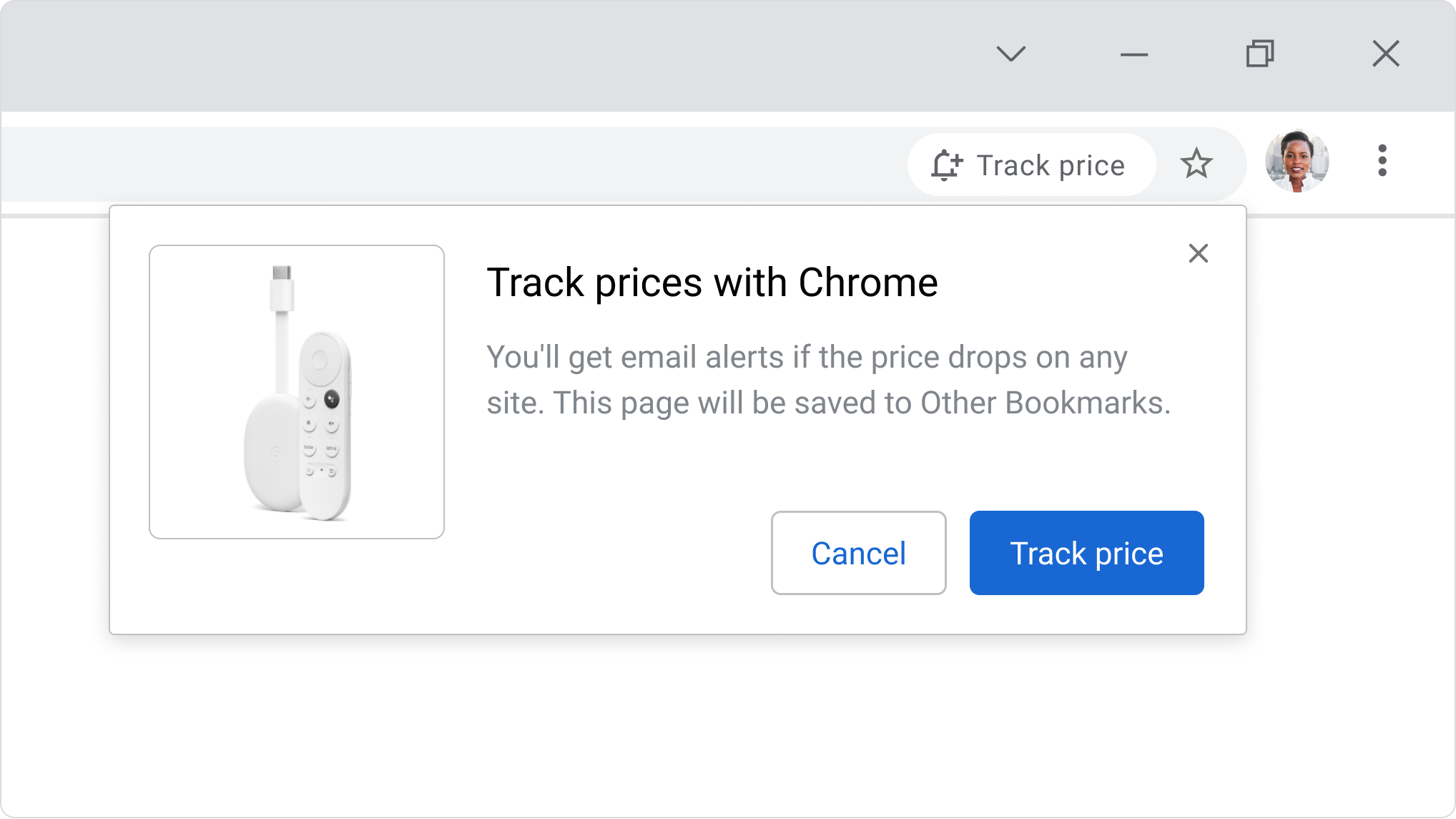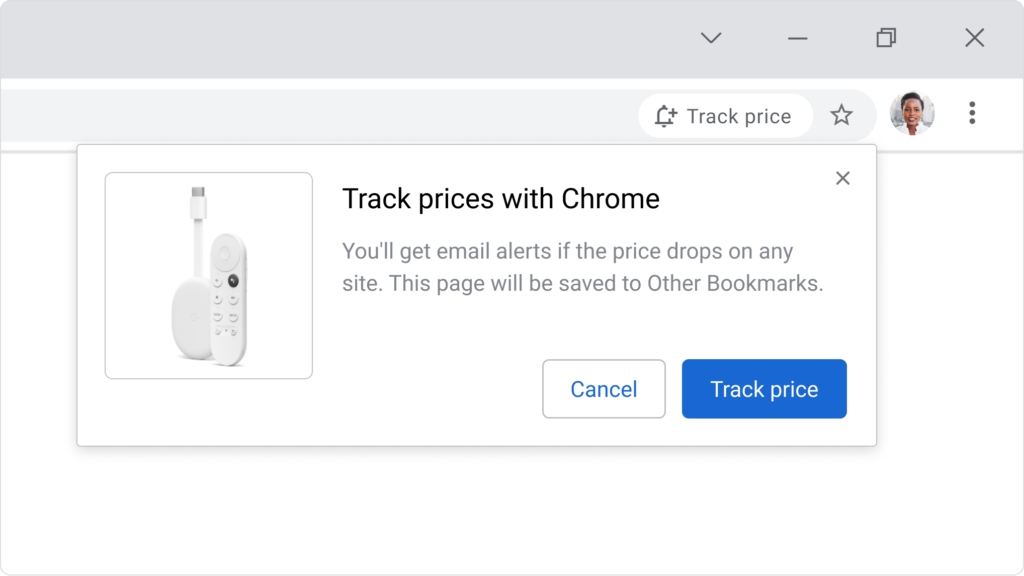 Since this Google Chrome Price Tracking feature is in the nascent stage, it can only inform about price drops. Other useful extensions for price tracking, like Keepa, are way ahead in terms of functionalities.
Apart from the price tracking, if you open a search result in Google Chrome, you will see a Google icon in the address bar. If you click on it, it will start comparing all the relevant search results. All of this will be neatly tucked on the right-hand side within a side panel, just like the new bookmarks and reading lists section. You can close the side panel once you finish the comparison.
Chrome also added three search shortcuts to save time. You can enter @bookmarks to search for a bookmark saved in your browser. Similarly, you can use @history for accessing the browsing history and @tabs for an already open tab.