Short Bytes: It has been reported that some spammers are taking advantage of the special character ɢ to set a trap for website owners on Google Analytics by generating fake traffic to their website. They dropped a Vote for Trump message in people's analytics reports.
N
ormally, spammers are supposed to be confined to email accounts and social media platforms. But the newer breed of spammers has moved past the spam folder in your email account. They have started targeting website owners more often.
Google Analytics tool is acting as the juicy flower for the evil minded bees. Spammers generate fake traffic to the website only to lure the owner who sees traffic coming from an unusual URL, say ɢoogle(dot)com.
If you observe carefully, you'll come to know that it's not Google.com or google.com. It is a website faking its address as of Google. ɢ is a Unicode special character which looks like the G in Google's logo and it's enough to attract a user. In fact, a person would click the URL because of the trust he has on Google.
Analytics Edge has reported activities in which spammers used 'Vote For Trump' messages in people's analytics report and used website address as secrets.ɢoogle(dot)com.

Here, the person might fall prey to the spammer's actual trap. After redirection, he might welcome you with a friendly looking website. And you might only realize after the spammer manages to compromise your details. Maybe you're lucky enough to analyze the situation well in time. But a G can make a big difference. The character 'ɢ' is actually the Latin Letter Small Capital (Unicode 0262).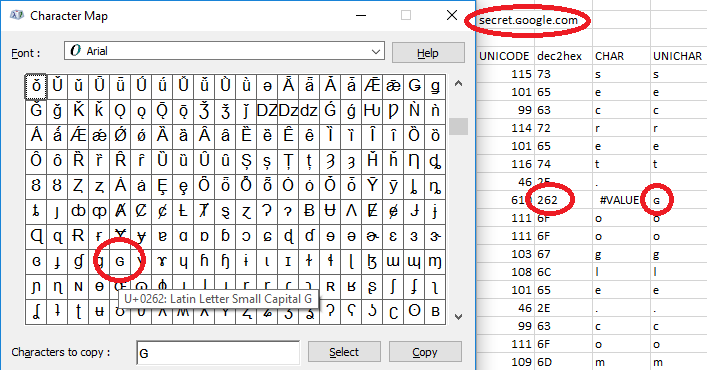 It's not just analytics, such links can pop-up in front of you anywhere on the internet. A simple negligence, or more particularly, an excess of trust can lead many people into trouble.
If you have something to add, tell us in the comments below.
Also Read: Tesla Video: This Is What A Tesla Cars Sees While Driving On Its Own