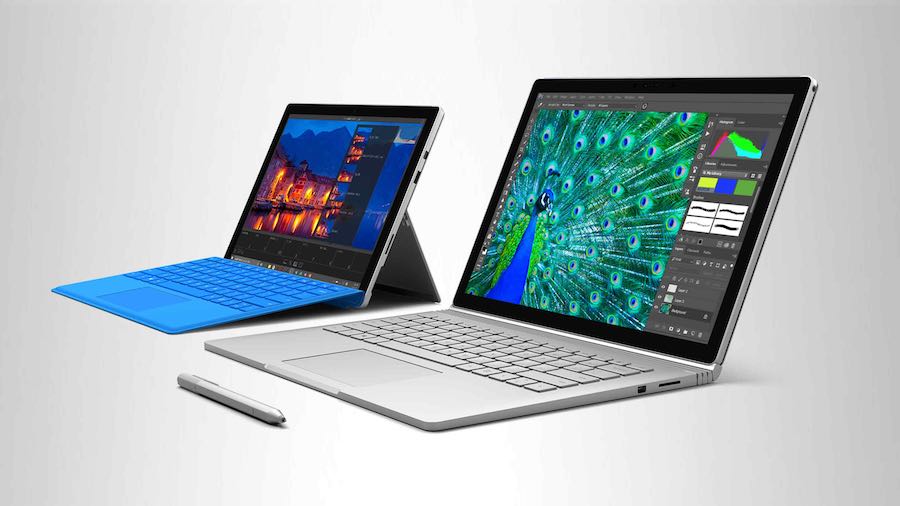 Short Bytes: Microsoft's October hardware launch event may welcome a new member to its Surface family, says the rumor mill. Assumed to be codenamed as "Cardinal", an all in one desktop may be in lines from the house of Redmond along with some hardware bumps to the existing Surface devices.
T
he rumor mill has churned out the possibility of a completely new Microsoft Surface hardware during the launch event this fall, possibly, the last week of October. The device would be an all-in-one Surface PC from Microsoft which is assumed to have been given the code name "Cardinal".
Cardinal could be Microsoft's attempt to put a Windows device on the work desks or in living rooms of the consumers. Also, to fill the gap between the Surface Pro, Surface Book, and the recently launched Surface Hub which is a TV-sized touchscreen device for collaborative work. So, desktop AIOs in the works seems to be an obvious thought.
The AIOs may be coming in different screen sizes, probably, 21-inch FHD, 24-inch 4K, and 27-inch 4K, as it was reported by Windows Central last month.
Another Surface device in the talks, the Surface Phone, may not be put on the launchpad this year. The hardware launch event may also witness a hardware refresh for a bunch of existing Microsoft Surface devices and unwrap for some OEM devices.
In the last couple of years, Microsoft has become serious and sincere about its hardware business. Probably, the company wants to provide a supplement for its shrinking desktop market which is slowly being captured by mobile devices running on Google's Android.
— via ZDNet
If you have something to add, tell us in the comments below.
Also Read: Microsoft Blocking Non-Microsoft Web Browsers In The Name Of Kids