Last week, Elon Musk announced through his Twitter account that 'Tesla Full Self Driving Beta' will be available to some drivers starting Tuesday. Following the same, the automaker released its FSD Beta version on Wednesday this week.
Right before its release, Elon said FSD is rolling out and it will be extremely slow and cautious.
Tesla has been rigorously working on its Autopilot for the past few months. The automaker has done a rewrite of its Autopilot for this new FSD Beta update.
This FSD update includes many exciting features like making left and right turns. According to a source, Tesla said, "When Full Self-Driving is enabled your vehicle will make lane changes off highway, select forks to follow your navigation route, navigate around other vehicles and objects, and make left and right turns."
Since it's only a beta version, the system will further be improved after the feedback from the owners currently using it.
Now, one of the owners who got this privilege to experience the Tesla Full Self Driving Beta version has shared some short videos on his Twitter handle. Here are some short clips recorded by @brandonee916 that shows how this FSD Beta version looks.
As you can see, it's the first look of UI of Full Self Driving Beta and it looks quite exciting.
Here's another video in which you can see the electric car making a left turn at an intersection using navigate with Autopilot option. This is something that Tesla's electric cars were not capable of doing before. Brendon said it's incredible work from Tesla. He said his car waited for pedestrians and other vehicles and then made its move.
Here's another video of Tesla moving carefully on the roundabout.
Overall, we can see lots of objects including the tiniest of information on the screen. The system definitely looks better than before, however, it seems loaded with information on the screen.
Tesla Warns Users To Be Careful While Using Full Self Driving Beta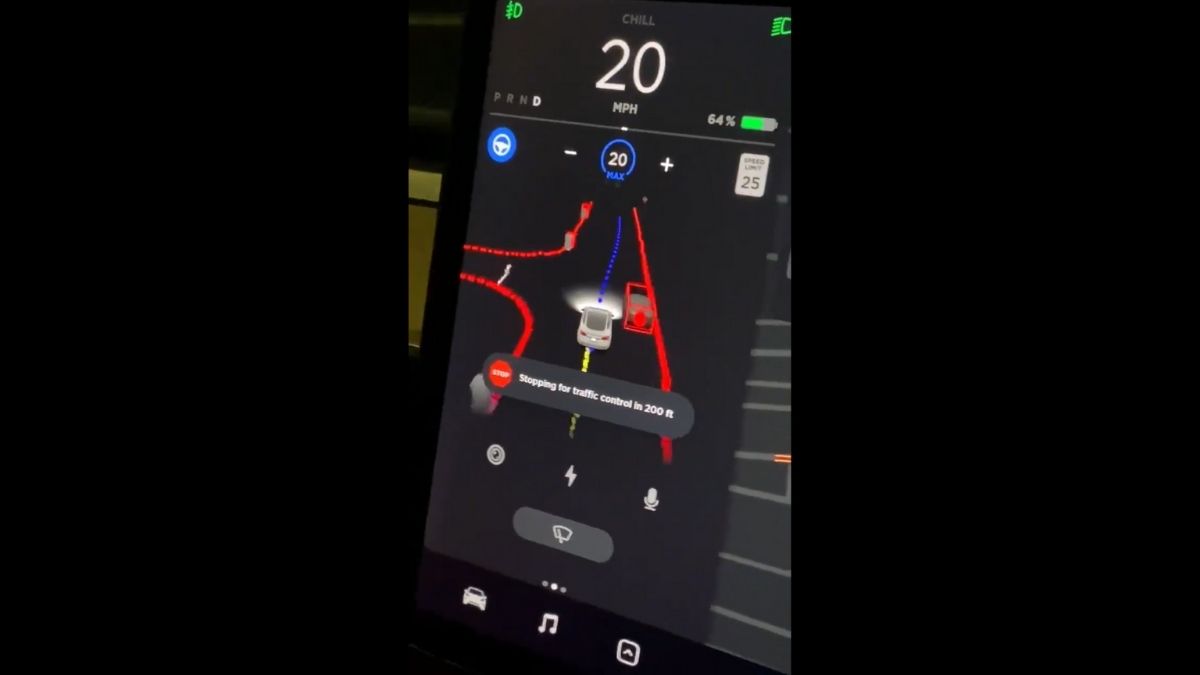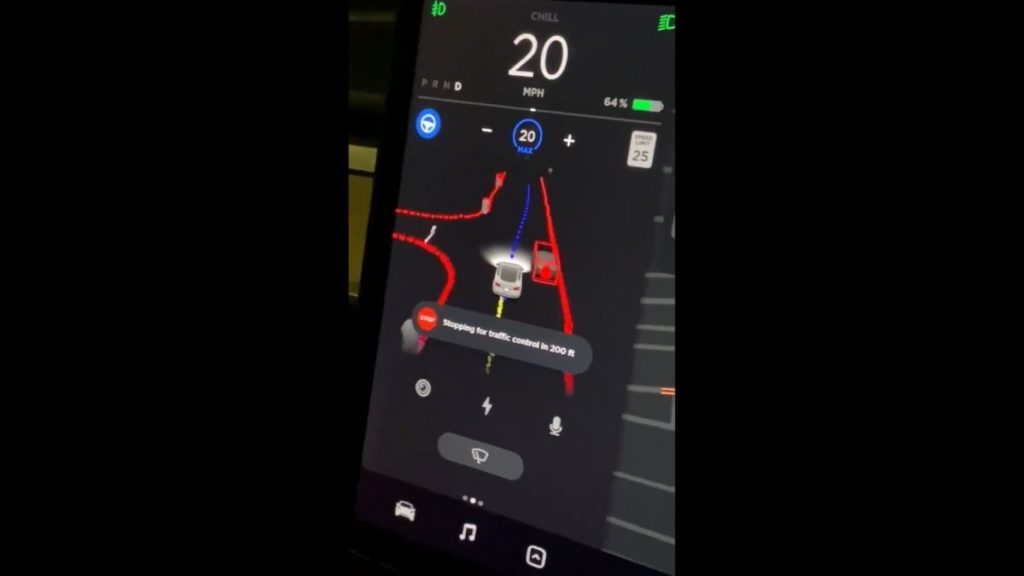 In the past few years, many people, including some big organizations, have criticized Tesla for falsely advertising its self-driving feature. Some users have also uploaded videos of drivers sleeping or doing other stuff while leaving their Teslas on Autopilot.
Though Tesla's autonomous driving feature is one of the most advanced technologies in the automotive industry, it's still not good enough to be completely reliable. You cannot sleep or move back putting your car on autopilot mode.
This can be extremely dangerous and can cause serious damage. Realising the same, soon Tesla updated its Autopilot, in which it requires users to always put their hands on wheels while driving. Otherwise, the autopilot mode will turn off.
While releasing the latest FSD Beta version, Tesla warned its users and asked them not to become complacent. The EV maker asked users to always keep their hands on the wheels and pay extra attention.
Furthermore, Tesla said, "Use Full Self-Driving in limited Beta only if you will pay constant attention to the road, and be prepared to act immediately, especially around blind corners, crossings, intersections, and in narrow driving situations."
This is why Tesla grants access to only a limited number of people for using FSD Beta version.
Anyway, do share your views in the comments section below.