Overwatch 2's new hero has just been revealed and belongs to the tank category of heroes. The hero belongs to the Omnic race and wishes to create a place for his people in the world. Meanwhile, in this article, we take a closer look at Ramattra's abilities as an Overwatch 2 tank hero.
Originally created to lead the Omnics into war, Ramattra is the leader of the Null sector. However, as time went on, Ramattra shed his munitions to take up a shield to protect his fellow Omnics. With a dream for humans and Omnics to coexist, Ramattra joined the Shambali in order to practice and preach peace and tranquility.
Working alongside Zenyatta and Talon, Ramattra grew tired of humanity not accepting to come to terms with the thought of Omnics and humans coexisting. Moreover, the Omnic Ramattra grew spiteful of humanity for ruthlessly killing away his brothers. As time went by, Ramattra realized that his ultimate goal of making mankind and omnics coexist was only through force. With this thought in his mind, he became the leader of the extremist omnic liberation group and declared war on mankind.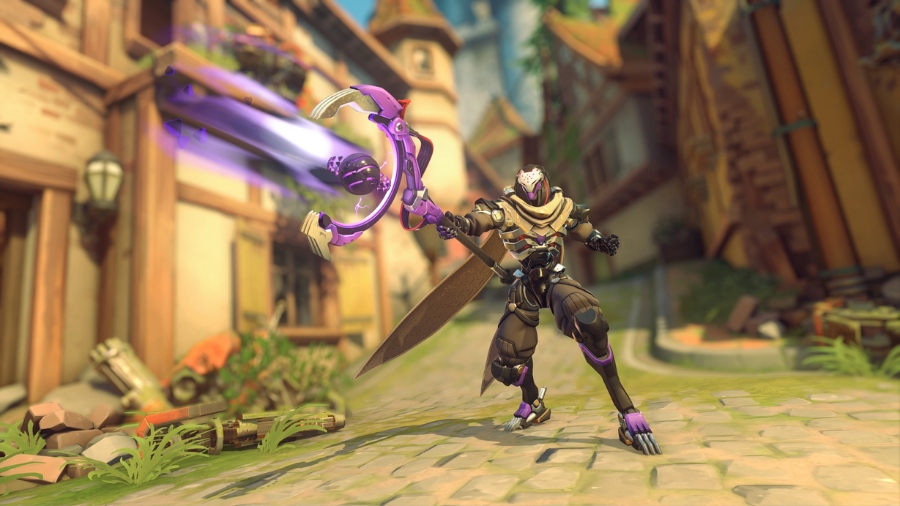 While this is a small background into Ramattra's origins and his struggle for a better future for his race, let us get to the part where we discuss a little about his leaked abilities.
Ramattra's abilities in Overwatch 2 (speculations)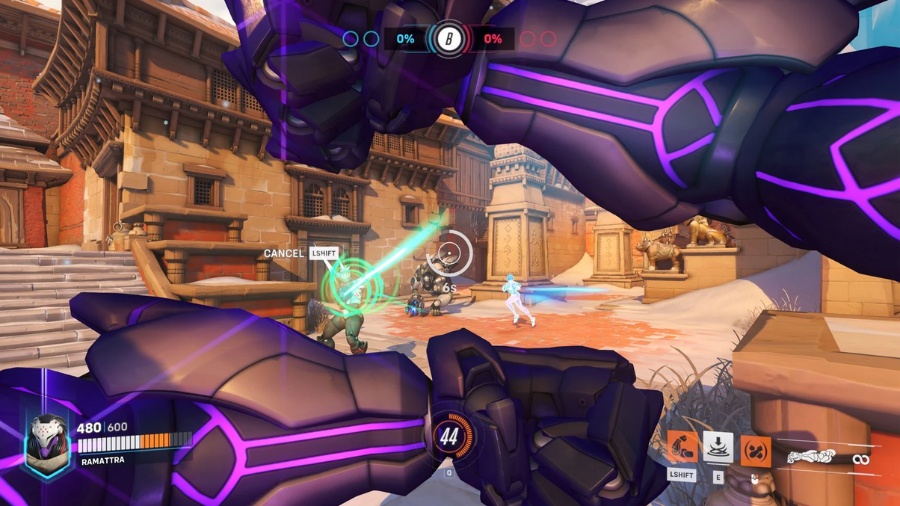 At the time of writing this article, no official information about Ramattra's abilities is out. The hero has just been revealed to be a tank hero and will have two forms, an Omnic form, and a Nemesis form. Furthermore, players will be able to get their hands on Ramattra in-game come December 9th, when the hero will be available to play with the launch of Season 2.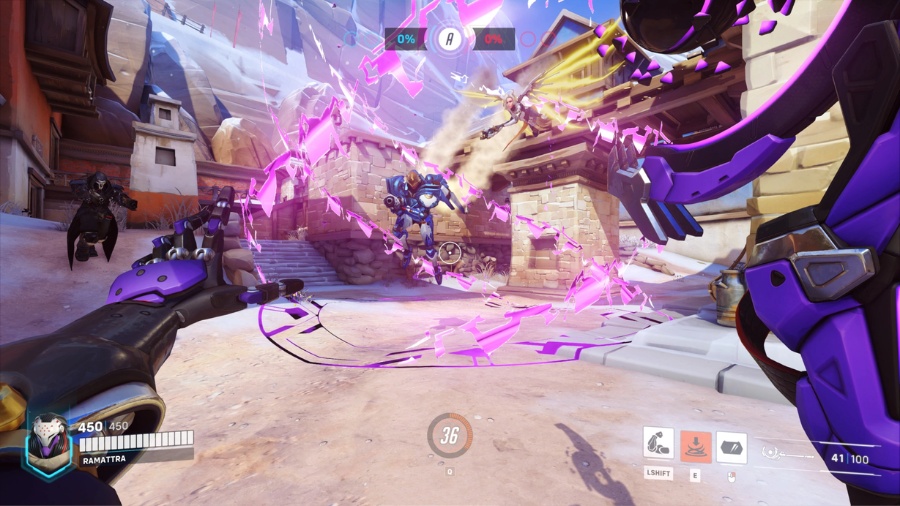 As part of Rematrra's arsenal of abilities in Overwatch 2, his primary weapon seems to be a staff and not a gun, which makes sense when you take notes from the lore about shedding his munitions.
Another ability that Ramattra seems to have is a defense shield that will look similar to how Doomfist blocks any incoming projectiles.
This ability in Ramattra's arsenal looks to be unique and seems to bring down a kind of energy barrier that will probably block enemies along with slowing them down as they run into it. One might even call it a gravity vortex.
Now, Ramattra's ultimate ability seems to be the trump card. With his ultimate, Ramattra could change his omnic form into the nemesis form, giving him a health boost and will probably allow him to smash enemy players around. This will allow him to not only damage enemies but to control the battlefield better.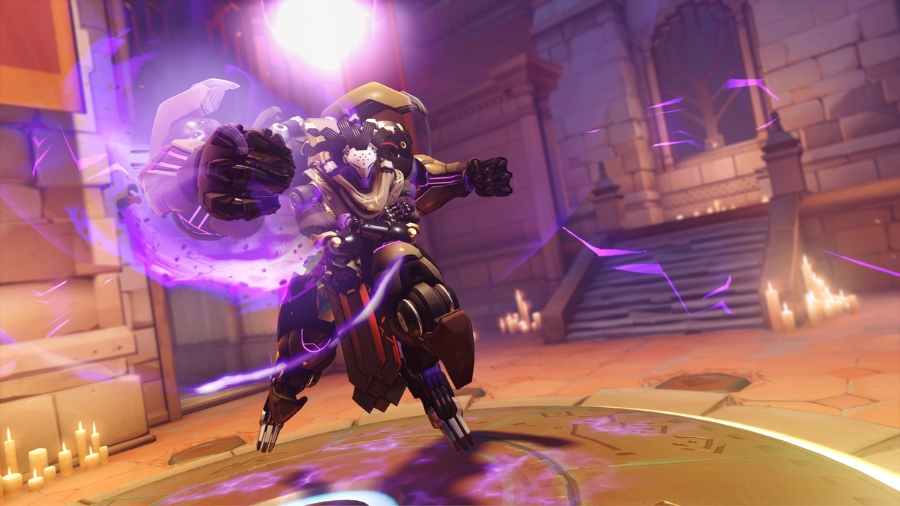 Along with Ramattra's abilities and his primary weapon, Ramattra will have a massive health cap of around 450, thanks to him being a tank hero in Overwatch 2. While this is a part of Ramattra's abilities that are known as of now, we will surely get to see more of his abilities as the hero comes closer to the release date. Lastly, we request our readers to take this information with a pinch of salt as nothing has been made official about Ramattra's abilities yet.