Windows 11 came and brought new features with it. We got several multitasking features and a visual overhaul. It's only fair to think that there would be keyboard shortcuts to access them quickly. While Windows 10 had many keyboard shortcuts, almost all of them work on Windows 11.
The new features, namely snap layouts, widgets, notification center, and quick settings, got new shortcuts in Windows 11. Moreover, all of these are working on Windows 11 Insider Preview builds. Let us have a look at these new keyboard shortcuts.
Windows 11 Keyboard Shortcuts
Likewise, we've got four new keyboard shortcuts to access several features and improve multitasking efficiency quickly.
1. Widgets Interface
Firstly, we have Widgets. They are back in Windows 11 after a long period of time. Widgets are meant to provide quick information, and it's only fair we get a shortcut for them.
Windows key + W will open the Widgets interface, or as it has the name of Microsoft Dashboard. As seen in the latest build of Windows 10, the "News and interests" feature was transformed into Widgets. The Widgets screen offers a variety of information like weather, stocks, calendar, sports, etc.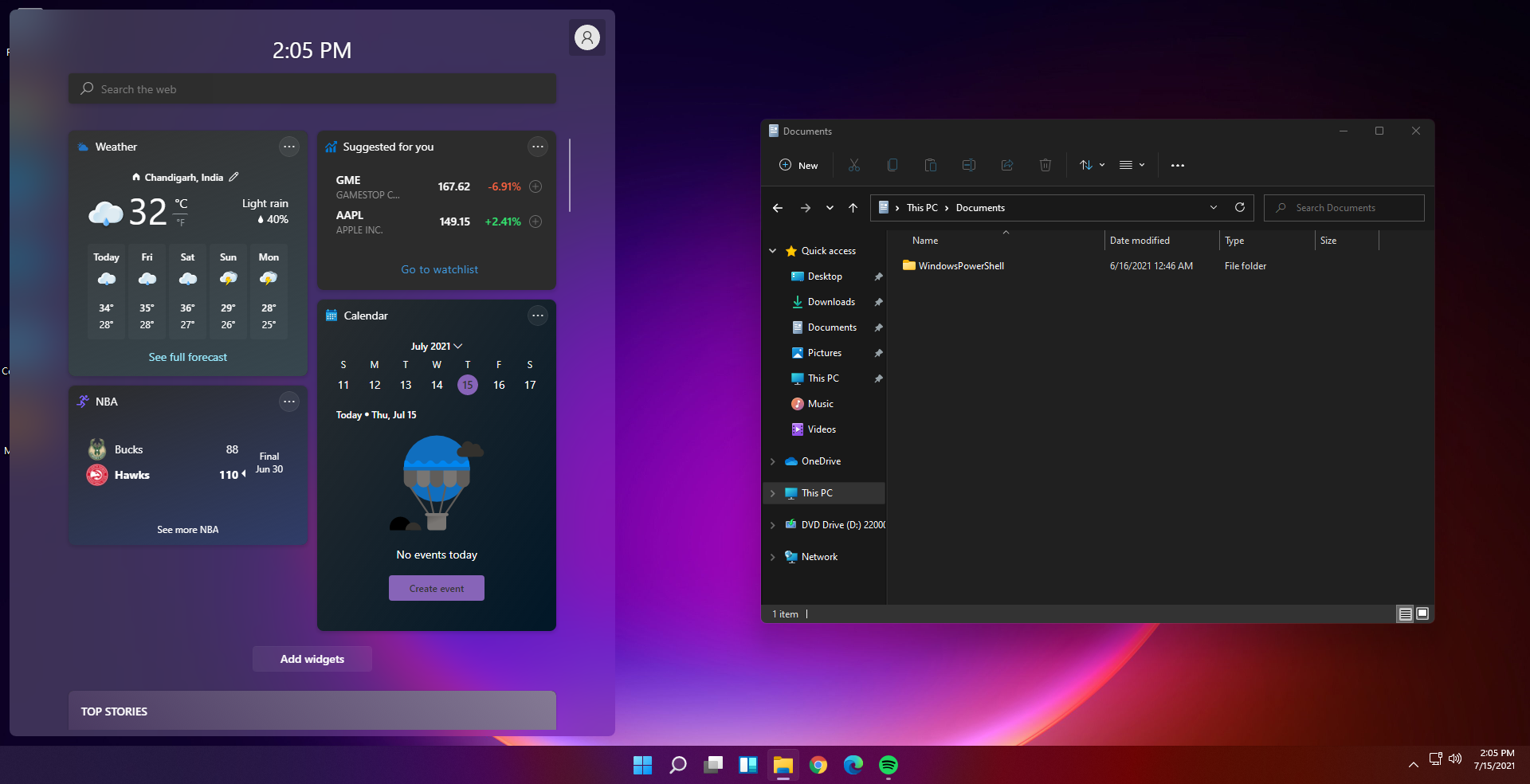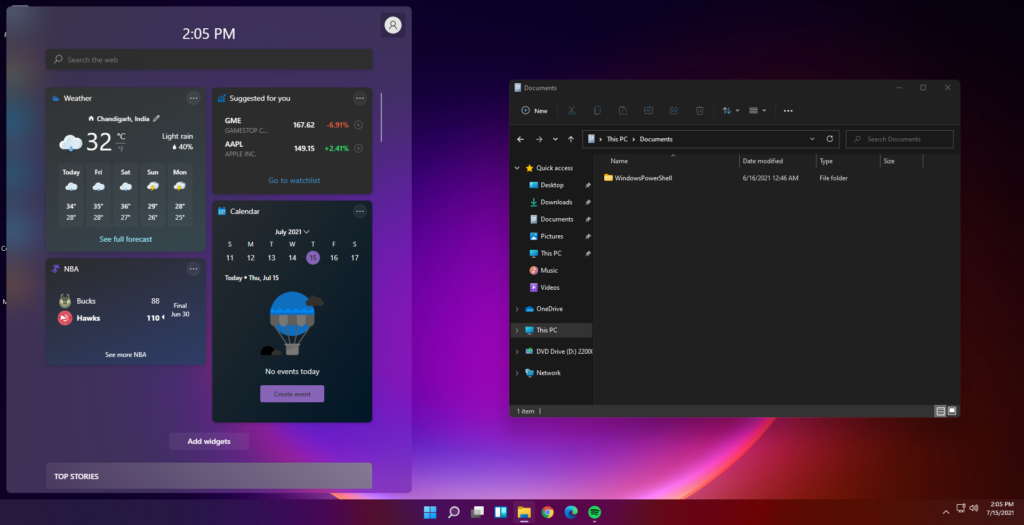 2. Quick Settings Screen
Secondly, Windows 10's Action Center, which provided quick settings toggles and notifications simultaneously,e was split into two parts Windows 11. After that, we now have Quick Settings and Notification Center.
Windows key + A will open the Quick Settings interface which offers toggles like Wi-Fi, Bluetooth, volume, Night Light, etc. It also has a Media Player container which will show any music/video playing in most apps. It works with browsers and apps like Spotify.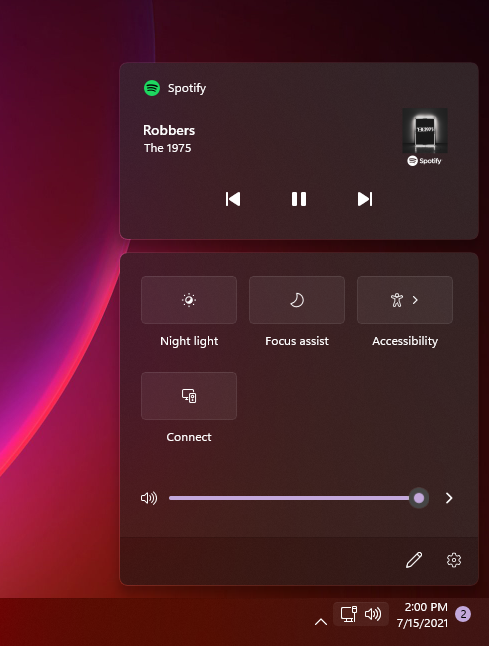 3. Notification Center
Further, the second part of the said Action Center, the Notification Center in Windows 11, is now combined with the calendar. It shows all the system notifications minimally.
Windows key + N will open the Notification Center. Similarly, you get the notifications and a monthly calendar view on the panel.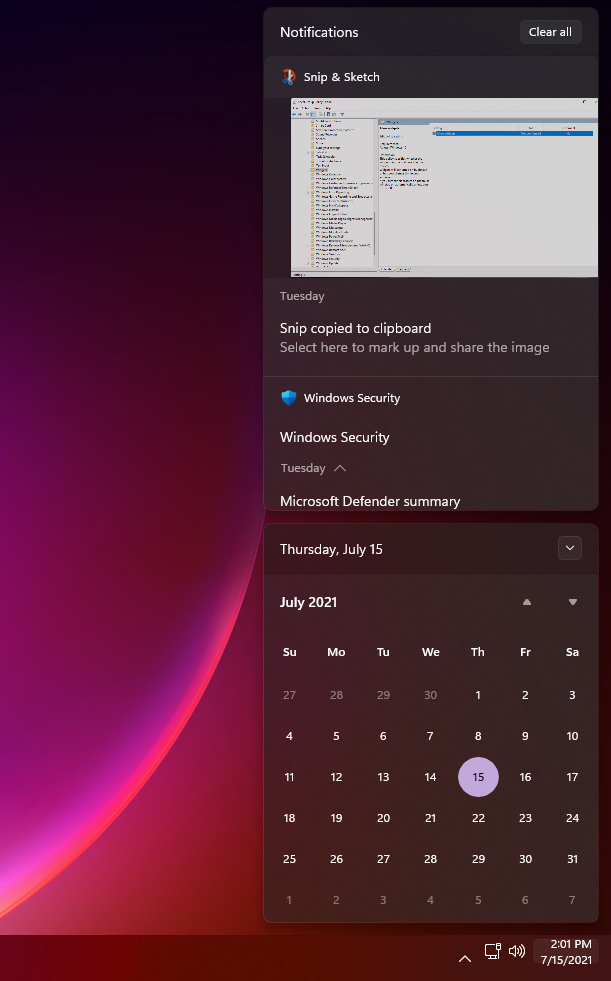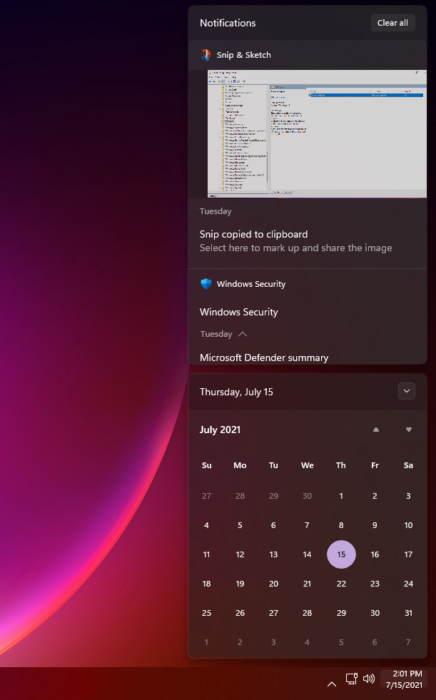 4. Snap Layouts
Finally, Snap Layouts is the most loved feature that comes with Windows 11. It offers much better efficiency in the day-to-day workflow. Multitasking is much better on Windows 11 because of it.
Windows key + Z will open the Snap Layouts menu while a Window is active in the foreground. You can choose between several pre-defined layouts.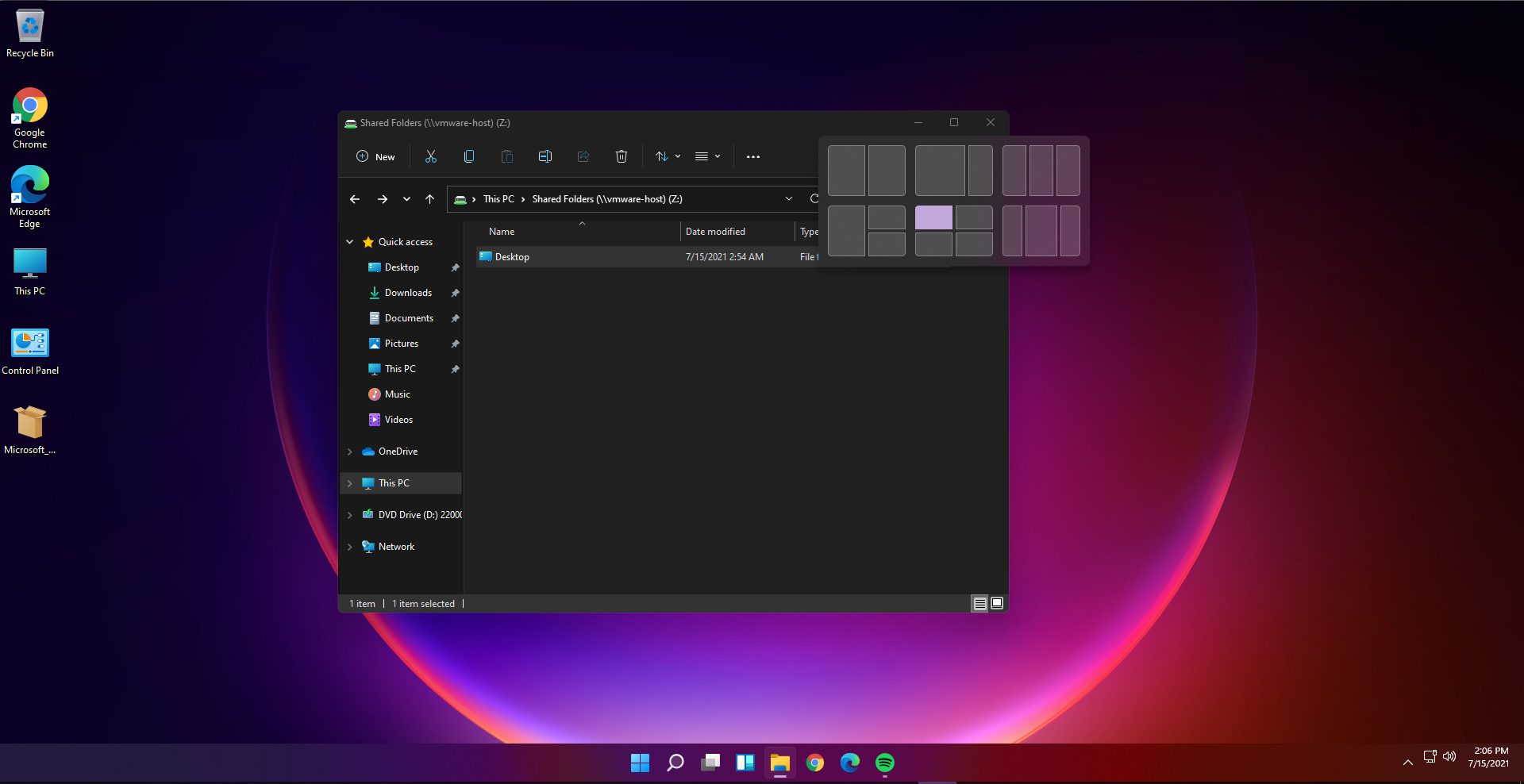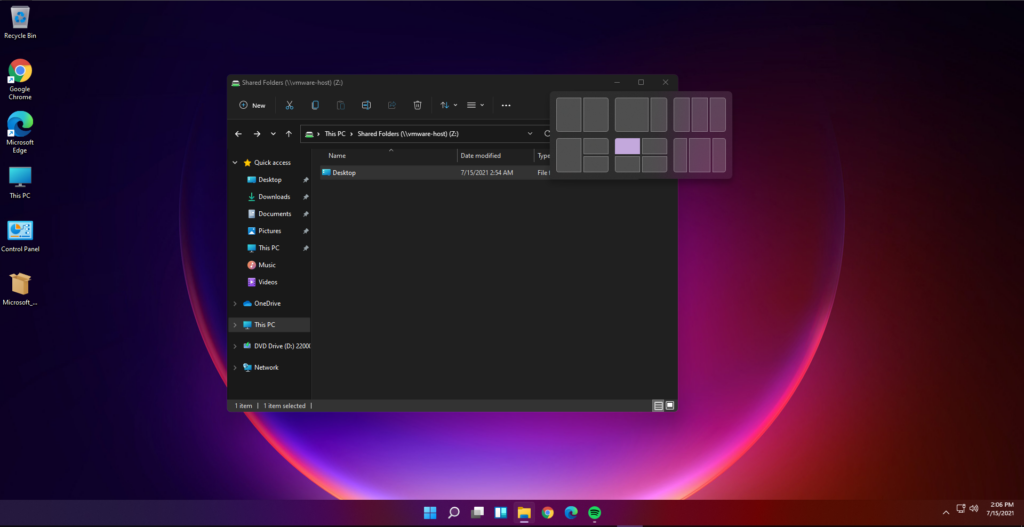 And that makes four. We believe that these shortcuts will enhance your experience of using Windows 11 when you do.
Do you use keyboard shortcuts often? Let us know in the comments below.
Also, make sure to stay in touch with our in-depth Windows 11 coverage.