Microsoft is reviving PowerToys, a suite of system utilities introduced in Windows 95 that allowed Windows engineers to test prototype features.
PowerToys is a package full of amazing tools (programmes) that would let you tweak the UI in Windows, quickly change screen resolutions, or send files and folders to the command line, clipboard, or desktop.
It was discontinued during the Windows XP era, but now it's coming back as an open source project on GitHub. Just like the one in Windows 95, PowerToys will offer a set of tools to "power users" who like to tinker with their OS.
Microsoft is currently working on two utilities that will be released in preview form in Summer 2019.
The first one is a "Maximize to new desktop widget" that will appear when you hover over the maximize or restore button in any window.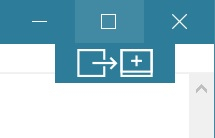 Clicking on this button will create a new desktop. It will send the app to that desktop and also maximize the app on that new desktop.
There's also a "Windows key shortcut guide," which lists down all available shortcuts when the Windows key is pressed for more than one second.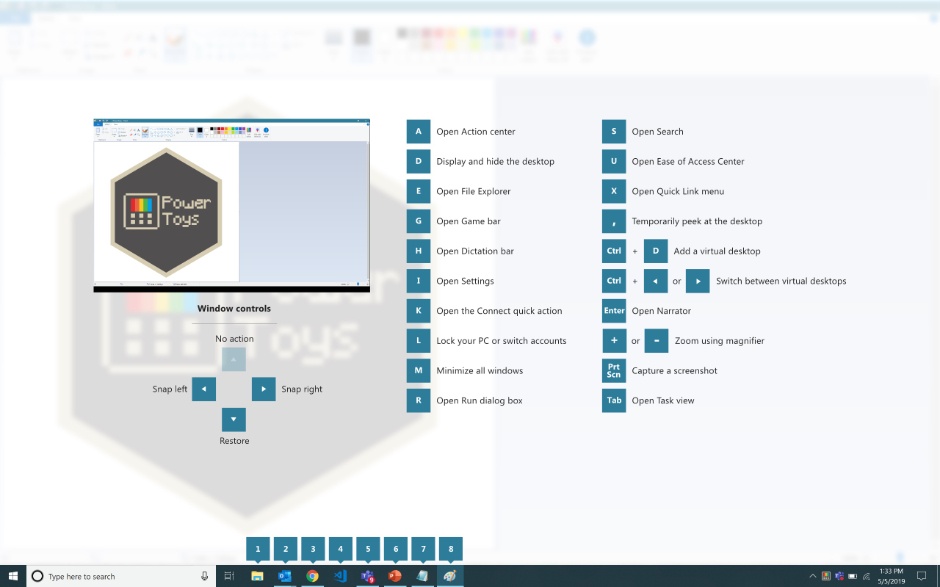 Other tools in the pipeline for the new PowerToys project listed on GitHub are:
1. Full window manager including specific layouts for docking and undocking laptops
2. Battery tracker 
3. Win+R replacement
4. Mouse events without focus 
5. Keyboard shortcut manager
6. Batch file re-namer
7. Quick resolution swaps in taskbar
8. Better alt+tab including browser tab integration and search for  running apps
9. Cmd (or PS or Bash) from here
10. Contents menu file browsing
Since PowerToys is an open source project, anyone can contribute to it as long as they sign a Contributor License Agreement (CLA). It is an agreement which confirms that you have the right to develop and the company has the right to distribute your work.
PowerToys project is expected to be released at some point this summer, after which you will be able to tweak your Windows 10 installation.