In this Maruti Suzuki XL6 review, we will talk about whether the premium MPV from makers of Swift can compete with the segment rival Toyota Innova Crysta. The Maruti Suzuki XL6 is based on the HEARTECT platform, similar to other premium cars in the company's lineup. It is like a premium Maruti Suzuki Ertiga and sold through the company's NEXA dealerships.
The Maruti Suzuki XL6 promises luxury features at a budget-friendly price tag. It offers captain seats, a utilitarian third row of seats, a relatively large amount of boot space, and an efficient hybrid engine in an affordable package. Is the XL6 as good as it sounds? Here's a detailed review to help you out.
Maruti Suzuki XL6 Specs
| | |
| --- | --- |
| Engine | 1.5-Liter 4-Cyl K-Series Engine with SVHS (Mild Hybrid System) |
| Power | 103.2 BHP @6,000 RPM |
| Torque | 138 Nm @4,400 RPM |
| Transmission | 5-Speed Manual Transmission and 4-Speed AMT |
| Price Range | Rs 9.84 to 11.51 lakh |
Maruti Suzuki XL6 Review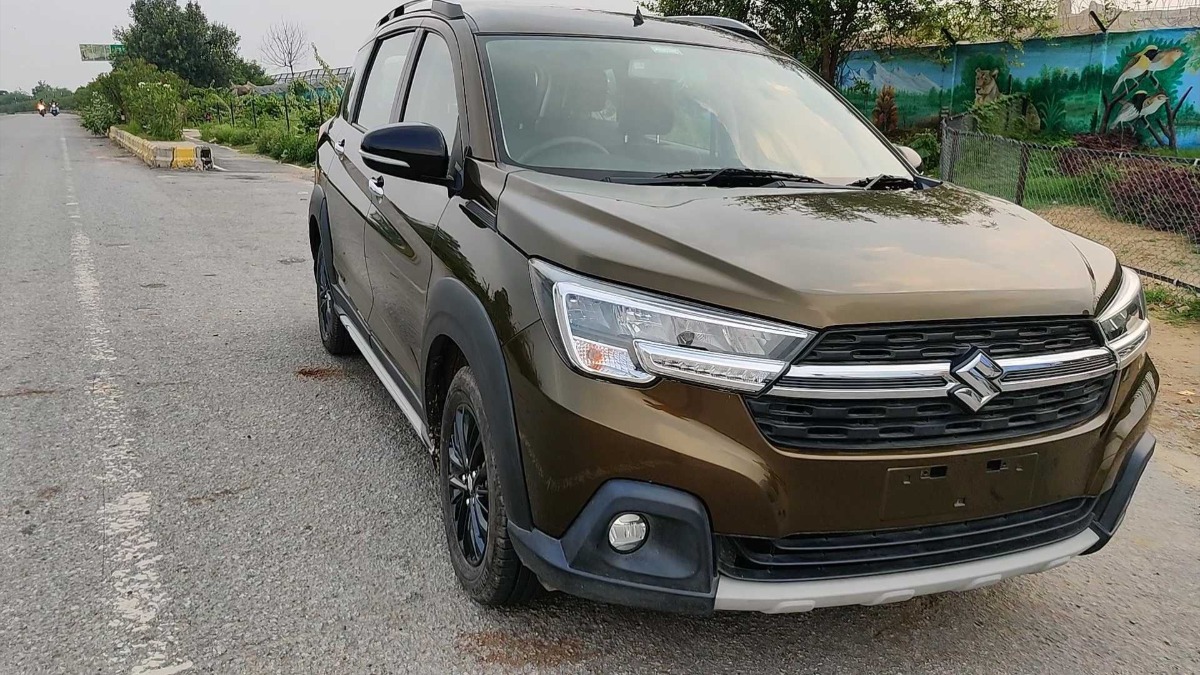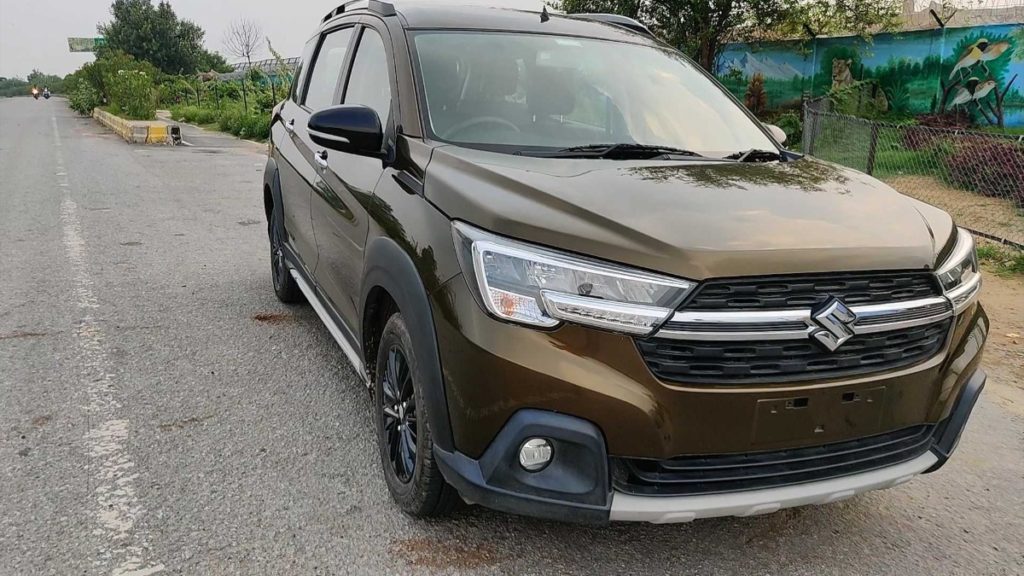 Maruti Suzuki XL6 Interior And Design
Being an MPV, XL6 has plenty of space to offer. I rode the XL6 Alpha variant with AMT, and it had all the standard features you can ask for in an MPV and then some more. The car has six seats in total, hence the name, XL6. In the middle row of seats are captain chairs, with enough headroom, legroom, and under-thigh support, even for people taller than 6 ft.
The front dash has faux woodwork, which looks nice, but the illusion disappears when you touch it and realize it's only plastic. Again, I am not expecting anything else. I want parts that look good, last long, and are easily replaceable.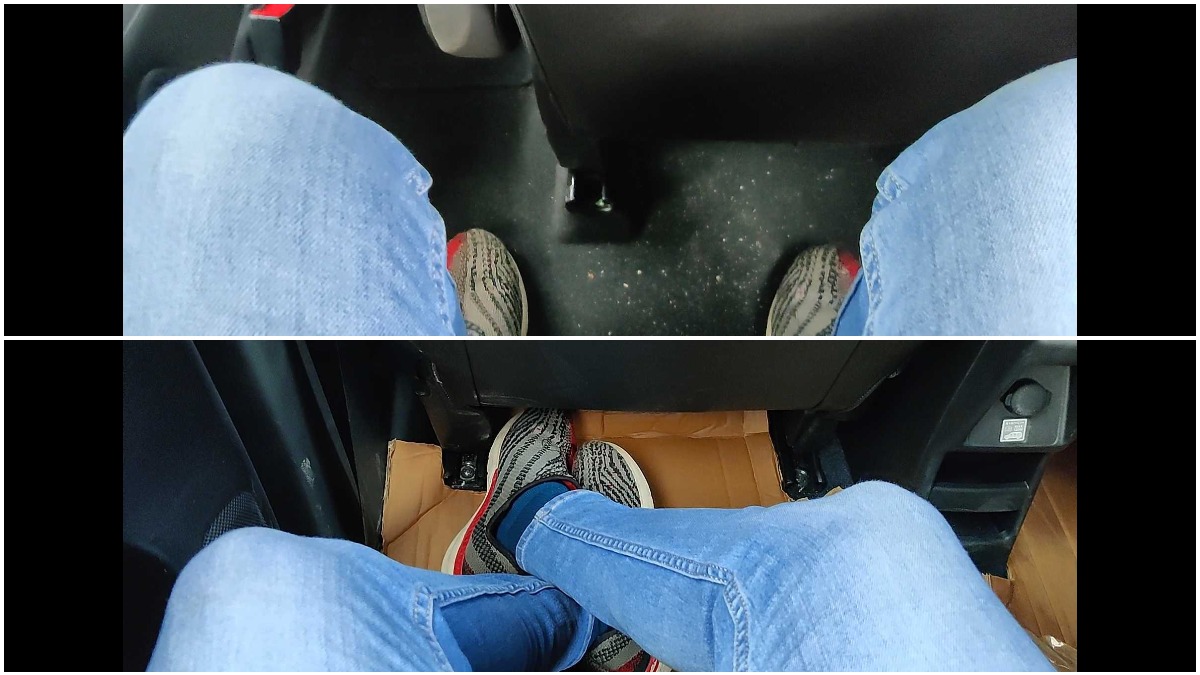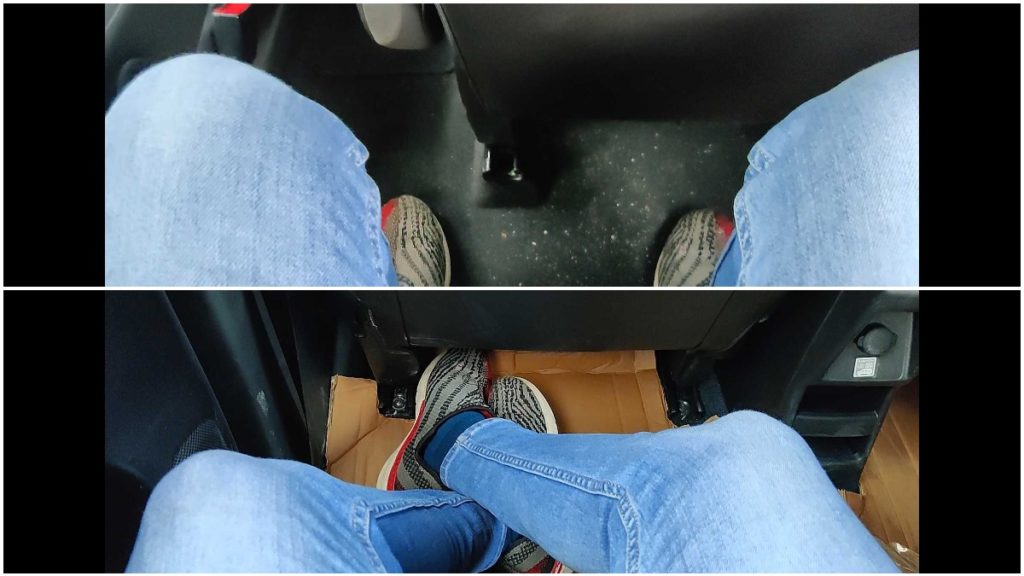 The steering is the same unit you'll find on Maruti Suzuki Swift. It has a flat-bottom design, with buttons for multimedia controls and cruise control (more on that later). The third row has no dedicated AC vents, but the one in the middle chills the rear cabin quite nicely. Speaking of the third-row seat, it is surprisingly usable. Usually, the third row is not comfortable for adults, but I am happy to report that a 6ft tall person can easily fit in the back, even if another equally tall person has occupied the middle captain row seat.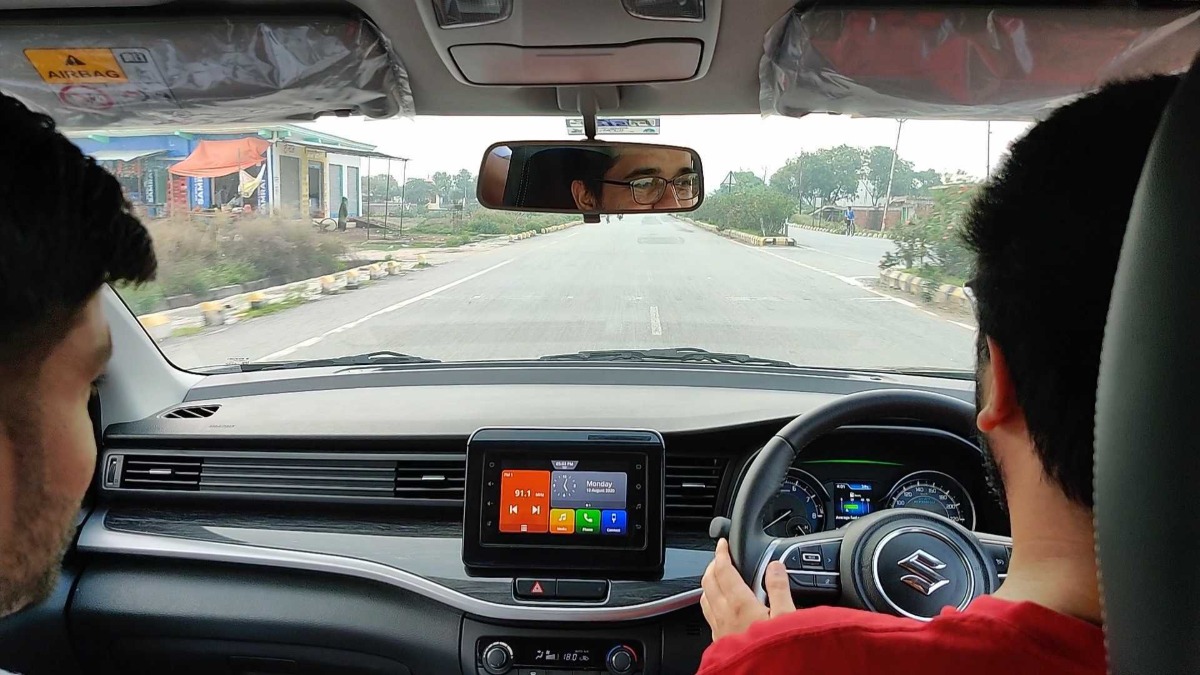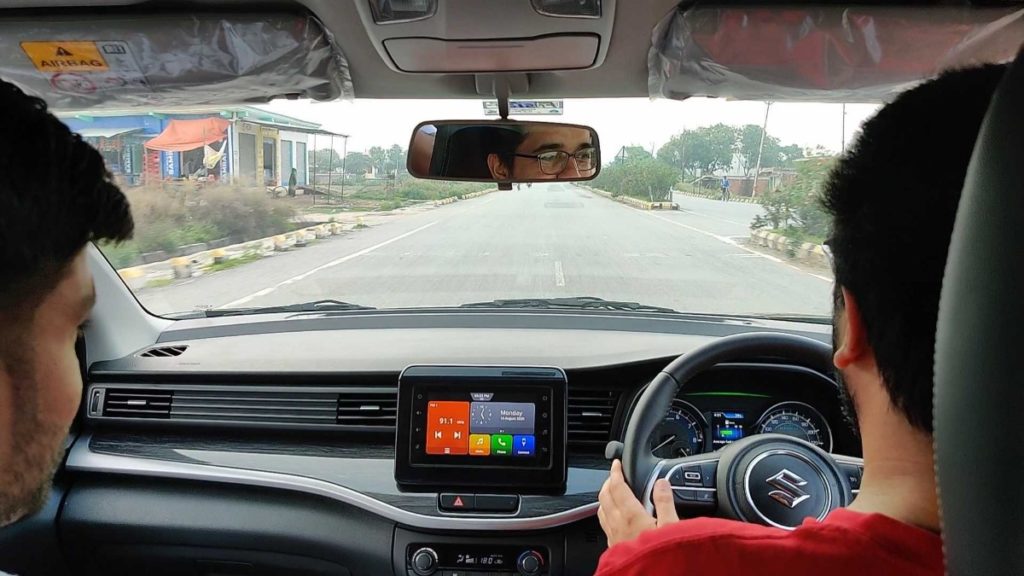 The only downside in the third-row seat is the low recline angle. You'd have to sit straight, and you can't lean back. The plus side to this is that you still get around 200-liters of boot space, along with an additional underfloor compartment. There's no need to pull the third-row seats down, as the boot can accommodate a lot of luggage.
Even if you decide to install a CNG tank in the future, the XL6 boot space would still be plenty for everyday use.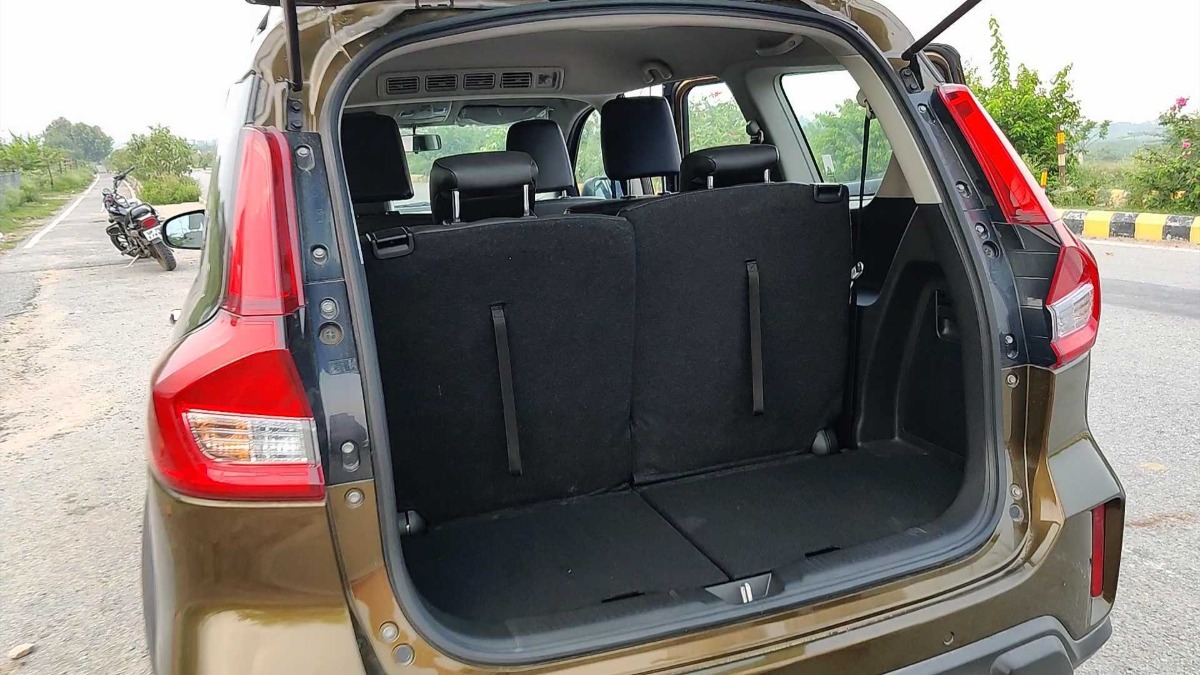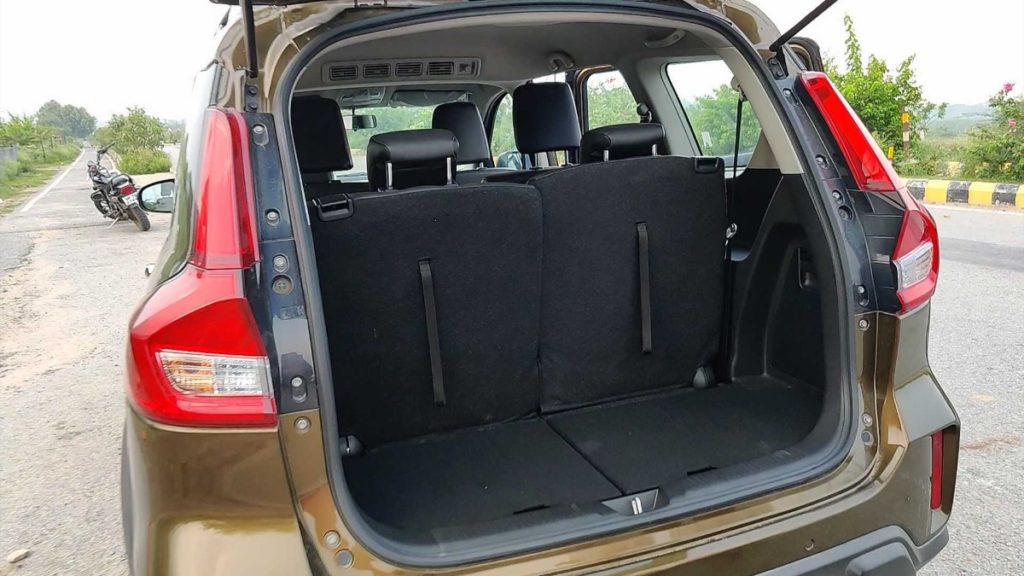 Maruti Suzuki XL6 Drive Performance
The Maruti Suzuki XL6 packs a 1.5-liter 4-Cylinder hybrid engine producing 103 BHP of power @ 6,000 RPM and 138 Nm of torque @ 4,400 RPM.
I drove the AMT version, which is a 4-speed unit. I wasn't expecting any quick gear changes, but I was a little bit surprised. The gear change is unnoticeable, provided you drive the car with a light foot. Even if you drive it with a heavy foot, then up to 30-40 km/h, there's no head nod.
I noticed less of a head nod and more of a lag in acceleration when I tried to put my foot down hard. You can feel the machine taking its time to switch gears, and if you are in a hurry, it gets confused as to what it should do. However, everyday driving, some rush driving, and highway cruising are simply effortless.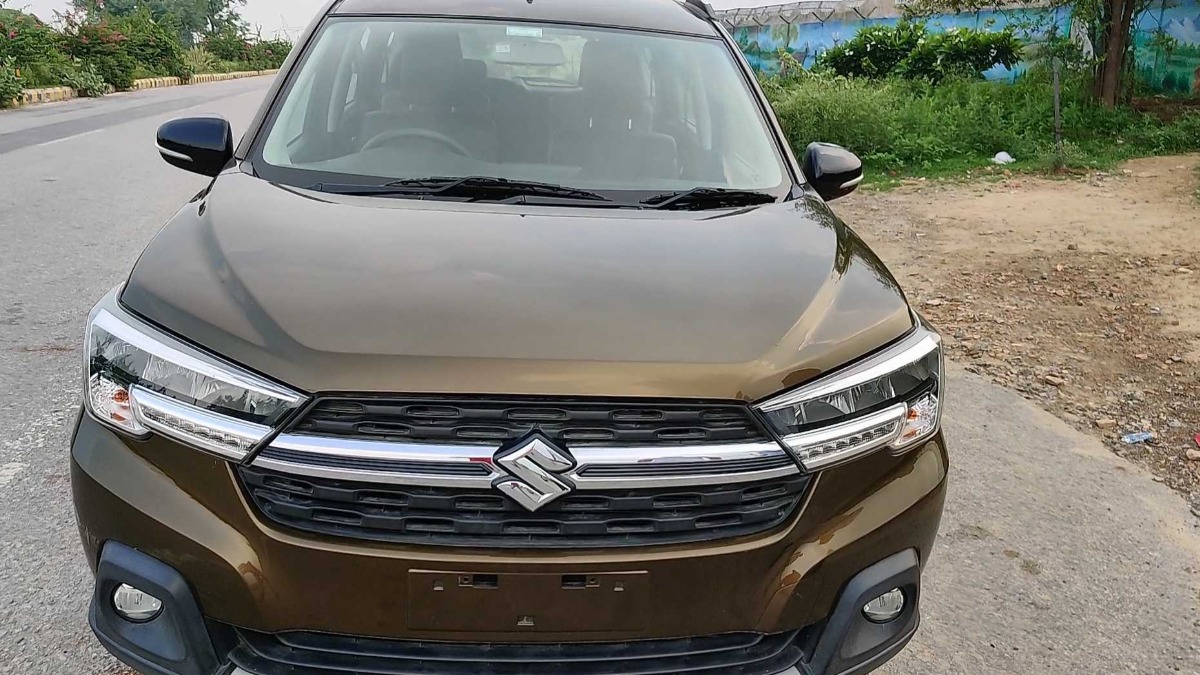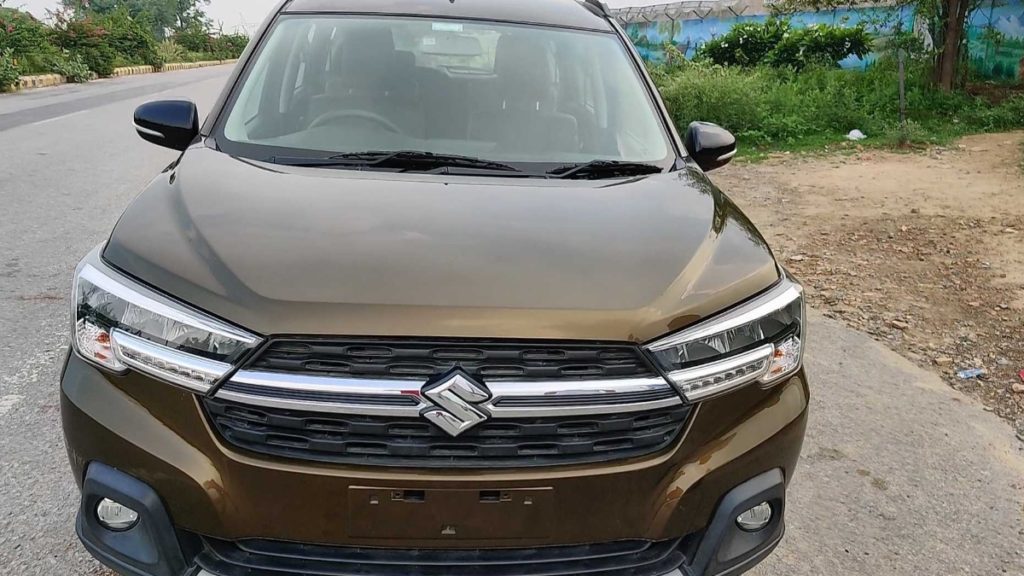 While driving in bumper to bumper traffic, you can quickly drive the car with a single brake pedal. Just release it, and the car will creep forward easily. Our XL6 had four passengers totaling a whooping 400 kg, and driving with a single pedal was still effortless.
Let's talk about handling. Despite being an MPV, XL6 suffers from very little body roll. It feels stable and planted on the highway. However, the XL6 can desperately use some wider tires. While cornering, the thin 185 section tires did a very poor job in giving me the feel of the road. Upsize them immediately if you plan on buying the XL6. The suspension gets soft as you increase your speed, and at the lower speed, it is a little stiff for my liking.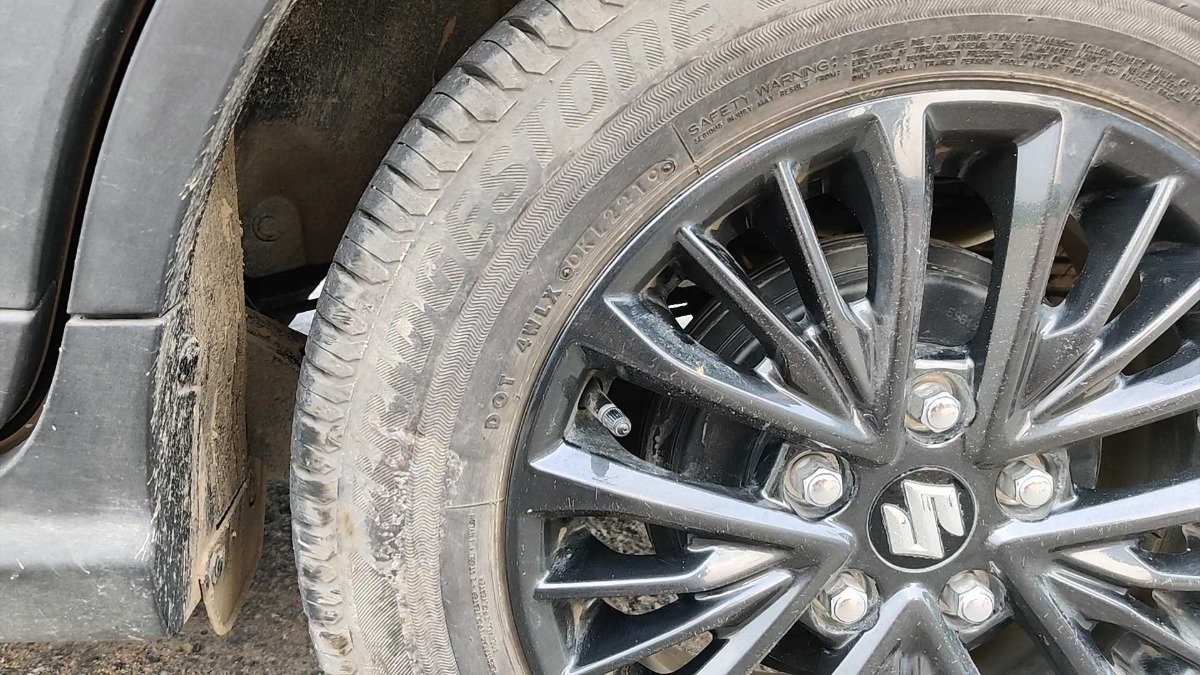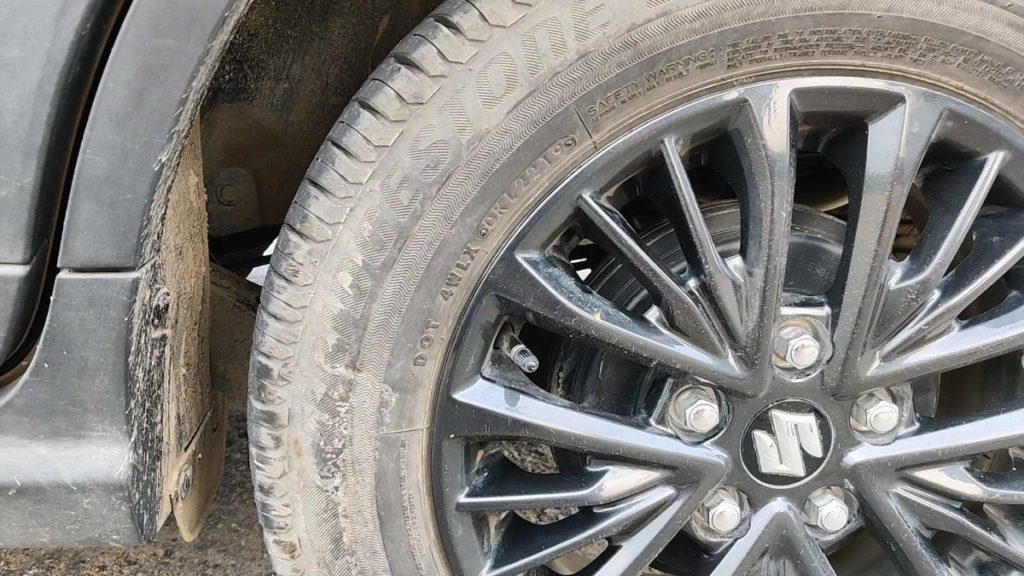 The steering response of XL6 is great for its size. I'd go as far as to say that XL6 has better and lighter steering than the Maruti Suzuki Baleno. It returns quickly, and it is neither too light nor too heavy at a slow speed. It is slightly better than the typical Maruti unit in terms of feedback and is comparable to the IGNIS 2020 facelift. Brakes have a good bite, but even they can be better with bigger tires.
The AMT gearbox in the car can also use 5th gear. The engine had a lot to offer, but the 4-speed AMT gearbox wasn't up to the task. However, paired with a hybrid engine, the AMT gearbox is a breeze, and I'd recommend that you try it at least once even if you're buying a manual.
Maruti Suzuki XL6 Build Quality And Mileage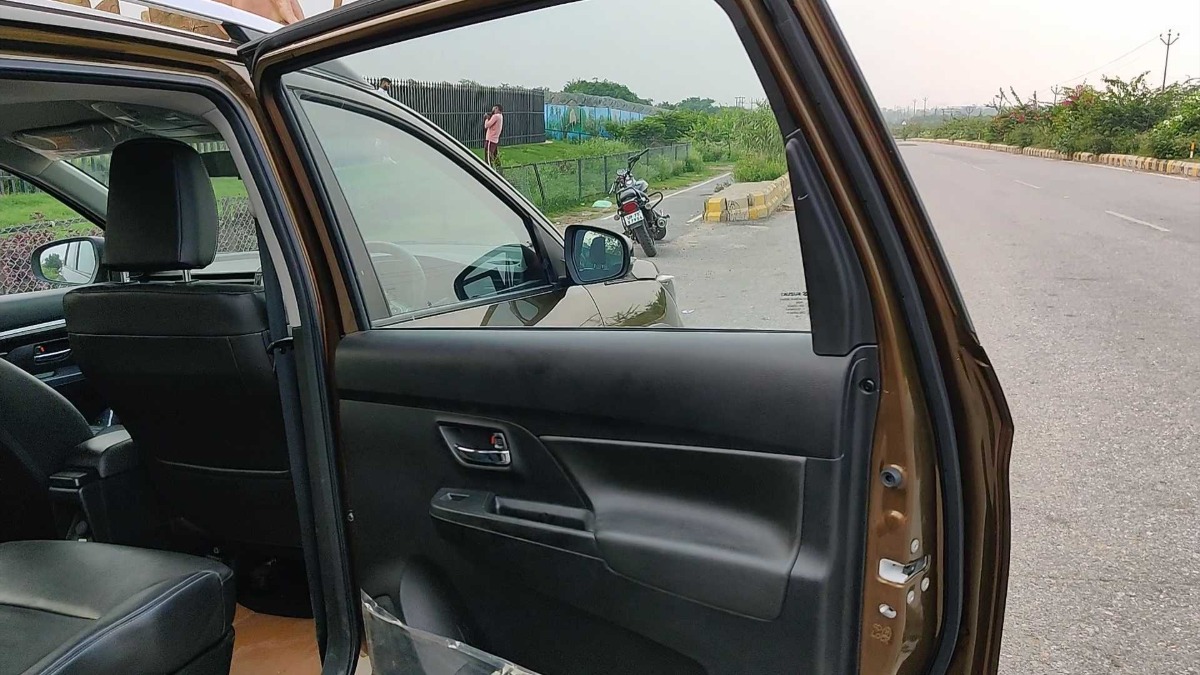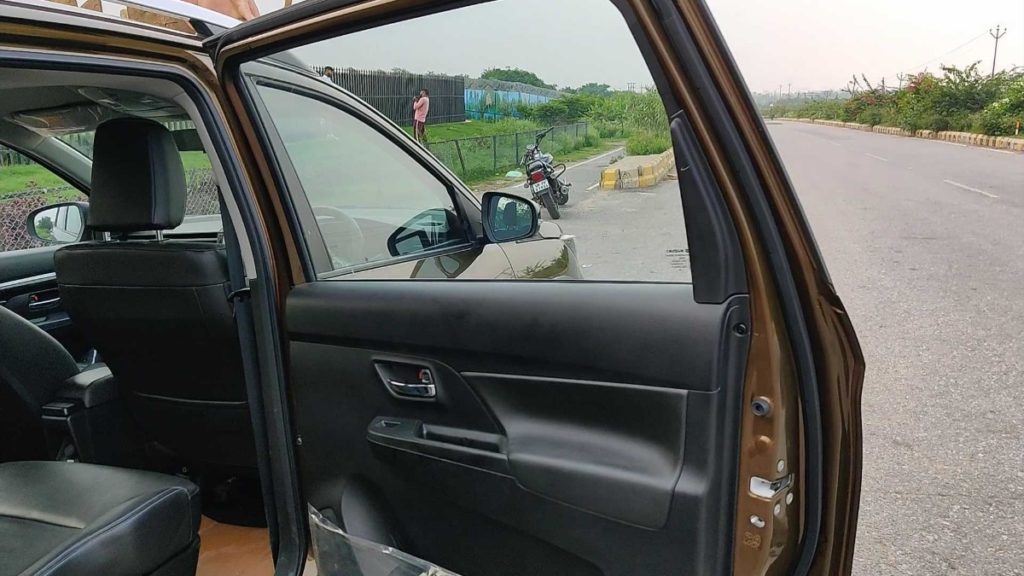 Maruti Suzuki is infamous for the build quality of the cars it makes and famous for providing fuel-efficient vehicles. In the case of XL6, I'd like to say that the MPV feels solid from the inside out. The door of the car feels heavy and gives a nice "thud" when closed. Furthermore, the XL6 remains perfectly planted at triple-digit speeds.
In terms of mileage, the XL6 I drove was averaging 9.5 km/l at the beginning of the trip. However, fuel efficiency increased to 11.7 km/l as soon as I started driving. In normal city driving conditions, you can easily expect a fuel efficiency of 16-17 km/l.
I'd like to mention the idle Start/Stop system here. Using this system, the XL6 turns the engine off when the car comes to a complete stop. I am still conflicted about it. It works well and doesn't interfere with driving. But people have their own style of driving, and I'd suggest that you experience it yourself to know better.
I also tried the cruise control and it worked just as intended however, on the road I was driving, maintaining a constant speed wasn't possible. Therefore, I didn't use the system a lot.
Maruti Suzuki XL6 Review: Conclusion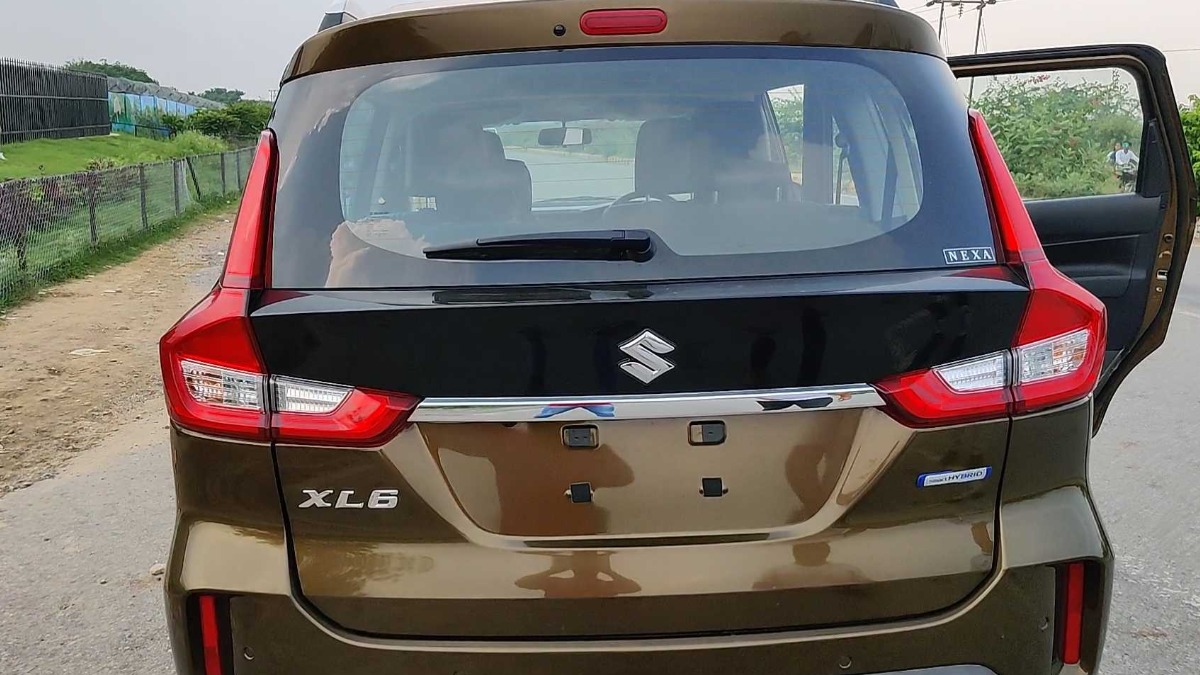 In terms of design, space, utility, and surprisingly engine and transmission, the Maruti Suzuki XL6 acts as a value for money competitor against its much more powerful and expensive rival, the Toyota Innova. It provides you with an easy-to-drive and pocket-friendly ownership experience, which sits extremely well with its Rs 11-12 lakh price range.
The 4-Speed AMT gearbox works surprisingly well thanks to the mild-hybrid engine, which makes getting off the line much easier and provides a relatively smooth overall driving experience.
What do you think of the Maruti Suzuki XL6? Let us know in the comments below!
NOTE: The test drive vehicle was provided by Kuldeep NEXA, situated on Kanpur Road, Etawah, Uttar Pradesh, India.