The upcoming Maruti Suzuki Swift will get a full hybrid as well as a facelift, according to a leaked brochure. We know this via a twitter account @zc83s_RS. The account leaked pictures of the Suzuki Swift Japanese catalog confirming various hybrid models and the facelift update.
The 2020 Suzuki Swift, along with its full hybrid lineup, is yet to be officially announced and will first hit the road in Japan. The hybrid variant of Swift is already available for the Japanese to buy.
In terms of looks, the images suggest the most evident update is the front grille and a bit of tweak in the headlight.
The facelift variant will have a honeycomb grille on the front bumper. The older version of Swift had horizontal grilles. Moreover, the grille design looks much like the Swift Sport. However, the sports model has wider grills compared to the new facelift variant.
Apart from that, there are no noticeable changes on the exterior of the car. Furthermore, as per the sources, the interior of the car will also remain the same.
2020 Suzuki Swift: Full Hybrid And Facelift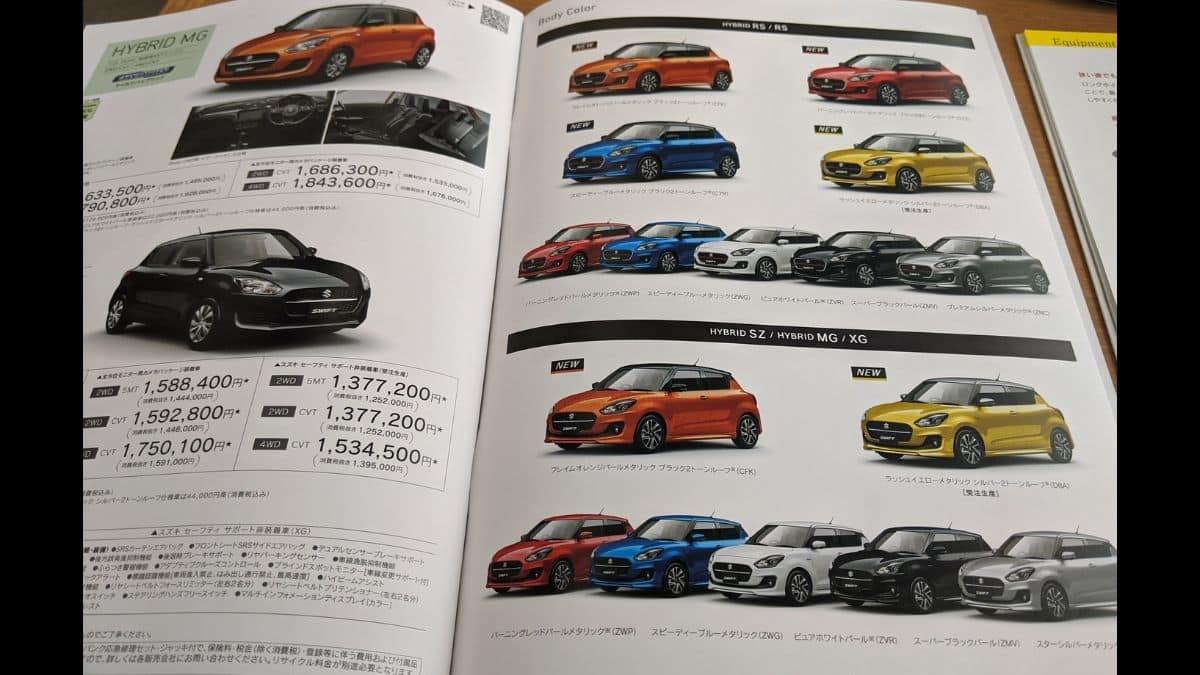 According to the same source, the Japanese-spec swift will be available in Hybrid RS/RS, Hybrid SZ, Hybrid MG, and SG.
In addition, the Suzuki Swift facelift additional new color options. The Hybrid RS/RS will be available in Orange, Red, Blue, and yellow, whereas the Hybrid SZ, Hybrid MG, and SG will have only two new color options orange and yellow.
The Hybrid SZ model will have a small electric motor and 5-speed AGS transmission. We don't have any information regarding the changes in the engine. Most probably, the engine will remain the same.
Maruti Suzuki Swift facelift model won't become available anytime soon for the Indian market. However, a hybrid variant of Swift is likely to be launched by the end of 2020.