A Mac serial number lookup is something you may never have to do unless you want to check Apple warranty status. Another scenario when you'll have to go through a MacBook serial number lookup is if you're reporting a stolen device to the police.
Some of you might even ask what a serial number on Mac is? It is a unique identifier that helps Apple check the warranty status on your device.
See, the more you know, the better. In this case, here are three easy ways to find Apple serial number info. Aside from the Mac and MacBook, we've also included the methods of iPad serial number lookup. The iPhone lookup is similar to that of the iPad, so we've all bases covered here.
Method 1: MacBook Serial Number Lookup Using Your MacBook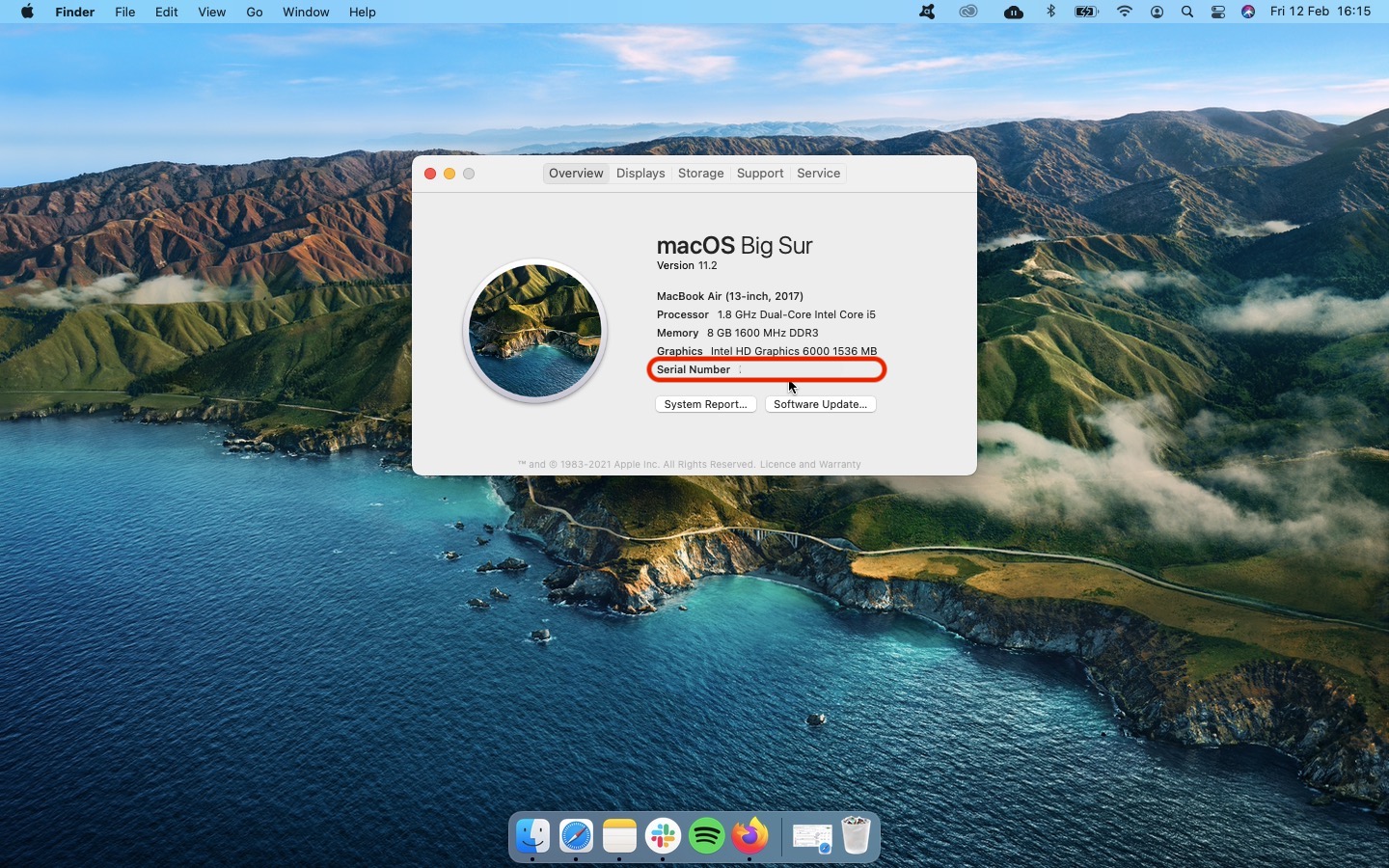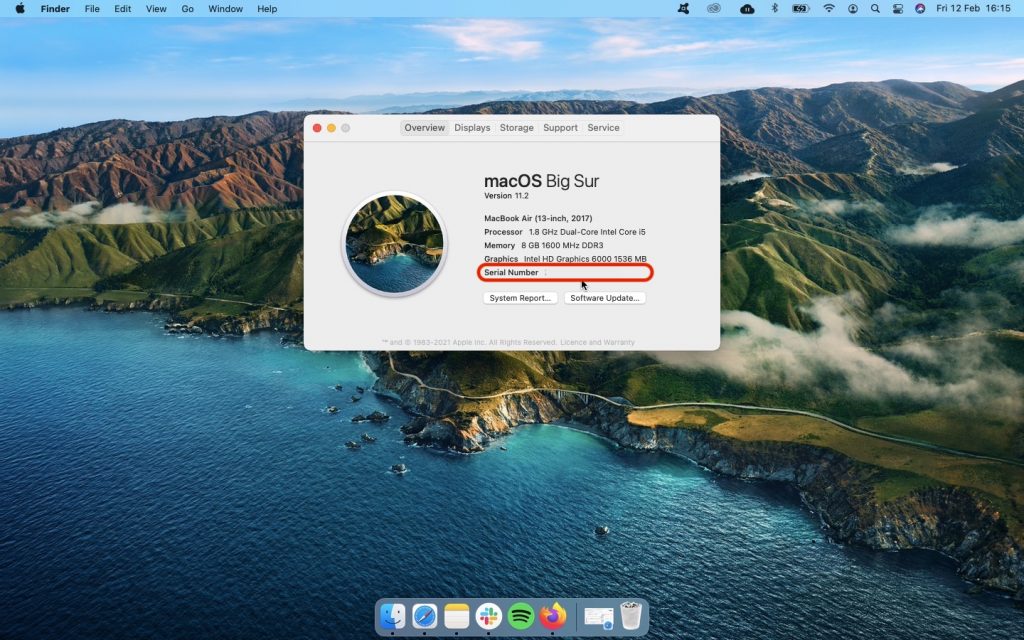 It's as easy as it gets with this one. Simply click on the Apple logo on the top-left side of your Mac's screen, click on About This Mac. You'll see your MacBook serial number, along with other details in the popup.
Method 2: Under Your Mac!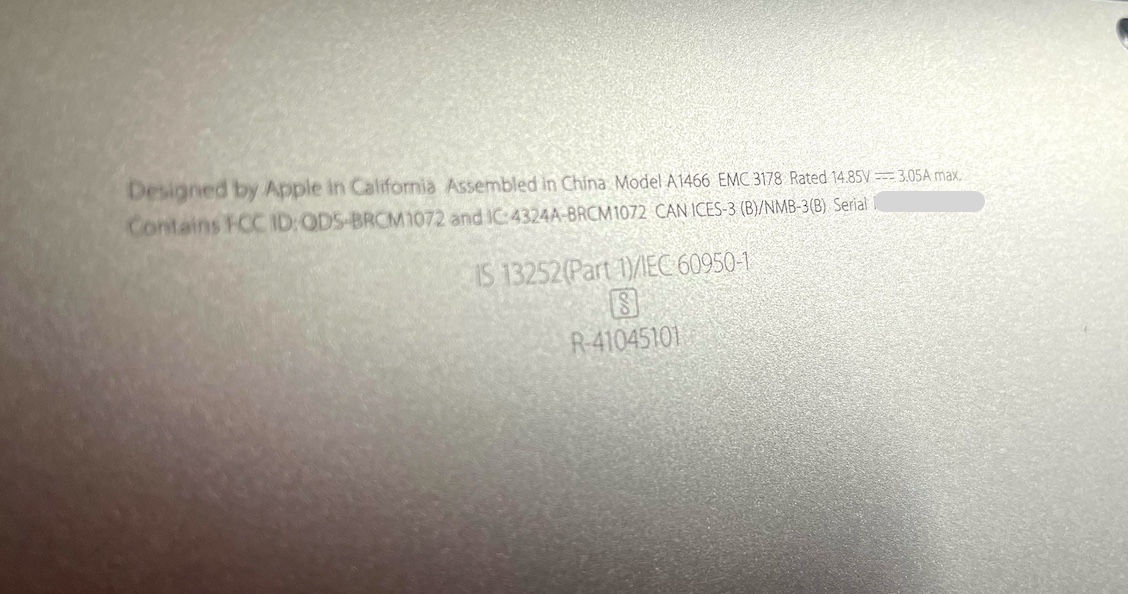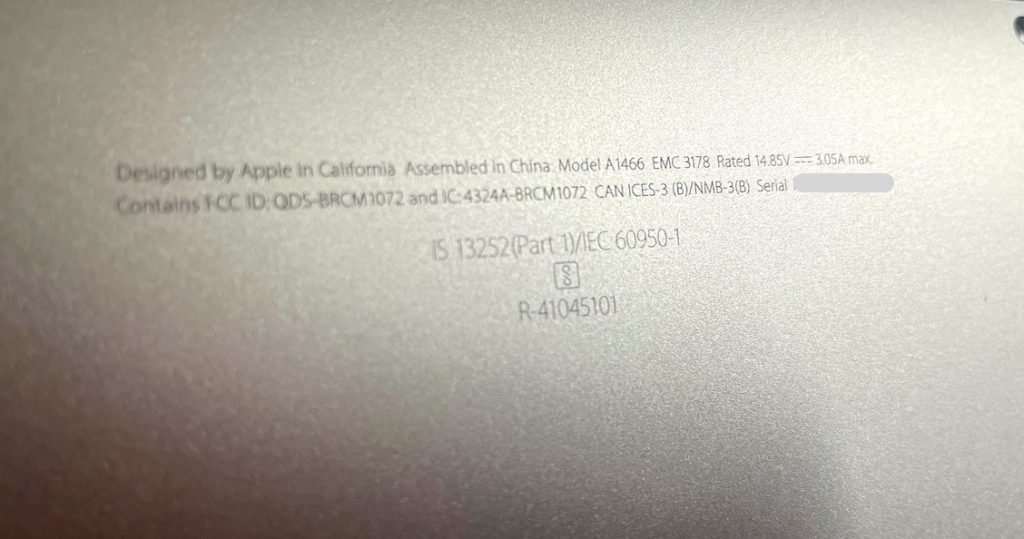 While you need to actually turn on your Mac for the first method, this one just requires you to look in the right place. In the case of a MacBook, just flip it over and you'll find your Mac serial number printed at the bottom.
I've been using my MacBook for over 3 years now and the print is still there, good as new, so the method will work if you're tasked with an old Mac serial number lookup.
Method 3: Mac Serial Number Lookup Using Apple ID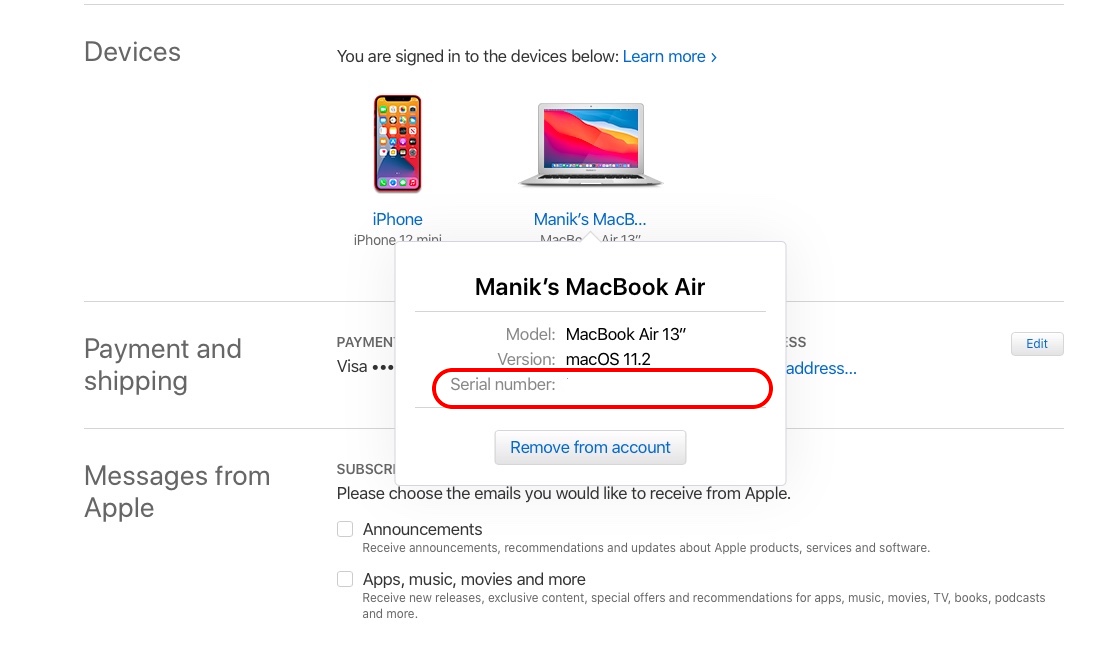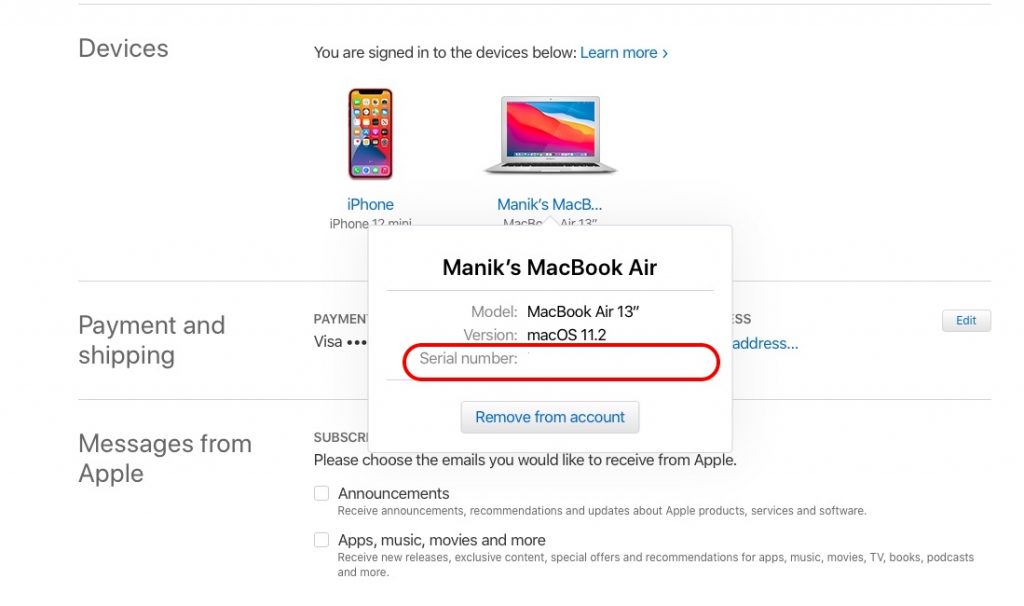 If you're using a Mac, you probably already have an Apple ID. This method will come in handy if you're reporting a stolen Mac to the police. Just go to the Apple ID website and sign in to your Apple ID. Now scroll down to Devices and click on the device you're looking for. You'll see a pop-up, from where you can check Apple serial number and other info.
Bonus: iPhone, iPod & iPad Serial Number Lookup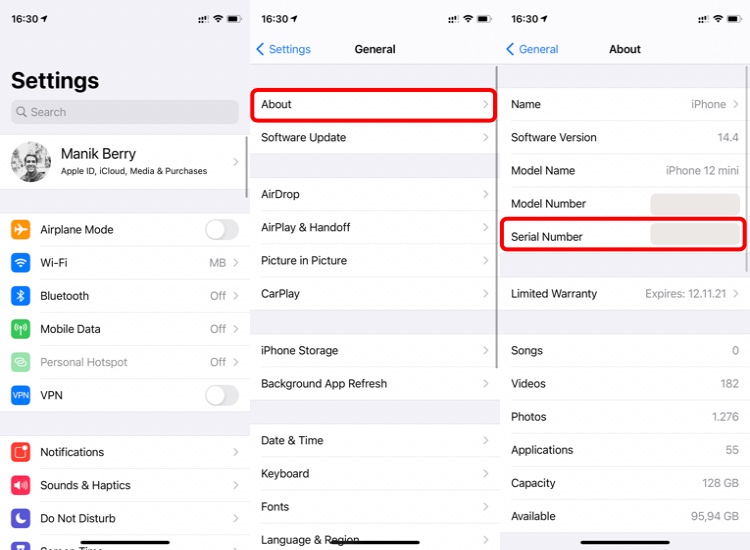 You may also want to know a way for iPad serial number lookup. So for other Apple gadgets like the iPhone, the iPod, and the iPad, serial number check method remains the same. Go to Settings > General > About and you'll find the serial number.
If you've lost any of your Apple devices, refer to Method 3 for easy access to IMEI, serial number, and other Apple device credentials using your Apple ID.
Mac Serial Number Lookup FAQs
What can I do with the Mac Serial number?
You can use the serial number on any Apple device to check its warranty status and coverage. In case your Apple device is stolen or lost, you'll need the serial number to report it to the police too.
How to check Apple warranty?
To check your Apple warranty, get the serial number from your Apple device and visit checkcoverage.apple.com. Here, punch in the serial number and captcha, and you can check your warranty status.
Is it safe to share my Mac serial number?
There's nothing much you can do with the serial number, besides checking the device warranty and model. However, I'd recommend you only share it with trusted sites and people.
Are IMEI and serial number different?
Yes, and IMEI (International mobile equipment identity) is an identifier for devices that support cellular features like data and calling. A serial number is a unique identifier given to every device. You can use the serial number to claim a warranty.