Mint and Ubuntu are the two most popular Linux Distros among beginners. Some of the reasons they're popular are their simple and delightful easy-to-use UIs, especially Mint's UI, which resembles Windows in many ways. In this article, let's compare Linux Mint Vs Ubuntu, check out the similarities and differences, and determine which one's better for beginners.
Linux Mint Vs Ubuntu: What Are The Differences?
There are a lot of notable differences between Linux Mint and Ubuntu. Here are all of them.
1. User Experience And Interface
While Ubuntu ships with GNOME, Linux Mint ships in three flavors – Cinnamon, XFCE, and MATE, out of which Cinnamon is the most preferred Desktop Environment.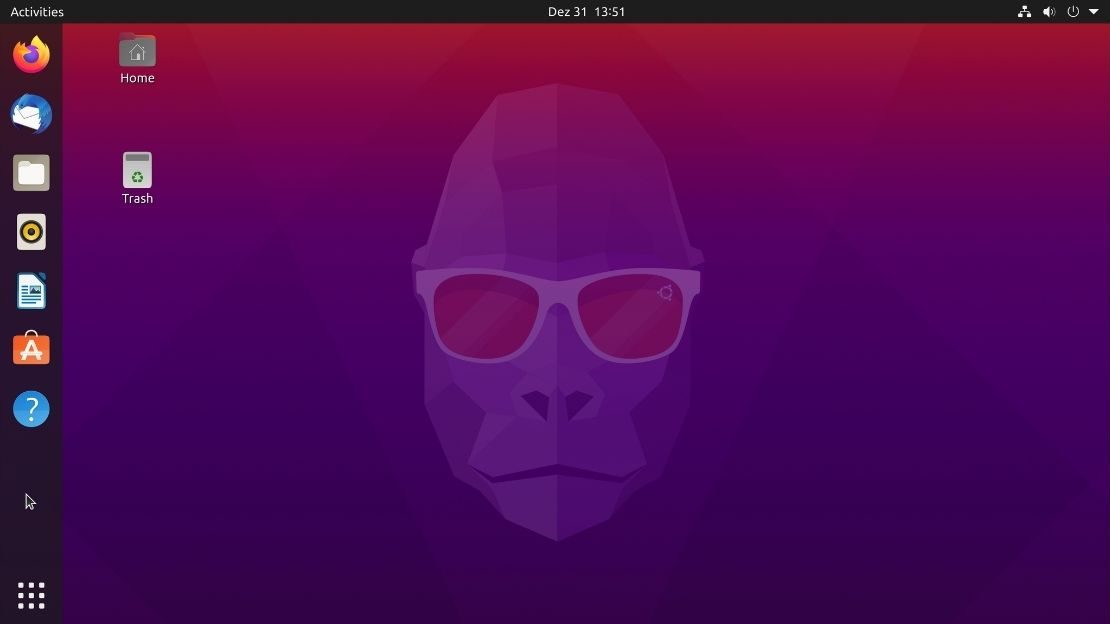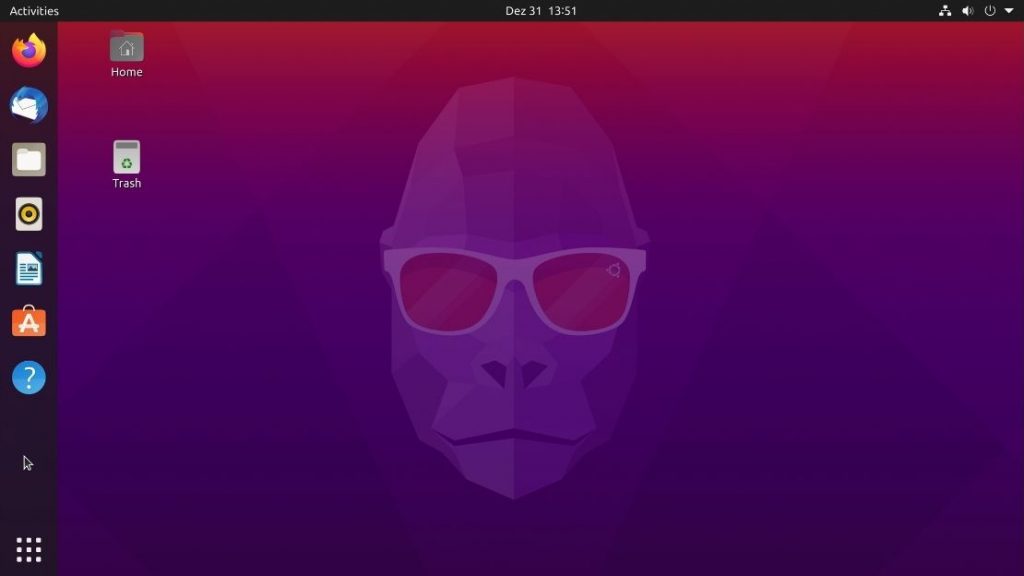 Ubuntu essentially looks like .. Ubuntu, and Linux Mint Cinnamon has a lot of resemblance to Windows XP/Vista/7. This isn't surprising given that it was created for people who want to switch to another operating system from Windows. That said, if you're someone who's coming from Windows, I'm pretty sure you'll like Linux Mint.
2. Linux Mint & Ubuntu: Memory Usage
Both Cinnamon and GNOME have their own perks, Cinnamon has a few advantages over GNOME. For starters, Cinnamon consumes significantly fewer resources than your a typical GNOME desktop, making Mint one of the best distros for old PCs.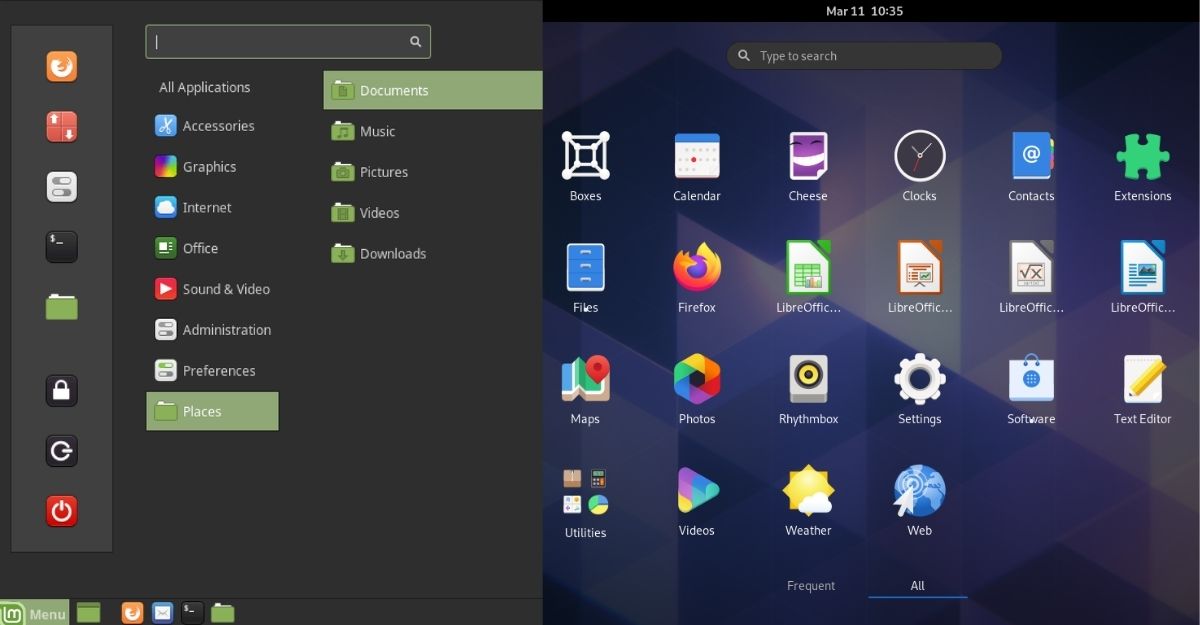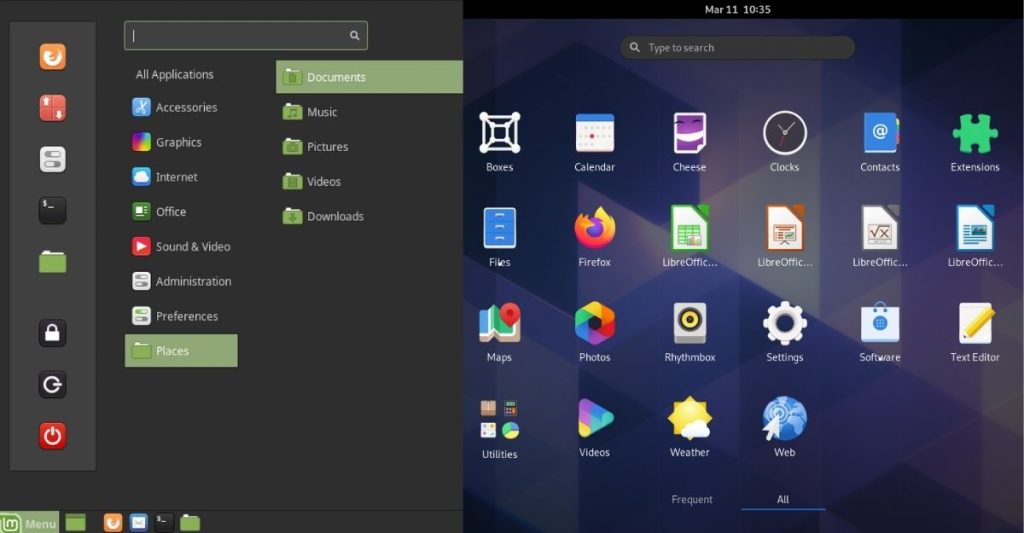 If you own a decent machine with above 8 gigs of RAM, you might not notice much difference in performance between Minit and Ubuntu. However, on a very old machine with, say, 2-4GB RAM, that difference is night and day.
3. Pre-installed Applications: Ubuntu Vs Linux Mint
Everyone hates bloatware, and Windows has a lot of it. However, both Linux Mint and Ubuntu come with all essential apps; In fact, unlike Mint, Ubuntu doesn't come preloaded with popular open-source apps like LibreOffice, and you'd need to install them manually. Although the absence of preloaded apps keeps the experience clean on Ubuntu, it makes the OS too bland. On the other hand, Linux Mint comes with essential apps that you'll definitely use at some point and will grow on you, eventually.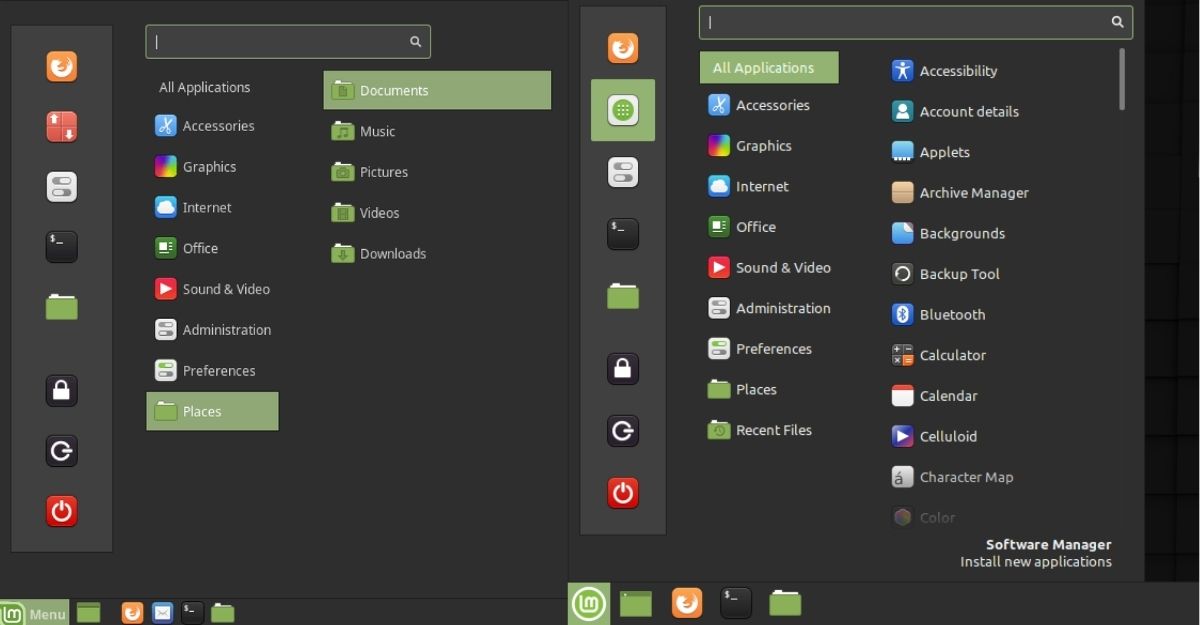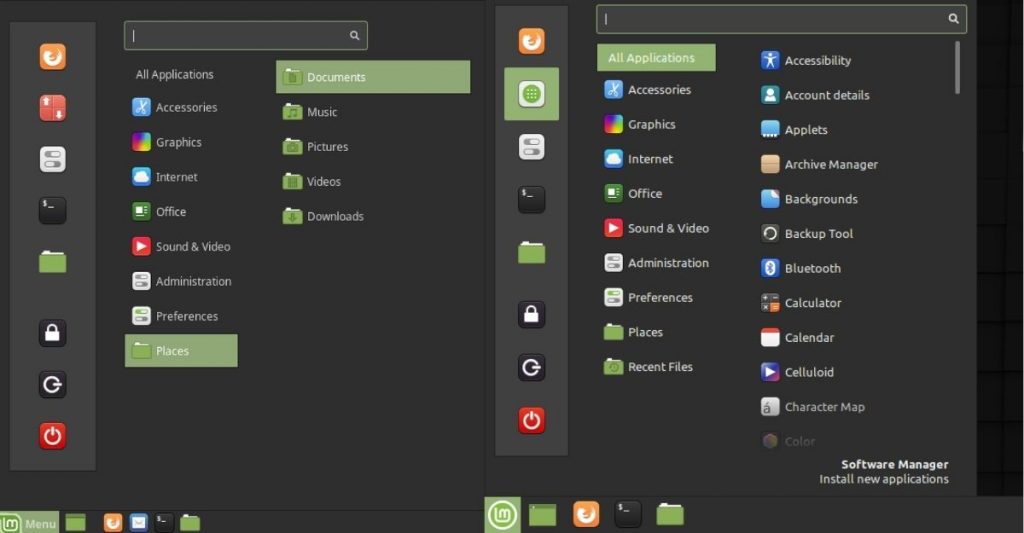 4. Ubuntu Vs Mint: Customizations Options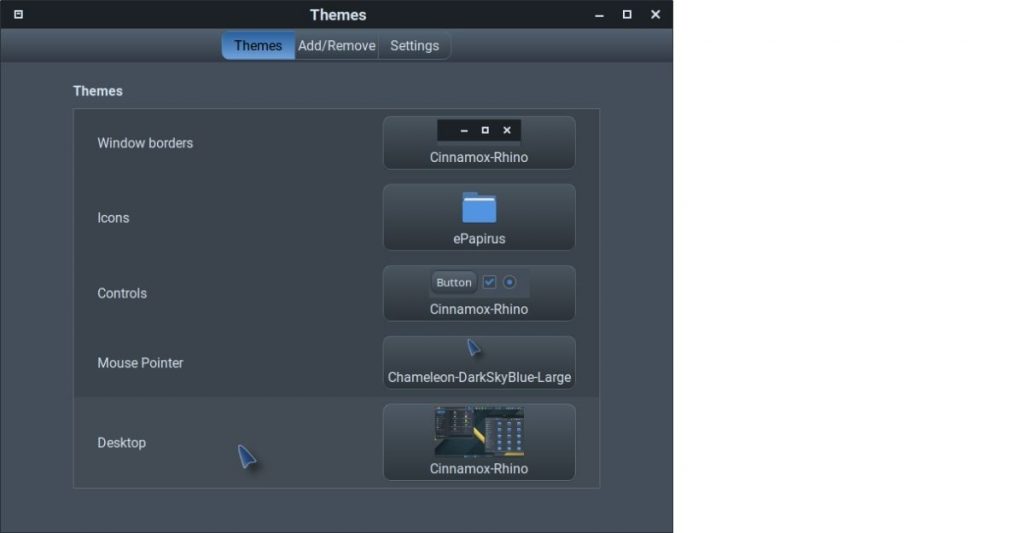 Mint's Cinnamon flavor (No pun intended ;)) uses a custom desktop layout forked from GNOME 2.0, whereas Ubuntu/GNOME uses the GTK library; Hence, technically, GTK is more customizable than Cinnamon desktop. However, customization options aren't readily available in Ubuntu out-of-the-box, whereas Mint comes with lots of options by default.
However, apart from adding Desklets, which are like the OG widgets from Windows Vista, 7 days, you can't do much on Mint. Hence, in terms of raw customization abilities, Ubuntu takes this round thanks to GNOME Tweaks.
5. System Requirements For Linux Mint & Ubuntu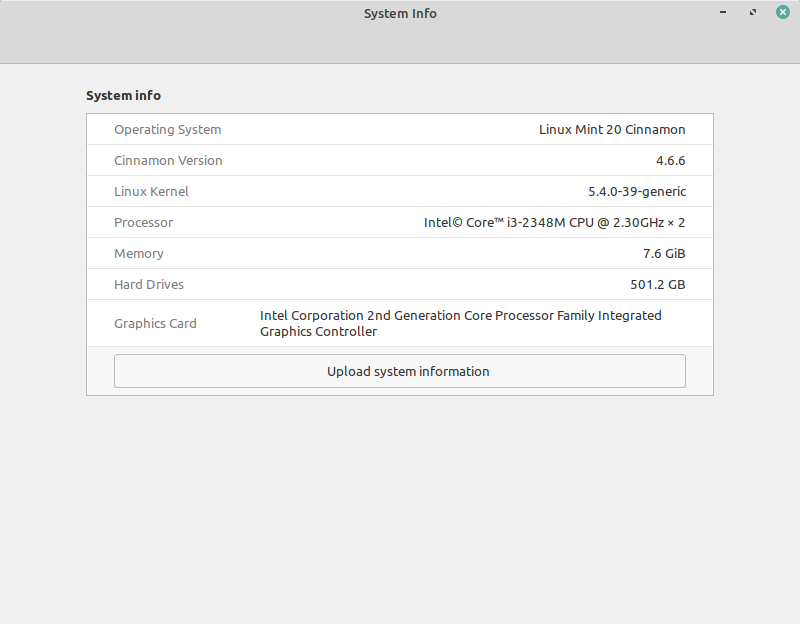 There's a clear winner in this round, and we believe you've already guessed it. Ubuntu has become a more demanding OS in the past few years, whereas Linux Mint Cinnamon requires the least system resources among both.
If you own an old PC, you're better off with Mint. Here are the minimum specs requirements for Mint.
1GB RAM (2GB Recommended)
At least 20GB of free disk space.
A Dual-core processor
1024×768 screen resolution
7. App Compatibility Comparison
The number of supported apps on Linux has grown in the past few years. Since Mint is Ubuntu-based, it supports DEB files. Popular apps like Microsoft Edge, Chrome, Discord, Slack, etc., have Linux versions that can be installed in just a few clicks. The library of apps in their respective stores has also grown, although we don't quite support what Canonical has done in Ubuntu in that regard (More on that later).
Mint's store has fewer applications than Ubuntu, but Ubuntu forces you to install Snaps, which are slow and take up large amounts of space. Don't get us wrong, Snaps are great as a last resort when you're unable to find apps on the store, Flatpak, or official websites. However, Flatpak is a much faster and more efficient solution to package management issues on Linux. Don't find an app anywhere? You have Wine to run Windows apps on Linux.
6. Software Center And Snap Support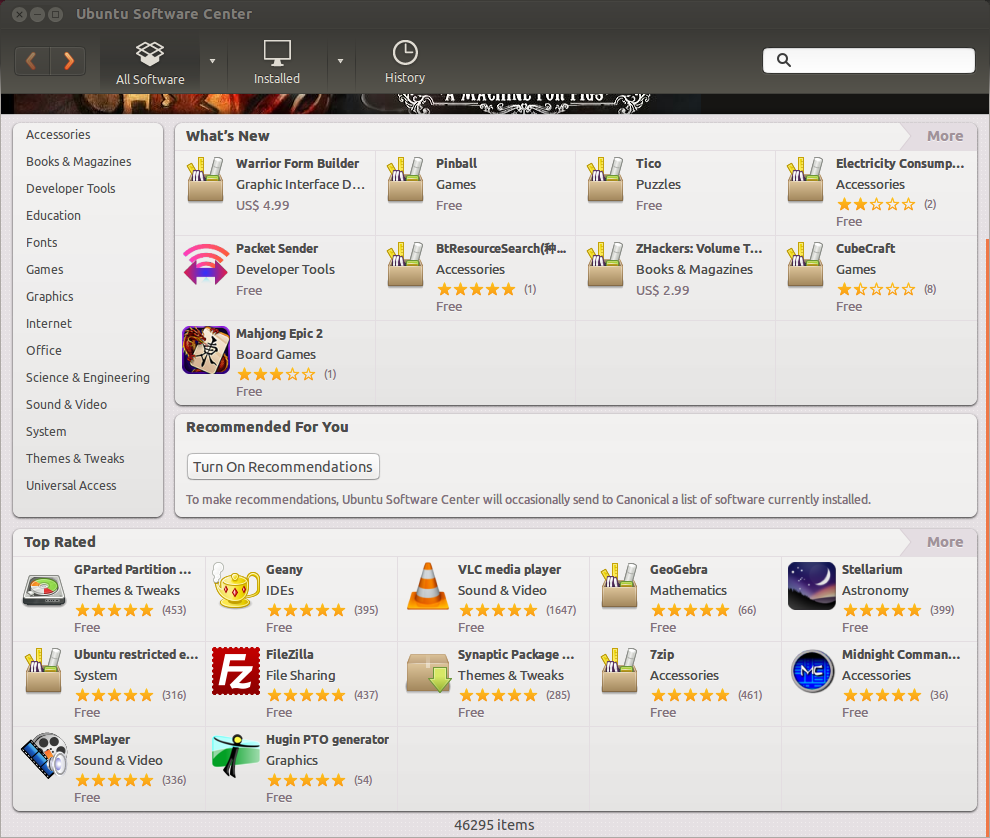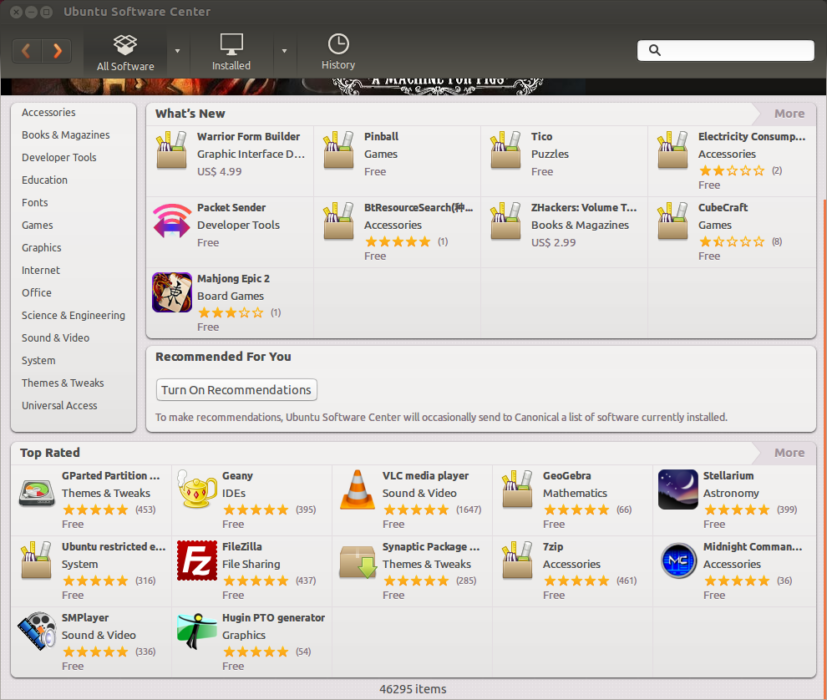 Ubuntu's software center is slow, while Mint's pretty fast. Unlike Ubuntu, Mint discarded support for Snaps a long time ago because the (Mint's) developer team doesn't like how Canonical (Ubuntu's parent company) practically owns and controls the format.
In fact, Flatpak has become the de-facto tool to install apps as it works on all Linux distros, regardless of their bases (Debian, Arch, etc.) The bottom line is although Mint has one less package manager, it doesn't force you to use a default system, which makes it a winner in this section.
7. Which is better for Programming
We've used both Linux Mint and Ubuntu for development purposes, and both distros offer a similar experience. None of them has unique programming/development features that would act as a differentiating factor between them. Although there are a few distributions that are great for programming, one of them is Solus.
8. Which is better at gaming?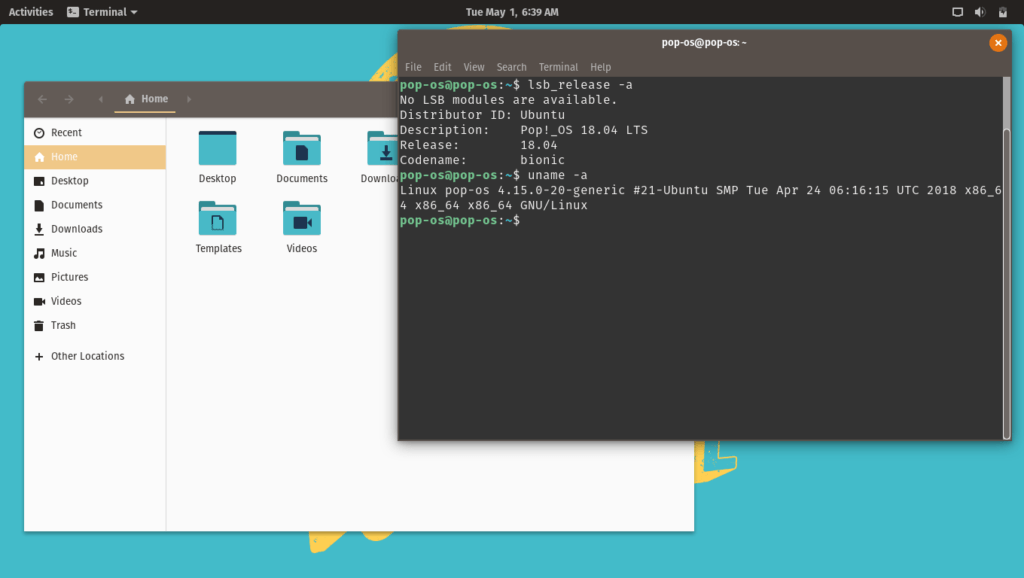 Both Linux Mint and Ubuntu are great for gaming, provided you have the required drivers installed. However, Mint has a slight edge over Ubuntu, thanks to its lightweight UI.
That said, if you face issues getting the NVIDIA drivers ready, we'd recommend installing Pop!_OS, as it comes with an NVIDIA variant with the drivers pre-installed. If Pop is not your cup of tea, there are a lot of other best Linux gaming distros to choose from.
Either way, thanks to Valve's continued efforts in developing and improving the Proton Compatability Layer and Steam Deck, the era when people would joke about Linux being incapable of playing AAA titles is long gone. Although Linux gaming still has a lot of distance to cover, its future is brighter than ever.
9. Upgrade Options
Since both Linux Mint and Ubuntu are based on Debian, two updates are released annually for both. If you want to upgrade Linux Mint, you need to use the Update Manager app, whereas Ubuntu can be updated by using the Software Updater found in the Dash.
Which One's The Best For Beginners?
On an old PC and for beginners, Linux Mint is the clear winner. If you have fairly modern hardware, the right choice depends on what you prefer. If you prefer simplicity or want to move out of the clutches of Ubuntu-based distros without actually leaving Ubuntu, Mint is a great option. Or if you like the way Ubuntu looks, know your way around Snaps, and want better support on the server side, Ubuntu is the one you should pick.
Ubuntu vs Linux Mint FAQs
1. Is Ubuntu better than Linux Mint?
Both distros are Debian-based (Mint is indirectly Debian-based), and there are no favorites to pick among them unless you have specific requirements. Mint is a better overall choice because Canonical controls Ubuntu and essentially controls how you use the OS.
2. Which is faster: Linux Mint or Ubuntu?
If you are using an older PC, you'd find Linux Mint performing faster than Ubuntu.
3. Why is Linux Mint so popular?
The reason why Linux Mint is more popular than Ubuntu is due to its ease of usage. If you're planning to shift from Windows, Linux Mint should be your first destination.
4. What is the difference between Linux Mint and Ubuntu?
The major difference between Linux Mint and Ubuntu is the way they work. Linux Mint offers a more user-friendly and polished user interface and doesn't force anything on its users. On the other hand, Ubuntu isn't as ambitious and doesn't allow users to stretch their hands by default.