Mint and Ubuntu are the two most popular Linux Distros among beginners. Some of the reasons they're popular are their simple and delightful easy-to-use UIs, especially Mint's UI, which resembles Windows in many ways. In this article, let's compare Linux Mint Vs Ubuntu, check out the similarities and differences, and determine which one's better for beginners.
Linux Mint Vs Ubuntu: What Are The Differences
1. User Experience And Interface
While Ubuntu ships with GNOME, Linux Mint ships in three flavors – Cinnamon, XFCE, and MATE, out of which Cinnamon is the most preferred Desktop Environment.
Ubuntu essentially looks like .. Ubuntu and Linux Mint Cinnamon resembles quite a lot to Windows XP/Vista/7.
That said, if you're someone who's coming from Windows, I'm pretty sure you'll like Linux Mint.
2. The Cinnamon Vs GNOME Showdown
Both Cinnamon and GNOME have their own perks, but I like Cinnamon over GNOME. Cinnamon consumes significantly lesser memory than your usual Ubuntu Desktop, making Mint the best distro for old PCs.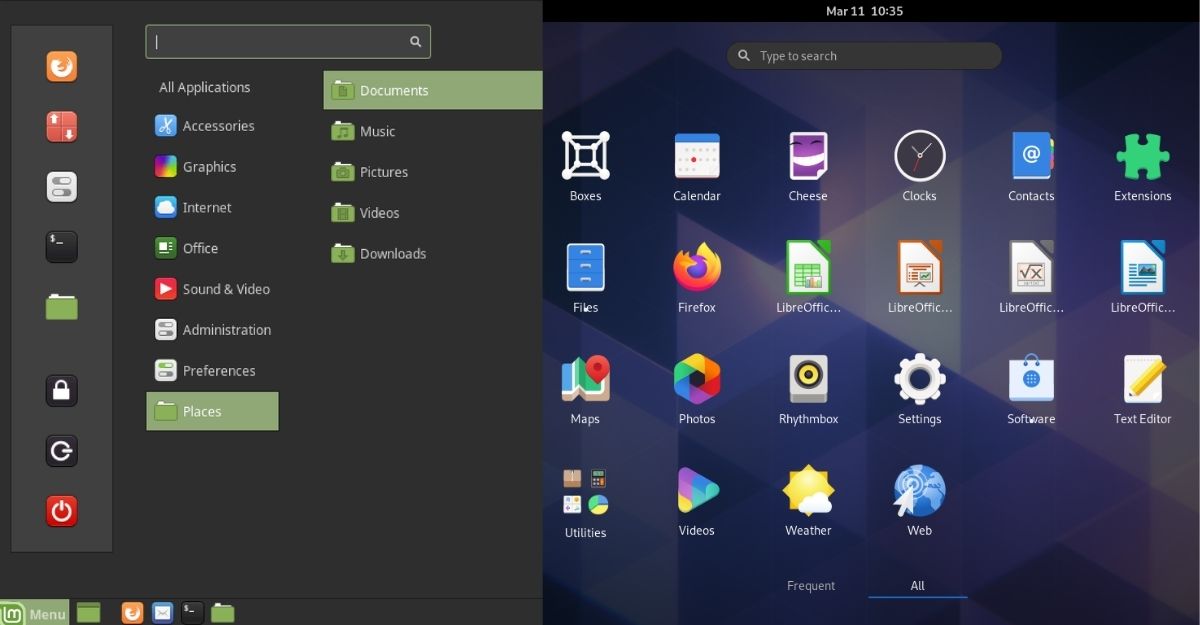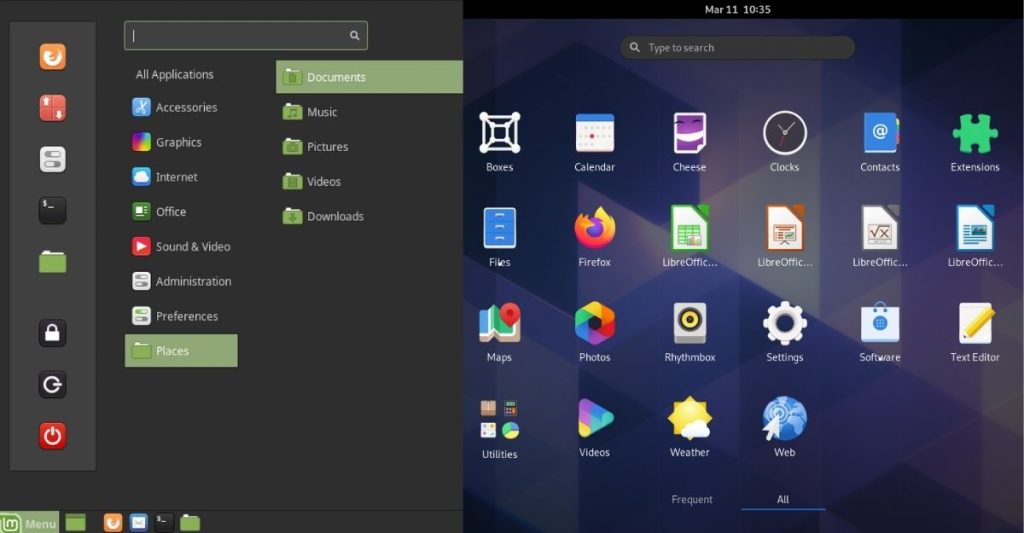 I've tried both Ubuntu and Linux Mint, and the difference in performance was second to none on my 8th Gen Intel i5 machine. But, if you're someone who's running ancient hardware, you might be able to see the difference.
3. Linux Mint Vs Ubuntu: Pre-installed Applications
Many people, including me, hate bloatware, but the set of apps that come pre-loaded in Linux Mint, even though they're too many, are all essential apps that you'll definitely use at some point.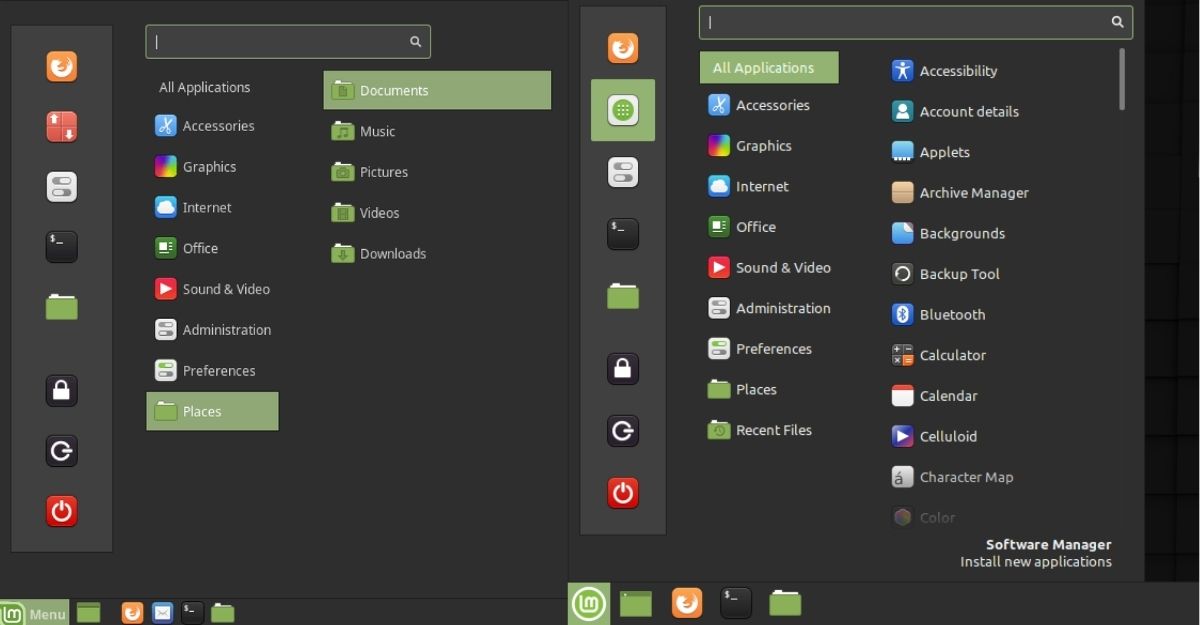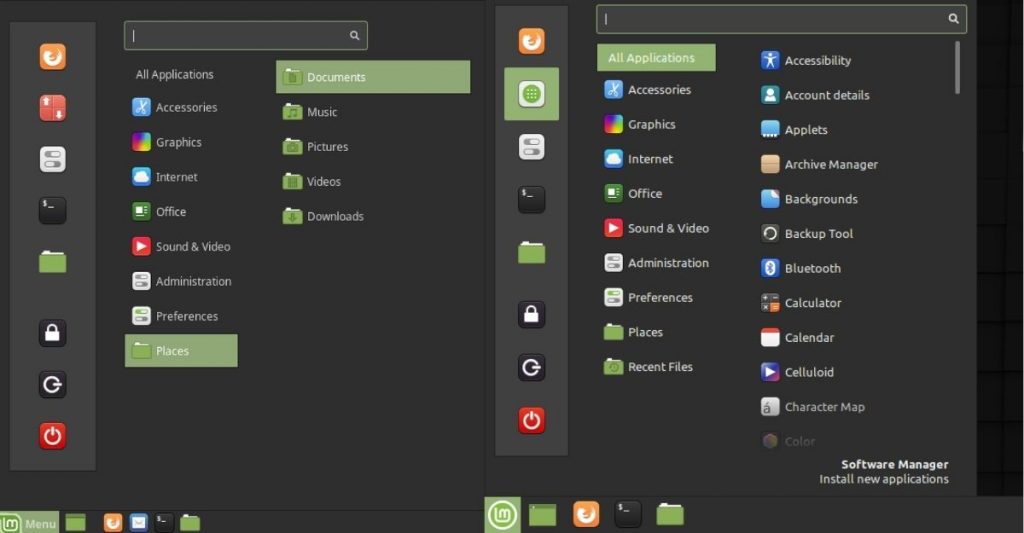 Whereas, to get started with Ubuntu, you'll need to install many apps as it comes with almost nothing except the Libre Office Suite and a bunch of other non-useful applications.
4. Ubuntu Vs Mint: Customizations Options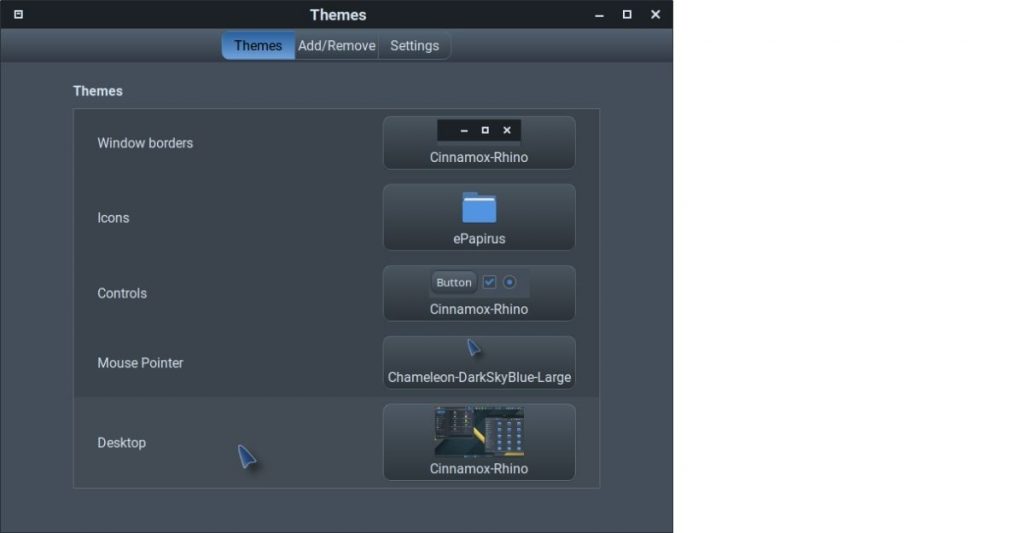 Customization is another area where Mint has the edge over Ubuntu. Now, I know that you CAN customize Ubuntu, but I'd pick Mint's pre-built customization options any day.
5. Ubuntu Vs Linux Mint System Requirements
While Ubuntu has become a more spec demanding OS in the past few years, Linux Mint requires the least system resources among both.
If you own an ancient PC, then you should be better off with Mint. Here are the minimum specs requirements for Mint.
1GB RAM (2GB Recommended)
At least 20GB of free disk space.
A Dual-core processor
1024×768 screen resolution
6. Software Center And Snap Support
Ubuntu's software center is slower than the one on Mint which is blazingly fast. Also, Mint doesn't support Snaps by default.
Like many other open-source developers, Mint's developers don't like how Canonical practically controls the Snap format, which is a valid point of view.
7. Linux Mint Vs Ubuntu For Programming
I've used both Linux Mint and Ubuntu for development purposes, and both the distros offer a similar experience. None of them has unique programming/development features that would act as a differentiating factor between them.
That said, if you're looking for a distro solely for Development, do check out Solus in our 4 Best Non-Ubuntu-Based Distros That Are Beginner Friendly article.
8. Mint Vs Ubuntu For Gaming
As Linux Mint is just a prettier version of Ubuntu, there's not much difference in both the distros' gaming capabilities. As long as you have the latest NVIDIA or Mesa (AMD) drivers, you should be good to go.
Besides, if you need the best Linux gaming distros, we've got you covered! Check out our 13 Best Linux Gaming Distros article.
Which One's The Best For Beginners?
On an old PC and for beginners, Linux Mint is the clear winner. On more modern hardware, the choice is not quite as clear. Both distros offer different experiences, and at the end of the day, it all boils down to your personal desktop preferences.
If simplicity is what you adore, Linux Mint is a better choice. But, if customizations are what you crave, Ubuntu is a great choice. Don't like either of them? Make sure to check out our 10 Best Linux Distros To Try Out In 2021 article.