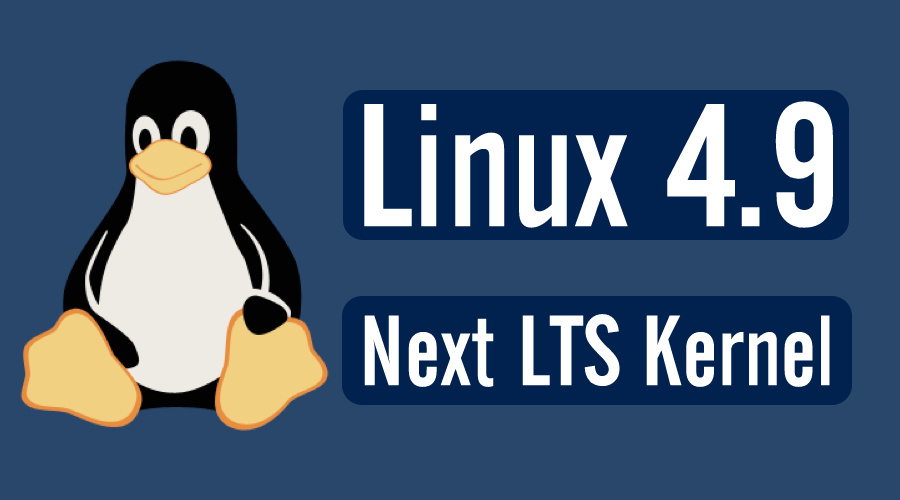 Short Bytes: It has been confirmed that Linux kernel 4.9 release will be the next LTS kernel branch. This Long Term Release is expected to receive fixes and updates for a couple of years. If everything goes as expected, kernel 4.9 will arrive towards the end of November 2016.
L
inux kernel developer and maintainer Greg Kroah-Hartman has confirmed that the next LTS kernel branch will be
Linux 4.9
. To announce this news, Hartman took the route of
Google Plus
and said, "4.9 == next LTS kernel".
For those who don't know, LTS stands for Long Term Support. A software with LTS support has more life than standard support. LTS releases provide stable platforms that remain supported with security updates and fixes for years.
At the moment, the Linux kernel developers are focussing on the next kernel series i.e. Linux kernel 4.8. Kernel 4.8 received its first Release Candidate build on August 7. It's expected that kernel 4.8 will hit a stable state sometime around September end.
Two weeks after Linux 4.8, Linux kernel 4.9 LTS will enter development. If we expect Linux kernel 4.8 to have a normal release cycle with 7 Release Candidates, it'll be arriving around September 25. This means, the first Release Candidate of kernel 4.9 should arrive around October 9.
If everything goes as expected, we should be getting our hands on the final release of next Linux kernel LTS release, i.e. kernel 4.9 LTS, around November end 2016.
This release date should also match with the new versions of major Linux distributions like Ubuntu 16.10 Yakkety Yak and Fedora 25.
Please note that these dates are not fixed dates. Still, we'll be looking forward to the Linux kernel 4.9 release. For the time being, we've got kernel version 4.7, which has already found a place in mainstream distros like Arch Linux.
Did you find this article helpful? Don't forget to drop your feedback in the comments section below.
Also Read: Linux Kernel 4.8 Is Adding Microsoft Surface 3 Support