Samsung is at it again as it's that time of the year. Its Galaxy Unpacked event is just around the corner and might bring about major announcements. Likewise, the online event will take place at 7:30 PM IST on 11 August on the company's YouTube channel.
The company launched its mainstream Galaxy smartphones for the year already. In this event, we should see more focus on foldable smartphones and wearables. The leaks about Samsung Galaxy Z Fold3 were surfacing online a few months ago and we might finally see the device at the upcoming event.
What to expect from the event?
Certainly, foldable smartphones and wearables will come under the spotlight this time. The leaks regarding Galaxy Z Fold3 with new S Pen and Galaxy Watch 4 were unusually increasing in number. Hence, we expect Galaxy Z Fold3 and Z Flip3 to make an appearance.
It's also a great time to be an audiophile. Samsung has been upping its wireless audio game for a while now and it offers a premium range of earbuds at an affordable price. Moreover, the new Galaxy Buds 2 should also pop up at the upcoming Unpacked event.
You can read all about what we expect from the Galaxy Unpacked event this year.
Apparently, the Galaxy Z Fold3 might have a price of €1,899 and Z Flip 3 of €1,099. Ever wonder why foldable tech is so expensive? Well, it's only fair that a technology evolution takes a lot of time and money to come into existence.
How to watch the UNPACKED event?
As Samsung has always done, it will live stream the event on its YouTube channel. Click on the video link here to visit the live stream.
Also, there's a countdown on Samsung's website which will end at the start of the event. The countdown page also has a 'Register' button to get updates regarding the same.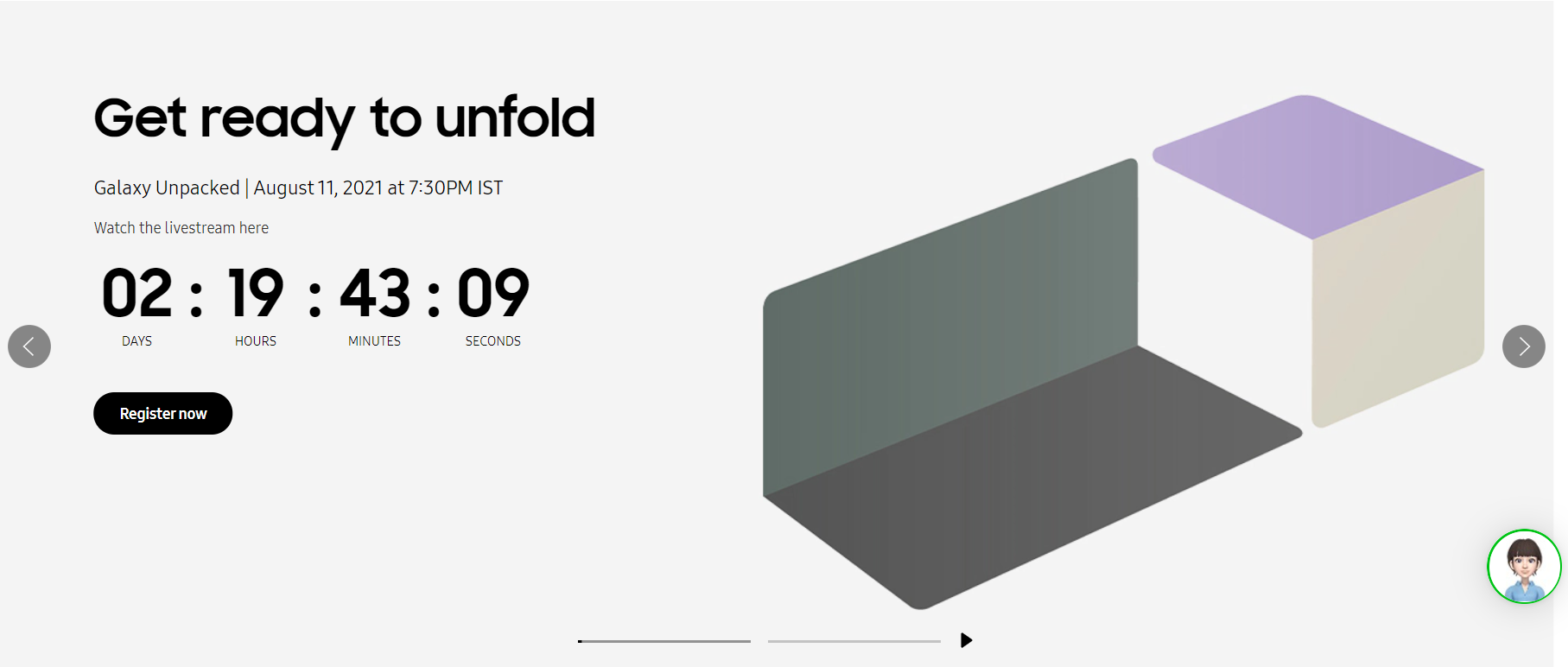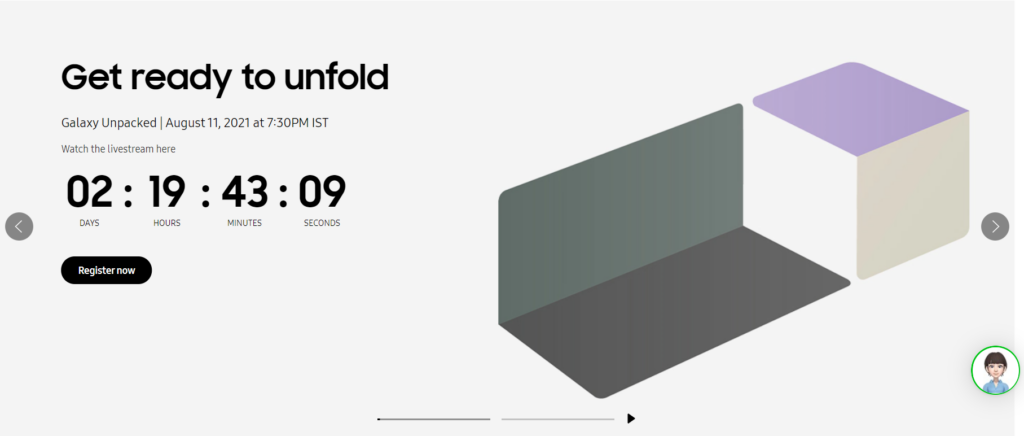 What are your expectations from the event? Let us know in the comments.