We've all been in a position where we want to get away from websites that distract us. Entertaining yourself using online media has never been this easy before, but there will be times when you will feel like working but get easily distracted by a particular website.
In this article, to get rid of distracting websites, let's look at how to block websites on Android using third-party apps like BlockSite.
Block websites on Android using BlockSite
BlockSite is an app that you can download from the Google Play Store, and it works surprisingly well for a free app. Here's how you can use the same to block websites instantly.
1. Head over to the Google Play Store on your Android device.
2. In the search bar, type "BlockSite" and hit enter.
3. Finally, tap on the "Install" button.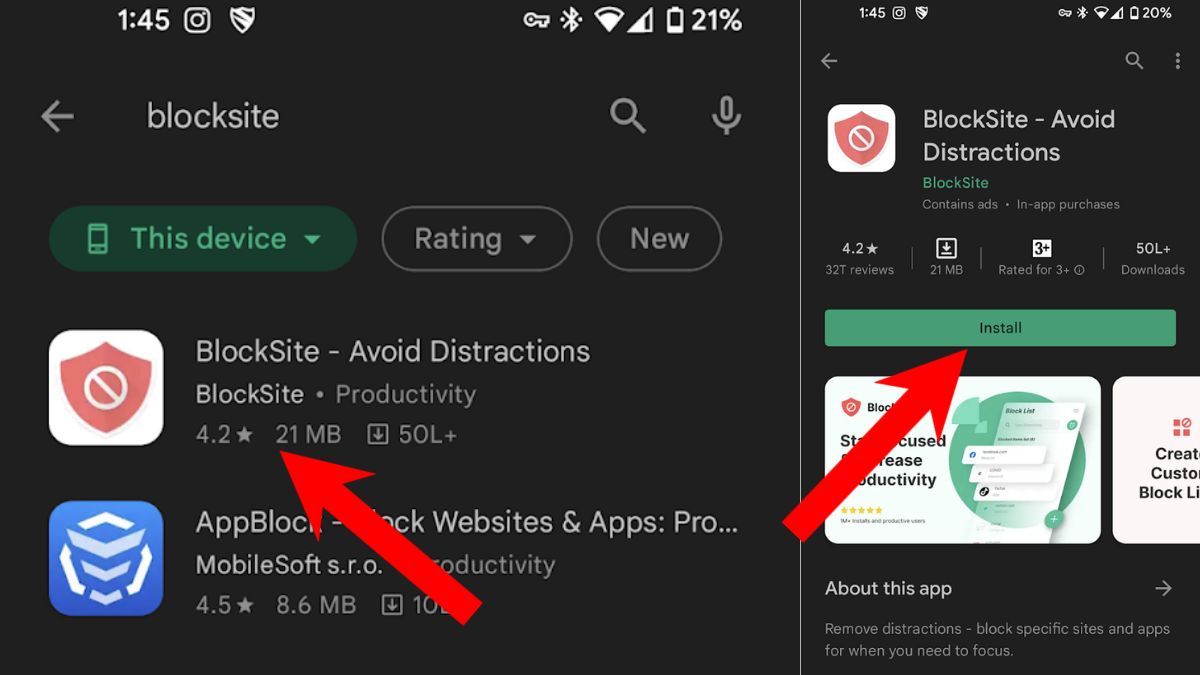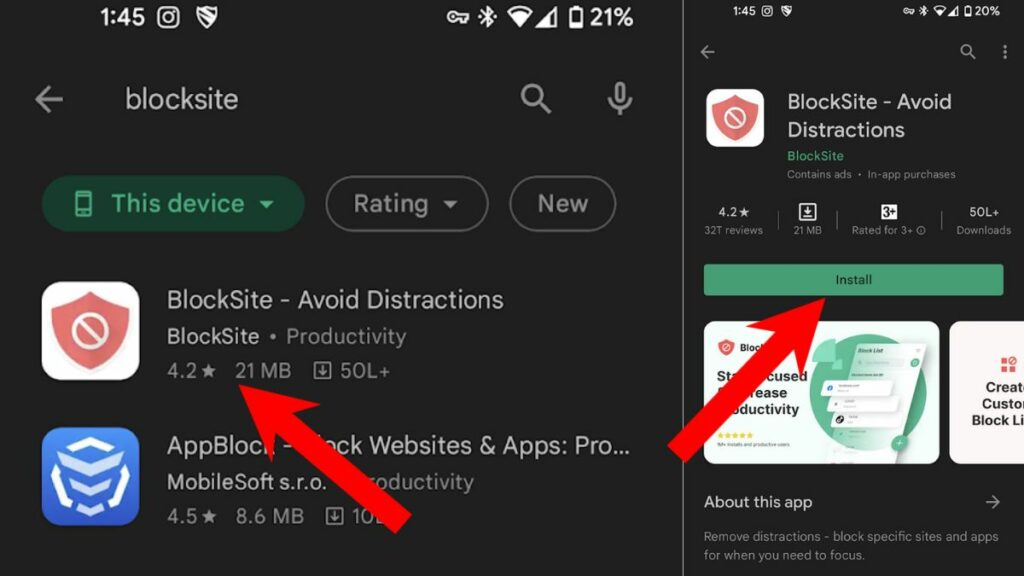 4. Head over to the apps menu and tap on the BlockSite app icon to open the app.
5. Accept all license agreements and terms and conditions.
6. The app requires accessibility access and user access permissions, which you can turn on by following the on-screen instructions.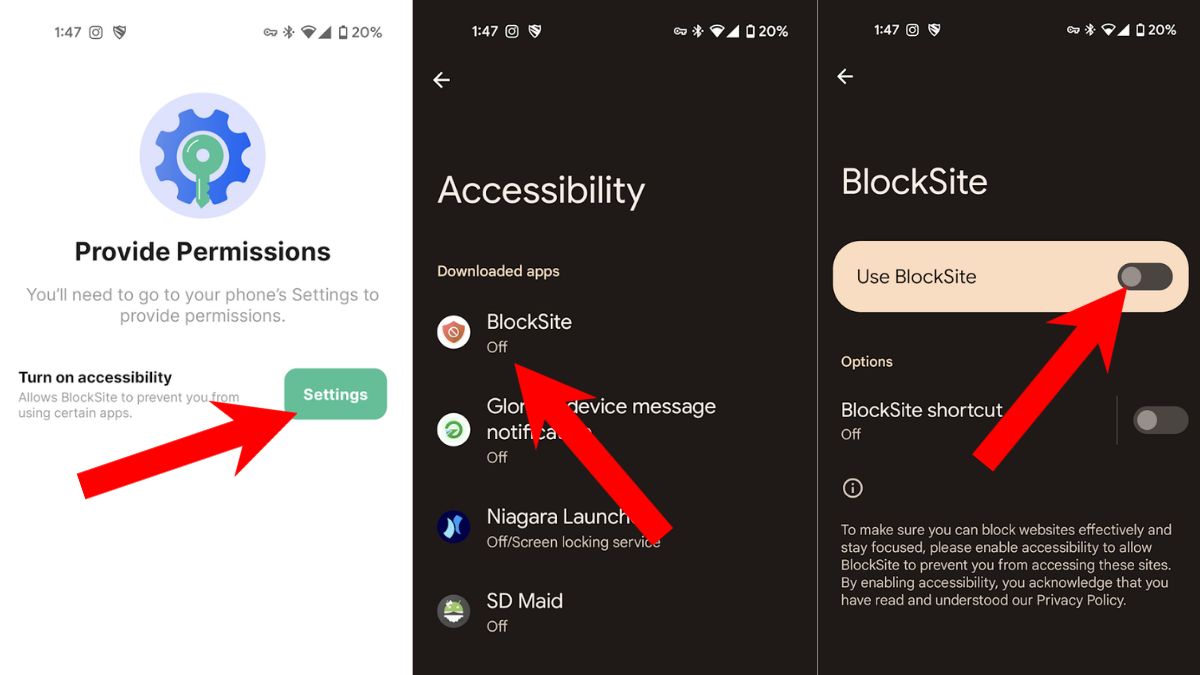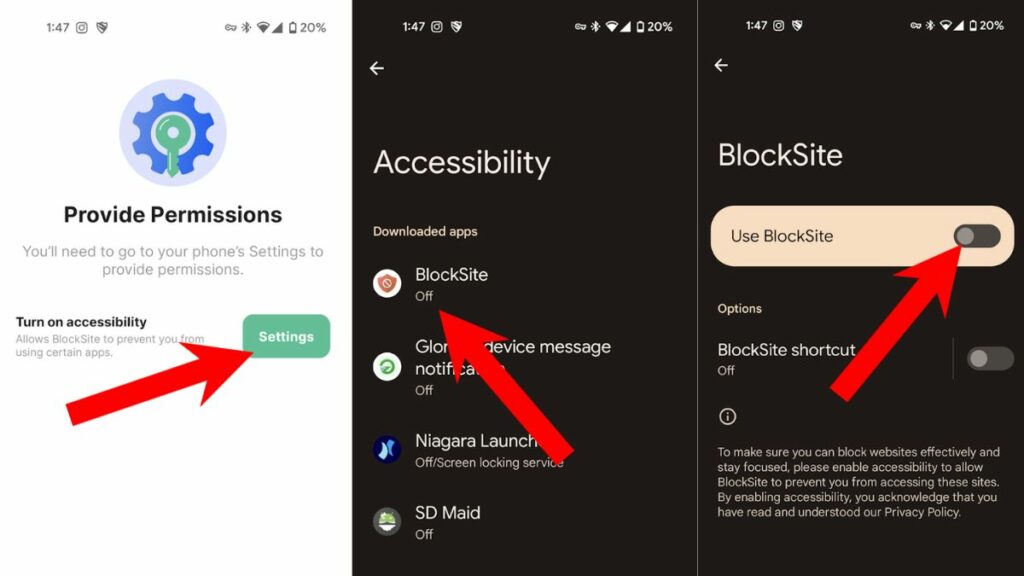 7. Once you turn on the necessary features, you'll enter the app's main interface.
8. All you need to do is click on the "+" icon and start adding websites that you want to block.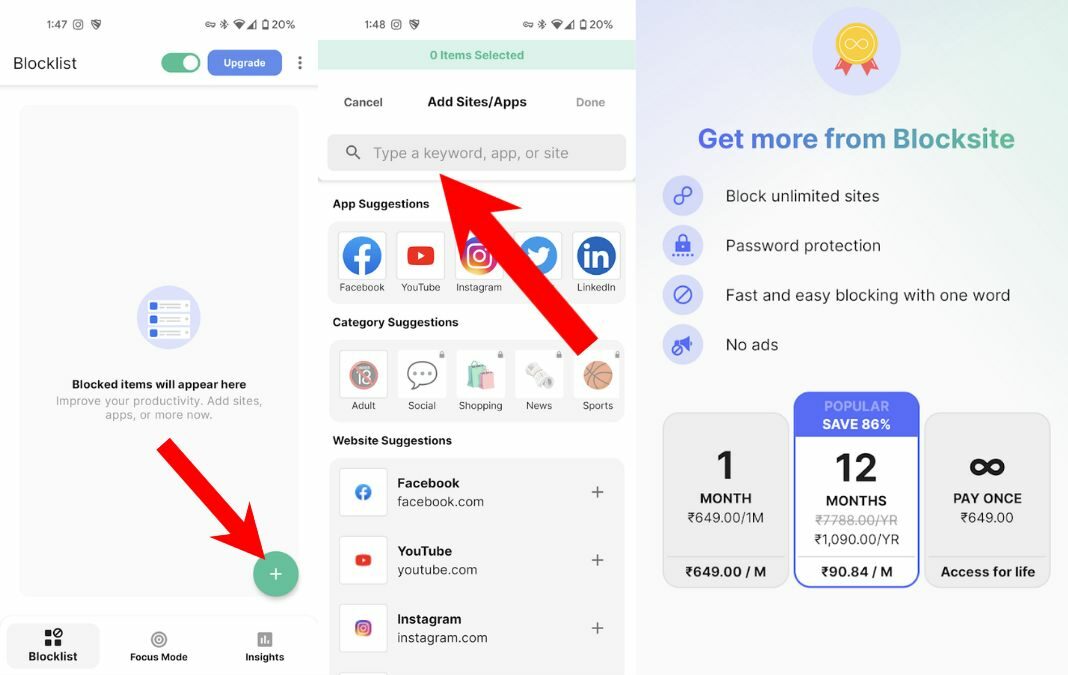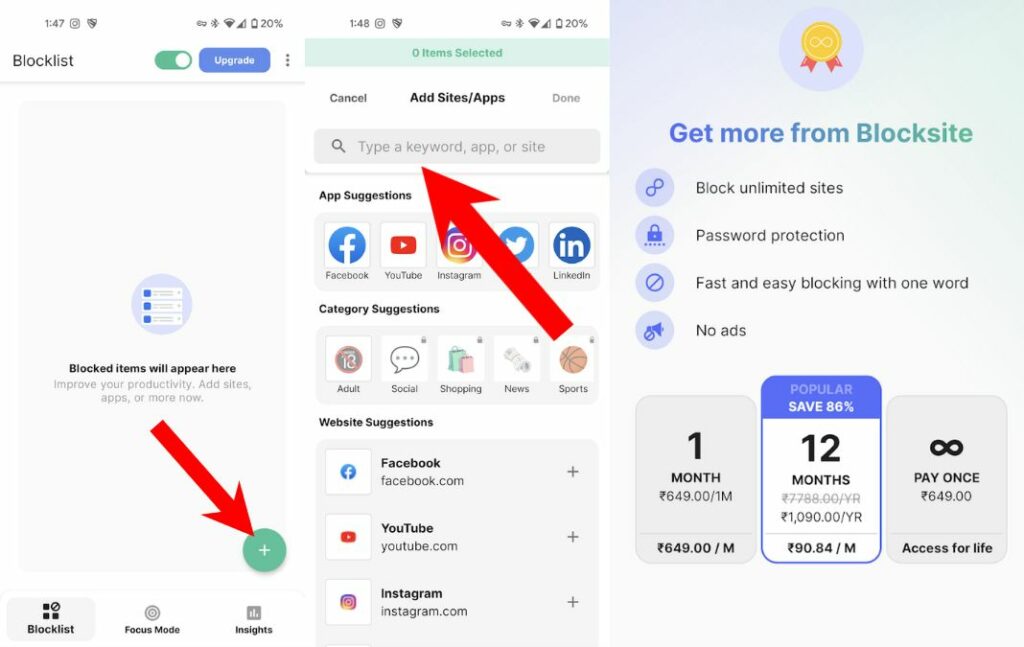 9. One of the caveats of using BlockSite is that you can only block nine websites and apps in total. Anything beyond that, you'll need to buy the premium version. There are three plans to choose from–monthly, yearly, and unlimited. We'd suggest you buy the latter, worth around eight dollars.
The premium version has other perks like no ads, blocking one word, and password protection.
This is how you can block websites on Android. Many apps can do the same, but BlockSite is, by far, one of the best apps on the Play Store. If you're interested in discovering great apps, here's an article from us that may help you.
Do you know of any other apps that deserve mention in this article? Let us know in the comments section below.