One of the perks of having a Pixel device is that you can upload unlimited photos and videos to Google's cloud via Google Photos. But, you can also upload unlimited photos from any other Android device, even iOS for that matter. So, how these two options differ from each other — let's find out.
Google Photos Backup: Pixel vs Non-Pixel devices
The search giant offers unlimited Google Photos storage for Pixel users who can upload photos and videos in their original quality. It means that if you record a 4K video on your Pixel and back it up, there will be no compromise in quality.
On the other hand, if you upload a 4K video taken on some non-Google device including iPhones, then Google would trim the quality down to 1080p when uploading. Similarly, Google limits the resolution of the images to 16MP.
Speaking of Pixel devices, I have used the unlimited Google Photos option for quite some time now. Last year, I went on a week-long trip and ended up uploading around 100GB of videos in just four days — that too in the original quality. I don't know if I could do the same on some other smartphone.
Still, if you are planning to buy a Pixel there are some questions that need an answer. Is Google Photos storage really unlimited? Can you upload photos clicked on a DSLR?
1. How to use Google Pixel unlimited storage?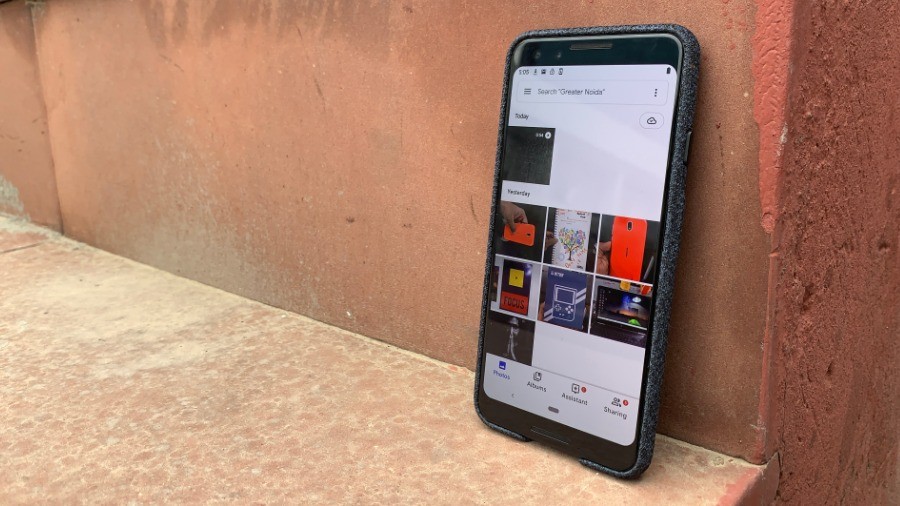 You need to do next to nothing to use Google Pixel's unlimited storage. Just enable the backup option in the Google Photos app when you set it up for the first time. If you haven't done so, you can follow the steps:
Swipe from the left edge.
Go to Settings.
Tap on the Backup option and enable it.
Here, you can also see the Google Pixel unlimited storage details for your device.
2. Is Google Photos really unlimited?
The answer is yes and no at the same time. But it's true that both Google Photos backup options are offered for free.
When we talk about original quality —
Google doesn't offer 'truly unlimited' storage, except for the Pixel 1 and Pixel 1 XL. For instance, Pixel 3 and 3 XL users won't be able to use the freebie after January 31, 2022. They can continue to use the high quality option afterward.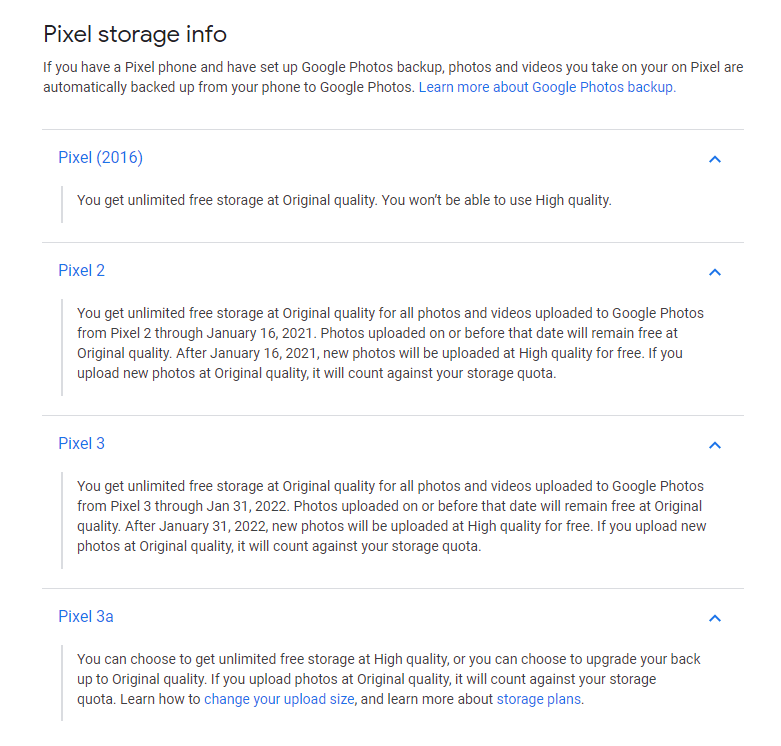 When we talk about high quality —
Yes, in this case, Google doesn't put any last date or cap on the number of photos and videos that you can backup to its cloud. So, there is no storage limit on non-Google devices as well. But as mentioned, it tones down the quality a bit.
As far as the word 'forever' is concerned, I can't say anything on it. Maybe, Google could have a change of heart in the future.
3. What will happen to my photos after the offer ends?
A friend of mine asked me what will happen to their photos after the unlimited offer ends. That's when the idea of making this post came to my mind.
You can rest assured that nothing will happen to the content you upload from your Pixel after the offer ends. All photos and videos will continue to exist on Google's cloud servers and you can download them on your other device if you want to create a local backup.
Even after the offer ends, if you wish to upload the original quality, you can continue to do so. But it will count towards your Google storage. Otherwise, you can upload unlimited content by choosing the "high quality" option.
4. What will happen if I switch my phone?
Another doubt which might spark is what will happen if you switch to another phone. In that case, as already mentioned, you can sync all the photos and videos on your new device in original quality.
However, if it's not a Pixel, you won't be able to use the Unlimited original quality offer on that device. You will be limited to the 'high quality' option or use the limited storage option.
If you switch back to Pixel then you can start uploading in the original quality again.
5. Can I sign-in with different Google accounts and still use the feature?
Yes, I have used multiple Google accounts on the same Pixel phone and I was able to upload photos and videos at original quality for all of them. That is because the offer is tied to the device and not to a particular Google account. It would have been bad if the latter was the case.
If you give it a deeper thought, unlimited Google Photos is probably the reason the company can charge a lot of money from the users. According to me, it's one of three reasons you should buy a Pixel phone: the other two are the camera and super fast Android updates.
6. Can I upload photos taken on another Pixel phone?
Now, let's assume you have a Pixel device and the unlimited storage plan has ended. So there is another question that would pop-up eventually. Is it possible to upload photos taken on another Pixel device?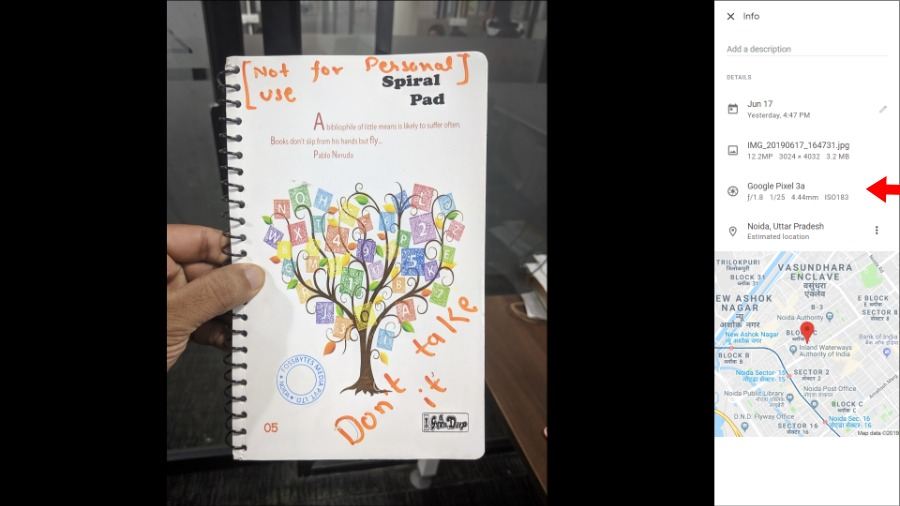 For instance, I have tested the new Pixel 3A which doesn't come with the storage offer. Sorry, 3A users. I clicked some photos on the device and transferred them to Pixel 3 to see if I can upload them at original quality.
The answer: It works! I assume it's not the most practical solution out there, but you can do it.
7. Can I upload photos taken on other phones?
Now, this is the point where our evil minds start to think of ways to get the most out of the free service. So, can you click photos on a non-Google smartphone, transfer them to a Pixel phone, and upload them in original quality?
Here, the first thing you'd assume is whether the Google Photos app might check the metadata of a file to find out if it's taken on a Pixel or not.
The answer is, Yes. Maybe Google hasn't fixed the loophole or the cloud storage is simply invaluable to the company and they're doing it on purpose.
I clicked a couple of photos on a Motorola G6 and sent them via Bluetooth. Yeah, Bluetooth. Don't judge me for that.
In the end, the photos got uploaded without doing any hard work. I guess the trick will work for other Android devices as well.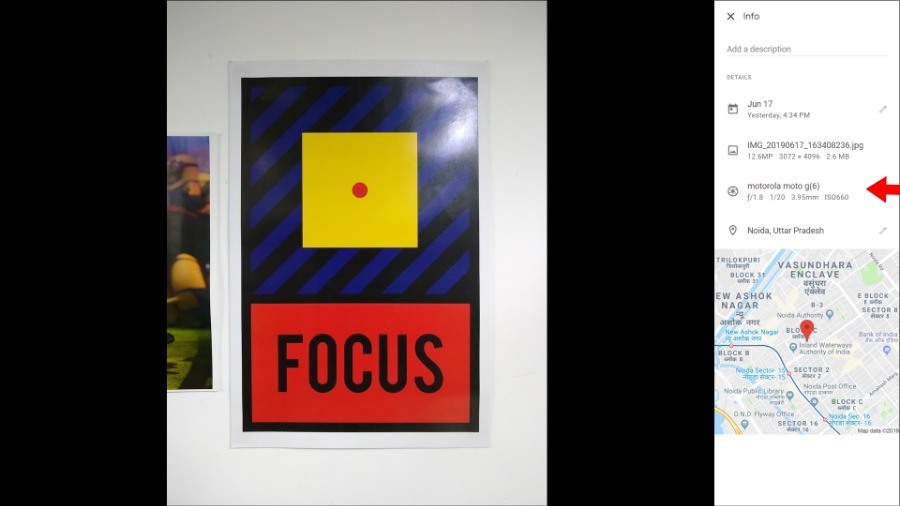 While doing the upload, I realized G6 has 12 MP primary lens which means it could be possible that the image falls within the criteria of High Quality.
So, I tried to upload photos taken using the 48MP camera on Redmi Note 7 Pro. Turns out, you can upload images with more than 16MP resolution.
What about the Apple iPhone?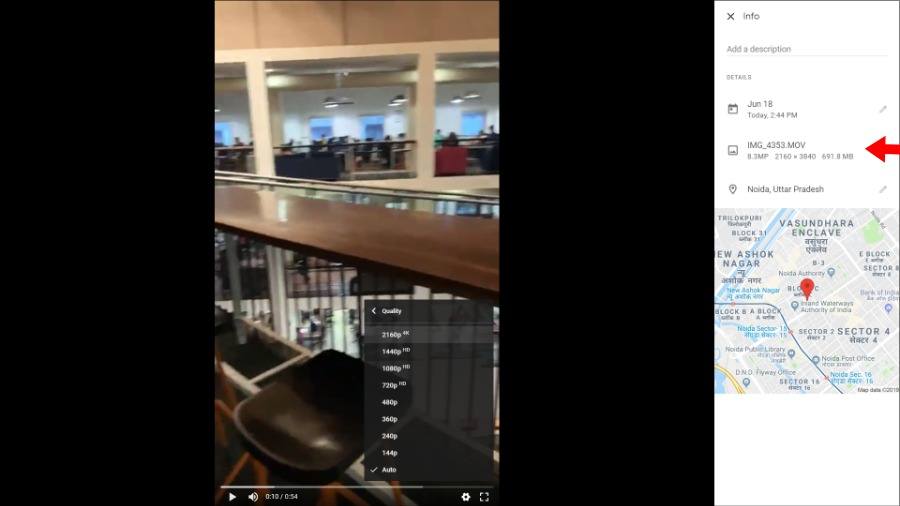 For your mental satisfaction, I also test Google Photos backup with iPhone. I uploaded a 650MB 4K 60fps video shot on an iPhone XS. In this case as well, there was no degradation in the quality of the video after it was uploaded.
These are the stats for my Google storage. As you can see, Google Photo using around 220 megabytes of my limit. But while doing all these tests I uploaded more than 2 gigabytes of photos and videos combined which were recorded using non-Google devices.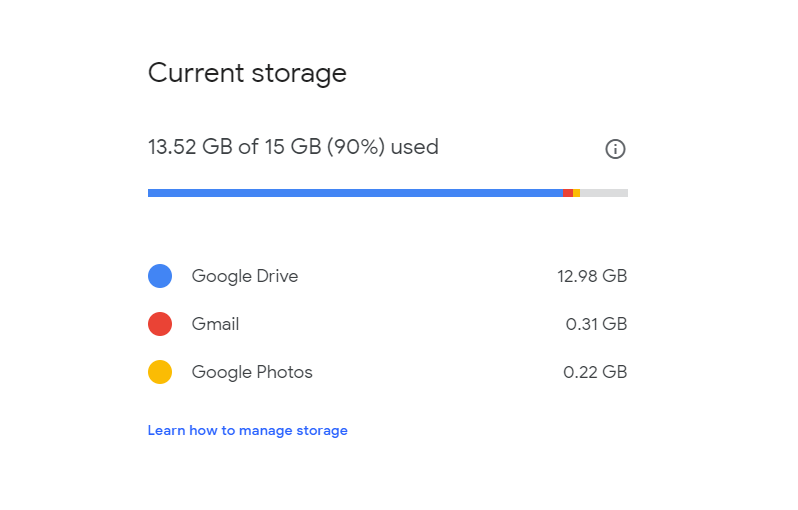 8. Can I upload photos taken on a DSLR?
If you can upload photos from your non-Google phone, then why not a DSLR? The answer is again yes.
I connected the Pixel 3 to my PC and transferred some photos (with resolution of 25MP-30MP) taken on our Canon 5D Mark IV. Here, I realized that Google's original backup was accepting both RAW images and the ones editing using Lightroom.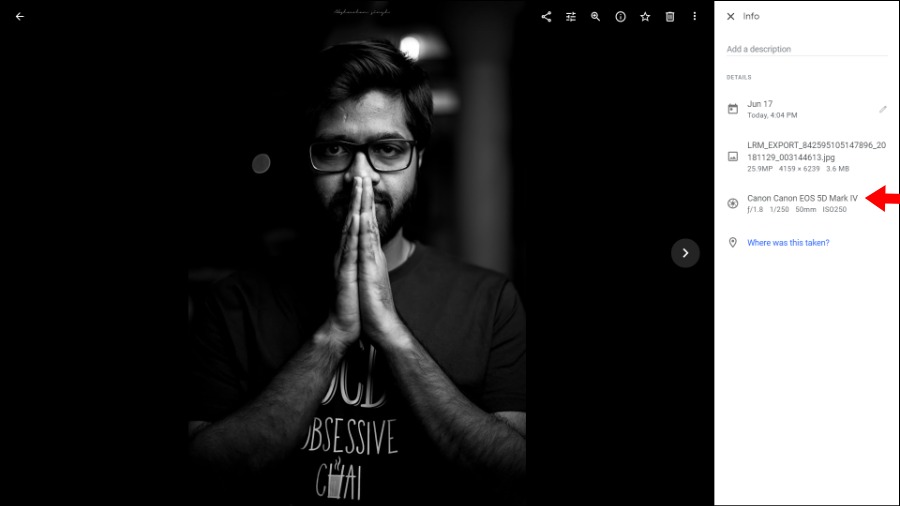 So guys, these are some Google Photos backup tips and questions that I think you should know if you want to use the backup service as your daily driver. Here, one thing we should note is it could be any day that Google might pull the plug on the privilege it's offering.
If you want to add something to it, then don't forget to drop your thoughts in the comments below.