Traveling from one place to another? Even if you know the commute you'll at least look once at the Google Maps app to make sure you are on the right track. That's the extent of Google Maps integrated into our lives, although, there could be days when it puts you in the middle of a muddy field.
Google is rolling out a new mixed transit that will especially help you "travel that first or last mile with ease." So, the dependency on the app is likely to increase.
In the coming days, you will notice a major change in the Directions tab. The new Google Maps feature will combine public transport with biking and ride-sharing, particularly for the initial and final miles.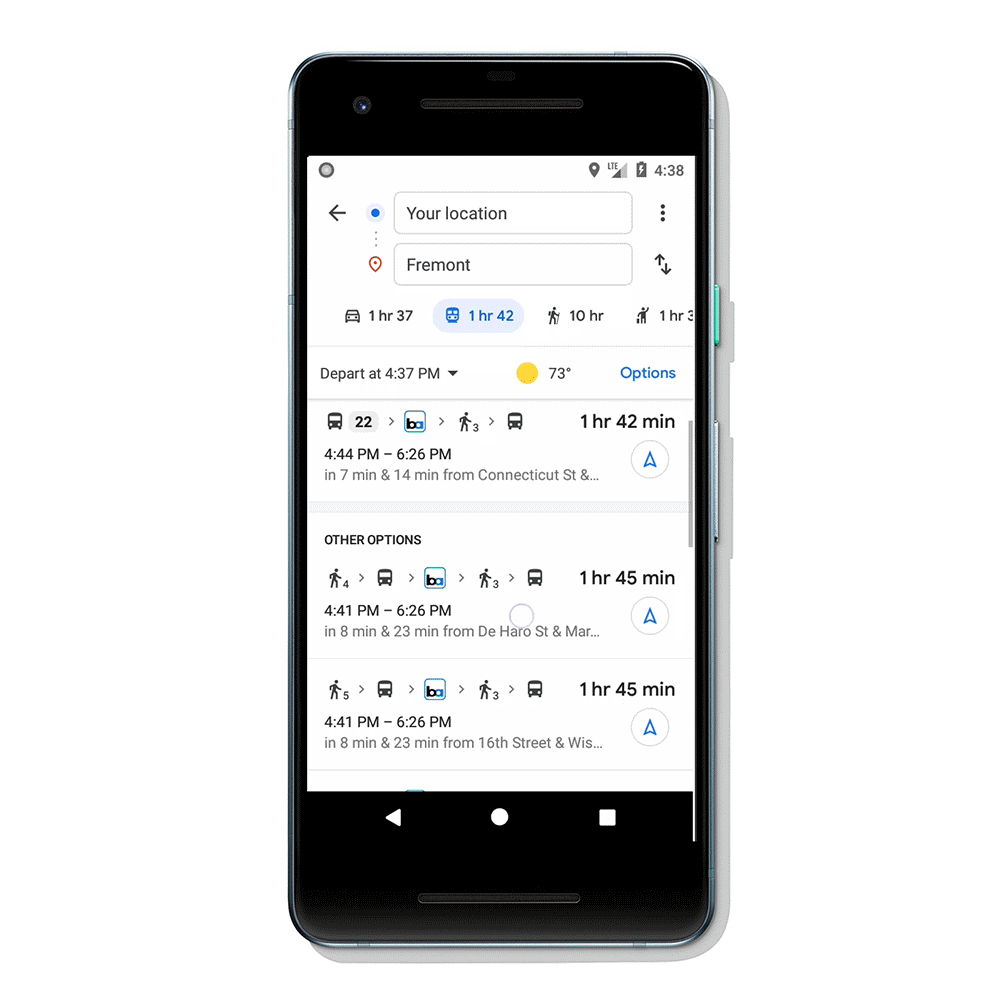 The mixed transit feature is coming out in coming weeks for both, Android and iOS devices in over thirty countries. In India, it will look something like this — Imagine you are taking a metro to your workplace, but your office is a little too far from the exit station. Previously, Google Maps only showed "Walk" option for the first/last leg. However, mixed transit will include ride-hailing and bike riding option as well.
Moreover, Google Maps will show useful details on the last leg of your journey. So continuing the previous example — If you plan to take a cab from the exit station to the office, you can choose between different ride options. You can also see the estimated arrival time and a few other cab details. The best part is all these peculiar time details will be factored into final commute timing.
With millions of Google Maps users in India, the feature would definitely be appreciated, particularly in metropolitan cities. The tech giant has often called India to be an important market for Maps and Navigation. Back in July, Google introduced "off route alerts" which alerts drivers if they are taking a longer route towards your destination.