The Big Tech leaders such as Jeff Bezos (Amazon) and Mark Zuckerberg (Facebook) often steal the spotlight. While Bezos hit the headline for taking off to space earlier this week, Zuckerberg is the bread and butter of journalists covering digital privacy.
And then, there are Larry Page and Sergey Brin, the co-founders of Google. They've led a relatively private life from the olden days of the search engine company. Updates on their status became even scarcer after the duo left their respective leadership roles in 2019.
However, Brin's status is not a mystery. We've seen the latest pictures from his family vacation in Italy. But, what about Page? The last time we heard anything factual about him was over a year ago. Since then, he has disappeared from public view as if Marvel baddie Thanos snapped him out of existence. Of course, here we're not talking about putting a nose into his private life.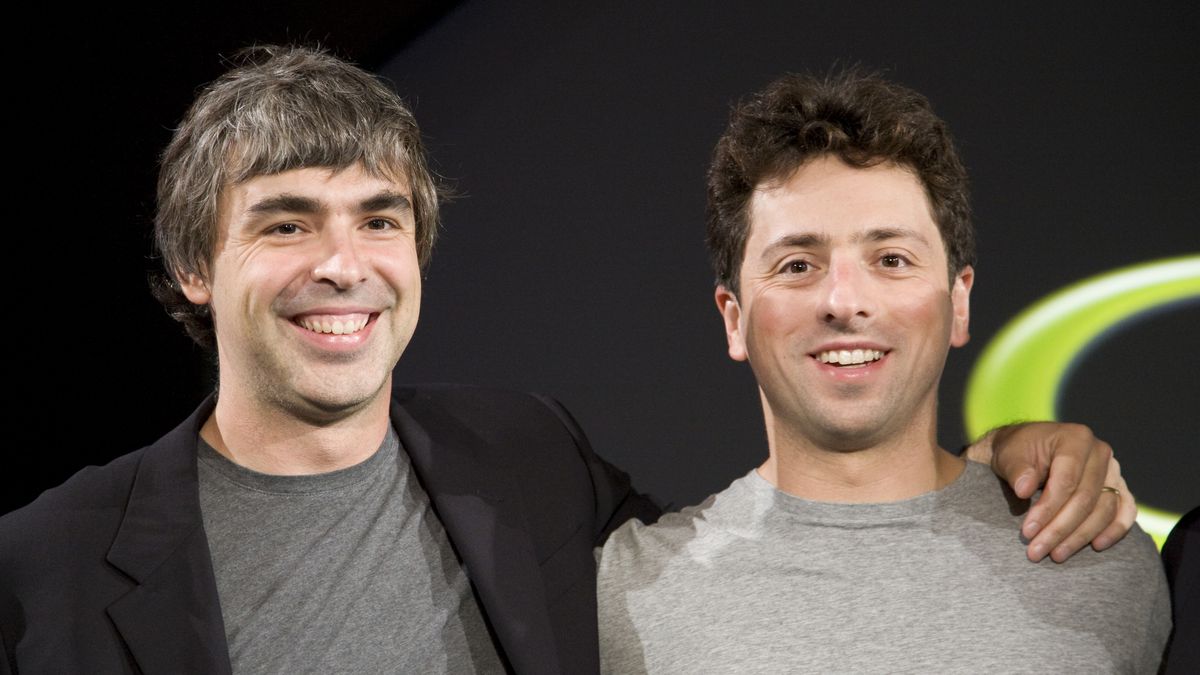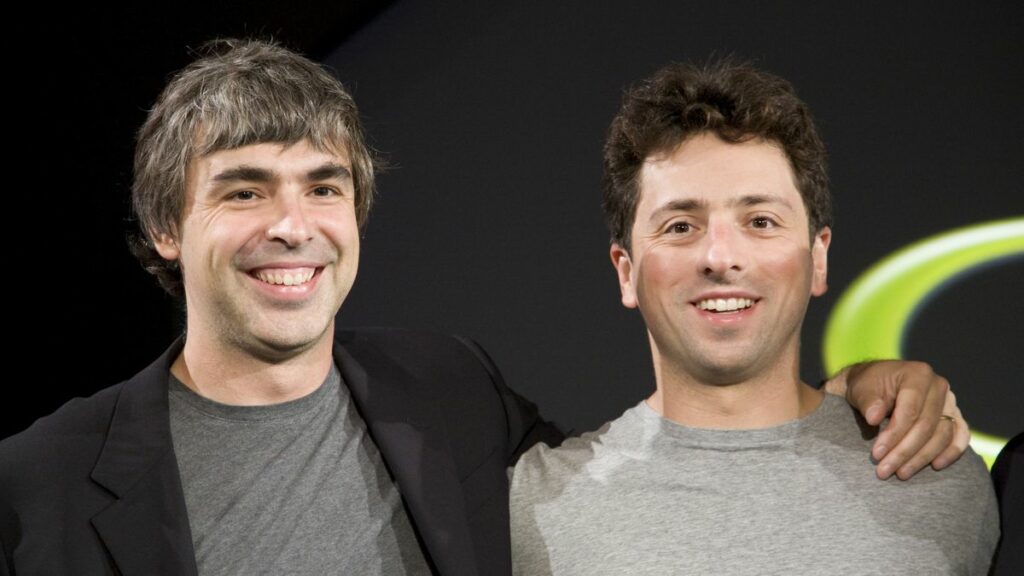 Page has kept a shallow profile since last year. There are only rumors of him being on an extended holiday in Fiji, as the Business Insider reported. That's it. That's all we know. Just a rumor he's on a trip; nothing more.
So, if he's actually there, what is he up to? Is he really on a long vacation? Is he ever making it out of the rumor section in the newspaper anytime soon?
Being a curious bloke, as we all are at Fossbytes, I couldn't help but collect the freshest leads on the American tech bigwig. Using these leads, I came up with four possible theories for his disappearance. Grab some popcorn and read them below.
1. A New Life Away From The Limelight
Most tech leaders don't have it easy when it comes to privacy- oh, how the tables have turned. Given that their decisions shape our increasingly dependent world on gadgets and gizmos, whatever they do is constantly put under the microscope. Naturally, this continues even after they have relinquished their full-time responsibilities.
Knowing Page has historically been someone who prefers to lie low, he's maybe just trying to escape the media attention by staying in the remote islands of Fiji. Moreover, this argument is strengthened by sources claiming that a news piece (dated June 19) confirming his presence in the Fijian islands was pulled down within days.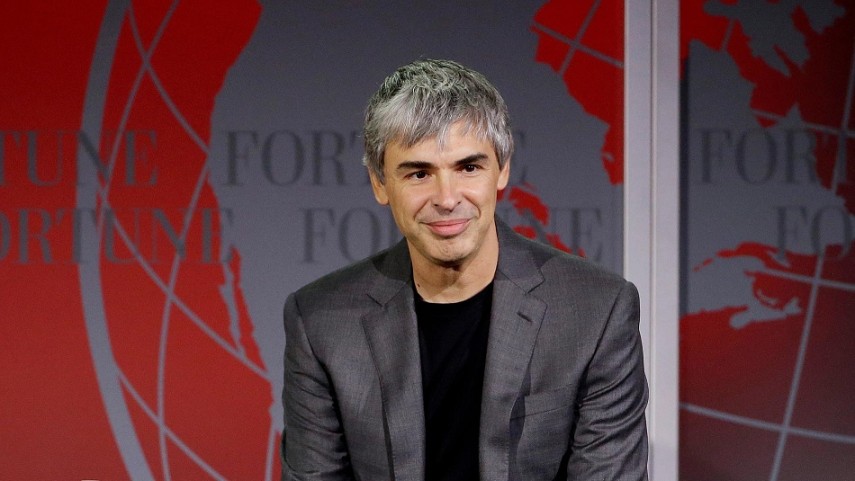 Following a command from Fijian authorities, Fijian Broadcasting Company News took the post down. The authorities said that the information shouldn't be public.
Now, we all know that the answer doesn't clarify why they would take the trouble of pulling down an article from the internet. Was this done at Larry Page's request? Did he wish not to let the world know where he was and what he was doing? In fact, these possibilities look even more likely as we dig in further.
According to Business Insider, the ex-CEO of Alphabet Inc. didn't reply to the media outlet when asked about his presence in Fiji. Moreover, reaching out to Google and the Fijian authorities was also met with indifference. Obviously, this is a strong hint that Page is not interested in sharing about his life right now.
After working in Silicon Valley for years, he apparently wants some time off from his tech celebrity status.
It looks like Page wants to … start from a new "page" — see what I did there?
2. An Isolated Hideaway During The Pandemic
Remember the Fijian news piece we mentioned earlier? Although we don't know exactly why it was called back, we do know what it contained. I guess the saying is true, "once it's on the internet, it's there forever."
Sources have revealed that the article talked about Page bringing a hoard of COVID-19 supplies on his private jet to Fiji.
How do we know it was his jet? Business Insider confirmed that it belonged to Blue City Holdings, a company that manages the private planes owned by key Google figures, including Larry Page.
Thanks to a local journalist, we even got a glimpse of the Google co-founder's aerial transport. He, too, confirmed Page arriving with COVID-19 supplies onboard.
Interestingly, the news and the tweet were both posted on the same day (June 19). And, it doesn't take a Sherlock to decode that June 19 must have also been the day Page began his Fiji trip. But, this is where things take a strange turn.
According to the locals, Page has been touring around the Fijian archipelago throughout the pandemic. Residents have seen him on multiple occasions and different islands during this time. This shows the Google guy isn't a fresh tourist in Fiji but someone who has weathered the COVID-19 storm.
At the same time, this also establishes that Page probably left the Pacific country to return with the supplies. Something that the government there could certainly use amid the second wave of the pandemic.
Undoubtedly, this is a generous gesture on the American philanthropist's part, but this could also explain why the Fijian authorities are dedicatedly helping him keep his whereabouts hidden from the mainstream media.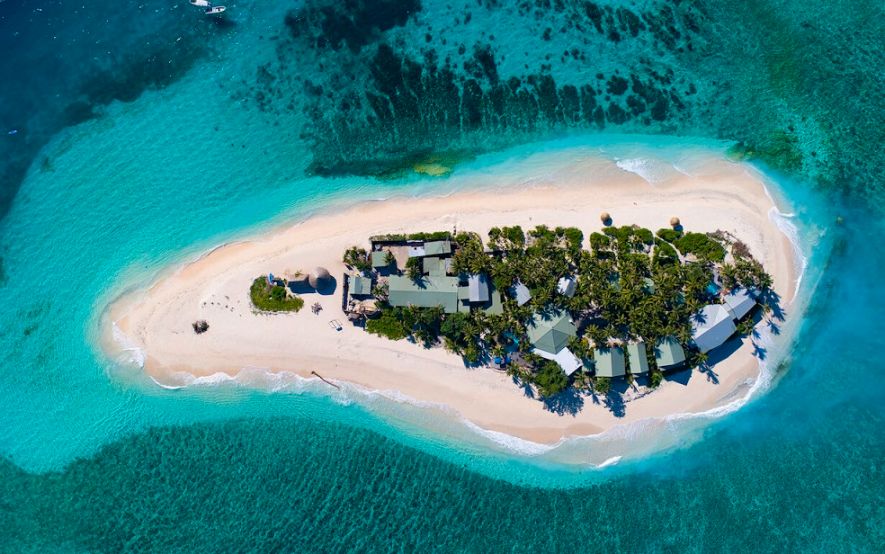 But why only Fiji? Besides Page's soft spot for the place, the reason might partly lie in his own concerns about contracting the disease. Being a remote group of islands, the chances of catching the virus there are relatively lower than that in the United States.
Moreover, the island nation's government is also strict about allowing non-vaccinated travelers in the country. This keeps the pandemic scare in check for the Fijians, and now for Page as well.
3. Larry Page's Long-term Plan
Stepping down from an executive role doesn't have to mean a life of little activity ahead. We've seen this in the case of Former Microsoft CEO Bill Gates, who recently collaborated with experts in an attempt to curb the pandemic. Similarly, a busy period might be on the cards for Larry Page, who reportedly purchased at least one of the Fijian islands.
According to a local sailor's blog, the PageRank creator has purchased an island called "Namotu." In the blog, he writes that Page "arrived there by private jet to spend three months on vacation with 30 of his staff."
There's also a feeling the American entrepreneur might be looking to settle down on the exotic island. This speculation is fueled by the sale of his superyacht and the report that his family, plus his close aides, have been living there for quite some time now.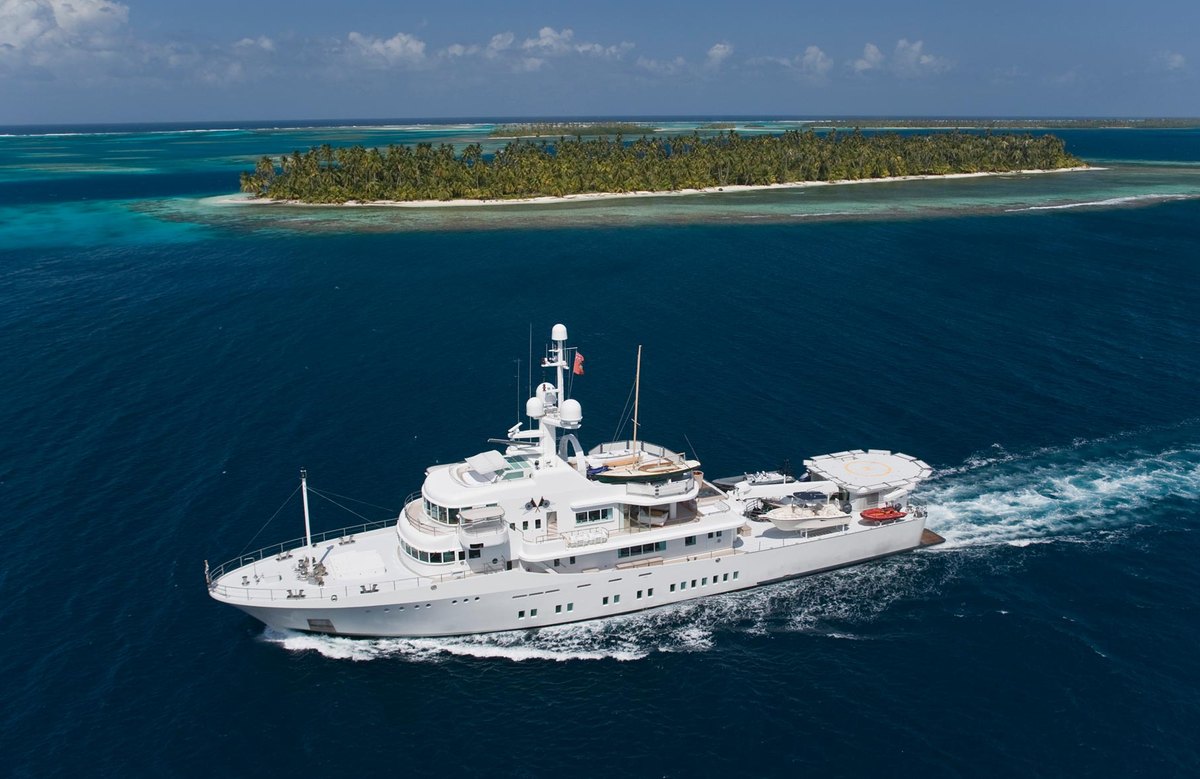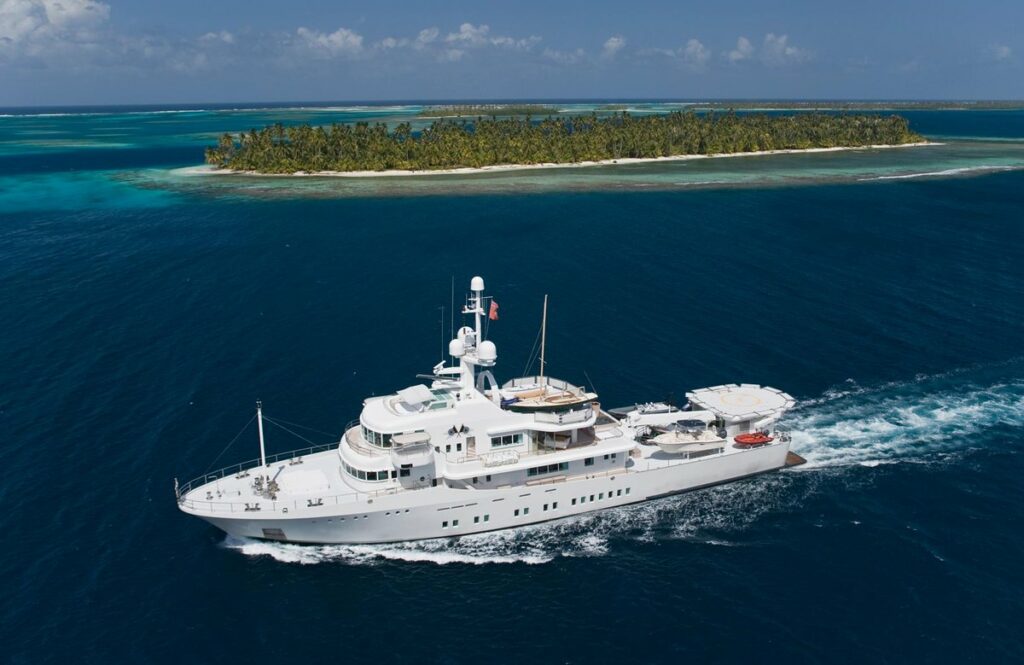 However, despite these claims, it is unclear if he owns that particular island. This is because most of the time, he's been spotted in Tavarau Island instead. Even inquiries made to the authorities about his ownership of Namotu Island haven't been addressed.
But if the purchase in fact took place, it implies Page's time in Fiji is probably far from over. He could have long-term plans for that island. In recent times, Fiji is emerging as the favorite hideout spot for the super-rich — they're choosing it to set up a new home, start a new venture, or something else.
4. Just An Oddly-long Vacation
Then, there's this less exciting possibility that Page is not up to any secret endeavor or even looking for a rustic getaway home far from the urban chaos. It could just be that he's on a seemingly endless vacation with his family and his close friends. And, the reason he's staying out of the media's sight is that he wants to make the most of this me-time.
Sure some critics think that his long absence is negative for the Google brand. More so because he, along with Brin, still holds the final say on how their multi-billion dollar empire functions. But, if anyone qualifies for a prolonged break, it's probably him. After all, it wasn't so long ago he was in charge of one of the biggest conglomerates in the world.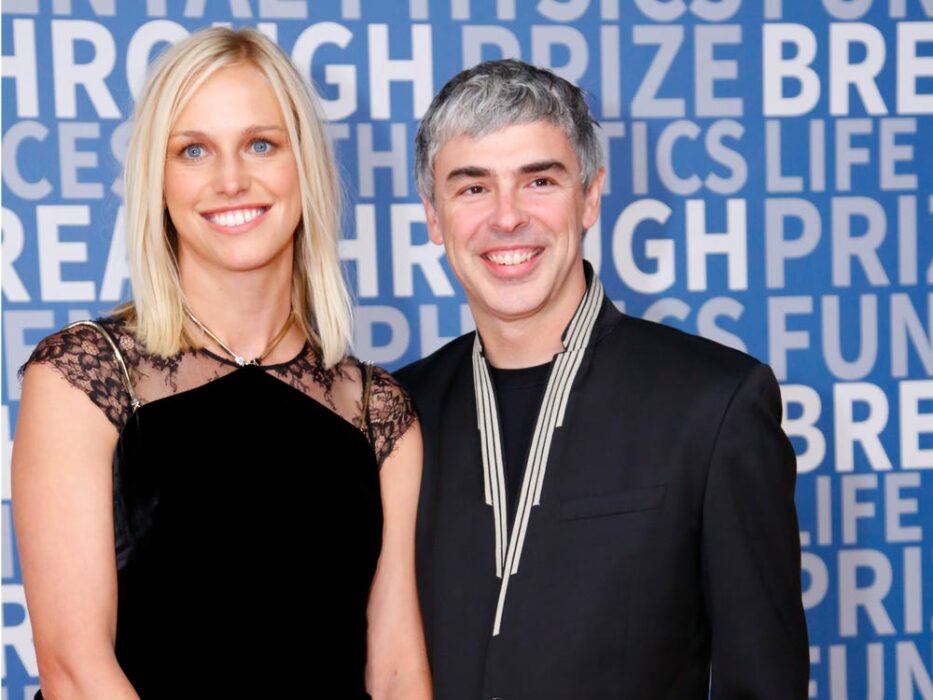 There's this easter egg Sergey Brin once hid in his college résumé. It laid bare his "objective" in which he mentioned, "A large office, good pay, and very little work. Frequent expense-account trips to exotic lands would be a plus." Not sure about Brin, but the "trips to exotic lands" part perfectly fits Page's situation at the moment.
Probably, Page picked a part of his fellow co-founder's objective while working with him all those years.
Technically, this would mean Page took a "page" out of Brin's book — that was too obvious a pun to ignore.