Short Bytes: On May 2nd, Microsoft is organizing a special event that's supposed to be focused on education. The company is reportedly going to launch a new Windows 10 version and a lightweight Surface Laptop. The company will also unveil numerous updates related to Microsoft Office.
O
n May 2nd, Microsoft is holding a special event in New York City, which is in line with the launch of company's previous Surface devices. Different rumors and leaks have been leading up to the event and hinting that Microsoft is planning to challenge Google's Chromebook.
Here's everything you need to know about #MicrosoftEDU event:
When is #MicrosoftEDU event?
Microsoft's education-focused event will begin in New York City at 9:30 am EST on May 2nd.
Where can you stream Microsoft event?
Microsoft has created several pages for watching the event from your home. You can visit this page to add the event to your calendar and watch it. You can also find the streaming link here.
What to expect from Microsoft May 2nd event?
Windows 10 Cloud/S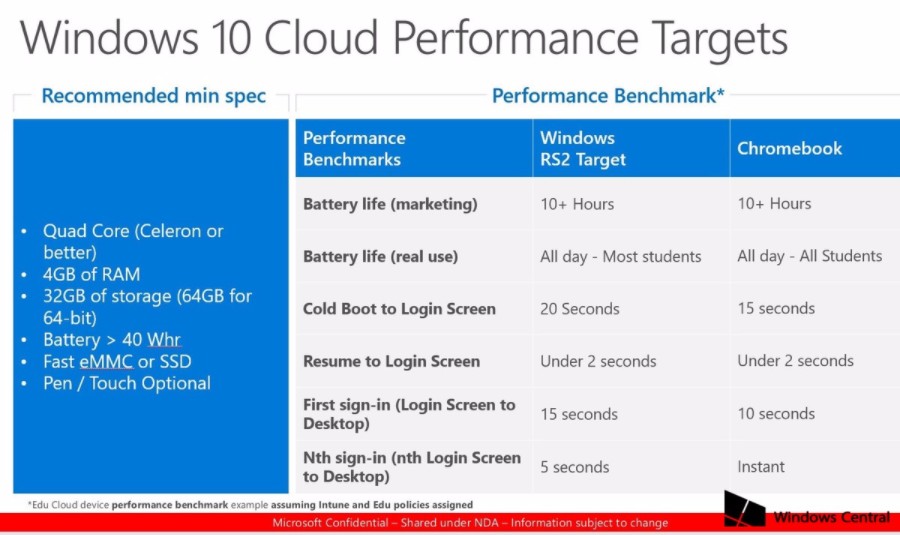 At its May event, Microsoft is expected to launch a new Windows 10 version that'll be a direct competitor of Google's Chrome OS. We've already covered Windows 10 Cloud leaks which suggested that the operating system will only run apps from Windows Store and increase the battery life. The operating system is expected to be called Windows 10 Cloud or Windows 10 S.
Chromebook competitor
Along with Windows 10 Cloud/S, Microsoft is expected to unveil a new hardware that could be company's answer to Chromebooks. Leaks have suggested that Microsoft might be planning to launch a lightweight laptop and it'll be called just Surface Laptop. It'll feature a PixelSense display and weight 2.76 pounds. For more hardware and processor details, we'll have to wait.
Microsoft Office updates
Microsoft Office subscriptions are a big part of the company's money-making strategy. But, with the increasing of online solutions and Microsoft Office alternatives, it appears to be losing its shine. At its May 2nd event, we can expect to witness a full Microsoft Office version for Windows Store. The company could also show what's next for Office. The company can adopt the online route or create a lightweight Office for Surface Laptop.
No new Surface Pro, Surface Studio, Surface Book
Any major update to these premium Surface devices shouldn't be expected to take place on #MicrosoftEdu event. Microsoft is saving that for its fall event.
What about Surface Phone?
With the demise of Windows Phone, Surface Phone is being seen as Microsoft's next foray into the mobile. Surface Phone will be launched in future, but, most probably, not on May 2nd.
Focus on education
It goes without saying that Microsoft is planning to target the classrooms which witnessing the increase dominance of Chromebook and iPad. Microsoft has tons of student-focused apps like 3D Paint, OneNote, Minecraft, etc.; the company will try to push its agenda even further and show how its apps and hardware are perfect for classrooms.
Did you find these expected launches from Microsoft My 2 event exciting? Don't forget to share your views.