Short Bytes: Google has achieved the first successful SHA-1 collision attack. By creating a specially crafted PDF prefix, the researchers were able to generate 2 documents with the same SHA-1 digest. Using its cloud infrastructure, Google was able to compute the mammoth collision. After this, Google expects that the usage of the vulnerable SHA-1 encryption hash function will be depreciated.
A
fter two years of hard work and research, Google has
successfully broken
 SHA-1 encryption. The security researchers have been able to achieve the first real-world collision attack against this popular hashing function. Before going into the details of the demise of this building block of web encryption, let's tell you a little about SHA-1 Encryption.
What is SHA-1? What does it do?
SHA-1 Encryption stands for Secure Hash Algorithm. A hash is a unique code that's based on some data input. When a person creates a password, it's "hashed" and stored by the server. When you type a password, it's hashed again and matched with original hash. In simpler language, SHA-1 generates a digital fingerprint of a file that allows one to verify the integrity of the file securely. If the hash function works properly, unique hashes will be produced.
SHA-1 Encryption was developed long ago by the NSA and it became one of the most important parts of many techniques used to encrypt the transmissions on the internet.
If SHA-1 is so useful, why did Google break it?
You've been asking this question ever since you read the headline, I know.
The real reason behind this deathblow is that the usage of SHA-1 is declining with time and it's supposed to be deprecated. SHA-1 has been known to be vulnerable to theoretical attacks since a decade. Despite these issues, the algorithm is still used in many areas.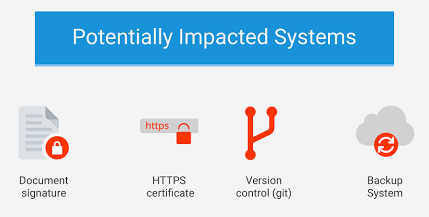 In its blog post, Google says that its finding emphasizes the need to sunset SHA-1 usage. The company has urged the tech industry to drop the usage of SHA-1 for many years. Back in 2014, the Chrome team announced that it'll be dropping the use of SHA-1 Encryption.
What did Google actually do? What is a cryptographic hash collision?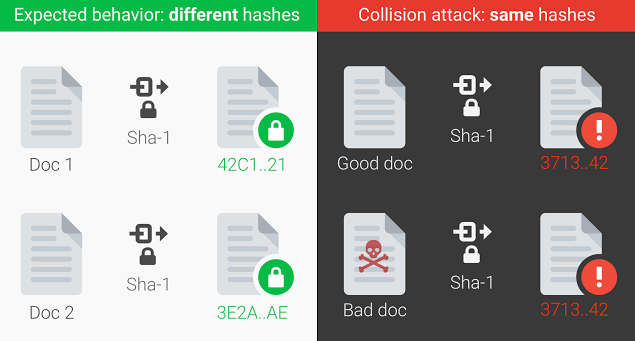 A cryptographic collision occurs when a hashing function breaks and two files end up having the same hash. It's a very dangerous situation that can be exploited by the hackers to deceive systems that use hashes, and fool them into accepting a malicious file.
To achieve this collision, Google created a PDF prefix to let them create 2 documents with distinct elements, but with the same SHA-1 digest. Google used its cloud infrastructure to compute the collision, which is also one of the largest computations ever completed.
Wondering how huge was the computation? Let's take a look at some numbers:
Nine quintillion (9,223,372,036,854,775,808) SHA1 computations
6,500 years of CPU computation to complete the attack 1st phase
110 years of GPU computation to complete the 2nd phase
Having said that, we believe that security practitioners will soon switch over to more secure hashes like SHA-256 and SHA-3. Google will be disclosing the code after 90 days that will let anybody create a PDF pair with the same SHA-1 digest.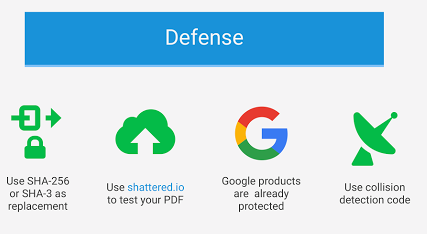 To showcase the attack, which is being called SHAttered, Google has also created a dedicated website. For more information, feel free to read this research paper. Here, you can read what Linus Torvalds has to say about this.
Also Read: DeepCoder: Microsoft's New AI Writes Code For People Who Don't Know Coding