Samsung's event of the year is less than two days away, and leakers are still at it. A day before the Galaxy Unpacked 2022 event, the entire Galaxy Tab S8 lineup's press release is out in the wild, revealing everything about the tablets. Likewise, the leaks hint towards a new premium Ultra model, whose photos are also out.
Leaker Evan Blass pulled out images of the Galaxy Tab S8 lineup's press release, revealing all information about the tablets. The photos come from his Leakland Substack, which confirms the existence of Galaxy Tab S8, S8 Plus, and S8 Ultra. Moreover, the Ultra model has a beloved design 'feature,' a notch.
Galaxy Tab S8 series specifications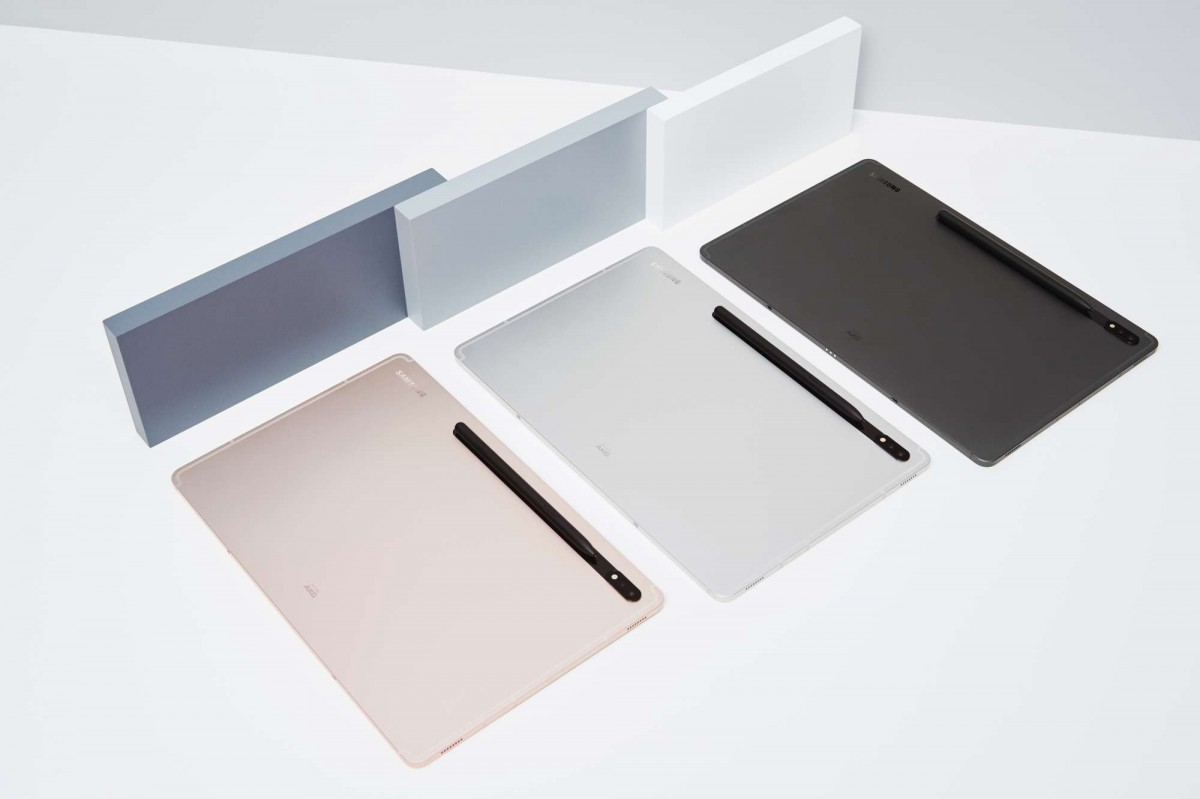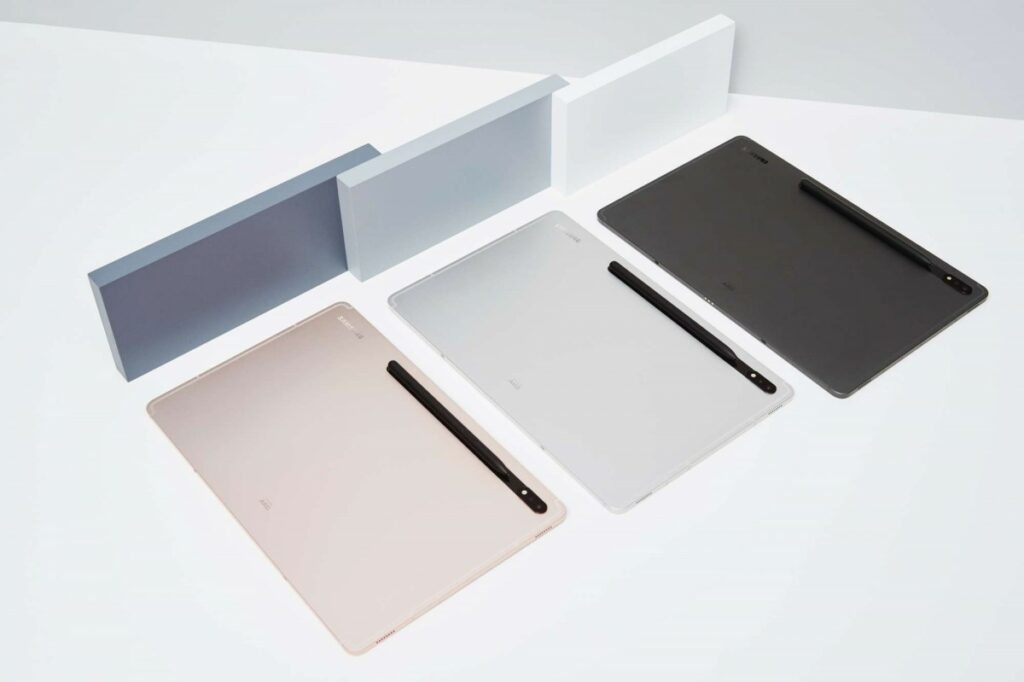 To briefly explain the highlights of the release, the Tab S8 series will house Qualcomm's Snapdragon 8 Gen 1 SoC. It seems that Samsung is not putting its latest Exynos 2200 SoC in the new tablets. Moreover, all three models will feature a dual-camera system with a 13MP main sensor and a 6MP ultrawide sensor. The leaked photos from Blass look similar to those from earlier leaks from the Tab S8.
The regular Tab S8 model will have an 11-inch LTPS TFT panel with a 2500×1600 resolution. The Tab S8 Plus will feature a 12.4-inch AMOLED panel with a 2800×1752 resolution. Finally, the Tab S8 Ultra will have a 14.6-inch display with a 2960×1848 resolution. Above all, displays on all tablets will support a 120Hz refresh rate.
The full specification sheet from the Galaxy Tab S8's leaked press release looks something like this:
Samsung Galaxy Tab S8 launch & pre-order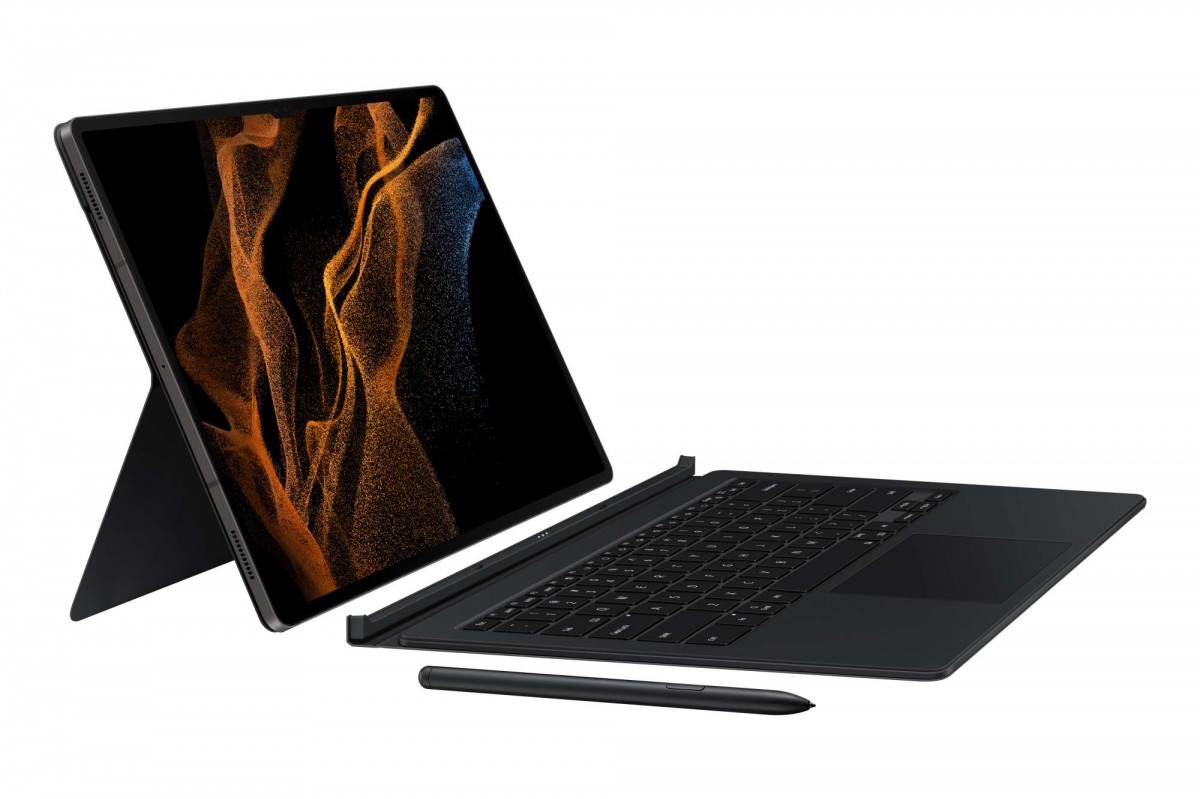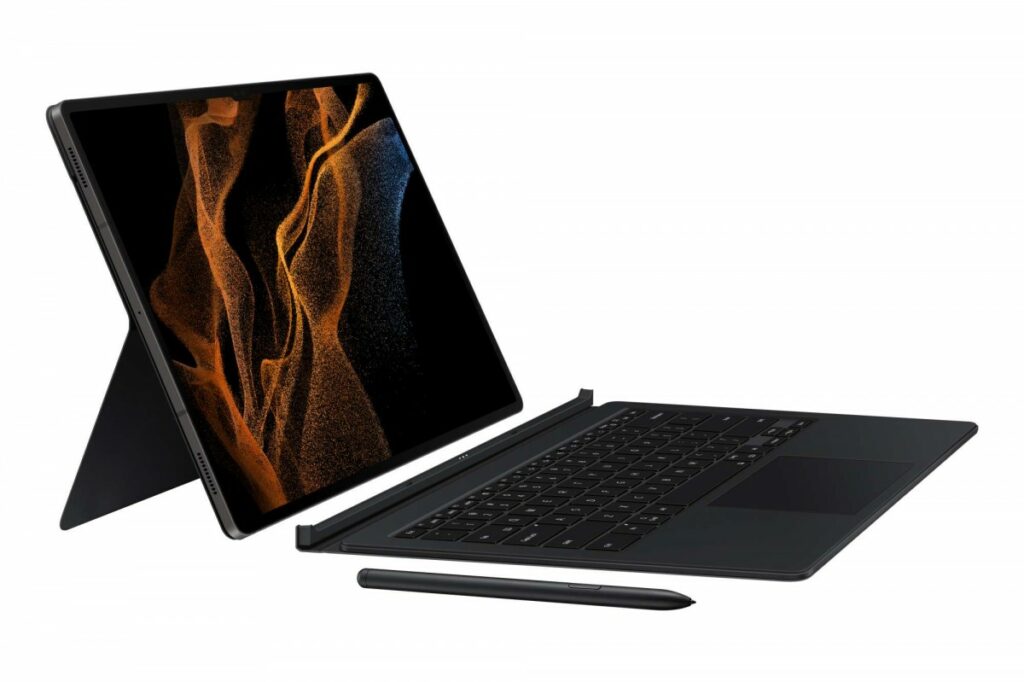 Samsung is all set to announce the new Galaxy S22 series and the Tab S8 series at the Unpacked 2022 event on February 9th. According to the Galaxy Tab S8's press release, you can pre-order a tablet soon if you like the leaks.
You will be able to pre-order the Tab S8 lineup starting February 9th at 10 AM E.T. Also, a real-life photo of the Tab S8 Ultra showing off its notch is out on Twitter. You can see what it looks like below:
As always, we will be covering the entire Galaxy Unpacked 2022 event and all the major announcements and product releases that Samsung makes. Hence, stay tuned to learn everything about Samsung's new series of 2022 devices.