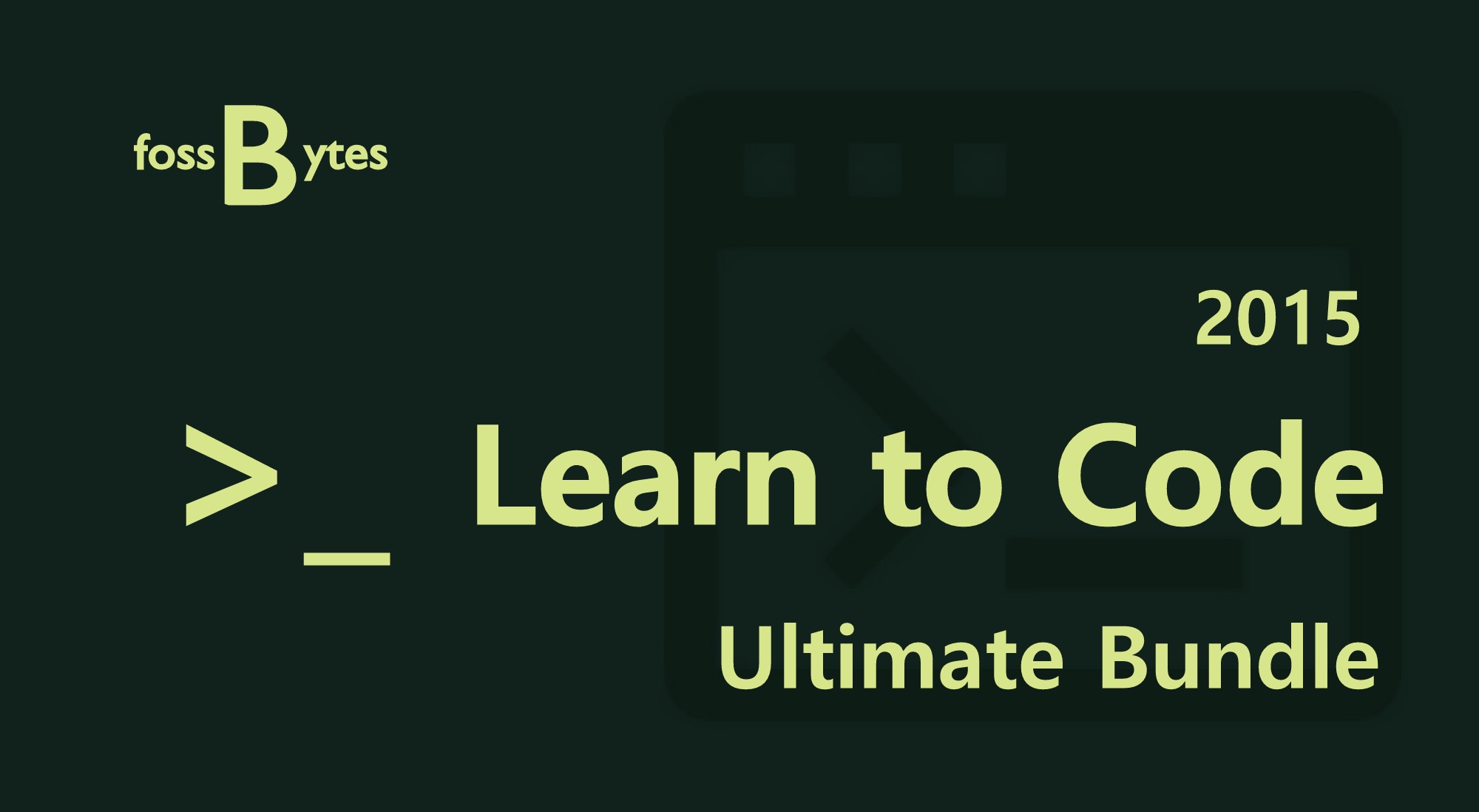 Short Bytes: In this week's fossBytes Offers, we have brought the Complete 2015 Learn to Code bundle. This complete course will act as your perfect guide for making new apps and stuff. If you are willing to develop an expertise in programming, this course is perfect for you. Know about this amazing 2015 Learn to Code bundle that you can avail at a grand 94% discount.
T
he
2015 Lean to Code bundle
is designed to help you learn coding without any prior experience. The course comprises of 70 hours of quality training material from Udemy. The bundle is a collection of eight courses ranging from Python training to Ruby on Rails.
You will also be able to build your own web apps and services with the help of courses on CSS, HTML, JavaScript, MySQL, PHP etc. Apart from making apps and websites, you'll also learn to deploy websites using platforms like Node.js and Heroku.
Take a look at the included courses:
1
The Complete Web Developer Course – Build 14 Websites
2
'Python Training: From Scratch to Penetration Tester' Course
3
'Node Program: From 0 to Hero with Node.js, MongoDB & Express' Course
4
'Build a Website from Scratch with HTML & CSS' Course
5
'Ruby on Rails: Training & Skills to Build Web Applications' Course
6
PHP 'Punch in the Face' Course
7
'Become a Heroku Rails Ninja' Course
8
'Mobile & Web Rapid Prototyping – Interaction & Animation' Course
For a limited time, using our weekly fossBytes Offers, you can grab the deal at an amazing 94% discount on this 2015 Learn to Code bundle.
Order the course right now for just $59 to get an unlimited access to the ultimate 2015 Learn to Code Bundle. Use the link given below:
Get the Offer: 2015 Learn to Code bundle.