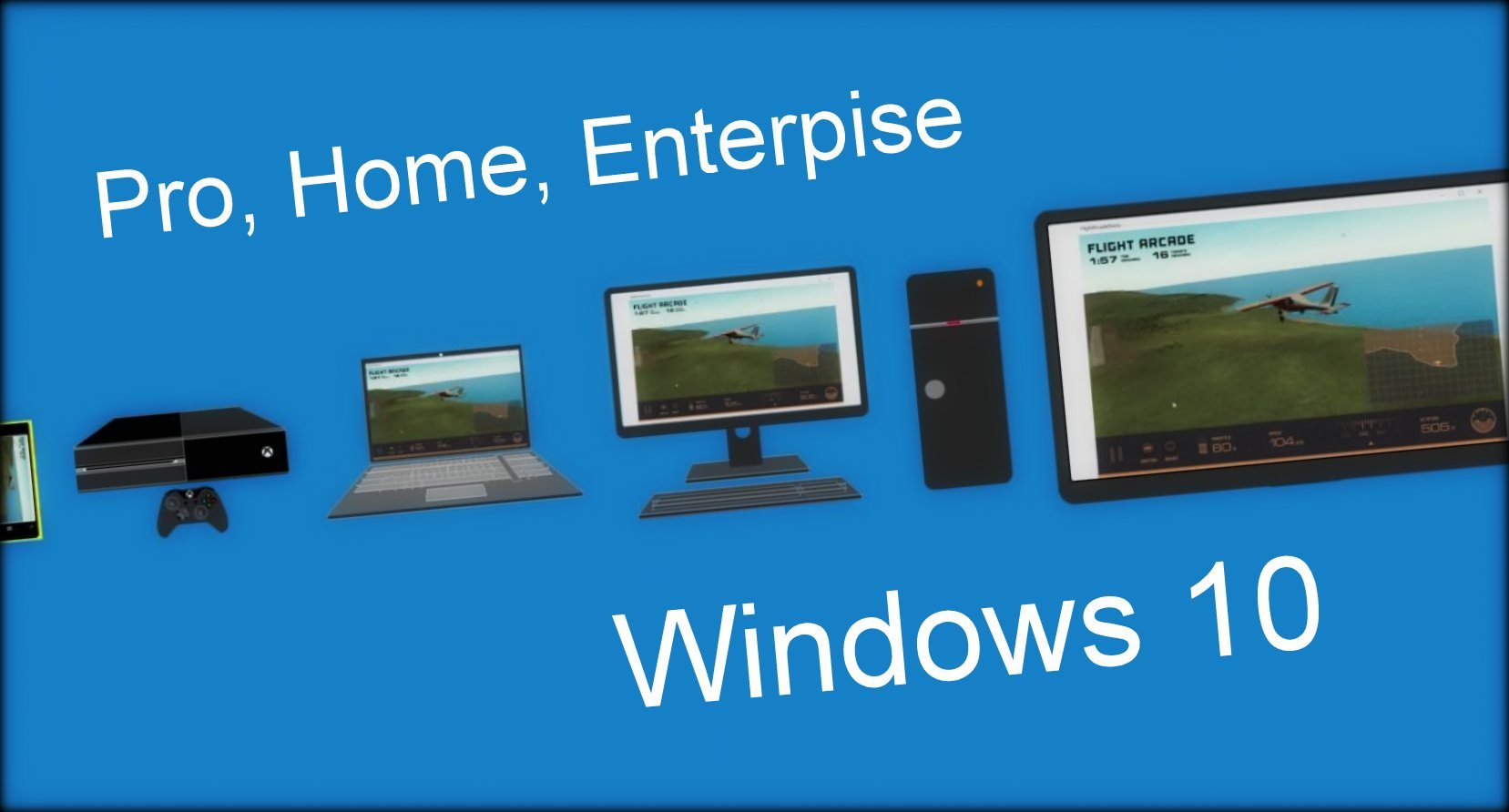 Previously, we told you which version of Windows 10 you will get after the upgrade. Today we are here with an article that will tell you which version of Windows 10 is best for you.
U
pgrading to Windows 10 is a very easy process as you can reserve your Windows 10 copy by just clicking on the Windows 10 icon in your PC or by other
shortcut methods
to jump the line.
But, how to know which version of Windows 10 is best for you: Home, Pro, Enterprise, or Education?
Recently, Microsoft has released a chart to list the differences between different versions including Home and Pro to make life easier for you.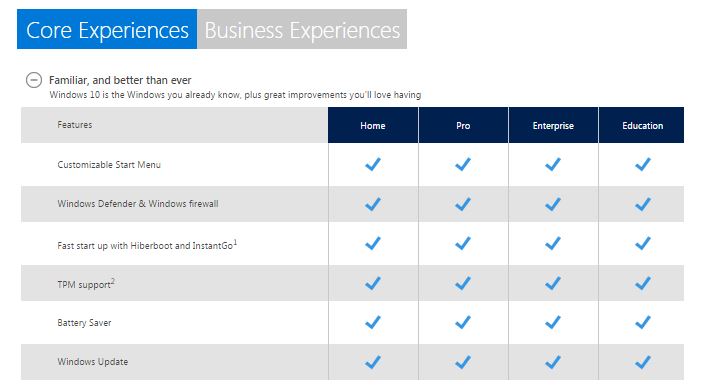 Windows 10 is being released in four major versions for you: Home, Pro, Enterprise, and Education. Microsoft has divided the Windows 10 features into two parts i.e. Core Experiences and Business Experiences. All four versions of Windows 10 will get all Core Experience features that include:
Customizable Start Menu, Windows Defender and Firewall, Fast start up with Hiberboot and InstantGo, TPM support, Battery Saver, Windows Update, All Cortana Features, All Windows Hello features, Virtual desktops, Continuum and Microsoft Edge.
But when we look at the Business features of Windows 10, there are many features which are absent from Pro and Home versions. Take a look at the differences below:
So, it's clear that Windows 10 Home has the least number of features, but they are enough for most of the users. To get features like Remote Desktop, Bitlocker etc., you need to upgrade to Windows 10 Pro. For more advanced features with more security features, you'll need Windows Enterprise and Windows Education.
Did you find this article helpful? Tell us in the comments below.
Source: Microsoft
Read exclusive Windows 10 coverage of fossBytes to stay updated.