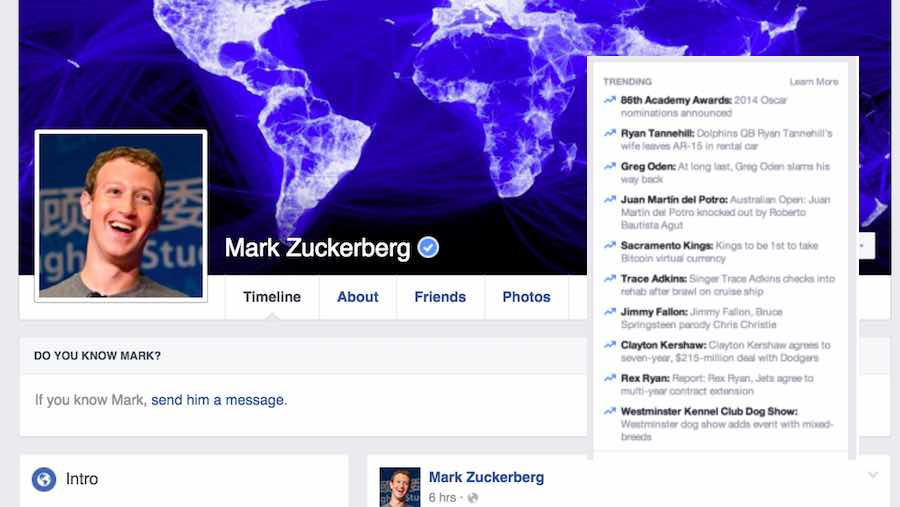 Short Bytes: In a revelation that would shock many internet users, Facebook has explained the big role of human judgment, just like the traditional media houses, in deciding the Trending Topics on the social network. This is contrary to the past belief that news section of Facebook curates the hot topics using an automated algorithm.
Earlier this week, world's biggest social network Facebook was accused of bias against conservative media houses. This controversy even triggered calls for a congressional inquiry.
To tackle these allegations, Facebook has released a 28-page document that details the process of choosing trending topic.
The documents show that just like any other news outlet, Facebook exerts more editorial control on its news feature. With these public guidelines, the company wants to dispell the clouds of accusations that political interests fuel the trending topics feature.
These documents also include a copy of Facebook's "Trending Topics Guidelines" mentioning different teams that review trending topics —
Editorial team accepts the trending topics and providing context to readers.
Topic detection team ranks the pending topics after they're accepted.
Content ranking team delivers feed content after a topic is accepted.
Facebook's guidelines tell that these news curators select and rank topics along with a proper picture and primary link from a computer generated list.
The news curators are also shown suggestions regarding banning items from the list because they are "stale", or they come with "low-quality hashtag".
Under exceptional conditions, if Facebook's software doesn't detect some big event/news, Facebook's news curators manually add topics to the Trending Topics section.
Another important point that has come in the limelight relates to the cross-referencing potential trending topics with a list of 10 big media houses, including Fox News, The New York Times, CNN, The Wall Street Journal, and Buzzfeed.
Facebook has also said that it hasn't found any evidence of any kind of intentional manipulations of the news section to suppress some particular stories.
"I want to have a direct conversation about what Facebook stands for and how we can be sure our platform stays as open as possible," Mr. Zuckerberg wrote on Facebook.
Also Read: FBLearner Flow: Facebook Is Building An AI That Builds AI