Recently Facebook has been pushing its VPN app "Onavo Protect" on iOS devices for protecting the personal information of users who use internet through public networks. This app was acquired by the social media company in the year 2013 and is supposedly being used to track user activity and collect data.
These startling revelations have been made by Will Strafach, CEO of the Sudo Security Group. He published his detailed findings regarding the types of data collected by the app on 5th March, 2018.
Apparently, Onava Protect application utilizes a Packet Tunnel Provider app extension which is mainly responsible for sending the collected data to Facebook.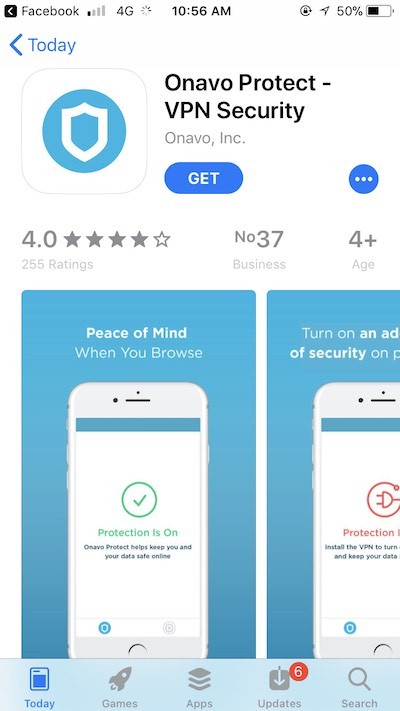 This extension remains active for as long as the VPN is connected and gathers the following information even when the VPN is turned off:
Duration for which the device screen is turned on and off
Amount of daily Wi-Fi data used
Amount of daily cellular data used
Duration of VPN connection used
The latest version of the Facebook app contains a "Protect" button which redirects users to download Onavo Protect. This app is available for free in the App Store and Google Play, and has been created to keep the data safe while browsing or sharing information on the web.
Even though the application helps in protecting devices from visiting potentially malicious or harmful websites by giving a warning, it secretly sends device-related information to Facebook on a periodic basis.
Strafach also said that it is unclear what Facebook intends to do with the collected data as of now. No comments have been received yet from the social media giant regarding this matter.
As for now, we can only hope that Facebook will clear up things by explaining the purpose of collecting data and remain respectful of user privacy.