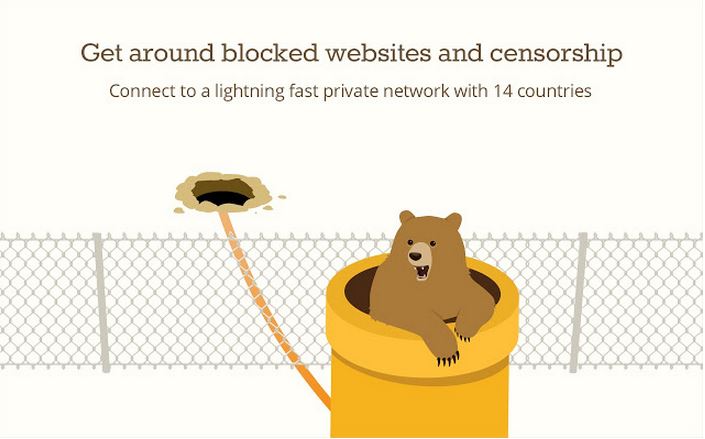 TunnelBear is one of the most loved VPN (Virtual Proxy Network) services because of its simplicity and clean interface. Now, the company has decided to make this service even handier by launching an extension for your Google Chrome browser. So, now you can maintain your privacy more easily.
Keeping aside the advantages of the anonymity, VPN services are of interest to those who are in the countries where some services like Spotify, Netflix aren't available or some of the services are blocked. After installing the extension, the free users will get 750MB, but TechCrunch writes that TunnelBear will soon offer 1GB.
Currently, this VPN extension is available only for Google Chrome. TunnelBear plans to release the extension for other browsers including Safari, Firefox and more.
In an interview with TechCrunch, TunnelBear co-founder Ryan Dochuk said: "Our goal is to make [using a VPN] as easy and accessible as possible. The extension is so fast and so easy that you should be using it in your everyday internet activity."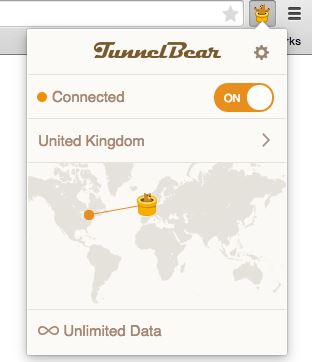 This TunnelBear extension for Chrome isn't a full-fledged VPN. It doesn't handle data only from your browser instead of your entire system. So, for browsing purposes and watching Netflix in the unsupported countries, it is a good option.
TunnelBear, based in Toronto, was founded in 2011 and provides its service to 5 million people all over the world.
Here are some of the services provided by the TunnelBear extension for Chrome:
Stop web sites and advertisers from tracking you.
While using public WiFi, secure your browser's identity.
Free data every month.
Take the advantage of a fast VPN private network with connections to 14 countries.
I've installed and used the TunnelBear extension for Chrome and it does what it needs to do. It should be noted that it uses the AES 128-bit encryption instead of the better AES-256 encryption used by the usual TunnelBear app.
Try it out from the link given below:
Do you use VPN services? Tell us in the comments below!
Recommended: Best Alternatives to Tor Browser to Browse Anonymously