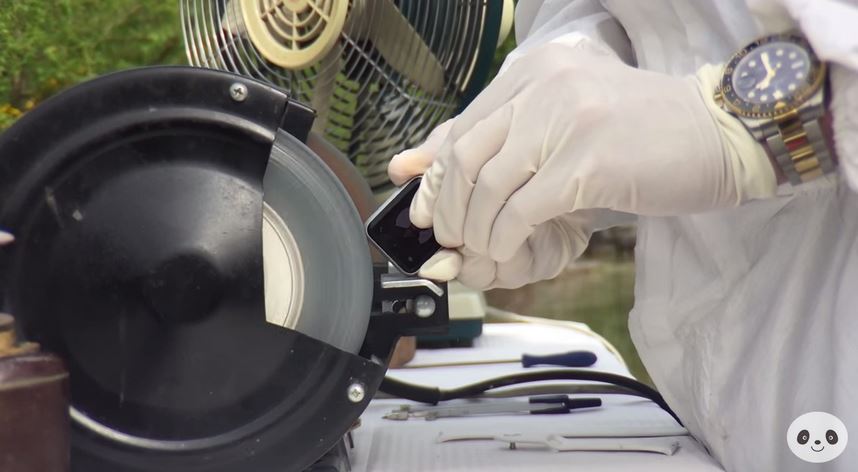 For many people, Apple Watch is one of the most beautiful smart watches out there but it doesn't have a round face like the very original Apple Watch Circa 1995. If you are a member of one of those "why isn't Apple Watch round" gang, here's something interesting for you.
The crazy people at the Peripatetic Pandas have successfully (ok, I'll love to reconsider) made the new Apple Watch round. Well done.
They used a real metal grinder, the one they used to tackle the iPhone 6's protruding lens's problem, to make the Apple Watch round. Watch the video ahead yourself.
The Apple Watch works after receiving this insane amount of beating. The result is a terribly ugly Apple Watch, but I couldn't help laughing at it.
Did you like the video for no reason? Tell us in comments! :D
Recommended: Best Epic Fails of Microsoft's Age Detecting Robot