Screen Lock is indeed one of the most useful features of Android phones and is used by almost every cell phone owner. However, sometimes there comes a situation when you set a new password and forget it, or you buy a second-hand phone and somehow it turns out there's password protection or FRP. Or there could be any other situation where you might need to unlock a phone without a password.
What'll you do then? How will you unlock your phone without a password? Well, there are few ways of dealing with this kind of situation. Either you go to the service center that'll consume a lot of your time or you can use Android Debug Bridge (ADB) which is a bit complex and not suitable for most users.
However, what if I tell you there's another way that's simple, quick, efficient, and requires no expertise. Yes, you heard it right, you can unlock an Android phone without a password using DroidKit software with just a couple of clicks.
Note: Use Droidkit for personal and legal purposes only.
DroidKit: Android Phone Unlock Without Password
DroidKit is a simple software that provides a one-stop solution for the most common android problems and issues like unlocking android devices without knowing passwords, recover lost photos, WhatsApp chats, messages, and more without root.
Here are some of the most common applications you can use DridKit for:
1. Unlock Your Phone Without Password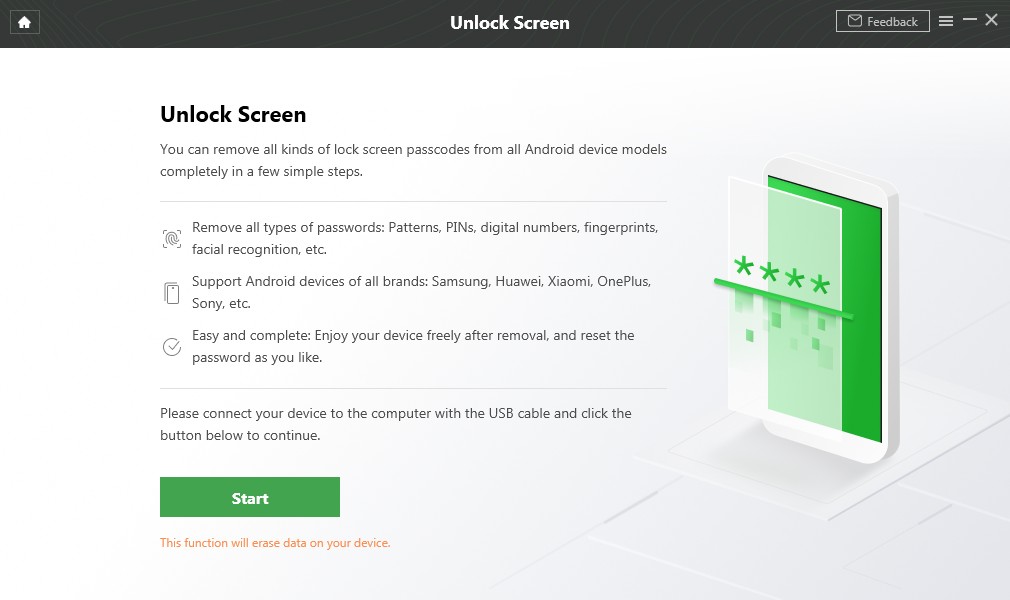 You don't have to worry about unlocking your phone if you forgot your password. DroidKit can help you regain access to your phone in just a couple of minutes.
It can easily remove all types of android screen locks. It supports 4-digit pin, 4-digit pin, pattern, face recognition, custom pin, fingerprint ID, password, etc. In addition, it also helps in bypassing FRP (factory reset protection).
You don't need any technical skills or a need to root your phone for doing this.
Furthermore, here's a link to the detailed how-to explaining everything in simple steps on how to unlock your phone using DroidKit.
2. Compatible With Thousands Of Devices
It supports over 20,000+ android devices including mobile phones as well as tablets. That covers almost all android devices from different manufacturers except for Oneplus products. However, the company is working on Oneplus devices as well.
3. Recover Lost Data From Your Phone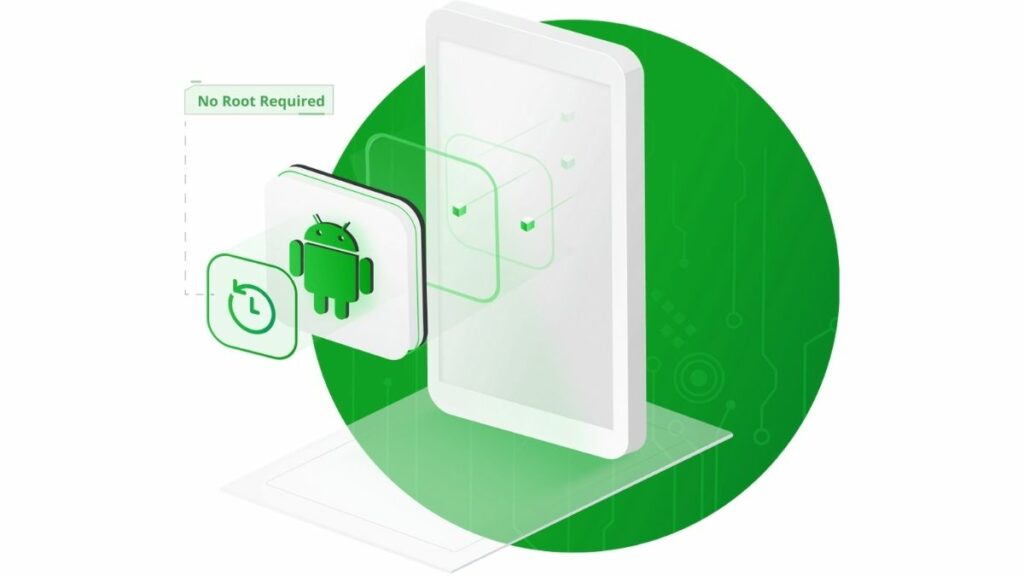 Imagine you have a really nice picture or a very special memory and it gets lost or deleted. We all know how frustrating it can be to lose important files or data.
Fortunately, with DroidKit you can immediately retrieve or recover lost data. With the innovative Quick Recovery technique, DroidKit performs a fast scan on your phone, WhatsApp chats, files, messages, contacts, and more. It scans up to 13 types of essential data, covering almost everything.
Apart from this, it can also extract data from Google account, crashed or dead phone, or even formatted SD cards.
4. Fix All Andoid OS Issues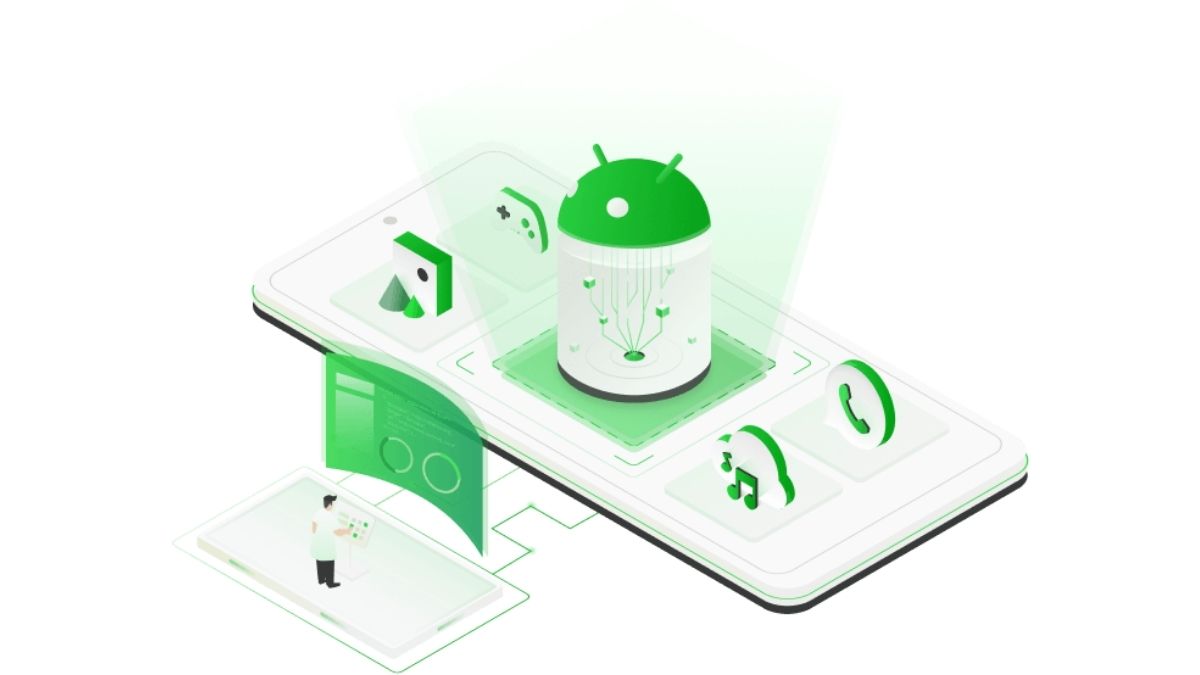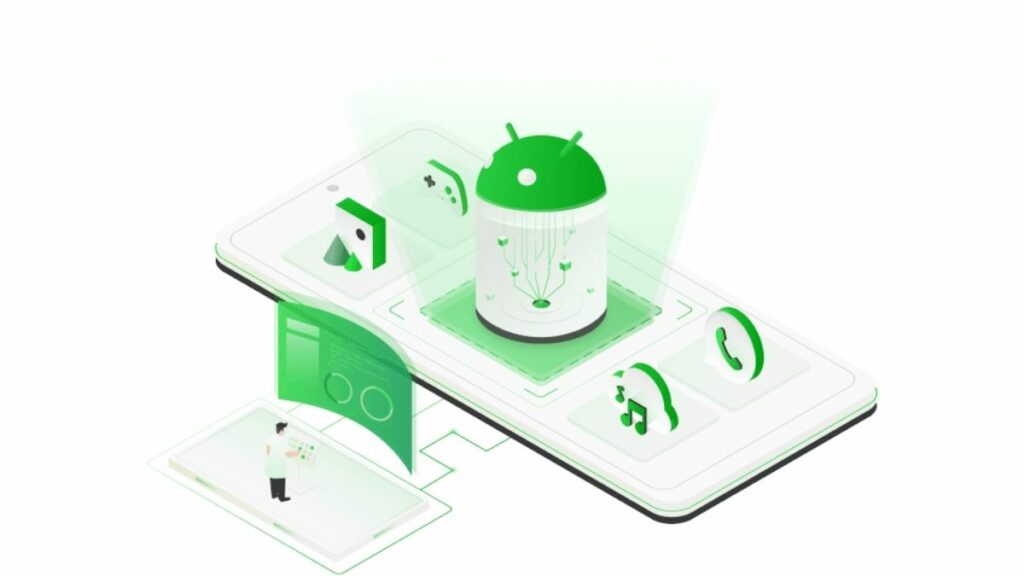 Droidkit can fix almost all types of android operating system issues. It can deal with problems like touch screen not working, black screen, failed camera, apps crashing, frozen screen, etc.
Its makers have designed customized solutions for each Android OS and device model for the highest success rate.
5. Reinstall/Upgrade To The Android Version You Like
For reinstalling or upgrading to the Android version, people usually have to download the right ROM, a flash tool, and even need to root their phone sometimes. In short, it sounds kind of stressful as it's a very complicated process.
However, with the help of DroidKit you can do it in just a couple of clicks.
7. Speed Up Your Phone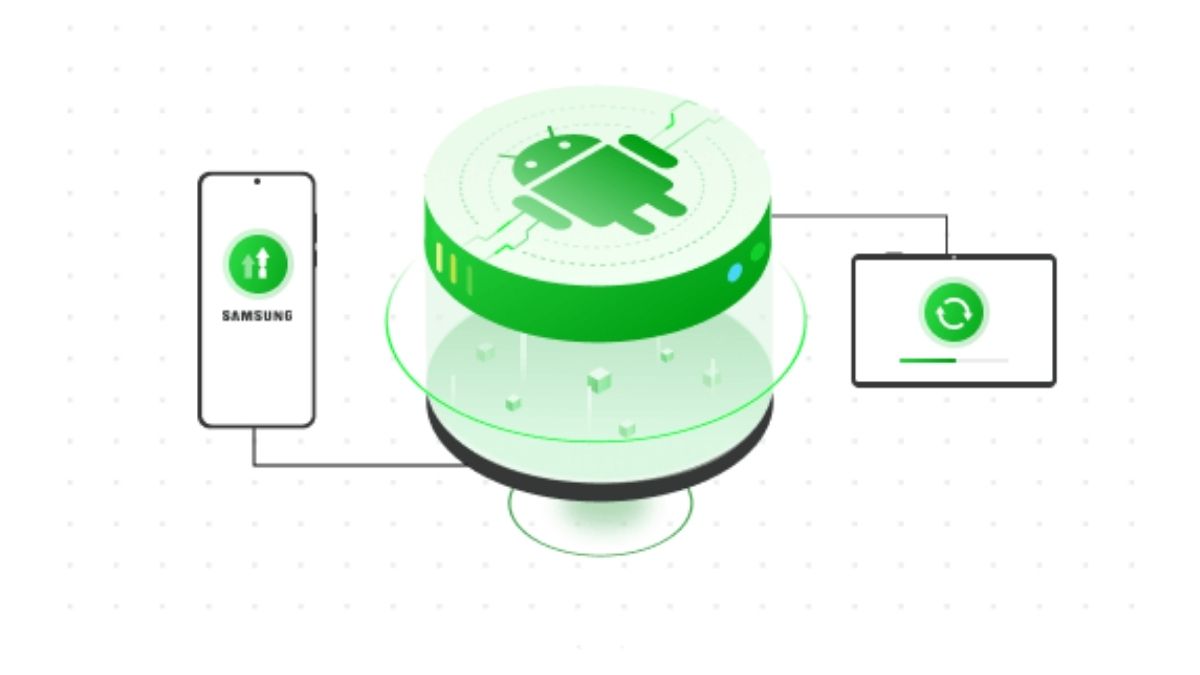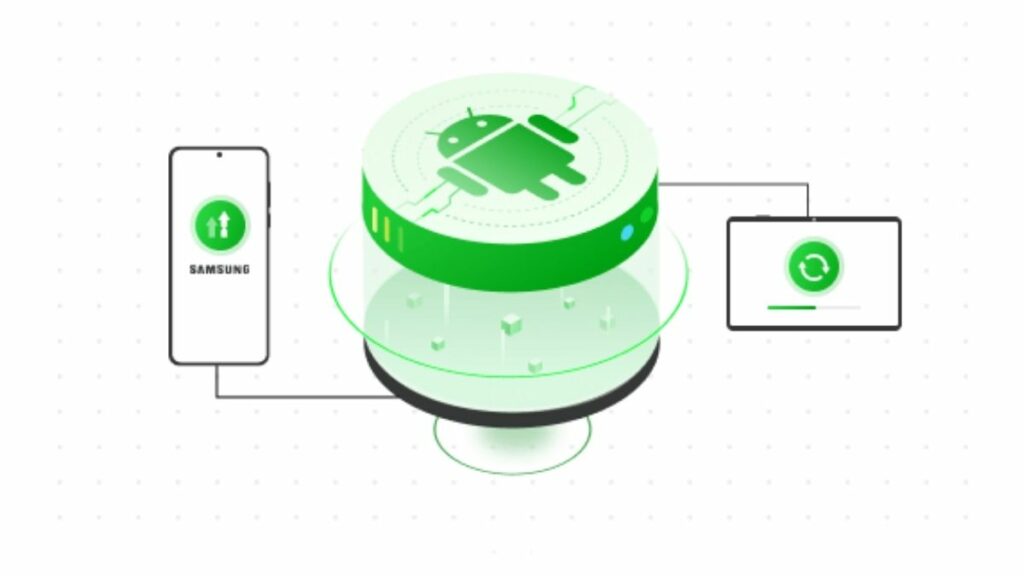 You can free up space and speed up your phone by safely deleting cached and unecessary files.
DroidKit will smartly find out all those apps and files that are taking too much of space and slowing down your phone. Once it's done searching, you can choose and delete files that you don't need.
6. No Need To Root Your Device
There is no need to root your device for most of the operations. However, DroidKit will need to root the device while performing the deep recovery.
DroidKit: Full Toolkit Price
Generally, the price of DroidKit full toolkit is Rs 14,393. However, the company is offering huge discounts and you can easily grab it for Rs 4199.
The full toolkit includes following features:
Recover Lost/Deleted Data
Remove Screen Locks
Fix System Problems
Bypass FRP Lock
Reinstall/Upgrade System
Extract Important Data
Clean System Junk and Cache
In case you want to have just one of the above features instead of the full package, then you can have it at far lower prices. For example: DroidKit Screen Unlock is available for Rs 2099 while the Data Recovery feature is available for Rs 2399.
Similarly, there are different prices for different features. Check out the full price list here.