Short Bytes: Your Facebook search history is saved in the form of a list in your Facebook account. You can access this data whenever you want by visiting the Activity Log on your desktop and the Facebook app on your phone. There you can delete individual searches or delete all the Facebook Search history at once.
F
acebook is mainly about news feed and selfies. But
Facebook Search is great option
to find people rather than searching them in your friend list. And sometimes we also bump into the names of the older mates whose memories are on the verge of diminishes.
Over the years, Facebook Search has transformed from a simple people and page search feature to a full-fledged search engine. Now, it allows us to type search queries in a natural way. However, everything you type in the Facebook search bar safely rests in the search history.
Just like Google, Facebook also uses this history to refine your search results. You can find you Facebook search history in the Activity Log. And you have all the power to delete it whenever you want.
Also Read: How To Use "Facebook's Search Engine" To Find Anything
How to delete Facebook search history completely?
Do it on the desktop:
Click on the Facebook Search bar.
Click on the Edit option in the top-right corner of the Facebook Search bar.
 Alternatively, you can go to your timeline page and click View Activity Log. Then click More (below Comments) and choose Search from the list.
Once you're on the search history page, you can delete individual search queries.
To delete a search, click the edit button next to lock. Click Delete.
A delete confirmation dialog box will appear. Click Remove Search.

To delete all the searches at once, look for Clear Searches option on the top of the page.
Note: Once deleted, you won't be able to get back your search history.
Deleting the searches from the activity log will also remove them from everywhere else they appear. For example, this will also erase the Facebook search bar's recent searches drop-down list after you delete the names from here.
Delete Facebook Search history from your smartphone:
On your phone, open the Facebook app.
Now swipe and go to the section with three horizontal lines.
Scroll down till you find the Activity Log on the list. Tap Activity Log.
Tap Filter on the Activity Log screen.
Scroll down the list and look for Search. Tap Search.
Now, your Facebook Search history will be displayed in front of you.

To remove a search, tap the cross button for the search. Then, tap Remove.
To delete your Facebook Search history in a single go, tap Clear Searches on the top. Tap confirm on the next screen.
So, this way you can remove unwanted search from your Facebook search history. There are some other things you might want to know. For instance, the way to automatically delete your Facebook account after you die.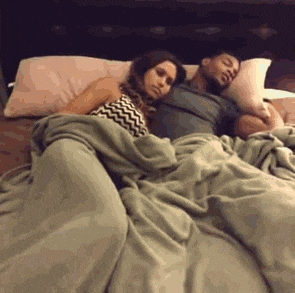 Did you find this helpful? Drop your thoughts and feedback.