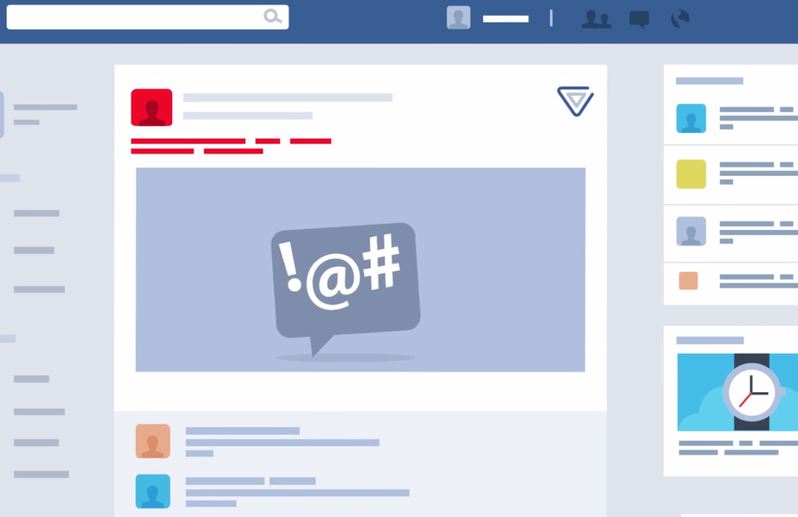 Facebook has been facing several hundred degrees of heat over its confusing community standards lately that tells users what they can and can't post the world's most popular social network. Today, Facebook has updated its community standards to clarify and situation and tell users how to use Facebook without any hassle.
These new standards show that Facebook has tried to distinguish the thin line differentiating the freedom of expression and offensive content.
These guidelines explain Facebook's stance on topics like self-injury, sexual violence, nudity, and violence, hate speech, using authentic identity etc. Know the key points from the updated standards below.
In a web release, Facebook writes that it removes contents, disables accounts and supports law enforcement authorities when there's a risk of harm or threat to people's safety. It reviews and removes posts with threatening language of any kind, be it physical harm or financial. Facebook also mentions about the recently took steps to report suicidal posts.
Dealing with the sensitive issue of online bullying, Facebook doesn't tolerate harassment and bullying. It allows freedom of expression but removes content that specifically targets some private individual. It defines private individual as the people who haven't gained news attention and are not public figures.
Facebook writes that it strictly bans terrorist organizations and other organized criminal activities.
Content promoting and threatening sexual violence is removed including the photographs and videos depicting the incidents of sexual violence. Whenever necessary, such content is also referred to the law enforcement authorities.
Nudity is one such issue which has garnered attention of public debate due the instances of removing breastfeeding pictures etc. Facebook specifically mentions that it will remove the picture of female breasts showing nipples, but it'll allow pictures of women breastfeeding or showing post-mastectomy scarring. Facebook also allows paintings, sculptures, and other art with nudity. Rest, the images showing genitals or fully exposed buttocks and images of sexual intercourse.
Facebook wants you to use your authentic identity on the social network to promote a healthy environment. It removes fake profiles with reports of impersonating other people.
Sharing its updated community standards, Facebook says:
"Our mission is to give people the power to share and make the world more open and connected. We want people to feel safe when using Facebook. Because of the diversity of our global community, please keep in mind that something that may be disagreeable or disturbing to you may not violate our Community Standards."
Read the updated Facebook Community Standards here.
---
 Did this post clarify your doubts about Facebook's policies? Tell us in comments!
Stay tuned for latest technology news from fossBytes!
---