T
he ongoing Bitcoin frenzy doesn't know how to slow down. From people using their
Tesla car
for mining digital coins to cybercriminals
trying to damage
your smartphone while doing the same–, we keep coming across new developments each day.
Just today, I came across another off-beat bitcoin-related news. It pertains to a Dutch-based organization named the Institute of Human Obsolescence (IoHO), which is making efforts to convert our body heat into energy for mining cryptocurrency. In other words, it wants you to use your bodies to produce money.
IoHO is involved in different art and research projects that aim at maximizing human labor to achieve different goals; their body suite equipped with thermoelectric generators for converting body heat into electricity is the most interesting one. The team behind the project envisions a future where algorithms will replace human labor and we'll be absent from working environments.
This art project's prototype suit was built in 2016. A contract is signed between the person who wears the suit; 80% of earnings are for the "worker" and 20% for the institute.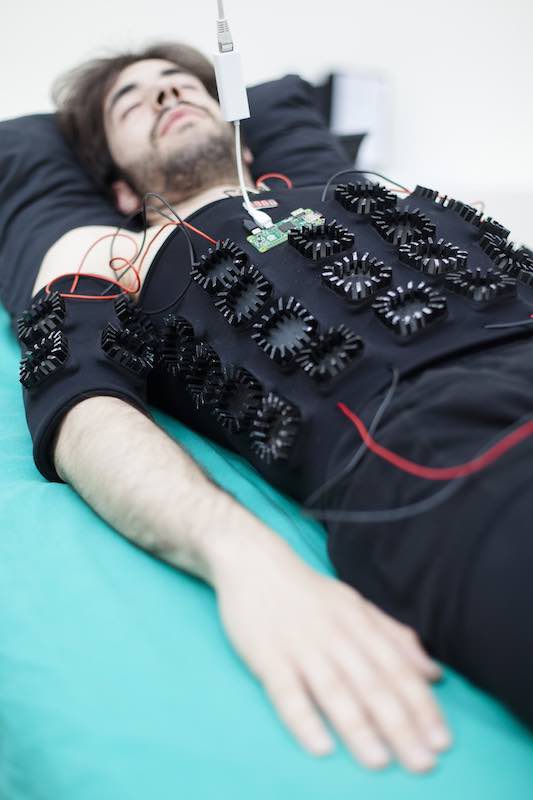 As per the research data, a human body radiates 100 watts of excess heat at rest. After capturing this heat, the converted electricity was fed into a computer that mines cryptocurrency. After involving 37 workers who worked for 212 hours, 127,210 milliwatts were harvested and 16,594 coins were produced.
This cryptocurrency suit project has also been touted as a commentary on the ongoing practices of data collection by large corporations and the growing concern about AI and robotics.
What are your views on this piece of technology-inspired art? Share your views with us.