Call of Duty Mobile, one of the most famous battle royale games, has come up with a brand new season and a battle pass.
Creators are calling the new season 5 as "Steel Legion". It features a new battle royale and a multiplayer mode. A new map called Meltdown is also added in Call of Duty Mobile season 5.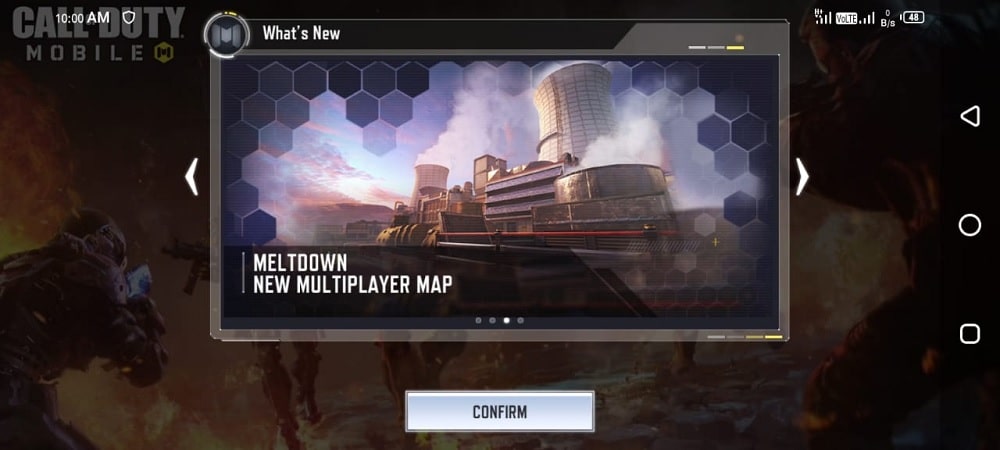 As mentioned in the game's "What's New" section, industrial revolution themed weapons have been launched. A new deadly weapon named Man-o-war, along with new character Ruin has made its debut in COD's new season. Moreover, the penalty for losing a ranked match has been reduced in the game.
Call Of Duty Mobile New Modes
A new mode known as 2v2 Showdown is added to the game. In this mode, two teams, each consisting of two players, battles with random load-outs. The team that captures the stage first or kills the opponent team wins the game. 
What is Gun Game Mode?
In Gun Game Mode, 10 players will fight against each other. The player who reaches 200 points or 20 kills will win the game. A single kill will consist of 10 points in the gun game mode. The toughest part of this mode is the last kill where players have to kill with a knife. The mode will have a time limit of 10 minutes.
What is Prop Hunt Mode?
Prop Hun Mode will allow players to represent themselves as props like lamps, basketballs, and a vase in the game. The opposing team will have to find and shoot the props to win the game. Weapon balancing and jumping action have been modified in the game to make the Prop Hunt mode run smoothly.
Gun Game mode and the Prop Hunt Mode will be introduced in Call of Duty Mobile on April 9, 2020.