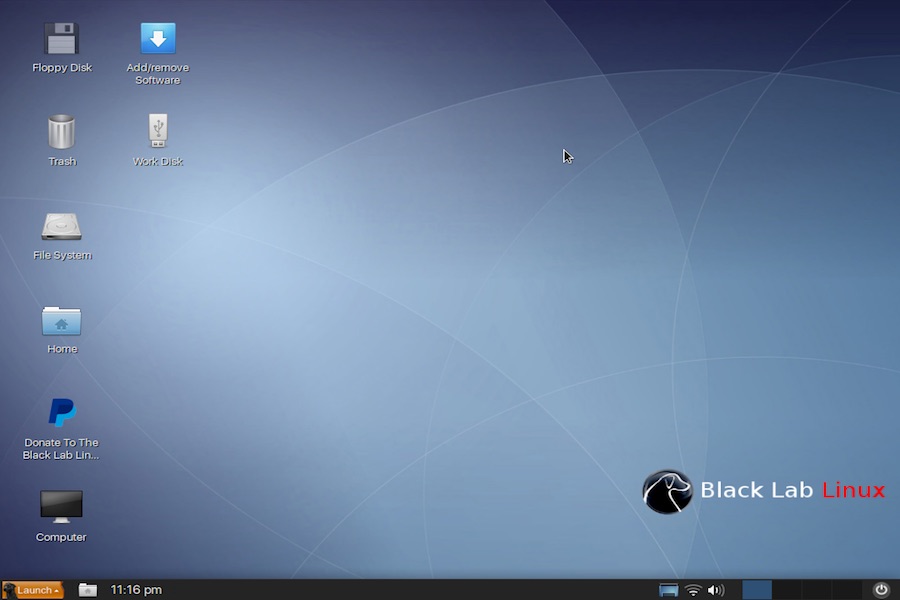 Short Bytes: The Black Lab Linux 7.7, the seventh maintenance update of Black Lab Linux 7 series, has arrived. Based on Ubuntu 14.04 and Linux kernel 3.19, this release incorporates all the latest security updates rolled out to Ubuntu repos. The users can also enjoy updated core apps and Google services in the form of web apps.
T
he Black Lab Linux development team has announced
Black Lab Linux 7.7
. It's the seventh maintenance update to the Black Lab Linux 7 free Linux distribution, which is a long term supported release.
The development team calls this release best-suited for the users who wish to use a distro that's powerful, offers Long Term Support, and easy to use.
Softpedia's Marius Nestor notes that Black Lab Linux 7.7 arrives with security fixes and software updates released in the Ubuntu Linux repos.
Black Lab Linux 7.7 release comes with multiple updated core applications. These packages include Chromium Browser 51, Thunderbird, ICE SSB Tool, Gnumeric, Gimp, VLC media player, Audacious, and Abiword.
It's also interesting to note that 7.7 release comes with the integration of various Google services as web apps. Now you can enjoy Youtube, Google Maps, Google Contacts, Google, Calendar, Google Hangouts, and Google Drive web apps.
The Black Lab Linux development team says that 7.7 release still uses 3.19 kernel because it's a security and app update. For newer kernel, the preview version of Black Lab Linux 8 is recommended.
The next version, Black Lab Linux 7.8, will be released in February 2017, followed by 7.9 release.
Currently, Black Lab Linux 7 series is based on Ubuntu 14.04 LTS. The users can expect to an upgrade to Ubuntu 16.04 in Black Lab Linux 10. After that, the project plans to move to Debian.
If you plan to grab the latest ISO build of Black Lab Linux 7.7, you can get it from the project's website.
Did you find this article helpful? Don't forget to drop your feedback in the comments section below.
Also Read: Debian GNU/Linux 8.6 Released With Updated Components