Amazon is back with the extremely cheap deals that it uses to lure shopping addicts. Just like last year, we are going to see many exciting products and new launches on Prime Day 2019.
When is Prime Day 2019?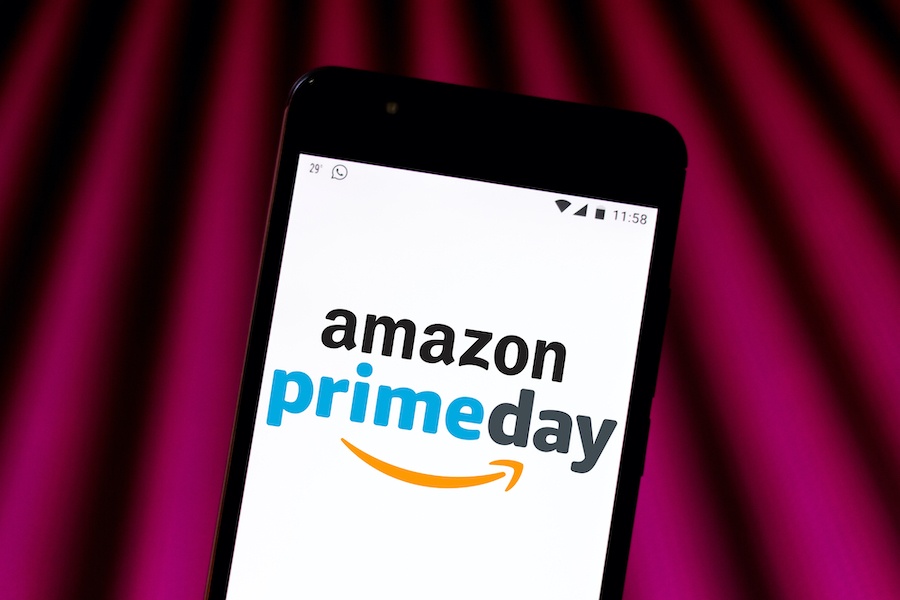 The Amazon Prime Day 2019 in the US started on July 15 at 12 am PT. It will last for a total of 48 hours and will end at midnight on July 16.
Get an Amazon Prime subscription
As you might know, this shopping bonanza only happens for people who have Amazon Prime membership. And you can get many products for a lot less price.
So, if you don't want to spend money on the subscription, you can avail the free Amazon Prime trial right now and buy your favorite products before the Prime Day period ends.
Anyway, if you have a subscription and you're waiting for some great Prime Day 2019 deals, then we have got you covered with some of the best early access deals that were available at the time of writing.
Amazon Prime Day 2019 Deals (US)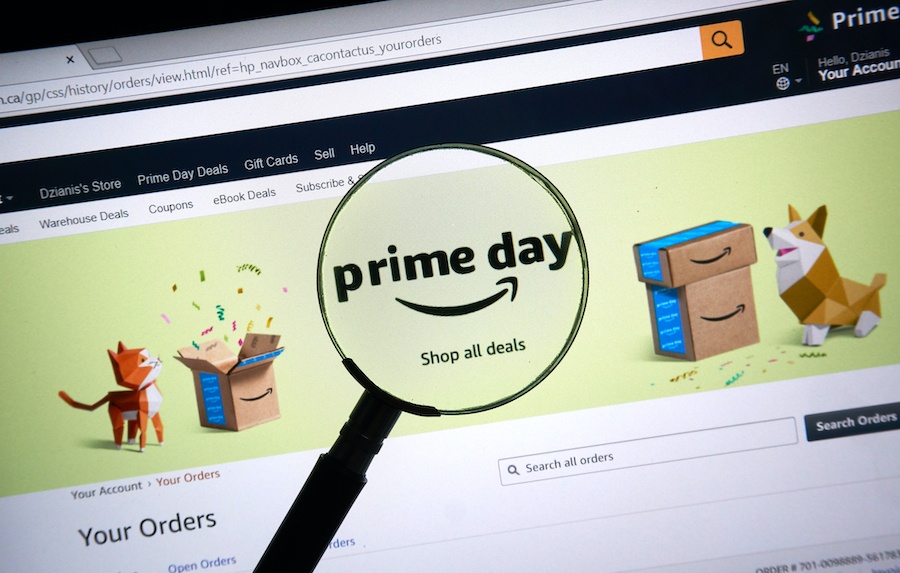 Fire TV And Fire TV 4K
If you're a big fan of Amazon's streaming sticks then this the right time to grab one of them. A regular Fire TV stick is available on a Prime Day deal price tag of $14.99, and you can get the Fire TV 4K if you don't mind spending a few bucks extra hich is $24.99.
Amazon Echo Dot (3rd Gen)
Another cheap Amazon device you can buy on Prime Day is the third-gen Echo Dot smart speaker, which is powered by Alexa. You can choose between Charcol, Sandstone, and Heather Grey color options and all three of them are offered with a price tag of $22.
Amazon Echo (2nd Gen)
Now, if you want a lot more sound out of your Alexa speaker without hurting your pocket, the 2nd-Gen Echo is available for $50. You can also get Walnut Finish as an extra color option over the Echo Dot.
Ring The Bell
For those who are planning to buy the Ring Video doorbell, Amazon is giving them two options by bundling the doorbell with Echo Dot.
For $70, you can get a WiFi-enabled Ring video doorbell (reg price $125) and a 3rd gen Echo Dot for free.
If you can spend $100 more, you can grab the Ring Video Doorbell Pro (reg price $274) with Echo Dot for $170.
Beats Solo3 Wireless Headphones
This pair of wireless headphones offer a premium sound experience and provide a massive battery backup of up to 40 hours on a single charge. So, you can practically use them for a week before you need to recharge them.
You can get the Beats Solo3 wireless Prime Day deal for $139.99 (reg price $195)
Gaming Laptops – Prime Day 2019 Deals
ASUS ROG Strix Scar Edition
The Prime Day rain shower also brings some cool deals on gaming laptops. You can get your hand on the ASUS ROG Strix Scar Edition gaming laptop for just $989 (reg price $1,299) as a limited time deal.
The gaming machine packs an 8th Gen Intel Core i5 chip combined with 16GB DDR4 RAM, 144Hz 17-inch display and an Nvidia GTX 1050Ti graphics card.
Asus FX504 15.6″ Gaming Laptop
You can take a look at the ASUS FX504 15.6-inch laptop with a lesser 8GB DDR4 RAM and 256GB SSD onboard. It's available for $749 (reg price $893) as a Prime Day deal.
Dell G5 15 5590 (2019 Editon)
At roughly the same price, you can also buy the G5 15 budget gaming laptop from Dell. It's available with a Prime deal price tag of $799 (reg price $899).
The 15.6-inch budget machine packs an Intel Core i5 8300H quad-core CPU, Nvidia GTX 1050Ti 4GB graphics chip and 1TB HDD+128GB SSD combination.
Acer Predator Helios 300
The Acer Predator Helios 300 15.6-inch laptop is available for $899. So, if you can spend $100 more, you'll get the Nvidia GTX 1060GB graphics card and Intel Core i5 8750H processor.
Asus ROG Zephyrus
There is also a higher priced ASUS ROG Zephyrus S gaming laptop available at a discount Prime Deal of $1229.99 (reg price $1799). It packs an Nvidia GTX 1070 graphics chip, 512GB SSD, and 144Hz display as some of the selling points.
Smartphones – Amazon Prime Day Deals 2019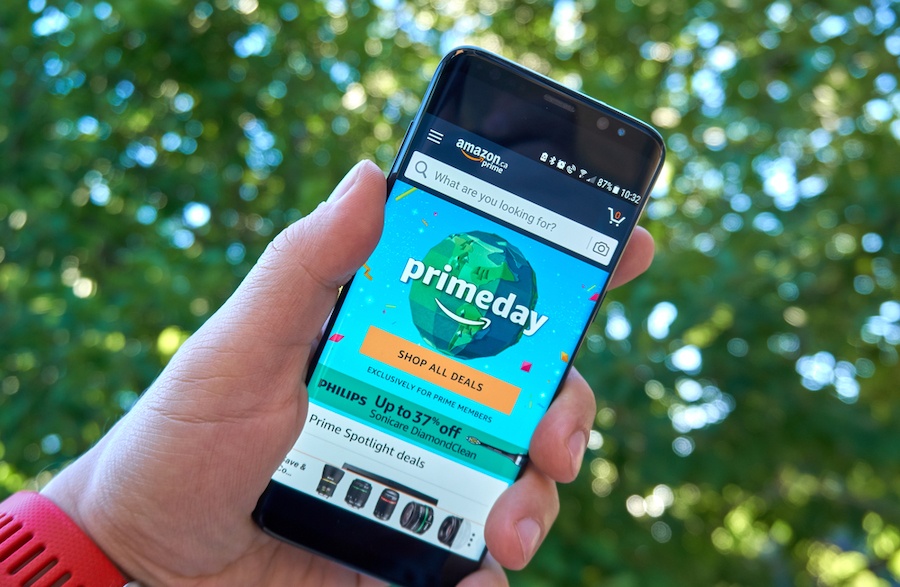 Razor Phone 2
What could be one of the steal deals on Amazon Prime Day 2019 is the Razor Phone 2. It packs the rarely seen 120Hz display, 8GB of RAM, SD845, dual Front-facing speakers, and supports wireless charging.
The popular gaming smartphone is available for purchase with a price tag of $399 (reg price 720).
Google Pixel 3 XL
While we're waiting for the next Pixel to arrive, Amazon has thrown out a compelling deal for last year's Pixel 3 XL. You can get the unlocked Pixel 3 XL 64 GB model for as low as $639 (reg price $875).
Samsung Galaxy S10, S10+, S10E
If a gorgeous AMOLED display and premium body are what you want from a smartphone, you might consider taking a look at Samsung's 2019 flagships.
The Samsung Galaxy S10 128GB Unlocked model is available for a Prime Display offer price of $599. If you want a bigger display, then the Galaxy S10+ 128GB Unlocked will cost you $699.
Also, to make your new phone safe, you can get this Otterbox Commuter Series for the S10 (Prime Day price: $36.99) and S10+ (Prime Day price: $31.90)
Tablets – Amazon Prime Day Deals 2019
iPad 9.7-inch 2018
When it comes to tablet computers, Apple's iPad is the first choice many people would go for. Even the entry iPads pack enough juice to carry out most of our daily tasks.
As part of the Amazon Prime Day deal, you can easily grab the iPad 9.7-inch 2018 model which supports the Apple Pencil for just $299 (reg price $329).
Kindle Fire 7 2019 Edition
For those trying to find a lightweight entertainment device, the new 2019 Kindle Fire 7 could be the perfect pick for that too when Amazon is selling the 16GB model for just $29.99.
If you want more storage, then you can go for the 32GB model after paying $49.99 as part of the prime day deal.
Kindle Fire HD 10
Speaking of Fire tablets, Amazon has also cut down the price of the larger Fire HD 10. It's now available at a heavy discount rate of $99.99 (reg price $149.99).
Fire HD 10 is a bit older but it still packs compelling features like the support for Dolby Atmos audio with Stereo speakers and up to 10 hours of battery life.
So, guys, these were some of the best deals on Amazon Prime Day 2019 we have found so far. We'll continue to expand this list. So, keep checking back once in a while before the offer ends.