Anime has always been a pillar of support for me. During the Coronavirus period and subsequent lockdowns, it has been my go-to thing and kept my head above water, despite all the negativity in the world. I think this was true for nearly all anime lovers out there. Now that Kissanime, one of the biggest free anime streaming sites, has been shut down the future of online anime streaming and anime watchers floats in uncharted waters. This is why I have compiled the list of best free Kissanime alternatives for you.
Best Legal Kissanime Alternatives 2020
AnimeLab
Crunchyroll
Netflix
Animetosho
Funimation
Why was Kissanime shut down?
Kissanime.ru was one of the biggest anime streaming sites. According to a report, it was the most visited pirated website after Pirate Bay. But as with all pirate websites, there is always a looming threat from authorities and copyright owners, since pirating content is illegal after all.
On August 14th, Kissanime came up with a notice on its website that read, "Our beta servers have been taken down by copyright holders, this could lead to the close of the website. We will make more announcements after we have the decision." In just a matter of few minutes, Kissanime started trending on Twitter, with people speculating about the website's demise.
And that's precisely what happened. Kissanime shut down once and for all. If you visit the website, you will come across a notice that reads, "All files are taken down by copyright owners. The site will be closed forever. Thank you for your support."
The online anime streaming site operators haven't put out a statement. However, it is speculated that since Japan criminalized manga piracy back in June, this was bound to happen. The matter of fact is that the Kissanime ship has sailed. The only thing we can do is lookout for the best Kissanine replacement websites.
Also Read: Free Anime Streaming Sites To Watch Anime Online And Legally
Copyright owners and Pirate websites and have been playing cat and mouse for years, and it's always the users who bear the brunt. Therefore, here I have listed the best legal alternatives to Kissanime to stay for a long time.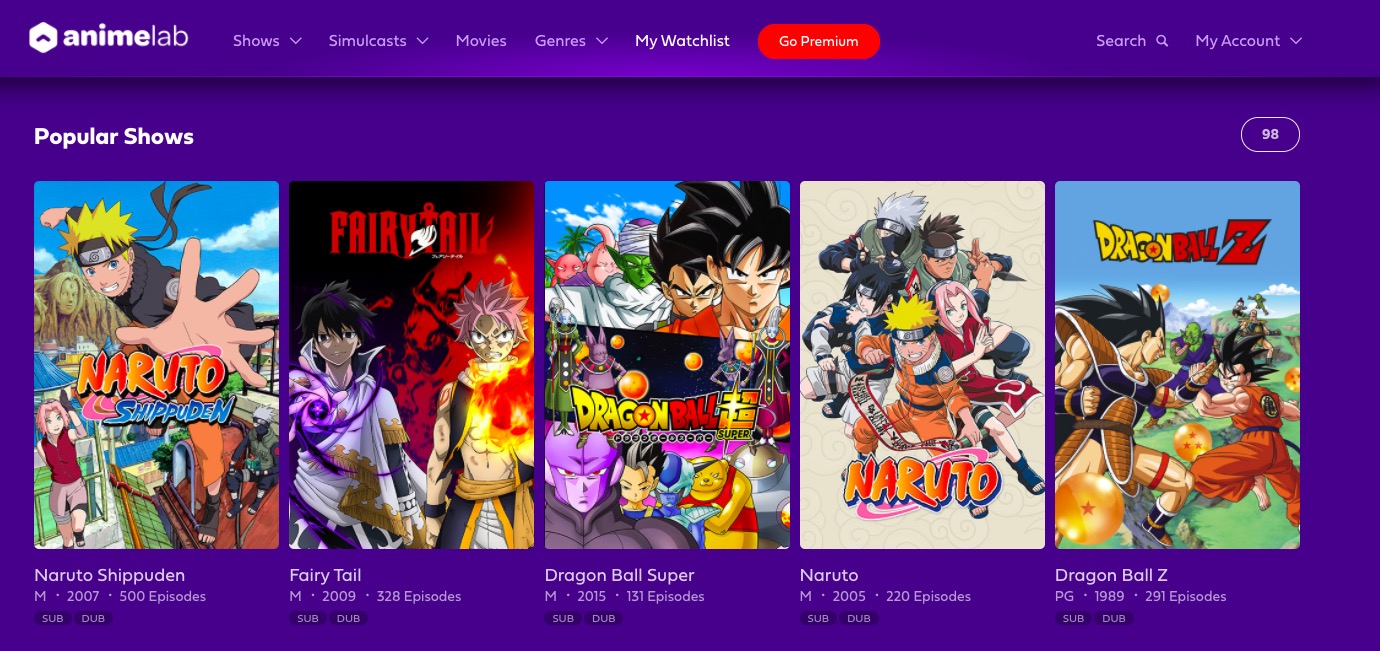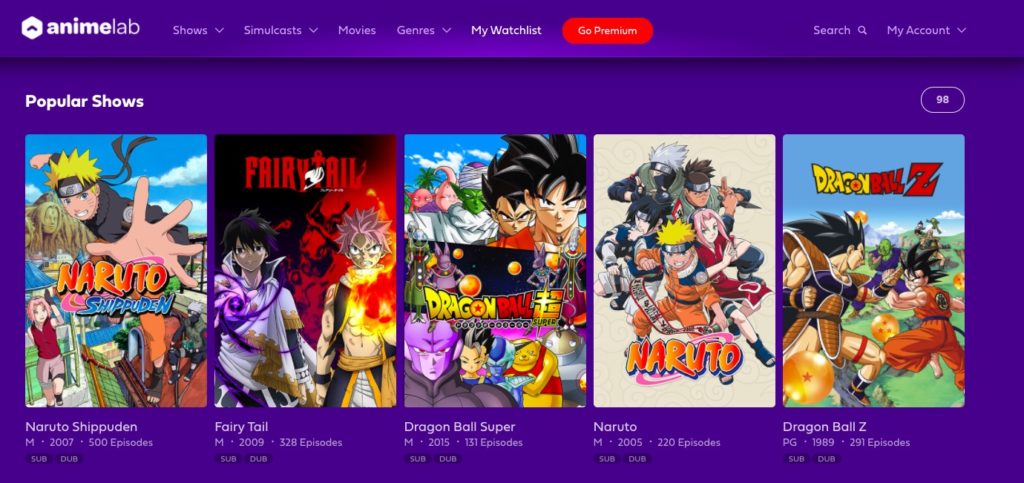 Animelab is one of the best free and legal Anime streaming sites on the Internet. It has more than 741 anime tv shows and movies and has all the famous TV shows like One Piece, My Hero Academia, Attack on Titan, One Punch Man, Dragon Ball Super, and more.
Since AnimeLab is a legal anime streaming website, you cannot access the whole anime collection without getting the premium membership. That being said, users can still watch most anime shows for free with certain limitations such as no access to English dubs, ad breaks, and streaming quality capped at 480p.
Apart from the paid subscription, AnimeLab is the best Kissanime replacement website since it carries roughly the same huge Anime catalog. The only prevalent issue with AnineLab is that it is only available in Australia and the Netherlands, but a good-VPN can help you there.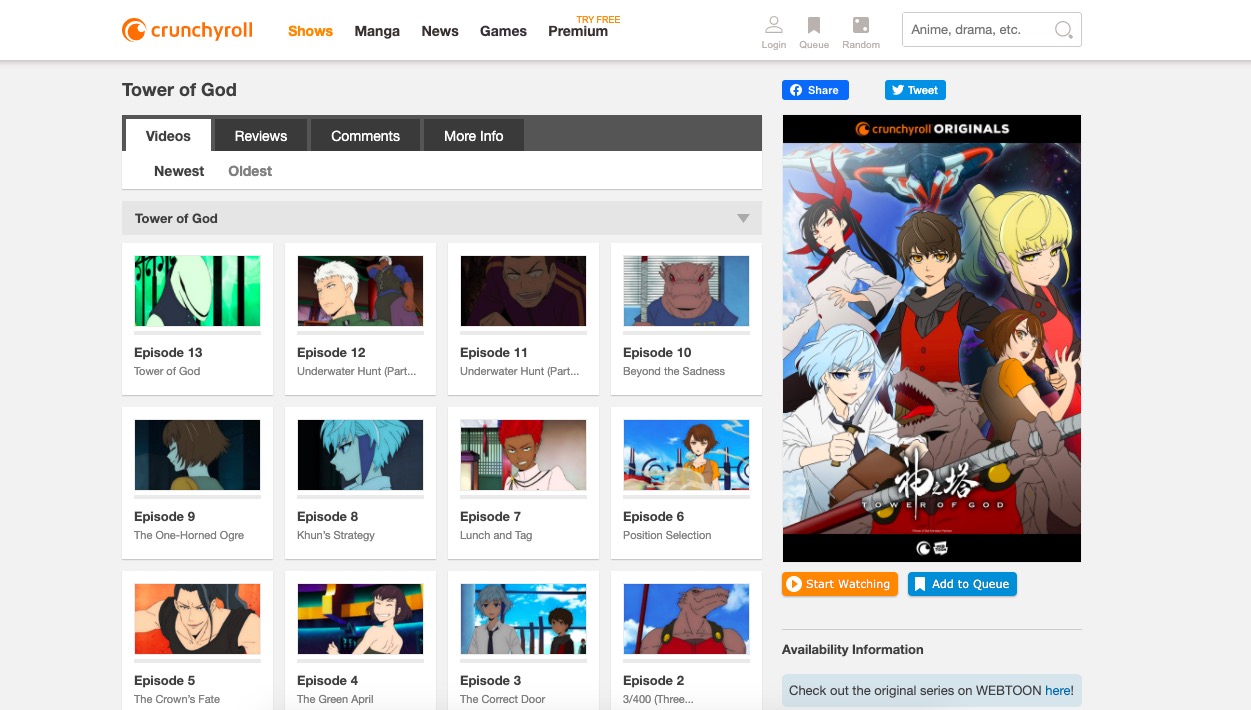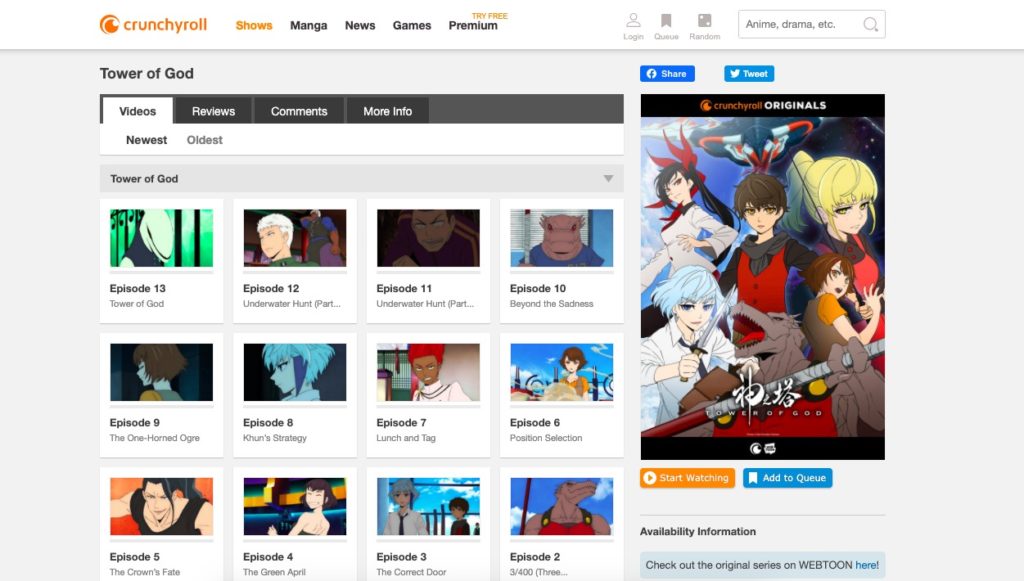 Crunchyroll is another best free Kissanime alternatives for anime streamers around the world. While the legal anime site also has a premium subscription, all anime shows are entirely free to watch with no streaming quality restrictions, however ad-supported.
The only big problem with Crunchyroll is that a lot of content is restricted and only available in certain regions. Despite using NordPass, one of the best-paid VPNs, I couldn't bypass the nagging licensing limitations policy.
Thankfully, you can get rid of the licensing limitations through the CR – Unblocker extension available on Mozilla Firefox. Crunchyroll is also the best Kissmanga alternative since it has a wide range of manga collections. However, users will have to subscribe to the premium at $7.99/month+taxes.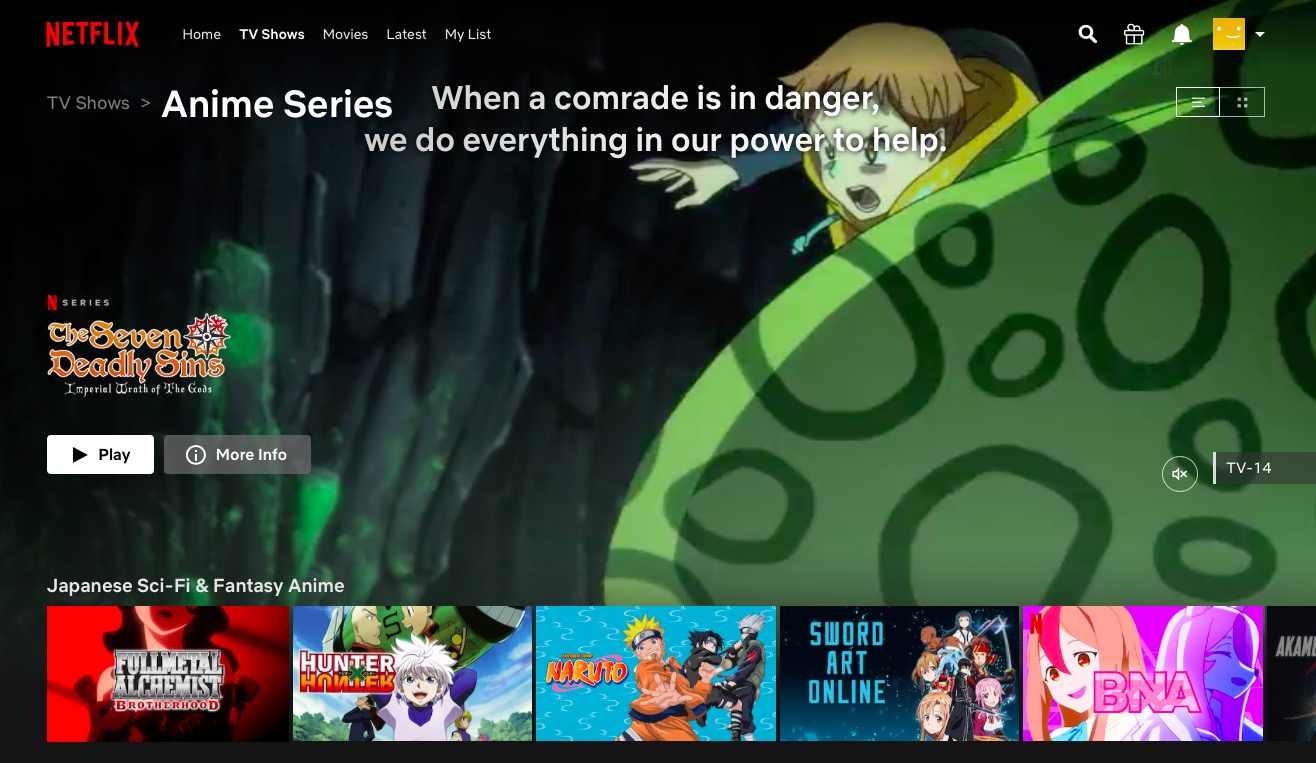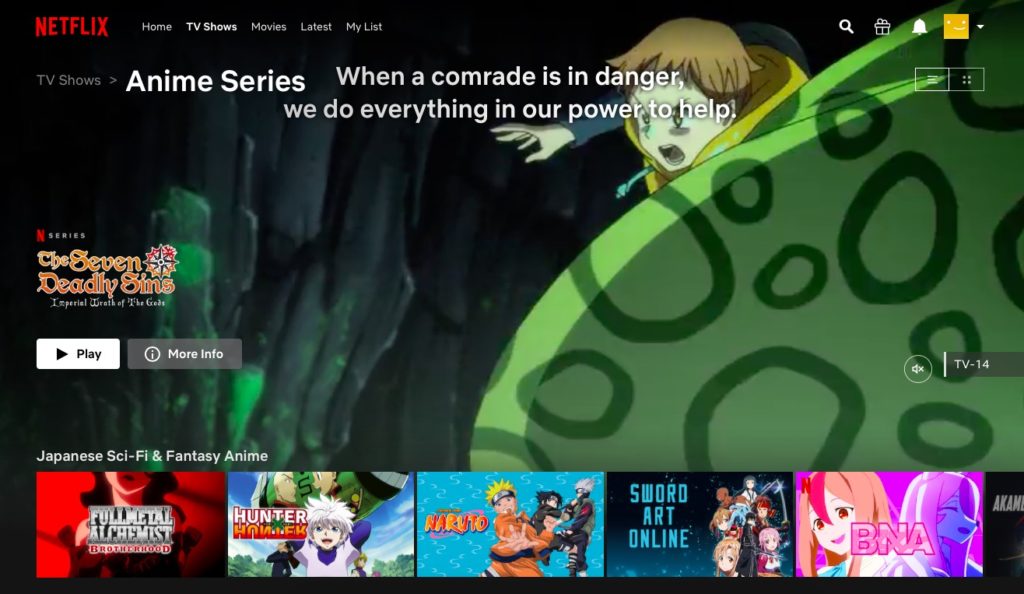 Netflix is home to thousands of TV shows and movies. But not many people know that Netflix has a lot of famous anime shows to offer. In fact, it even has English dubs of several trending anime.
Earlier, Netflix offered only a handful of anime that got people to jump on illegal streaming websites. However, Netflix has upped its anime catalog and now offers tons of Japanese anime. Also, there are several Netflix anime originals such as Castlevania, Violet Evergarden, and more.
Of course, its anime catalog is still small compared to Funimation or AnimeLab, but its growing at a pretty good pace. We believe it will become the best Kissanime replacement website in no time.
We always recommend streaming and downloading anime from legal websites. But, if an anime is not copyright protected, you can download the anime from an anime torrent website.
Animetosho is one of the best alternatives to Kissanime, where you will find thousands of anime, English, and Japanese dub both. Since Animetosho is a torrent website, you can only download anime through a torrent client.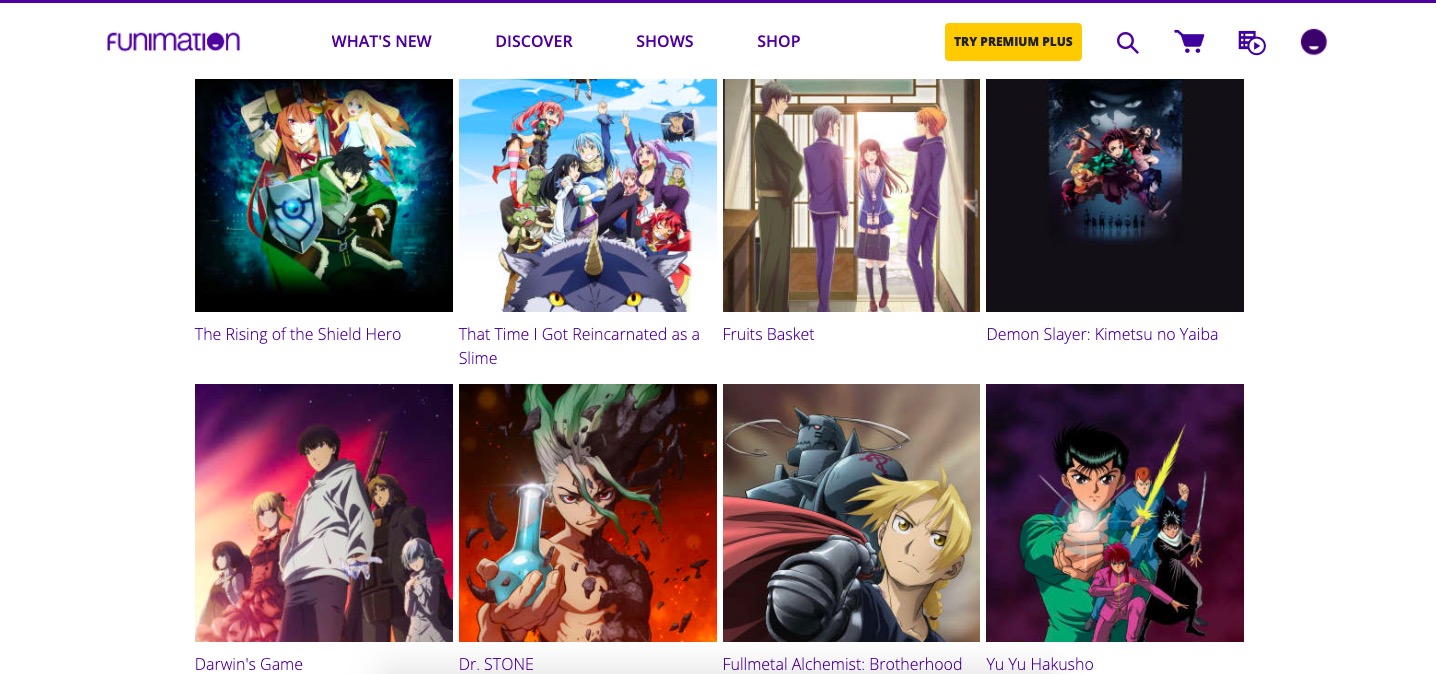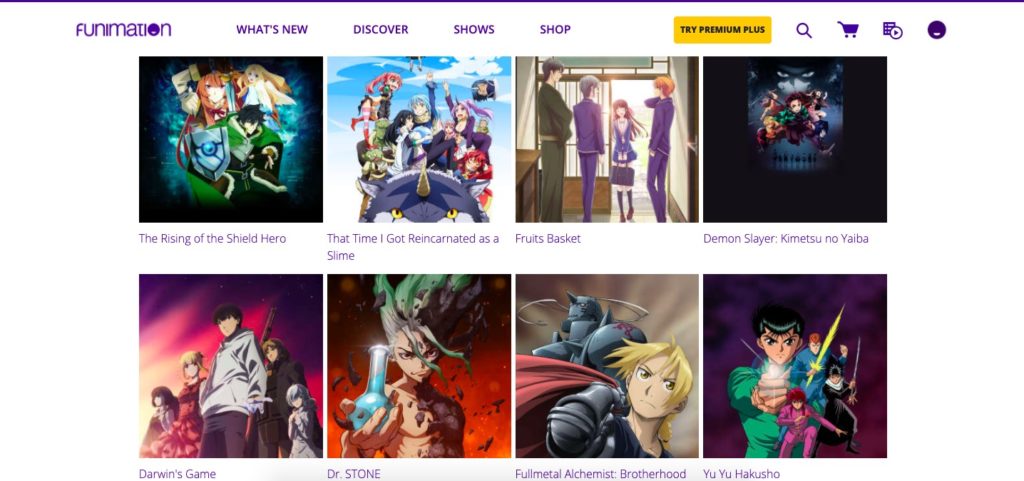 Funimation, owned by Sony, is one of the biggest anime distribution platforms around the world. The platform is known for dubbing anime. Therefore anime enthusiasts who prefer the English dub would absolutely love the Kissanime replacement site.
Most of the anime are free to watch and are ad-supported. The best part about this Kissanime alternative is that there is no streaming quality cap. As of now, popular anime such as The Rising of the Shield Hero, Demon Slayer, Hunter X Hunter, My Hero Academia can be watched for free.
However, the latest episodes of an on-going anime will most likely require a Funimation premium subscription. Funimation is only available in the U.S., Canada, UK, Ireland, Australia, and New Zealand. Although, you can use a VPN to begin streaming on this Kissanime alternative for 2020.
Kissanime Alternatives 2020: Wrapping Up
So these were some of the best Kissanime alternatives where you can watch anime for free. I know that some of these websites don't offer free anime after a trial period but given that anime piracy is illegal, we don't have much of a choice here when it comes to free and legal anime.
Also, if we missed anything, do let us know in the comments down below.