With the internet in the palm of your hands, you can travel anywhere in the world and gather all the information you need in the blink of an eye. There are a lot of useful internet services that can assist you in booking hotels, restaurants, flights and help you with all your travel queries.
Such travel services help you to plan your travel itineraries ahead of time and ensures a safe trip. Thankfully, there is no shortage of apps in Android Play Store to assist you in all kinds of travel-related information. We have compiled a list of best Android travel apps that can assure a worry-free trip for you. So, let's tell you about them:
Best Android Travel Apps In 2018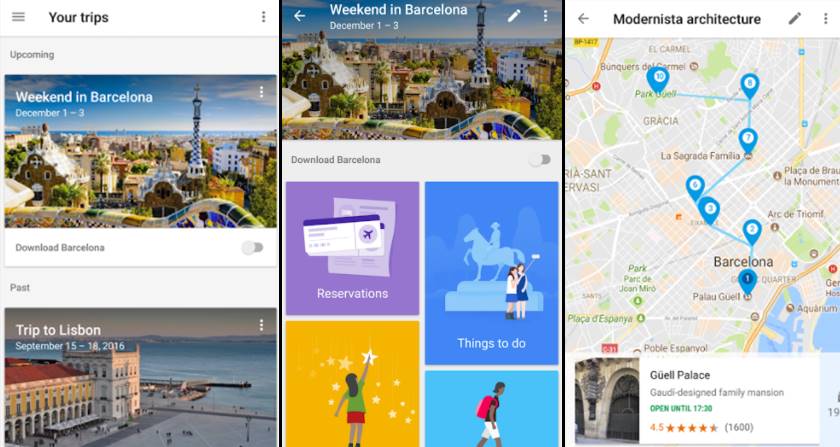 Google Trips is an all-in-one travel planning app. It gathers your travel reservations from Gmail and organizes them automatically. It can collect flight details, hotel and car reservations, and other trip-related information that is available in your emails. Also, it can provide recommendations and show you tons of cool sights that are available near and far based on your interests.  The app is also available offline. You can save your trip details and access them in an offline mode. Overall, the app can be a perfect Android trip planner app.
It is free with no ads or in-app purchases.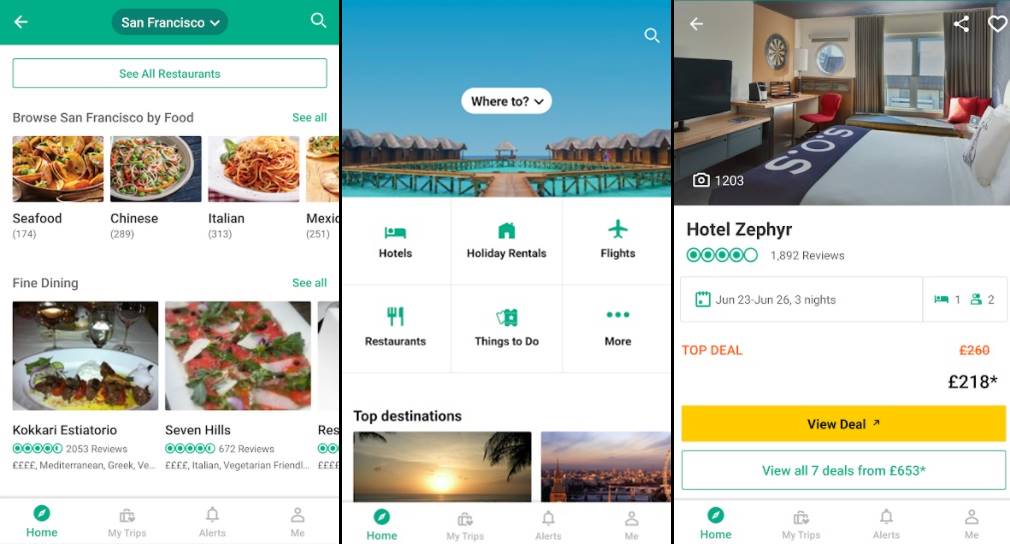 TripAdvisor has over 100 million downloads and is one of the best travel apps for Android. You can find the lowest airfare, best hotels and restaurants, and other travel-related content. You need to sign-in to use the app. It permits you to browse through millions of reviews, opinions, videos, and photos posted by other travelers. It also includes interactive travel forums. You can explore restaurants by food type, range, or ratings, and even discover options near you.
This travel itinerary app is free and contains ads.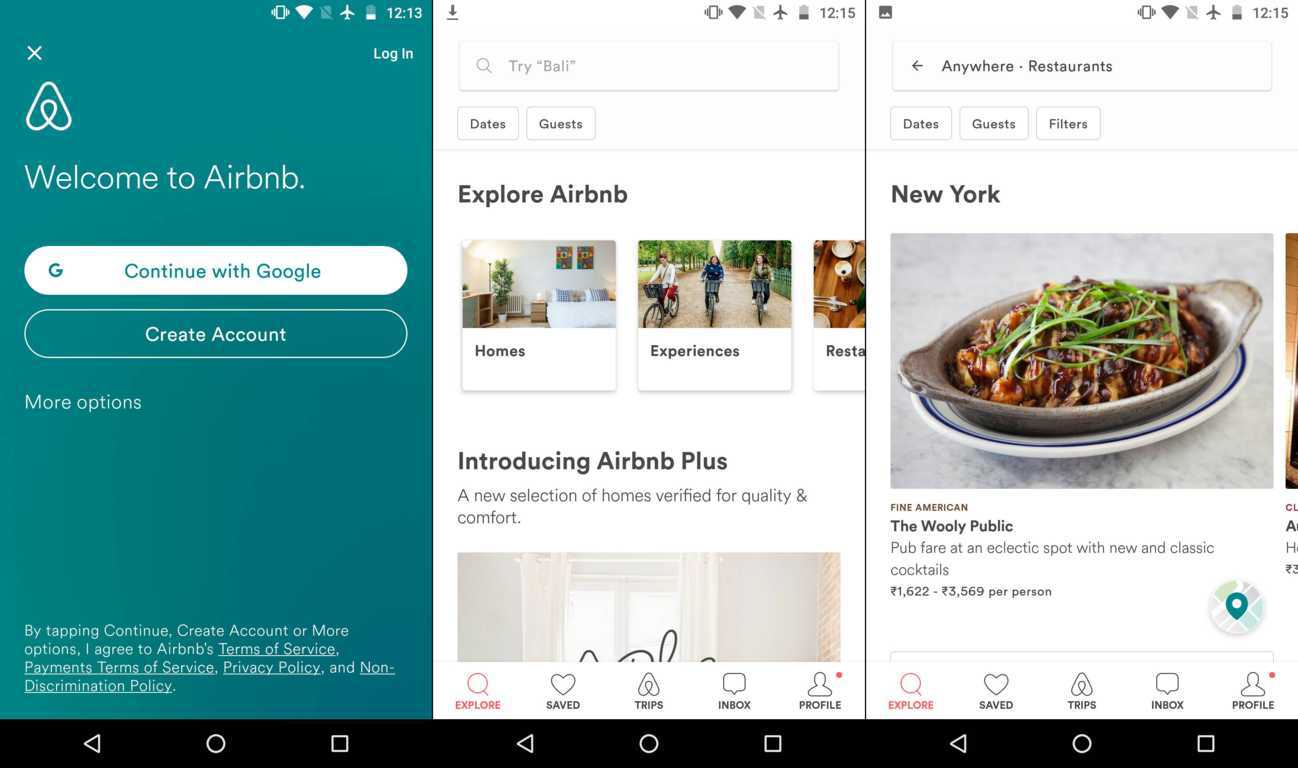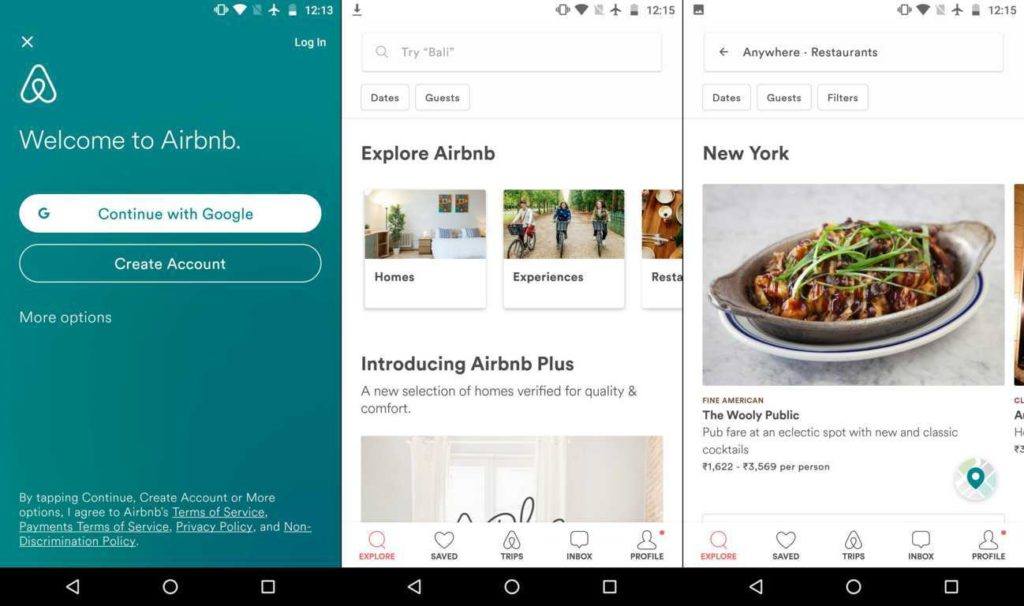 Airbnb is a favorite among travel guide apps that allows its users to search for and find unique accommodations across the world. It covers over 4 million vacation home rentals across 200 countries. You can book vacation home rentals and travel experiences for a solo journey, family vacation, or business trips. You can even save your travel experiences and places and invite your friends to plan the journey with you. Moreover, it also permits you to message your hosts and get directions to your rental home. A lot of users prefer this app as a travel companion.
Airbnb is free with no ads.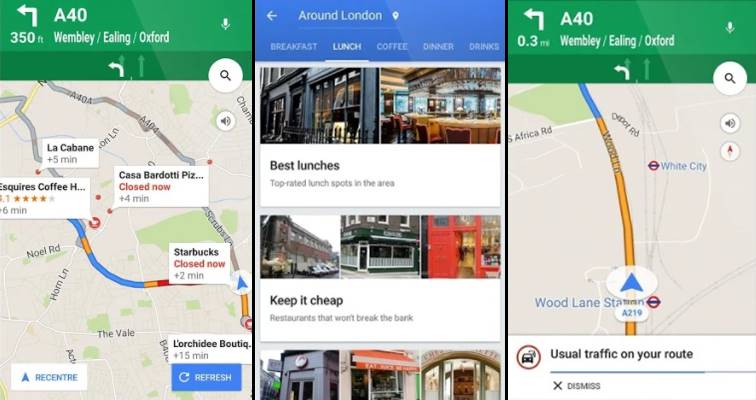 Google Maps is one of the essential travel apps. It has information and maps of over 200 countries and information on public transformation in more than 15,000 cities. It allows you to choose a destination and plan the shortest route to it. Also, you can even use the map offline. For that, you need to download the area of interest and later access it in an offline mode. Moreover, you can get reviews, ratings, and pictures of millions of places, and also find top-rated restaurants and local businesses.
Google Maps is free for all users.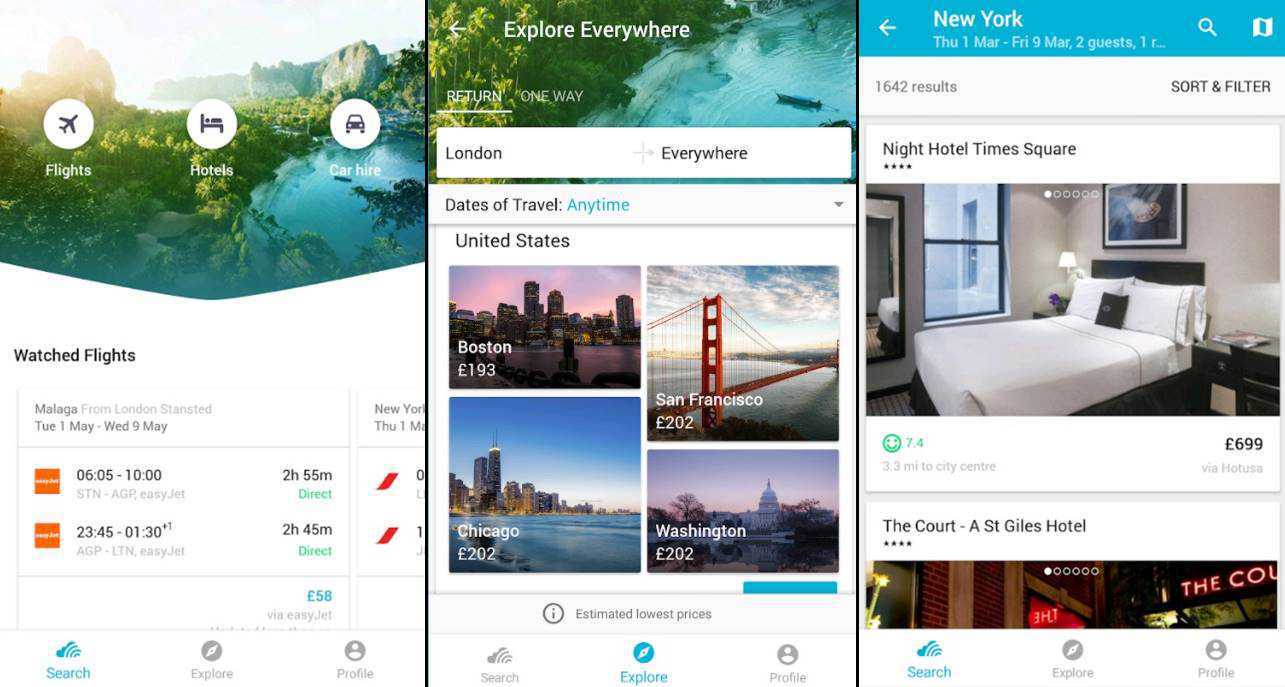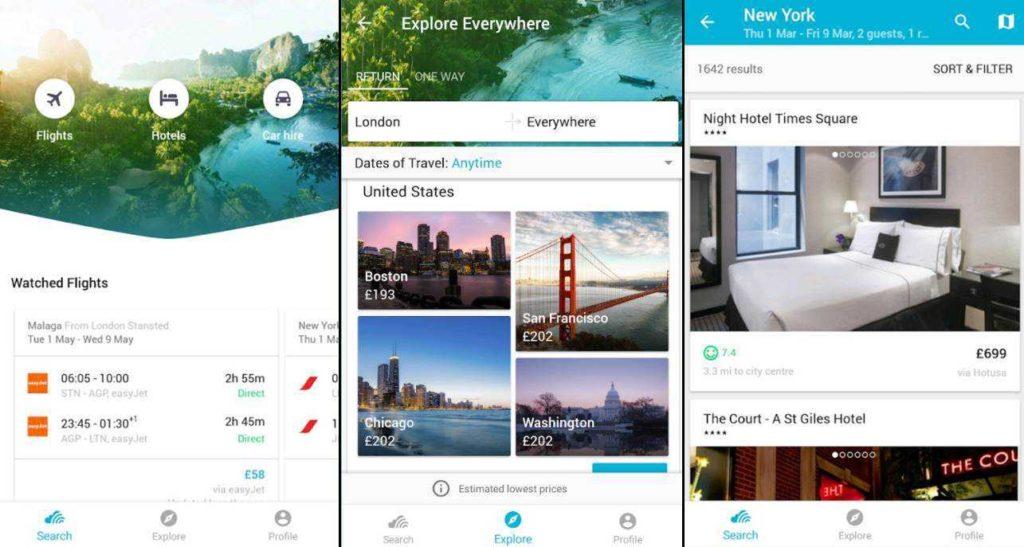 Skyscanner is an award-winning travel app that provides the best airfare on flights to anywhere in the world. Users can explore flight deals for both domestic and international destinations. You can book flight tickets directly from the app and also search for cheap hotels and car rentals. Also, with the price alerts feature, you can get notified when the price of your flight changes. It is available globally in over 30 different languages.
The app is free and contains ads.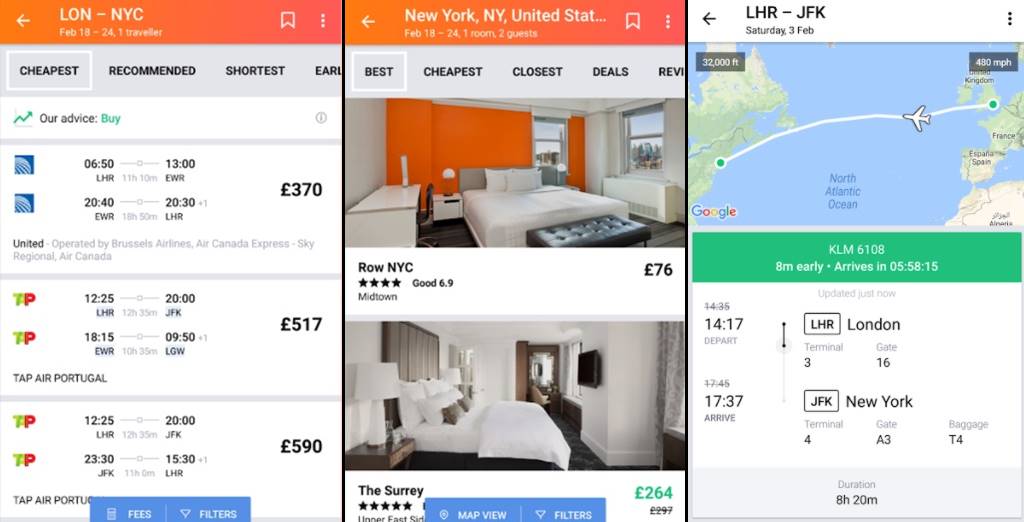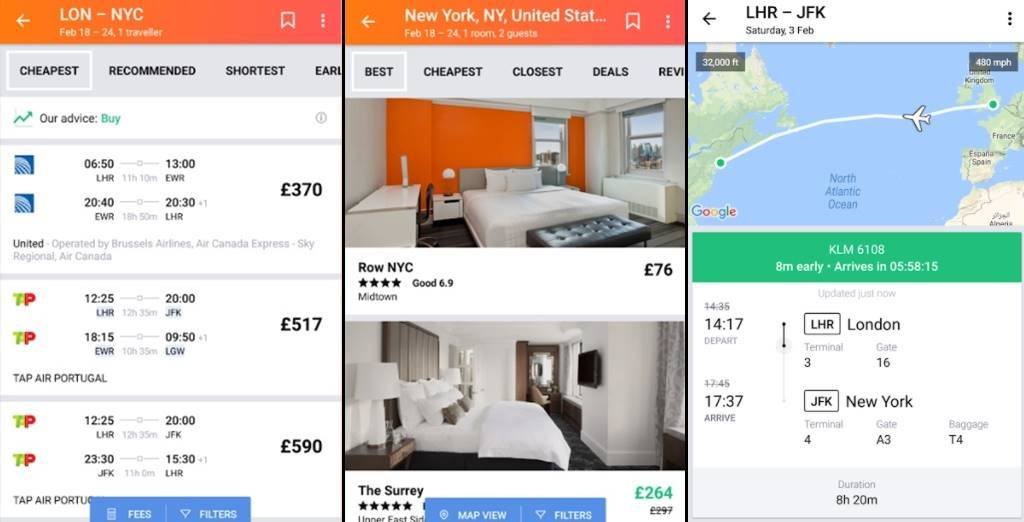 Kayak is an all-in-one app that is excellent for planning, booking, and traveling. It has won multiple awards ever since its release. It allows you to search for great deals on flights, hotels, and rental cars, book flights at the right time, organize your travel plans, etc.  You can navigate your way around the airport, find shops, food, coffee, restrooms, and more. It even permits you to access your itinerary and airport maps without an internet connection. Moreover, it includes price alerts, a flight tracker and you can also share your plans with friends and family.
The app is free and ad-supported.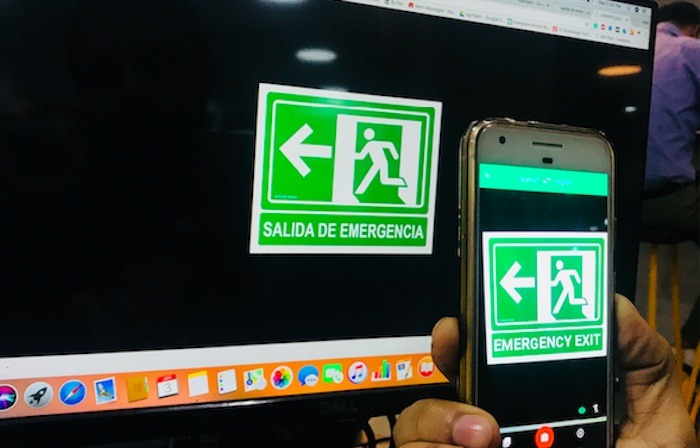 Google Translate is one of the best language translating app available in the market. You can convert words, phrases, or texts from one language to another. It has support for more than 60 different languages. The app even allows you to translate texts from images captured by your phone camera. Moreover, you can even opt for offline translations. For that, you must download packages for the desired language. It is one of the must-have apps when you are traveling to a foreign country.
The app is free with no ads or any in-app purchases.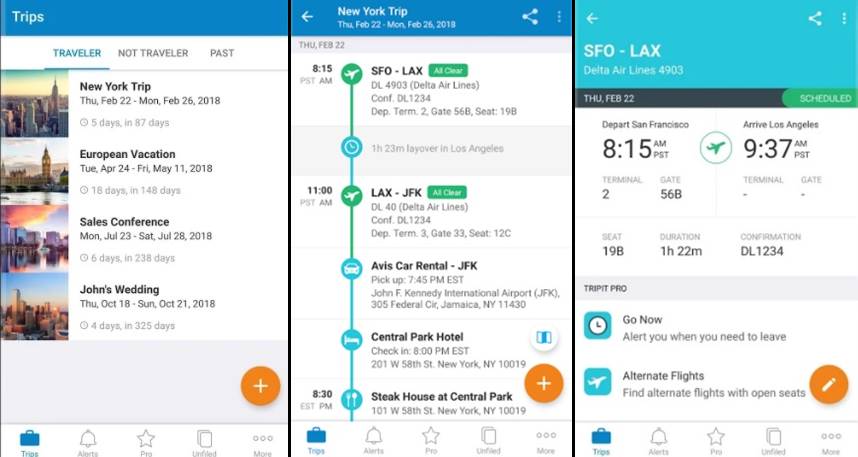 TripIt organizes a master itinerary for each of your trips. It imports your travel details from your Gmail or other email accounts and organizes a perfect trip for you. You can also forward your confirmation emails to TripIt, and your travel plans will be instantly arranged. It builds an organized itinerary of your flight boarding times, hotel check-ins, etc. It will tell you where you need to be and when. You can also share your specific plans or your entire itinerary with any of your contacts.
The app is free and straightforward with no ads.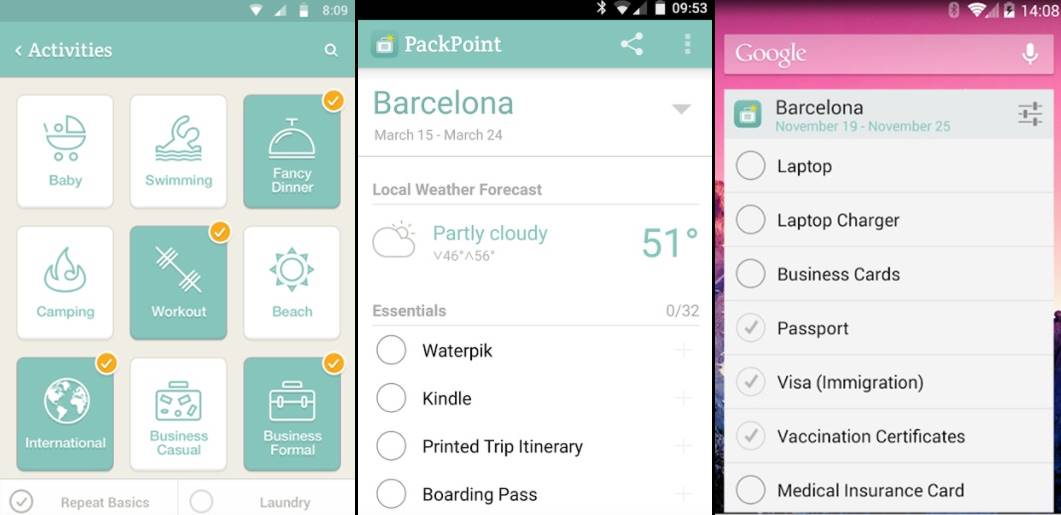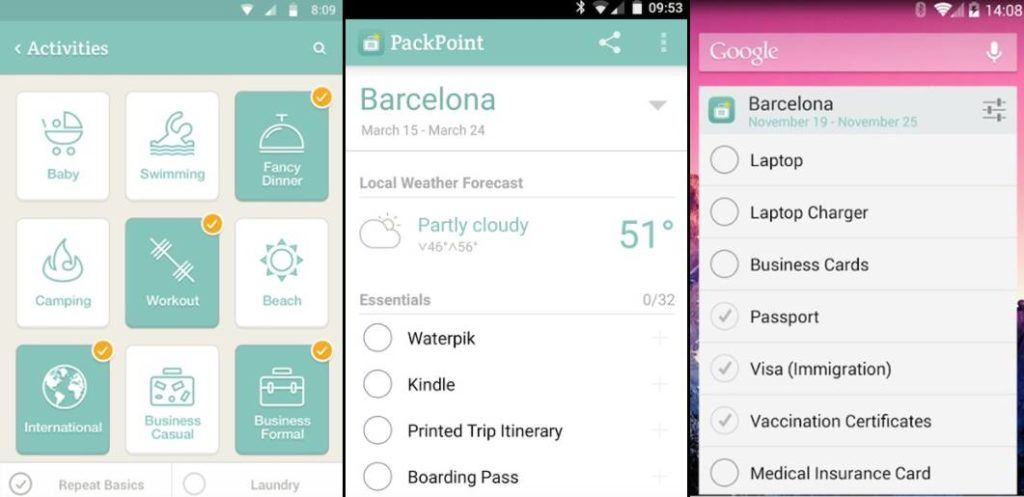 PackPoint is one of the best travel planning apps. It tells you what you need to pack based on several factors like destination, length of travel, weather conditions, etc. Once you built your packing list, PackPoint saves it for you, and you can even choose to share it with your friends. It also includes integration with TripIt and has support for a home screen widget. The app is perfect for travel pros and packing newbies.
It is free and easy to operate.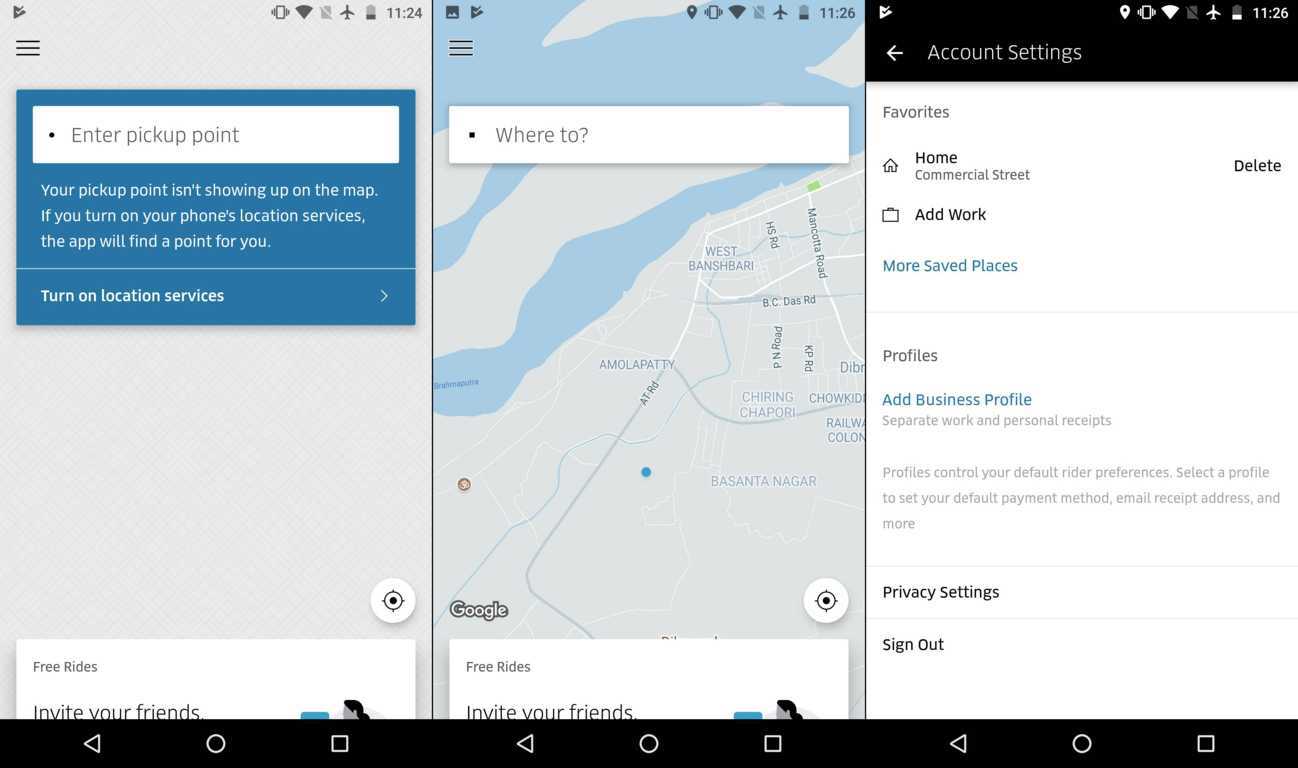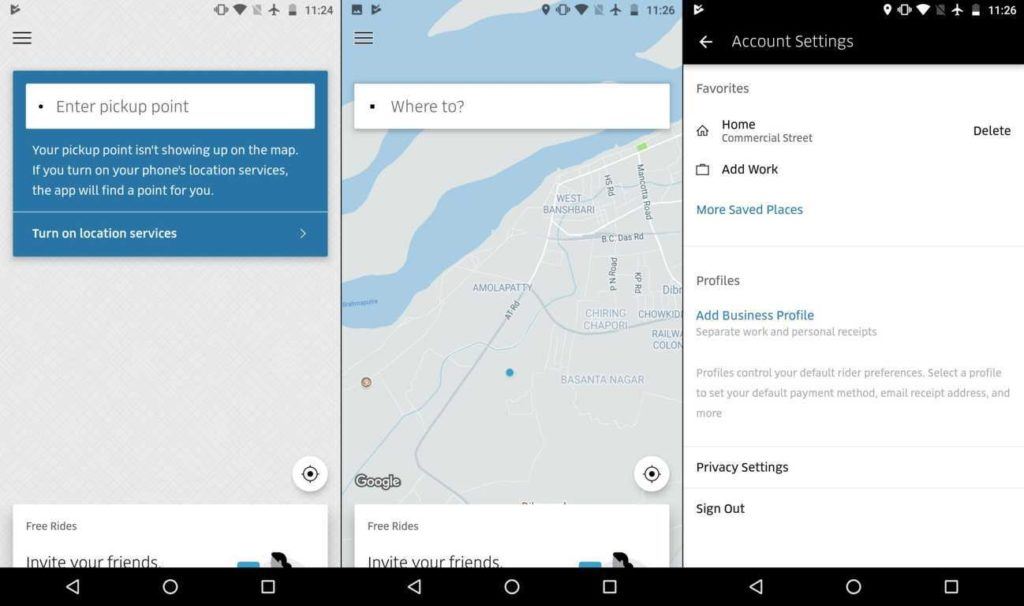 Uber is an impressive ridesharing app that operates in dozens of countries and over more than 500 cities. It provides reliable rides that are affordable, and they are available day or night. The app is quite easy to operate. It uses your location to find where to pick you up. You can even track the arrival of your drive on a map and also see the details of your vehicle. Moreover, after the ride, it allows you to rate the driver and add feedbacks regarding your experience.
It is free with no ads.
Bonus Tip: 
If you are traveling with a group of friends, splitting money for various expenses often involves a lot of calculations. It is best for you to carry money splitting app. Split Money-Share Expenses is one such app that I always download before traveling with a group. The user interface is quite simple. You can divide bills easily, take account of who has paid the bill, and for which particular persons the bill was paid. The app also has provision to note down the transfer of money among various participants of the group. The end result shows the amount of money that has to be paid or received by every member of the traveling group. Splitwise is another such app with additional features.
Did you find this list of best travel apps for Android to be helpful? Share your reviews and suggestions in the comments.