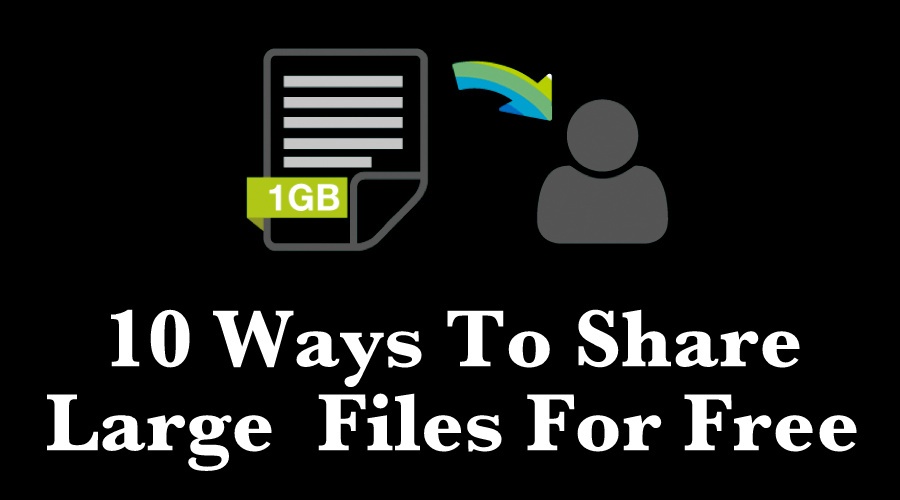 10 Best Free Online File Sharing Websites & Tools
File sharing via email is a frustrating task if you're trying to send a file that's too big. Another set of easy-to-use options exists in the form of file-sharing services that securely share large files online. Here are some useful file-sharing websites and tools that you can try. Let's take a look:
1. pCloud
pCloud is one of the most secure and most used file-sharing websites on this list. You can store and share your files and work on them from any device. It has the highest level of encryption necessary to keep your data safe and secure.
Even if you delete some files, it will keep them in the trash section for some time if you change your mind. Managing files on pCloud is easy thanks to its file management and filter system. The free version gives you 3 GB of storage space which can be later expanded to 500GB/2TB based on the paid plan.
Features: File management, sharing, security, file versioning, file backup, and digital asset management.
Available Platforms: Windows, Linux, Mac, Android, iOS, Web upload
Download Link: pCloud
2. Droplr
Droplr is a renowned file-sharing tool that makes your life easier. It's best suited for sharing the images, thanks to a built-in annotation tool and the ability to type text notes right into Droplr. However, it supports all types of files. It can also record screens and set keyboard shortcuts that allow you to do all the work without taking your fingers off the keyboard.
Using Droplr is as simple as dragging and dropping a file to its desktop icon. It gives you a short link to share with others for easy access. Apart from major operating systems, Droplr also gives you an option of a Chrome extension that's a simple and powerful way of using Droplr.
The free version of the tool has one major drawback. The links of shared files expire after one week. In its premium version, you get extra features like password protection, self-destruct, and URL-hiding.
Features: Multi-use app, screenshot tool, screen recorder, link shortener, and secure file sharing.
Available Platforms: Windows, Linux, Mac, Web upload
Download Link: Droplr
3. PlusTransfer
PlusTransfer is a smooth transfer file tool that doesn't need registration or user account. This online file-sharing tool also doesn't require any software installation. You need to open the online uploader, click the big + button, select a file, enter the email addresses, and hit send.
This service is 100% free, and you can send up to 5GB of data for free. This could be easily called one of the simplest methods to share large files. As they state, it needs absolutely no technical knowledge.
Features: No download needed, simple link transfer, and 100% free
Available Platforms: Web upload
Website Link: PlusTransfer
4. SendThisFile
Sending large files via email isn't possible as the email providers limit the size of attachments. The file-sharing using SendThisFile can be done by two methods — a share link and an email plugin. The share link is a URL that the recipient can access to grab the file. The subscription plans include 500GB of online storage and 14-day file access. For secure file sharing, SendThisFile uses 128-bit encryption.
If you instantly need to share some files with your friends or family, you can try out the SendThisFile trial plan. While it doesn't need any credit card information, you'll experience a reduced transfer speed. The free plan also limits the file size to 2GB.
Features: Web-based platform, 128-bit encryption, share link, and an email plugin
Available Platforms: Web upload
Website link: SendThisFile
5. Ge.tt
Ge.tt is another simple file sharing tool that depends on simple drag and drop. It lets you upload multiple files simultaneously. After uploading a file, you're also shown to share the file directly on Facebook and other social networks. The uploaded files are deleted in 30 days.
By signing up, you get 2GB of free storage space. If you choose to go for the premium account, you get tons of storage space. Update: The website is now only available as a browser extension, so that some features may vary.
Features: Browser extension, share files by right-clicking, and upload multiple files simultaneously.
Available Platforms: Web upload
Website link: Ge.tt
6. SendBig – Online File Sharing Website
SendBig is an excellent web service that lets one share large files (up to 30 GB) with others. To use the service, you don't need to register. Just upload the file and copy the link. You can also email it to the person you want to send it to, but the easier way would be to share the link directly. Once you sign up, you can also set a password so only the recipient can unlock the file.
Features: End-to-End protection, Free of cost, and self-destruct feature.
Available platforms: Web upload
Website link: SendBig
7. File Dropper
File Dropper is one of the simplest online file-sharing alternatives. This clean web uploader asks you to select the file, and the work is done. It uploads the file up to 5GB and presents you with the shareable link. After the upload is complete, you also get an embed code to share on websites and forums. The premium plans let you use up to 250GB of space.
Features: No login required, password protection, and self-destruct link.
Available platforms: Web upload
Website link: File Dropper
8. ShareByLink
ShareByLink is an easy-to-use file-sharing tool that allows you to share any files instantly. The plus point is that it streams files from your computer and immediately gives you a shareable link. It means that you don't have to wait for the big uploads to finish. The file link expires in 30 days, enough to finish the work.
This online file-sharing website is all about simplicity and ease. You don't need to complete any registration to use the service. Simply download the application, select the file you need to share using the drag-and-drop, and consider the work done. You need to copy the shared link and send it to the receiver. ShareByLink is free to use, and you won't face any trouble using it.
You don't wish to install any program? No problem. ShareByLink also provides a web upload option that works like a charm.
Features: Upload multiple files, self-destruct after 60 days, and open source.
Available Platforms: Windows, Linux, Mac, Web upload
Download link: ShareByLink
9. Snaggy
Snaggy is an image-sharing tool. It's a simple online file-sharing method to share a screenshot without installing or downloading software. You can copy the image to the clipboard and directly paste it on the web interface by pressing a few keys. It also allows crop and edit the pictures with a built-in editor.
Features: No expir­ation date, supports shortcut keys.
Available Platforms: Web upload
Website link: Snag.gy
10. Wikisend
Wikisend is another free file-sharing service that can solve your online needs. This web uploader has a more straightforward interface that allows a maximum file size of 100MB. Please note that files with a 1-7 day lifetime will have primary status, and one can access them with full speed. You are also allowed to set a password to protect your files.
Features: Password protected, email plugin, and self-destruct after 90 days.
Available platforms: Web upload
Website link: Wikisend
Secure file sharing website (Comparison)
| | | | |
| --- | --- | --- | --- |
| Website | Max Upload size | Storage limit | Free plan |
| pCloud | 10GB | 500GB/2TB | Free plan available with 10 GB storage |
| Droplr | 10GB | 100GB | Free plan available with 10 GB storage |
| PlusTransfer | 5GB | 5GB | Free forever, no storage, & send up to 5 GB |
| SendThisFile | 2GB | 500GB | Free plan available by creating an account |
| Ge.tt | 2GB | 2GB | Free plan available |
| SendBig | 5GB/30GB | 100GB | Free plan available |
| File Dropper | 500MB/5GB | 250GB | Free plan available |
| ShareByLink | 2GB | 5GB | Free plan available |
Editor's Recommendation on Online File Sharing Websites

The online file-sharing websites and tools mentioned here have their strengths and weaknesses. ShareByLink is the most complete solution around. Along with being free, it supports desktop app and web upload. But, here's the part I love the most–the source code for the web upload tool is open source, and programmers can get the code here. This will allow you to deploy your server and harden the security settings. The toolmakers also plan to release the complete code in about one year.
Did you find this article helpful? Don't forget to drop your feedback in the comments section below.
FAQs
Is online file sharing illegal?
It depends on the content you are sharing. If you are sharing a paid product like a movie or a game, it is definitely in violation of the copyright act.
Where can I share large files for free?
Many sites allow users to share files for free such as the ones mentioned on this list, such as pCloud, Droplr, and PlusTransfer.