If you're reading this, there might be chances that you might be thinking of buying an Xbox game pass, and if that's the case, let me tell you that the game pass is worth buying — now more than ever. No matter what you think you know or what you've read about the games on Xbox, all of it is going to change in the coming months.
Something exciting happened this year at E3. For the first time, Xbox & Bethesda held a joint exhibition to unveil the future of Xbox games. Those of you who watched the Xbox & Bethesda Games Showcase might have guessed what we're talking about.
What is an Xbox game pass?
For those unaware, the Xbox game pass is a subscription service by Microsoft for video games; and is a great way to play games without spending your money on each game. For instance, all the games available under Microsoft's wing on Xbox and PC can be availed via the Xbox game pass subscription; that too on day 1 of the launch.
Now, the game pass comes in three categories: one for console, one for PC, and then there's the Xbox game pass ultimate, which works for both PC and console, apart from some exclusive perks and offers. Moreover, the Xbox game pass ultimate also covers the Xbox live gold, which is a prerequisite for multiplayer gaming on Xbox. In addition, the game pass also includes an Xbox cloud gaming service.
Xbox Cloud gaming included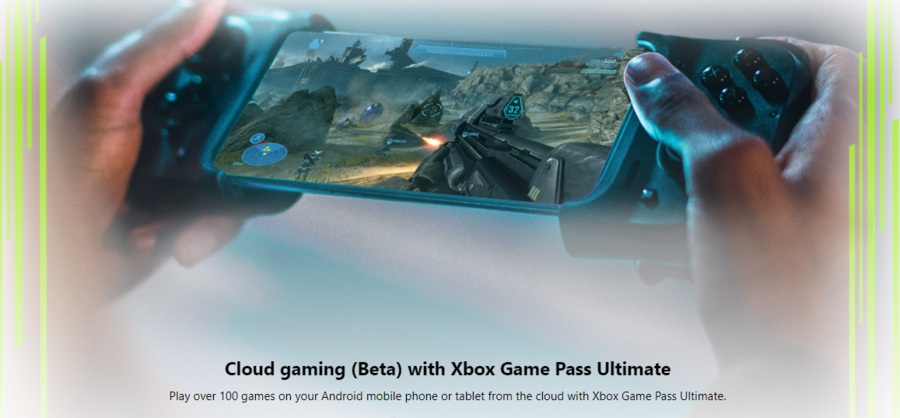 While cloud gaming is the future, things are not quite there yet. Xbox cloud gaming is Microsoft's entry into cloud-based gaming services, offering its users the convenience to play video games on their mobile phones, not mobile games, the one's in-game pass subscription.
However, the Xbox cloud gaming service is available in select countries, and you can check for your region here. Also, keep in mind that the Xcloud gaming comes only with the Xbox game pass ultimate subscription, which includes video games for your PC and Xbox. You can check all the other information about the Xbox game pass subscription, including prices, here.
Now that you're up to date on the game pass, let's talk about why this is a great time to get yourself one; oh, and in case you wish to know, it's totally worth the price.
Why I'm recommending Xbox game pass subscription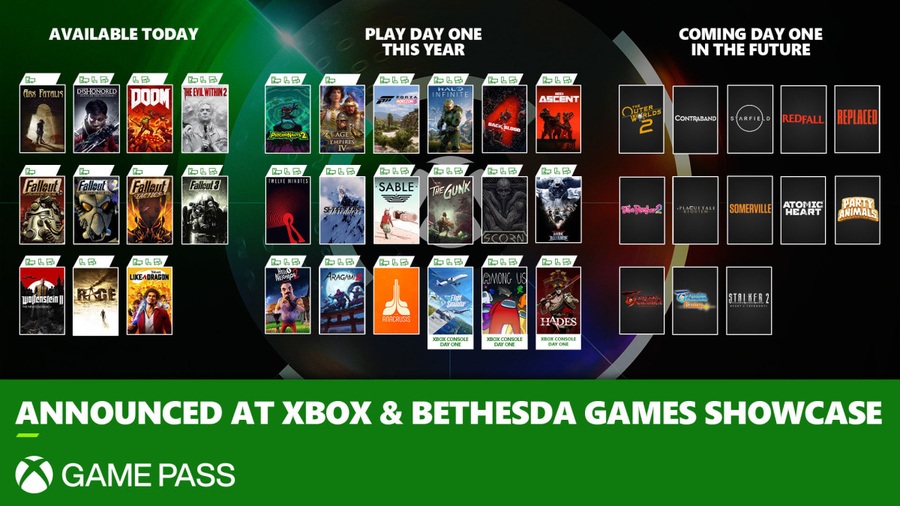 The first reason that comes to everyone's mind when buying a game pass subscription is the vast library of games. Xbox game pass has something to offer everyone; you can't simply understate the massive library of games on the game pass for PCs and consoles. Moreover, another great thing about the game pass — you don't need to buy games separately; get yourself a game pass subscription, and play any game in the library.
At this point, it just seems absurd paying $60 for one game, where you can get a vast library of games for $40 on the game pass biyearly. For those who don't want to buy a new game to try it out and see if they like it, this is a great way to sort things out.
Xbox game pass includes games from almost all categories; furthermore, games from studios like EA, Paradox Interactive, id Software, not to mention Bethesda. What's more, Microsoft has gone to lengths to include previous PS exclusive games on the game pass list.
Xbox's massive lineup for the game pass at E3
Now, during the Xbox & Bethesda games showcase, many upcoming games were revealed. Some of these included upcoming next-gen titles from already popular Xbox games like the Halo series, a Microsoft exclusive. Now, I know the Halo series has been stretched too far with Master Chief being at the center of the story, but you can't ignore other games included in Xbox game pass like Forza Horizon, Stalker 2, Microsoft's Flight Simulator.
Even Starfield, the most anticipated sci-fi RPG from Bethesda, will be on game pass on day 1 of its release. While this is just the tip of the iceberg of games announced at E3 for Xbox game pass, you can check out the entire library of upcoming games to the game pass here.
Ultimately, for those who wish to save money while playing games, the game pass deals are a must-have. It doesn't matter if you're a PC player or a console freak, the game pass has got something for everyone; that too at an affordable price range.
Now we'll leave the decision of getting a game pass subscription for your PC or console or the ultimate one to you. Still, the game pass is definitely worth getting a word of advice after the huge announcement at E3 and how the demography of Microsoft's game subscription is going to change in the coming months.