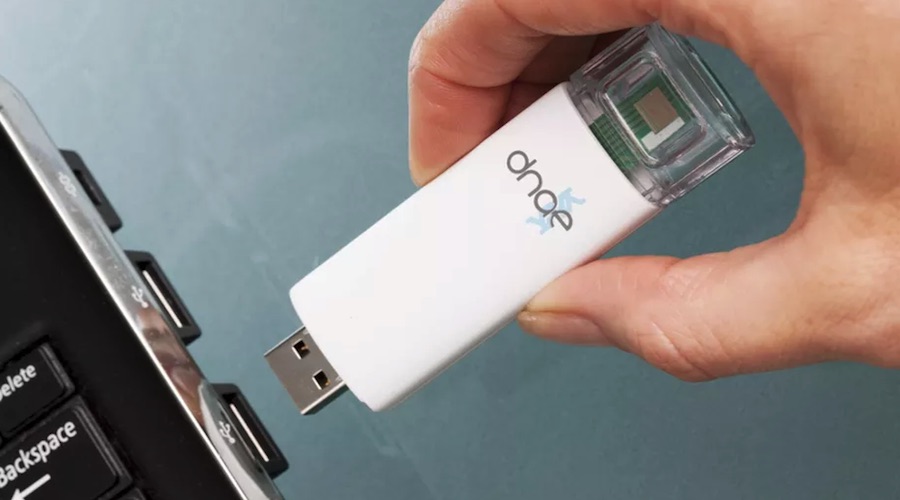 Short Bytes: As a major breakthrough in HIV treatment, the scientists at Imperial College of London and UK biotech company DNA Electronics have created a new HIV test that's carried out using a USB stick. In the trials, the device tested about 1,000 samples with 95% accuracy with an average test time of 21 minutes. This test is useful for the users that already know that they are infected with the virus and they need to keep a close eye on the HIV levels.
T
he scientists at Imperial College of London have been able to
develop a new type of HIV test
that's based on a USB stick. Developed with the help of UK biotech company DNA Electronics, this USB stick is a great improvement over the current tests.
Usually, for tests, the patients send their fluids to a lab and they need to wait for days or weeks to receive the reports. This tiny USB device does the same in less than 30 minutes with 95 percent accuracy rate. It is being considered a breakthrough in HIV treatment as the timely detection of viremia in the infected patients is the key to ensuring medication.
To test the HIV levels, the patient needs to put a drop of blood on the USB disk. As the test is pH-based, the changes in the acidity levels of the metal in the USB are noted by a chip in the stick. Changes are converted into an electrical signal and sent to a computer or other hand-held devices.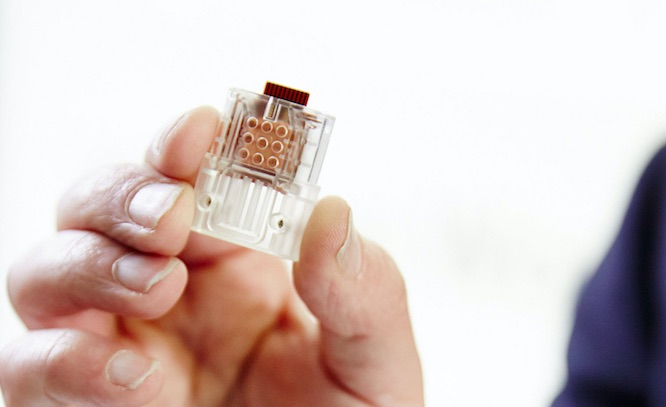 Talking about the technicalities, the USB drive has a "complementary metal-oxide semiconductor (CMOS) chip based, pH-mediated, point-of-care HIV-1 viral load monitoring assay that simultaneously amplifies and detects HIV-1 RNA." The study on the same has been published in Scientific Reports.
The current form of this test looks more beneficial to the users who already know that they have the virus. This test can help them to administer timely medication and keep a close eye on the HIV levels. The USB can also be used to carry out HIV tests in the inaccessible or rural areas.
Did you find this story interesting helpful? Have something else to add? Don't forget to drop your feedback in the comments section below.
Also Read: How To Maximize Your Smartphone's Battery Life — Explained By Science