Interestingly, the 2020 Maruti Suzuki Vitara Brezza and Toyota Urban Cruiser are two same cars with different company badges. They have the same engine, dimension, suspension, transmission, features, and much more. In short, they are pretty much the same cars.
However, some key differences set them apart. From prices to features, there are a few subtle yet important differences that can act as deciding factors for customers.
Today we'll explore how these sub compact SUVs are different from each other and which one will be better for you?
Also Read: Kia Sonet Vs Hyundai Venue: Which One To Buy?
Toyota Urban Cruiser Vs 2020 Maruti Vitara Brezza
Maruti Brezza and Toyota Urban Cruiser are among the most trending cars in India nowadays. One of the distinctive features that sets them apart from their rivals is the availability of a hybrid powertrain. None of the cars in their segment have a hybrid powertrain except for them.
Powertrain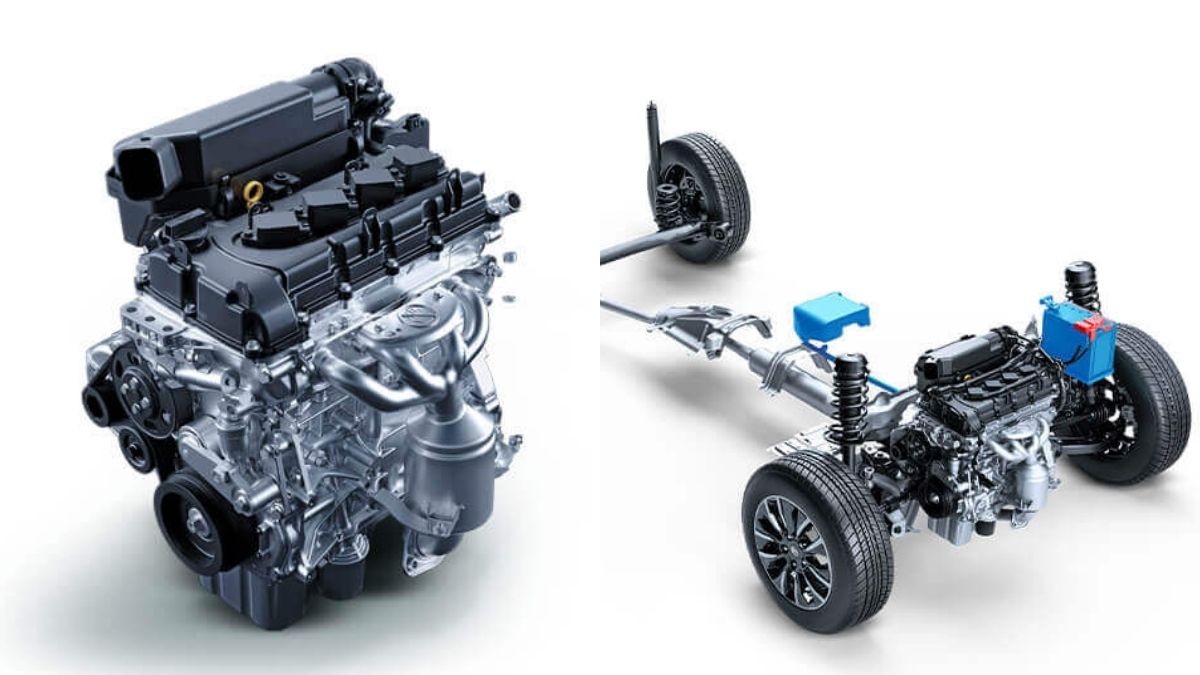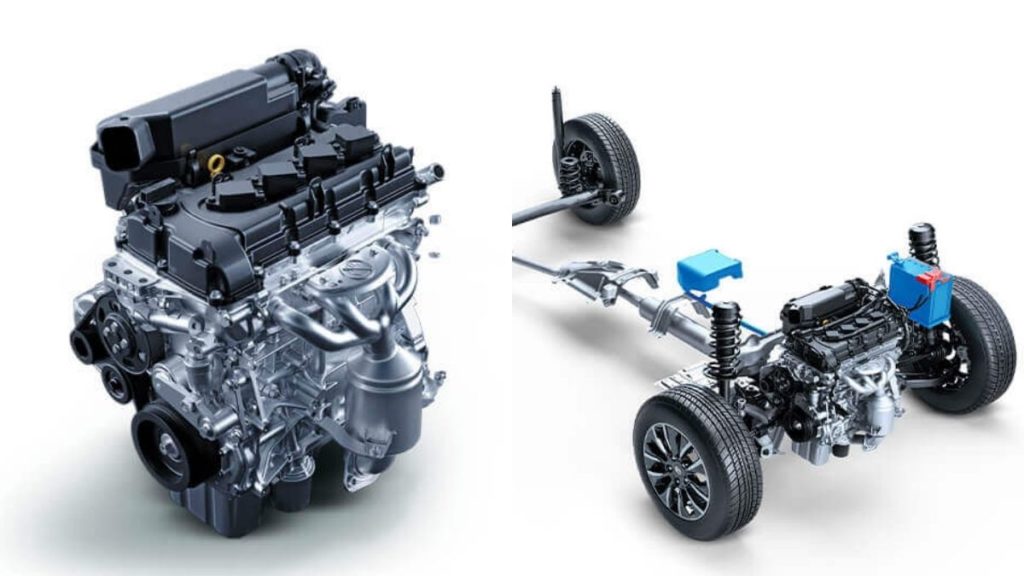 Both Maruti Brezza and Toyota Urban Cruiser are available in petrol and mild-hybrid petrol engines. Under the hood is the BS6 compliant 1.5-liter petrol engine that makes around 103 BHP and 138 Nm of torque.
The hybrid variant has an advanced li-ion battery along with a petrol engine. Hybrid variants are fuel-efficient and produce fewer emissions. However, in both cars, the hybrid variant is available only with an automatic transmission. Also, the petrol variant is paired only with manual transmission.
In terms of mileage, the company claims the petrol variant is capable of delivering 17.03 km/l whereas the hybrid model churns out 18.76 km/l.
Key Differences
Maruti Brezza is available in nine different variants comprising of four hybrids and five non-hybrid variants. In contrast, Toyota Urban Cruiser is available in six different variants, out of which half of them are hybrid models and half are petrol-only variants.
Exterior Appearance: Key differences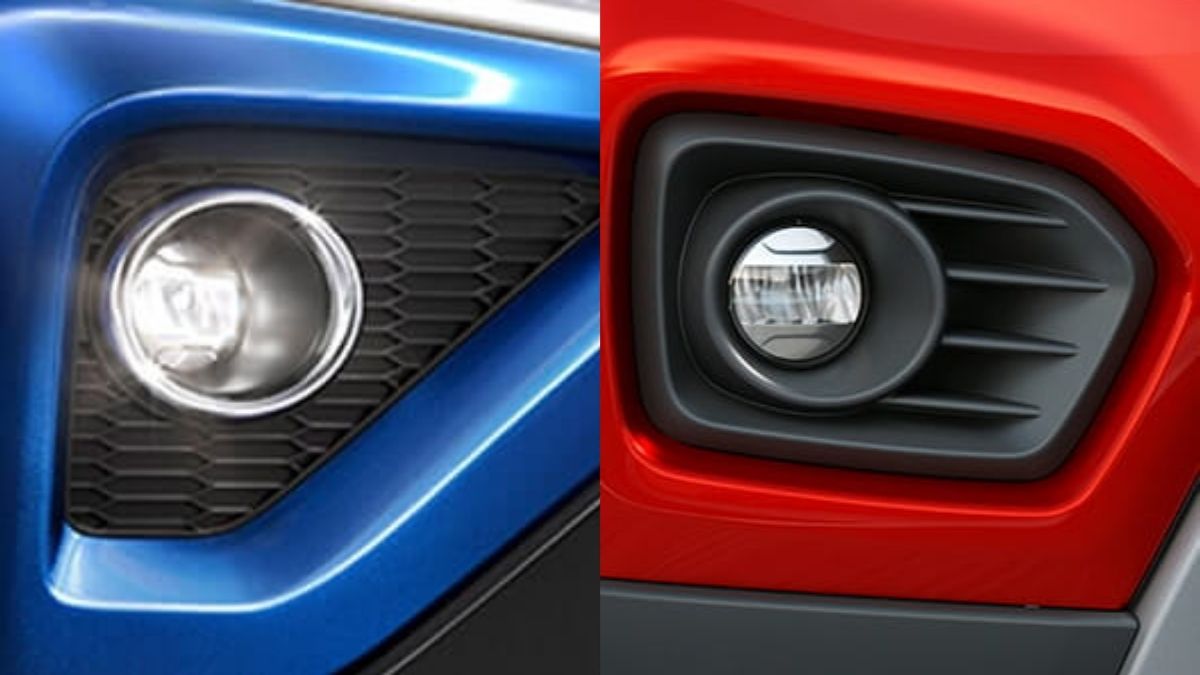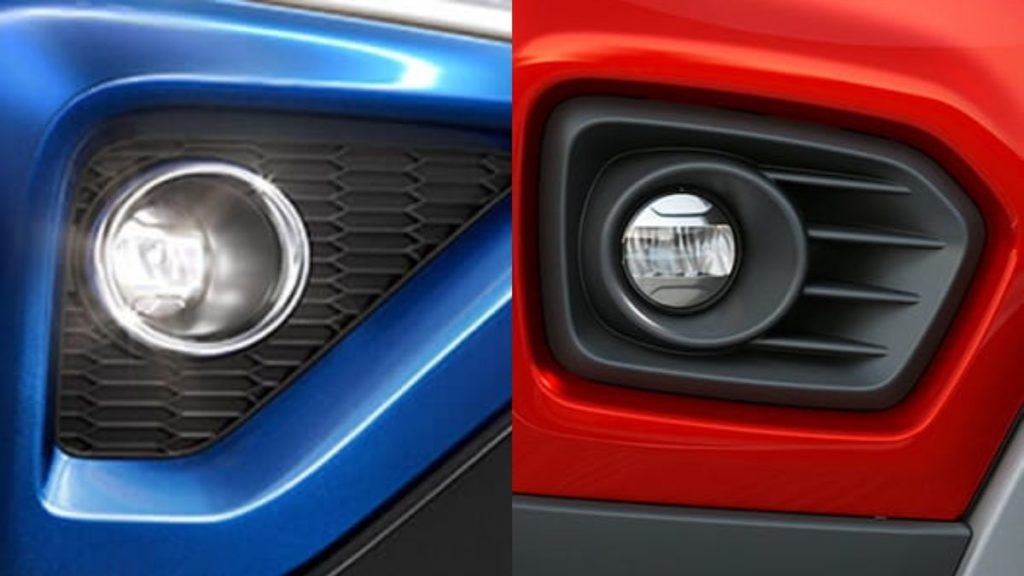 Although both these cars are identical and look almost the same, there are slight differences. The front chrome grille design of both the subcompact SUVs are different. In addition, the fog lamps of Urban Cruiser have a chrome accent surrounded by a hexagonal grille. Meanwhile, in the case of Brezza, there's a simple plastic casing around the fog lamps.
You may also notice a variation in the front lower bumpers. Apart from this, there are different color matrix available for both the cars.
Interior Changes: Urban Cruiser Vs Maruti Brezza
While most of the interior remains the same, Toyota Urban Cruiser looks slightly more premium due to its dual-tone interior. There's a black and brown combination interior with fabric seat covers. However, if you prefer an all-black interior, then Maruti Brezza is much better for you.
Safety Features
The top-end variants of both the cars are equipped with dual airbags, Hill Hold Control (in automatic variants only), ABS with EBD, reverse parking camera, and much more. However, Toyota provided a few additional features like electrochromic rearview mirrors and an anti-pinch driver side power window.
Prices
The price of the 2020 Maruti Vitara Brezza starts at Rs 7.34 lakhs and goes as high as Rs 11.40 lakhs (ex-showroom). On the other hand, Urban Cruiser is priced between Rs 8.40- 11.30 lakhs (ex-showroom).
Which One Should You Buy? Urban Cruiser Or Maruti Brezza?
Since both Brezza and Urban Cruiser provide equal values, it isn't easy to choose one. However, apart from the design preferences, one can decide as per their own needs.
The starting price of Maruti Brezza is quite lower than the Urban Cruiser. Also, there are more variants in Brezza, which provides more options for consumers. Urban Cruiser may prove to be slightly rich in features. However, that would be of little or no value as these are not very significant changes.
In terms of maintenance and after-sales value, both companies hold a good reputation. We believe if budget is a factor in your case, then you can surely go for Maruti Brezza as it offers more options. However, if you prefer to have a handful of more features, you can go for Urban Cruiser.