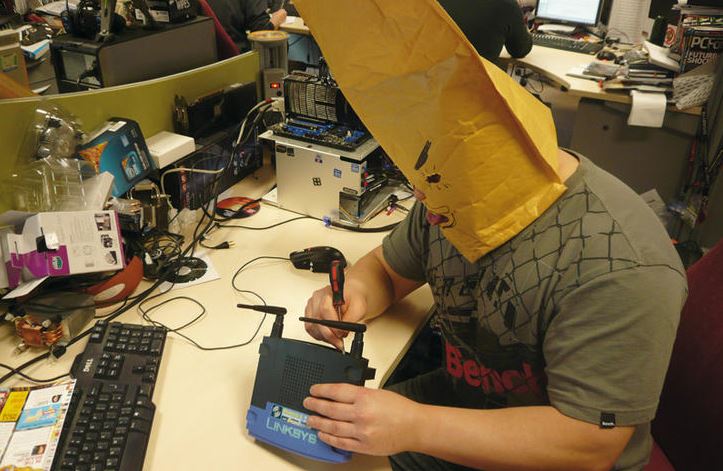 Short Bytes: Remember the white hat hackers — The White Team — responsible for creating the Linux.Wifatch malware last October? The same hackers are now planning to take over Lizard Squad's botnet of infected IoT devices in an attempt to shut down their operations.
E
arlier, hackers used to target regular PCs. Hackers would insert malware into the systems to create a distributed botnet. This botnet was then used in
DDOS attack
. However, with the introduction of IoT devices, the paradigm shifted from regular PCs to IoT devices. It is easier to target the IoT device because they are larger in number, they are more insecure, improperly designed and configured.
These IoT devices are so vulnerable that they can be easily attacked on zero-day and also, these equipment can be easily used to create a much bigger botnet at much faster paces than by targeting regular PCs.
Also read: What Is the Difference: Viruses, Worms, Ransomware, Trojans, Bots, Malware, Spyware etc?
This is exactly how the infamous Lizard Squad has built its botnet, and is now selling access to some of its machines via its online subscription service called Lizard Stresser.
On the other hand, The White Team, the Internet's vigilante white hat hackers, in October last year, put together a malware family called Linux.Wifatch. Linux.Wifatch infected routers of many companies and then also boosted their security measures. Because of this reason, a team of anonymous security researchers teamed up to create The White Team.
Looks like an online war has started between Lizard Squad and The White team. Lizard Squad has a botnet of 150K-200K devices while the White Team has 50K-70K.
Because of the infamous DDoS attacks that Lizard Squad carried out against the PlayStation and Xbox networks on Christmas 2014, many people are probably rooting for The White Team. Many are also hoping that some day, the White team will put an end to the botnets of Lizard squad.
Have something to add to this story? Share your views in the comments below.
Get 'Wi-Fi Hacking & Penetration Testing from Scratch' Course.