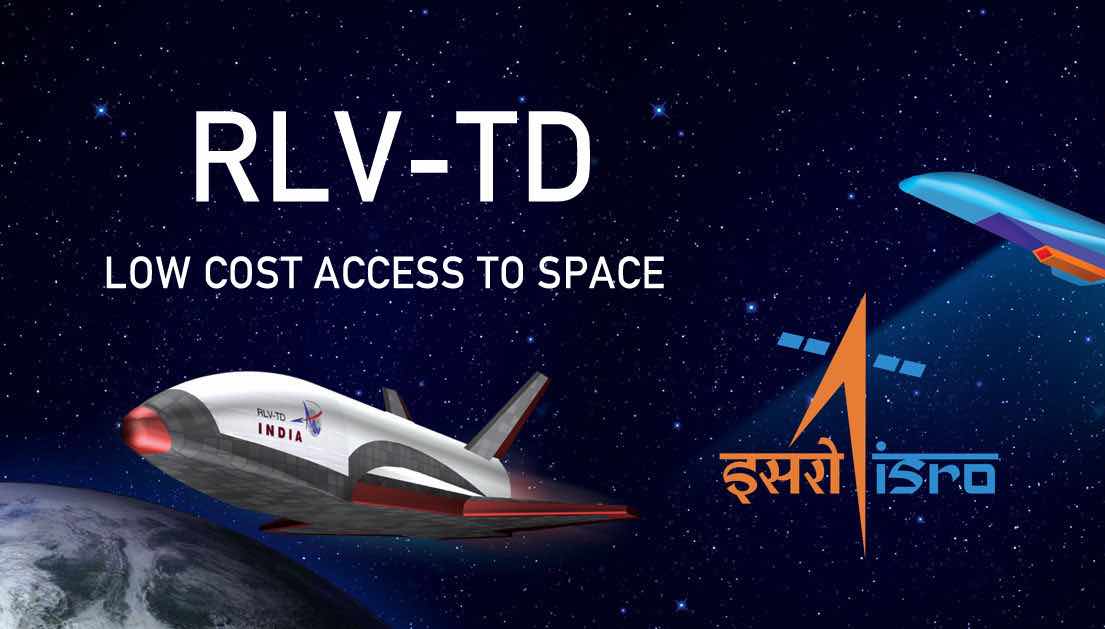 Short Bytes: ISRO has successfully tested India's first indigenous reusable space shuttle. In future, if completely successful, it'll make India the fifth nation to use reusable rockets for space missions. Reusable Launch Vehicle – Technology Demonstration (RLV-TD) programme is expected to be another cost effective space project of the world.
A
fter the successful launch of IRNSS-1G (Indian Regional Navigation Satellite System), another attention-grabbing news comes from ISRO.
Indian Space Research Organization (ISRO) has launched India's first reusable space shuttle. On 23rd May 2016, ISRO unleashed RLV-TD (Reusable Launch Vehicle – Technology Demonstration), the first technology demonstrator from Satish Dhawan Space Centre (SDSC) from Sriharikota High Altitude Range (SHAR) launch centre at Sriharikota, Andhra Pradesh.
It took five years and around Rs 95 crore of investment in building RLV-TD. However, it will take another ten to fifteen years to develop a full-fledged space shuttle. India has continuously been accomplishing space projects at significantly cheaper costs lately. Recollecting, the Chandrayaan-1 mission which was completed cost-effective manner when compared similar mission by other nations including Japan and China.
RLV-TD was designed at Vikram Sarabhai Space Centre (VSSC), Thiruvanathapuram. RLV-TD is a combination design of rocket and aircraft. First stage of the design has booster rocket and the second stage consists of aircraft like structure with delta wings. The shuttle has a complete length of 17 meters and weighs about 1.75 tonnes.
Major challenges during designing and assembling of RLV-TD included maintenance of temperature. The friction and other forces lead to the production of heat inside the shuttle, rising the temperature up to 7000 degree Celsius. Carbon coating and lightweight heat resistant silica tiles are equipped to deal with the heat produced.
"Launch of India's first indigenous space shuttle RLV-TD is the result of the industrious efforts of our scientists. Congrats to them," tweeted the Prime Minister Narendra Modi.
On the successful launch of RLV-TD, India has become the fifth nation to launch a space shuttle in space. Until now, four nations have accomplished launching reusable space shuttle — US, Russia, France and Japan.
Also, India has pulled off the record by reducing the cost of such mission about more than half than average. According to statistics, the average cost of launching a space shuttle (without a reusable vehicle) is around 5000 USD per kg. RLV-TD mission knocked over the cost to 2000 USD per kg.