Entertainment Software Ratings Board (ESRB), that rates the content in video games, has announced a new warning about "loot boxes" in video games.
The warning will be for the games that include randomized rewards such as loot boxes, mystery boxes, and item packs.
According to the board, the "In-Game purchases" label, introduced in 2018, will include a new "includes random items" label for loot boxes.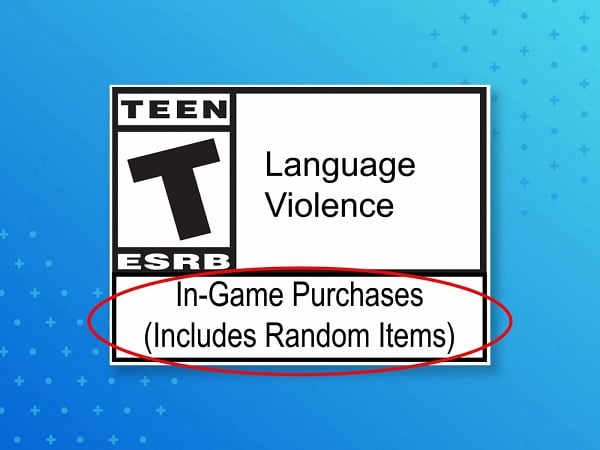 The warning will be for games in which players pay real currency and don't know which digital item they'll receive for that money. It means the label will be for the "loot boxes, Gacha games, mystery boxes, prize wheels, treasure chest, item or card packs, and more."
ESRB stood along with Electronic Arts(EA) on the statement that loot boxes don't amount to gambling. Instead, the preferred euphemism is "surprise mechanics."
Nevertheless, ESRB is still going to be strict about warning buyers for such "mystery items" in games. Also, there's a good reason why the new label says "random items" instead of "loot boxes." That is because the organization wants non-gamers like say, parents, to understand the message in the label more clearly.
According to ESRB, it's essential for buyers to "make an informed decision" before buying the game, instead of realizing the fact afterward.
The previous labeling was only for essential items such as DLC and seasonal passes. However, there was a need for a separate label for loot boxes.