As the new generation of Sony consoles dawned upon us, the PlayStation App went through its own transformation. It received a much-needed facelift, thanks to a new attractive UI. However, it seems that Sony is interested in expanding the companion app's functionality as well.
In a recent announcement, Sony revealed a feature that allows media captured on PS5 to automatically appear on the PlayStation App, which is available for Android and iOS. This means you can access your PS5 screenshots and videos on the smartphone app directly – similar to the functionality rival console Xbox already offers.
Importantly, this feature is out for beta testing right now in Japan and Canada exclusively. However, it won't be surprising if this new addition eventually makes its way to other regions as well. To try this feature out, you just have to download the latest PS App as there is no separate beta registration for this.
How To View PS5 Screenshots & Videos On PS App
For this to work, link your PS5 to the PS App on your smartphone. Also, make sure the "Stay Connected to the Internet" setting for Rest Mode is turned on. After this, you'll need to enable the feature on your console and on the app, so keep both of them handy.
In the PlayStation app, tap on the Game Library icon.
Go to "Captures" and select "Enable."
On your PS5, open the Media Gallery and accept the pop-up invite.
If you accepted the invite, skip to Step 7. Otherwise, go to Settings on your PS5 and follow the next steps:
Select "Captures and Broadcasts" and then select "Captures."
Now, enable "Auto-upload."
To view your PS5 captures on the app, open the Game Library again and select "Captures."
When viewing a captured image or video on the PS App, you can download, share, or check out more details about it.
How Your PS5 Media Syncs With The PS App
According to PlayStation's website, once you enable the new feature, whatever media you capture on your PS5 from that point onwards will automatically appear on your smartphone app. Obviously, your phone and your console must have an internet connection for this to work seamlessly.
It's worth noting that the auto-captures for trophies and activity challenges won't transfer over to your phone. Only manual capture in your PS5 gallery can make the cut.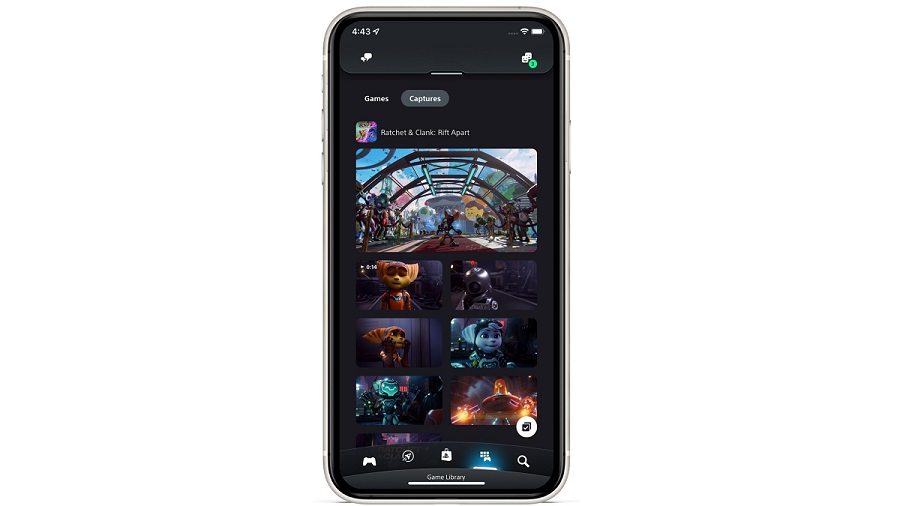 These manually captured pictures and videos are accessible via the PS App for up to 14 days after upload. However, videos that are longer than 3 minutes or have a resolution higher than 1920×1080 won't be uploaded.
Also, you can't manually upload media to your PS App. Therefore, there is no way to transfer the content you captured before enabling the beta feature to the app. Moreover, the captures you delete on your PS5 won't vanish from the PS App, hence making it clear that the PS5 gallery and the PS App gallery are virtually independent of each other.
Finally, as a relief for those who don't do subscriptions, this cross-device media sync feature is not PS Plus exclusive and is available for everyone in the aforementioned countries.